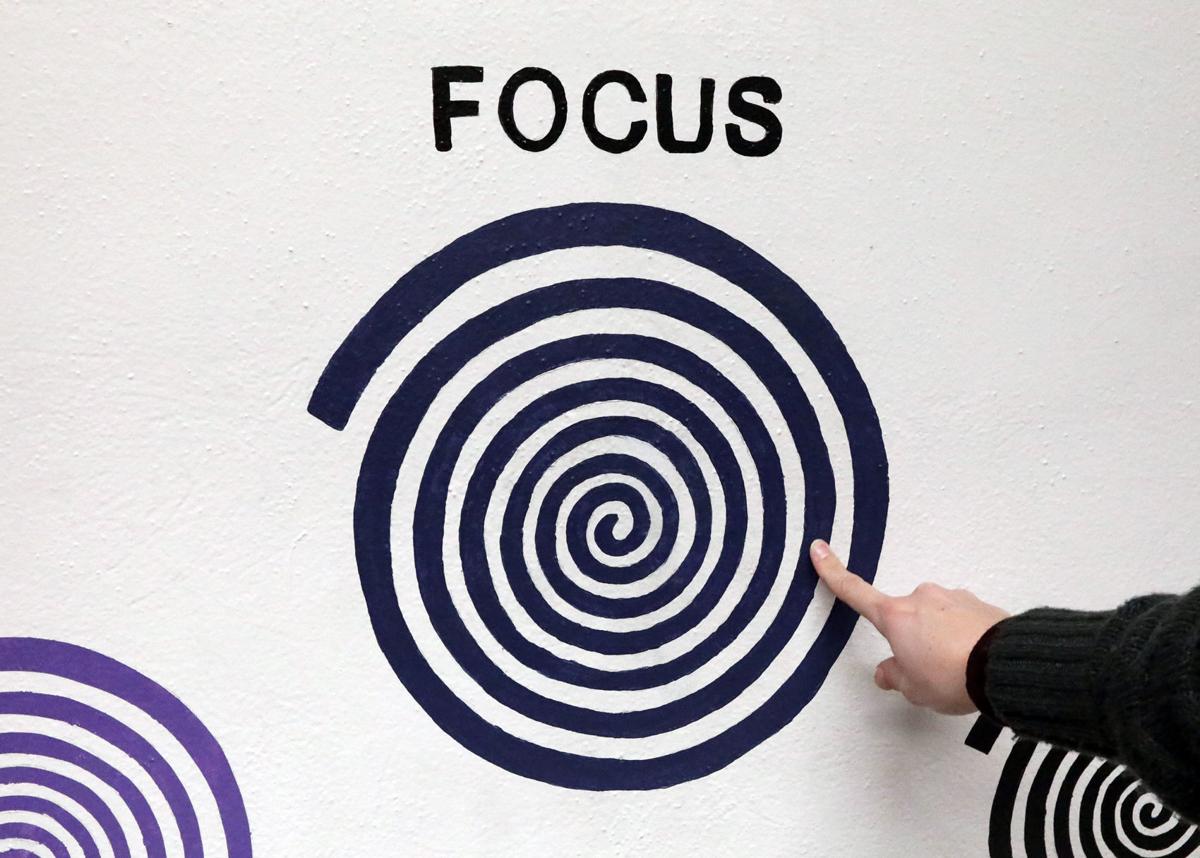 Youngsters in Anaconda may just be a hop, skip and jump away from succeeding in school.
In a corridor at Lincoln Primary School, a color sequence of decals was recently affixed on the hallway floor, creating a pathway that directs you to hop, jump, leap, squat, push, focus and balance to the other end.
"So this whole thing here is the sensory hallway, and we added it as a way for kids to calm down themselves," said Norah Barney, Lincoln Primary School principal. She said the school's occupational therapist, Addie Hall, created the pathway just in time for the 2019-2020 school year.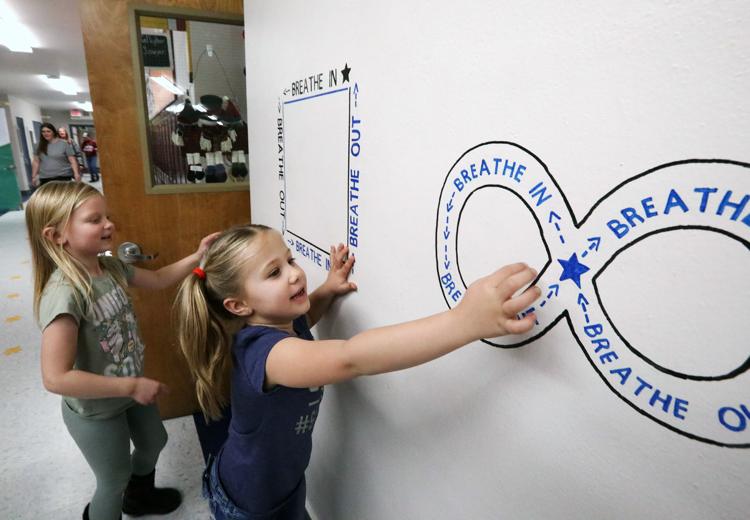 "It's worked really well. I was super nervous when we first put it down because I was like, 'Oh man, this is going to be like a mall attraction.' Like, it's going to be chaos," Barney said. But so far, students are using the pathway individually and as a class, she said. "It's just been so amazing to watch them use it."
The sensory path is for anyone to use, according to Barney. "Even I use it all the time," she said.
While it helps students with motor skills and provides sensory input, the sensory hallway is part of a larger movement to get Lincoln students to learn how to "self-regulate."
"What's self-regulate? So think of it like: 'When you get upset, are you able to calm yourself without assistance?'" explained Barney. "In other words, we're trying to teach our kids the skills to calm themselves independently."
Self-regulation is part of the school's program called "Conscious Discipline" to teach students the skills related to social and emotional learning.
"Part of the thing with conscious discipline is we work on connections and then we teach kids how to self-regulate. Because kids have challenging behaviors, and sometimes they're trying to communicate things," Barney explained. "So we look at behaviors as communication. We don't look at it as someone being naughty, or like they're trying to ruin our day. For example, if a kid is crying or just really upset, teachers would know that they're emotional and that they need a connection. And so, we work on building connections with the kid. It's really just about learning what they're trying to tell us, because all behavior is communication."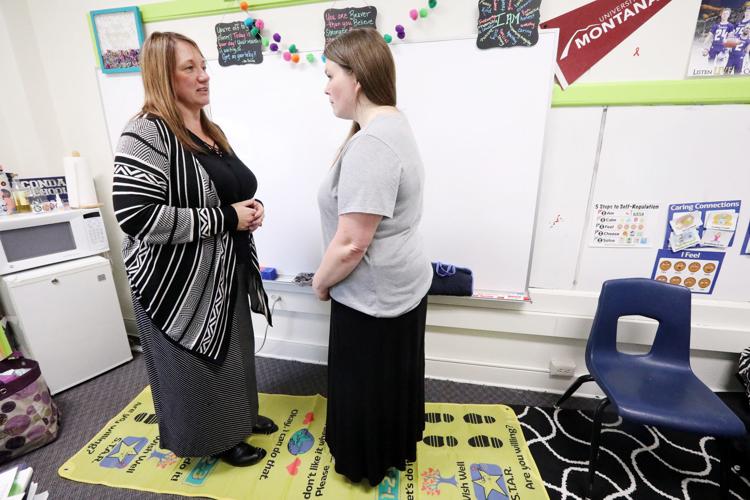 Lincoln started implementing Conscious Discipline into the school curriculum in 2016. Before that, Barney remembers a time when her staff used to have many challenging students. The kids were apathetic to the school work, disconnected from their teachers and from their classmates, and often, combative.
"We'd see desks thrown, chairs, and lots of anger and crying and such," said Barney. "And there's still a little bit of that. It's not perfect — this is not like a magic pill at all. But, definitely, the kids have tools and now the teachers have tools. And that's probably the most important part, that teachers now have tools to teach the kids how to regulate, whereas before we didn't have that. Instead, we just would give consequences."
Rose Kellegher, Lincoln school counselor, said the previous disciplinary approach was very punitive, rigid, and strict.
Five years and a top-to-bottom transformation later, Lincoln is unrecognizable. New teachers hired at the primary school would have a hard time believing that, just five years ago, the office referral rate was 300 per year and physical altercations and thrown desks were not uncommon among elementary school students.
Instead, new students and teachers see a Lincoln with "safe places" where bean bag chairs, pillows, dolls, and books are common and custom classroom songs are sung with pride.
Barney, with the help of the Montana Office of Public Instruction's preschool specialist, Maureen Kampfe, worked to bring a wellness and social emotional program to fit the school's needs. According to Barney, Lincoln was awarded a Montana Preschool Development Grant in 2015 and has been using the grants for the past five years to "to train staff and implement the social emotional learning program with onsite coaching."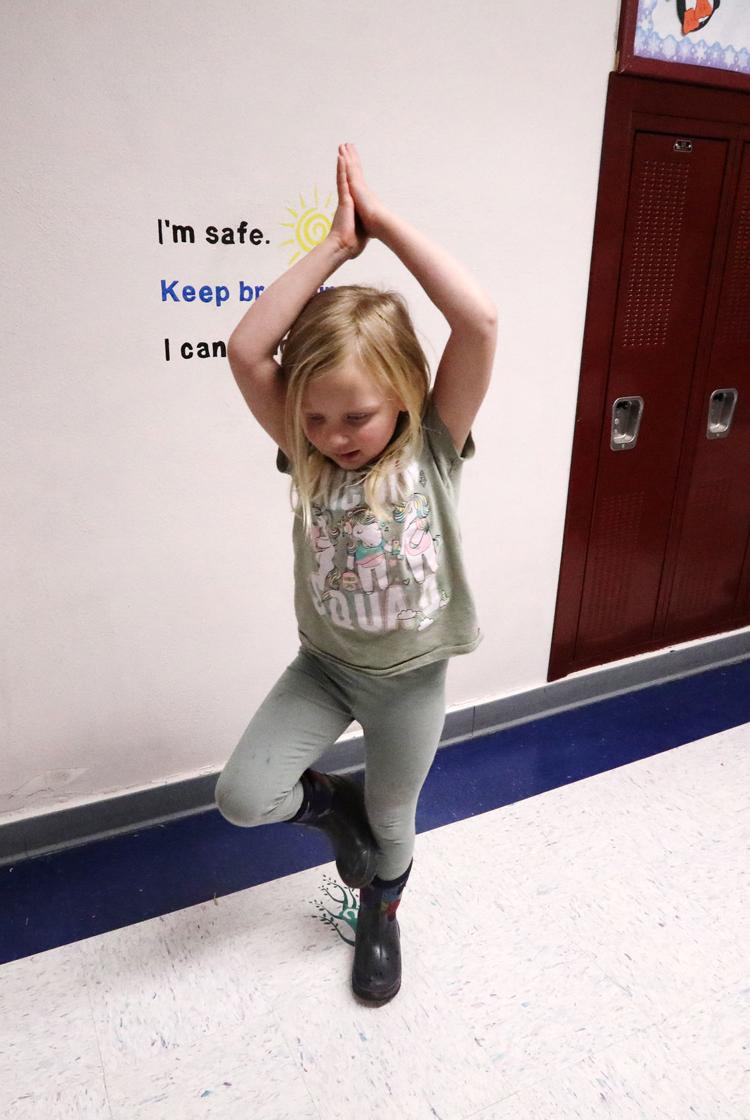 The grant has also covered the material for classrooms, such as the sensory hallway and "safe spaces."
"It's been really positive. We've seen huge gains in kids," said Barney. She said the school has only seen roughly 40 office referrals since the start of this school year.
"The relationships that the teachers have with the kids is amazing," Barney continued. "We try to build connections with kids, first and foremost, before we place demands on them. And so that's super cool."
In addition, the school staff offers parents a seven-week workshop on Conscious Discipline, so that parents can practice the skills their kids learned at home.
Stacy Caissey, Lincoln's family engagement coordinator, co-leads the parent workshops with Kellegher.
"What we teach the parents is, it's really about who you are first," said Caissey. She said the classes offer parents a framework for understanding the relationship between behavior and brain-body states. "For example, we try to teach them that when people are in an emotional state, you can't communicate well, you can't get your message across, and you might not be making the best decisions. But you could to stop and think through this."
Caissey added that the purpose of the parent workshops is "not to tell or teach parents what to do." But, it's a way to explore practices to help them reframe their perceptions around behavior, transforming discipline issues into teachable moments.
Lincoln Primary School was the first school in the Anaconda School District to implement social-emotional learning and Conscious Discipline into the school curriculum. This year, other schools in the district have now integrated social-emotional learning, according to Barney, and by all accounts, it is transformative.
On Tuesday afternoon, a room full of preschoolers looks up at their teacher, Brianna Saltenberger, as she talks to them about their feelings. She asks two preschoolers to show Principal Barney how the "safe space" works.
"Can you show me how to use the safe space?" asks Barney. After two students, Kellen Kovacich and Link Marthaller, enter the safe space, Barney continues, "When do you use the safe space?"
"When I'm sad," said Kovacich.
"When have you felt sad?" Barney asks. Kovacich shares that he was sad when his mom would be away for a while. He said he would always cry, but not anymore.
"And how do you guys know when you're sad?" asks Barney.
"You make faces," said Marthaller, making faces.
After showing their principal how their classroom's safe-space works, Kovacich and Marthaller began to break out in unison singing the "Cranky Lotion" song. In their "safe place" in the corner, the kids can use stuffed-animal "feeling buddies" to articulate how they are feeling at any given time throughout the day and sing songs to help them calm down.
With older kids, teachers adjust the curriculum and activities to be age-appropriate.
"That's what I think makes Lincoln unique," Barney explains. "We've been able to make it our own and have fun with it in a way that increases students' happiness. It's just been amazing to see."
Get local news delivered to your inbox!
Subscribe to our Daily Headlines newsletter.