On Nov. 27, 2017, a 7-pound, 1-ounce baby boy was born at St. James Healthcare. For the next four months, Jasper William Dorscher was a happy, chubby, seemingly healthy baby — until the day in April when he was rushed by Life Flight to Salt Lake City with a failing heart.
"Jasper was a chunky, long baby, so when he wouldn't eat or drink, that triggered a fail-safe from his mom," said Martin Foote, Jasper's step-grandfather.
Jasper's parents, Britney and Teddy Dorscher, knew something wasn't right with Jasper. It was 2 a.m. on a weekend, and Jasper seemed off, so the Dorschers rushed their son up to the St. James Healthcare emergency room. There was no pediatrician on call at the time, but the doctor there saw Jasper and was confused. His weight was normal, his color was normal, and he generally looked great. The doctor didn't understand why Jasper wasn't eating or why he was breathing funny, but he told the Dorschers to bring Jasper to the walk-in clinic the following day to see a pediatrician if she was still concerned.
The next day, he still wasn't eating, drinking, or breathing normally, so the Dorschers brought Jasper back to see the pediatrician.
That pediatrician was Dr. Jessie Salisbury, who has been with St. James Healthcare since 1994. Salisbury was as confused as the emergency room doctor.
"Jasper was the healthiest looking sick kid I've ever seen," Salisbury said.
Yet, Salisbury hesitated to let Jasper leave, she said. She heard him make grunt-like breathing noises and wondered if he was experiencing heart problems. Salisbury ordered a chest X-ray, just to be safe. The X-ray technician called her right away and said the baby's heart looked too big.
Salisbury then ran an electrocardiogram, which was also abnormal. She called the pediatric cardiologist at St. James's partner hospital, St. Vincent's Healthcare in Billings, who helped her get a prompt heart ultrasound for Jasper. The cardiologist, Dr. Andrew Lashus, looked at the results of all three exams and saw that Jasper's heart was barely functioning.
Lashus diagnosed Jasper with idiopathic dilated left ventricular cardiomyopathy, meaning his left heart ventricle was stretched, thinned, and not pumping blood like it should have been, for unknown reasons. He told Salisbury that even though Jasper looked healthy now, his condition would deteriorate quickly. Both doctors made sure Jasper had a Life Flight to the Intermountain Primary Children's Hospital in Salt Lake City that evening.
In less than half a day, Jasper went from healthy to critical condition. Just before he took off for the children's hospital, Jasper went into cardiac arrest. The Life Flight nurses were able to stabilize him and get him to Utah, where's been since early April.
"Diagnosing Jasper and getting him to Salt Lake City was teamwork. It showed the benefit of having a specialist watching from afar," Salisbury said, referring to Dr. Lashus.
"This was an incredibly lucky case, because the symptoms weren't dramatic," Lashus said. "If we had waited another half-day, there would be a different end to this story."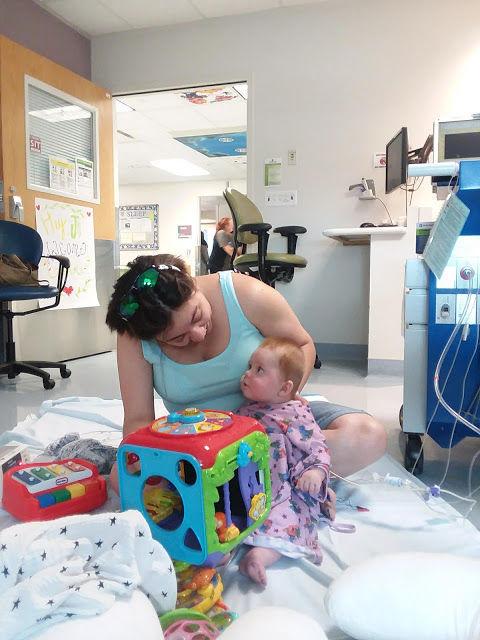 In the first eight months of Jasper's life, he has persevered through cardiac arrest, a stroke on the right side of his brain, a blood clot, and an E. coli infection. On July 31, he underwent his second open heart surgery, during which he received a new heart.
"Getting a heart for Jasper was what we were hoping for, but it was also very difficult. It meant another poor baby passed away," Foote said. "All we could do is send our thoughts out to that family and pray."
Almost two weeks later, Jasper is out of the children's hospital's intensive care unit and should be discharged any day. Dorscher said they'll stay in Salt Lake City until spring for follow-up appointments a few times a month and consistent therapy.
It will be a while before Jasper heads home. Even though he's 416 miles away, the Butte community is stepping up to show its support for Jasper. When Aaliyah Northey, 9, heard Jasper needed a heart last spring, she wanted to help him. Northey's mom, who went to high school with Dorscher, had Northey start running lemonade stands as part of a home-school project last year. This summer, Northey dedicated all of her lemonade sales to Jasper. She's raised $75 for Jasper so far.
"When I heard about Jasper, I felt sad. I just felt like I wanted to help him get a heart," Northey said. "When he got a heart, I felt a lot happier."
Although Northey hasn't met Jasper yet, she's keeping him in her prayers and hopes he keeps improving. "I'm excited to meet him. I'm hoping he gets home before the 19th so he can come to my birthday party," Northey said.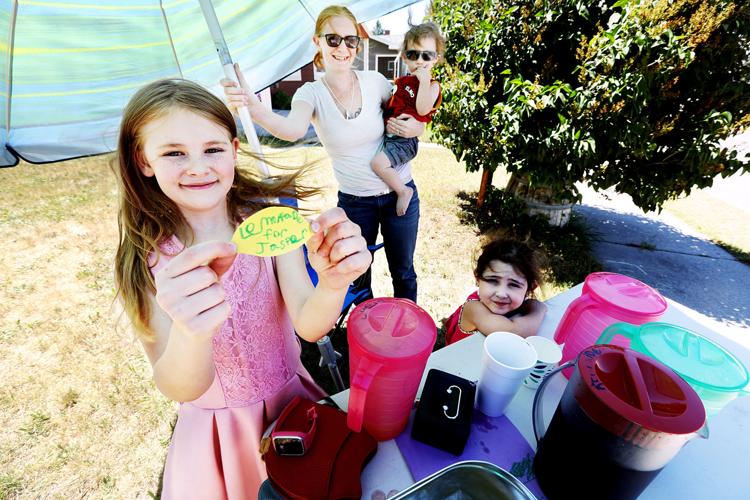 The 9-year-old isn't the only one offering Jasper support. The Thomas Meagher Bar in Missoula chose to support Jasper in late July as a part of their Community Mondays, during which they donate 20 percent of their sales to local charities, sports teams, schools, and other causes. Butte's Cricket Wireless store is having an event dedicated to Jasper on Aug. 18, and the local Buffalo Wild Wings is hosting a fundraiser four days later, Foote said. A large fundraiser at the Butte Depot on Sept. 7 will feature a 50/50 drawing, silent auction, live music, and a potential Skype visit with Jasper, if he is awake to "goo" at people, which he is already quite good at, Foote said. So far, Foote estimates they've raised $12,000 for Jasper.
"Butte has been extremely good. Very few of the businesses we've approached said they couldn't help," Foote said. "People have literally pulled money out of their pockets to give to us."
However, Jasper's medical costs and recent heart transplant could exceed $1 million, Foote said. To ensure Jasper isn't denied medical services due to lack of funding, his family connected with the Children's Organ Transplant Association, an Indiana-based nonprofit that helps families like Jasper's organize fundraising events in their community. Through the association, Jasper has his own donation website and Facebook page, and will have access to the group's free guiding services for the rest of his life.
As of Friday afternoon, Jasper and Britney Dorscher are doing well. The baby-mom duo are getting ready to move into a Ronald McDonald House in Salt Lake City. Dorscher is learning how to put Jasper's feeding tube in, manage his medications, and do everything else that comes with a new heart. Teddy Dorscher works full time, but will make it down to visit as often as he can. It's been emotional for everyone.
"Jasper is fantastic. You know for a fact he's got to be in pain, but he smiles through everything," Foote said. "It's really hard to get a photo of him when he's not smiling."