Churchill Clark doesn't choose a tree to carve into a canoe. The trees choose him.
Under an august sky ringed with mountains, the canoe carver, with a face as etched as his hand-made canoe, carved a living memory into a group of seventh-graders.
The boat builder is a walking piece of history himself. Churchill Clark is the great-great-great-great-grandson of 19th-century explorer William Clark. Seven generations after William Clark traversed the Jefferson River on a canoe, Churchill Clark shaped a canoe on its banks for a group of Montana students.
Churchill Clark cut this particular canoe out of a Douglas fir. With clouds draping the tip tops of the surrounding mountains, the canoe carver explained to 21 Whitehall students how to turn a tree into a canoe earlier this month. The air hung heavy with the smell of sawdust and rain.
The students got to turn the canoe over and climb in. But the hand-made boat was not yet ready to slip into the water. That will come later, said Tom Elpel, president of the Jefferson River Canoe Trail Chapter of the Lewis and Clark Trail Heritage Foundation.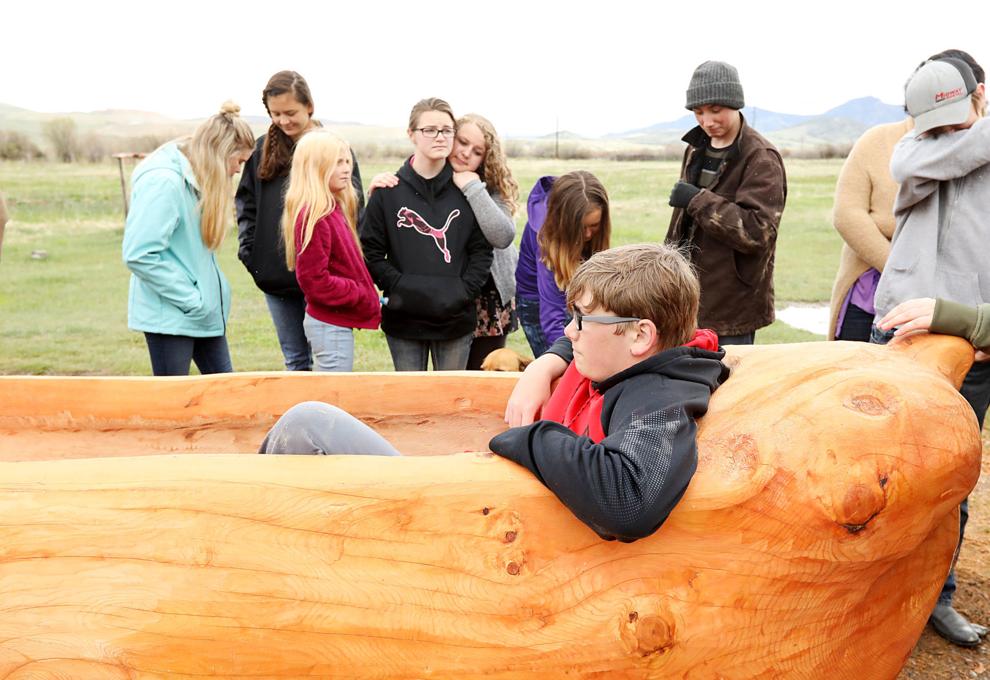 The students gathered to honor Lewis and Clark's journey along the Jefferson River 213 years after the trip by naming a new public access spot Lost Tomahawk, after a tomahawk Meriwether Lewis lost in the area.
Churchill Clark is no stranger to history.
He has met his ancestor William Clark.
Churchill Clark took a journey during the bicentennial of the Lewis and Clark trip paddling down the same rivers the original explorers sojourned. Churchill Clark went with his "eyes wide open" and "had moments with William that changed my life," he said.
Along a idyllic country road dotted with homes and pastures just outside Whitehall proper, a green iron gate swings open to the rich history o…
The Colorado and New Jersey native grew up not knowing much about his ancestor but always intended to explore the original explorer's path. Now he chases big trees everywhere.
"I help them become canoes," he said in mid-May.
He prefers cottonwoods and carves every one of them by hand.
Clark refused to give his age, stating that he is "not old" and "not any age." The modern-day adventurer has a canoe that has 7,100 river miles on it. He heads next to North Port, Washington.
"I have a 7-foot cedar waiting for me," he said.