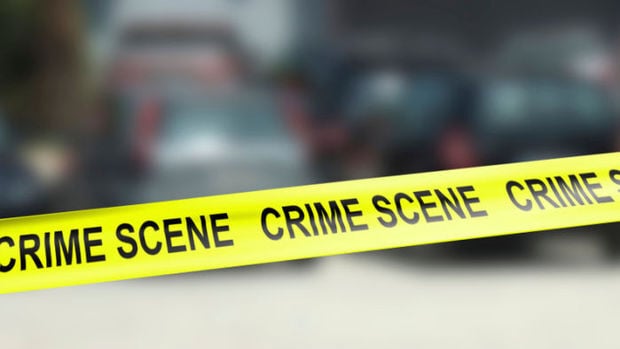 A Butte teenager accused of stabbing another male teen several times during a fight in the Civic Center parking lot last month has been charged as an adult with attempted deliberate homicide.
Kimori Alejah Arnold Shaw, 17, was to enter an initial plea via video from the Great Falls Juvenile Detention Facility on Wednesday but it wasn't clear whether a public defender or private attorney was representing him, so the arraignment was bumped to next week.
Because he is 17 and accused of attempted deliberate homicide, prosecutors say Montana law requires he be charged as an adult. But after arraignment, District Judge Robert Whelan will hold a hearing to determine if the case stays in adult court or is transferred to Youth Court.
If the case remains in adult court and Shaw is convicted, he could be sentenced up to life or 100 years in prison.
A friend of the victim's told police that Shaw had previously beaten up one of their other friends so the victim was going to the Civic Center on Saturday afternoon, July 17, to fight Shaw "one on one."
Others had shown up to watch, prosecutors said.
At least three witnesses told police that after the fight started, Shaw started stabbing the victim. One person said that started after the victim took Shaw to the ground. Another said as the two exchanged punches, someone in the crowd tossed in a knife about 12 inches long and Shaw picked it up and started stabbing.
That witness said the victim was stabbed several times and kept fighting, according to a charging document.
"The fight took a pause for some unknown reason when Shaw turned his attention and went after another individual who was standing near the fight scene," the document says, citing that witness account.
The fight continued, that person said, until the victim was stabbed in the stomach. He went down, caught himself with his hands in a hunched position, and headed toward a friend's pickup truck.
Another witness said the victim started walking toward the pickup holding his side, climbed into the truck bed and friends drove him to the hospital.
Police went to Shaw's house and were met by his father, who yelled for his son. Shaw came down, was cuffed and put into a patrol car and immediately asserted his right to an attorney, so he was not interviewed. He was then taken to the Great Falls facility.
Officers soon learned that someone had taken video of the fight and posted it on Snapchat, a social media platform, though it wasn't clear who took it.
It shows the two teens fighting and "at one point in the video, Shaw can be seen retrieving what appears to be a knife from another individual," prosecutors said. He is then seen swinging the knife and striking the victim with it several times.
During a Zoom proceeding Wednesday, Jessica Polan, a public defender, told Whelan she had spoken to Shaw's family twice and they indicated they had hired or wanted to hire a private attorney in the case.
Because that wasn't clear, the judge postponed the arraignment until Aug. 11 and said he would set a hearing on adult or youth status after that.