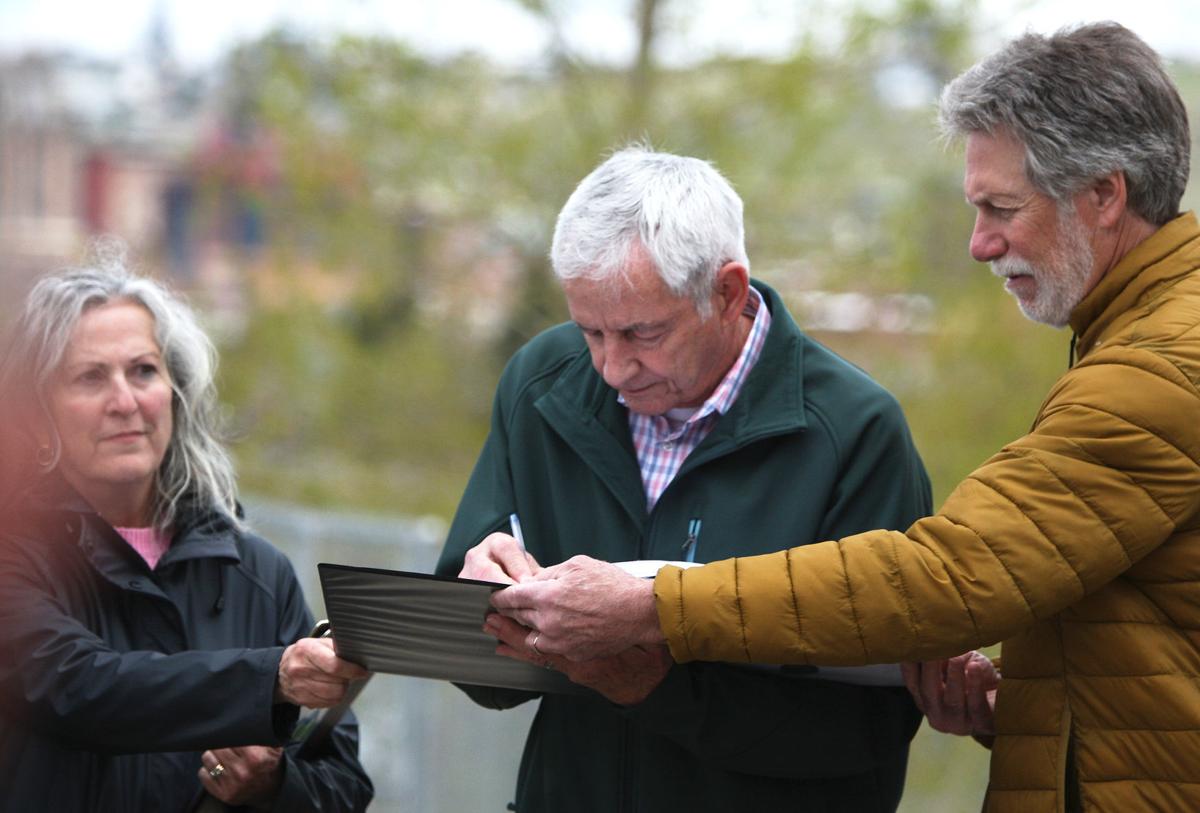 Dave Palmer, chief executive of Butte-Silver Bow County, signs the Butte Superfund Consent Decree at noon Friday at the John Wardell Bridge while flanked by Superfund Coordinator Jon Sesso and Mollie Maffei, a deputy county attorney who worked on the county's Superfund team. "This is a momentous day for Butte," Palmer told the small crowd gathered at the bridge shortly before signing the decree.
Be the first to know
Get local news delivered to your inbox!