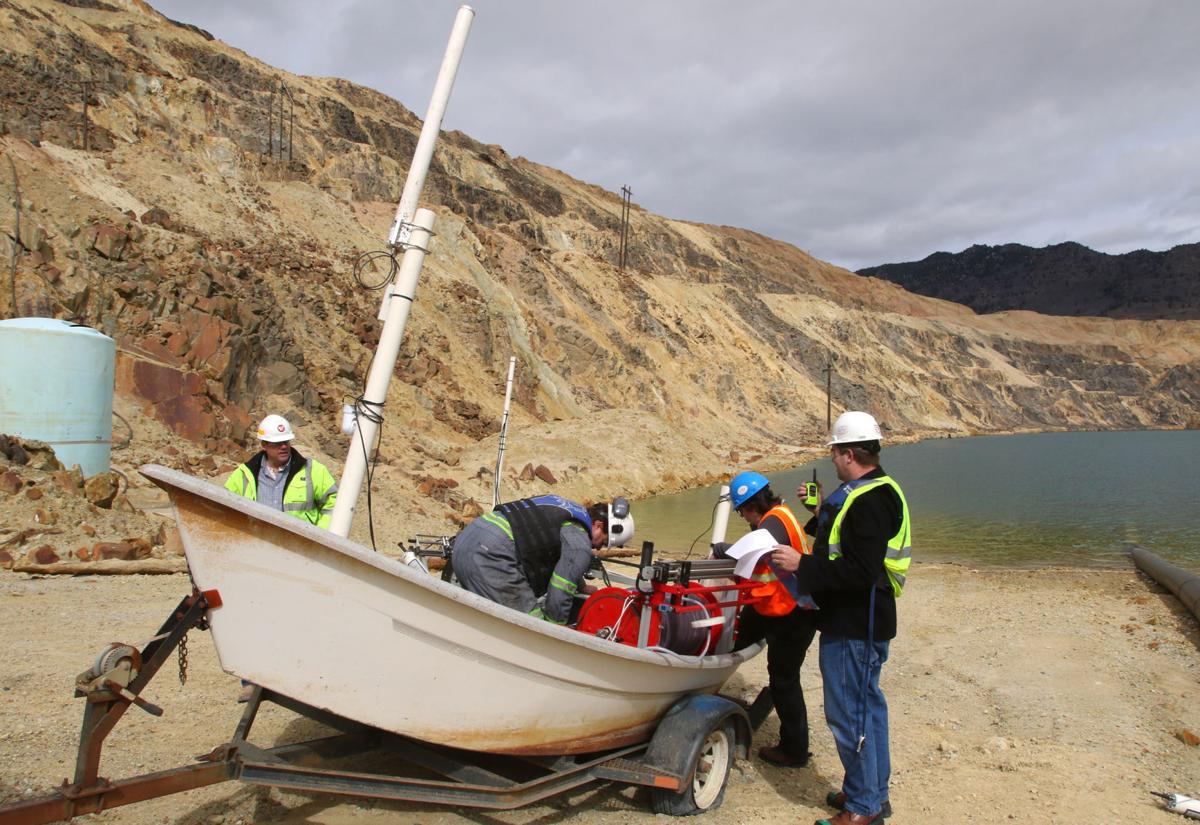 An attempted remote-control boat launch at the edge of the Berkeley Pit was scrubbed Wednesday afternoon.
Montana Resources and Atlantic Richfield Co. donated $50,000 to Montana Tech last year to sponsor the building of a remote control boat to sample Berkeley Pit water. Ever since sloughing on the southeast wall of the pit made manned boating on the water dangerous in 2013, MR and ARCO have been unable to sample the water, laden with heavy metals and sulfuric acid. 
Montana Tech graduate student Abdullah Alangari, working toward a master of science degree in electrical engineering, devised the boat.
The Environmental Protection Agency requires MR and ARCO to sample the pit's water twice a year under the legal agreement reached between the agencies and the responsible parties in the early 2000s over the Berkeley Pit cleanup. That cleanup includes the Horseshoe Bend Water Treatment Plant, which by 2023 must be ready to pump and treat Berkeley Pit water in perpetuity.
Montana Tech students and electrical engineer professor Bryce Hill took the boat out for test runs at Silver Lake, about 40 miles west of Butte, a couple of times last year. This was their first time to try it on the shores of the Berkeley Pit.
While Tech students stood at the spot MR calls the bird house — the place where the company hazes birds from the water — along the upper rim of the Berkeley Pit, a second team of specialists readied to launch the boat at the water's edge.
But during a preliminary check, not all of the remote control devices on the boat worked. The Montana Tech team will regroup to figure out how to rectify the problem. The timetable for a second launch attempt is unknown.
Putting the boat out onto the water has greater urgency than it previously did. Late last year at least 10,000 snow geese landed on the Berkeley Pit's water due to unusual weather conditions and a later-than-normal migration. As many as 4,000 birds died as a result. 
Once the boat is ready, the companies may add some features to the pit boat to help keep birds off the largest contaminated water body in the United States.