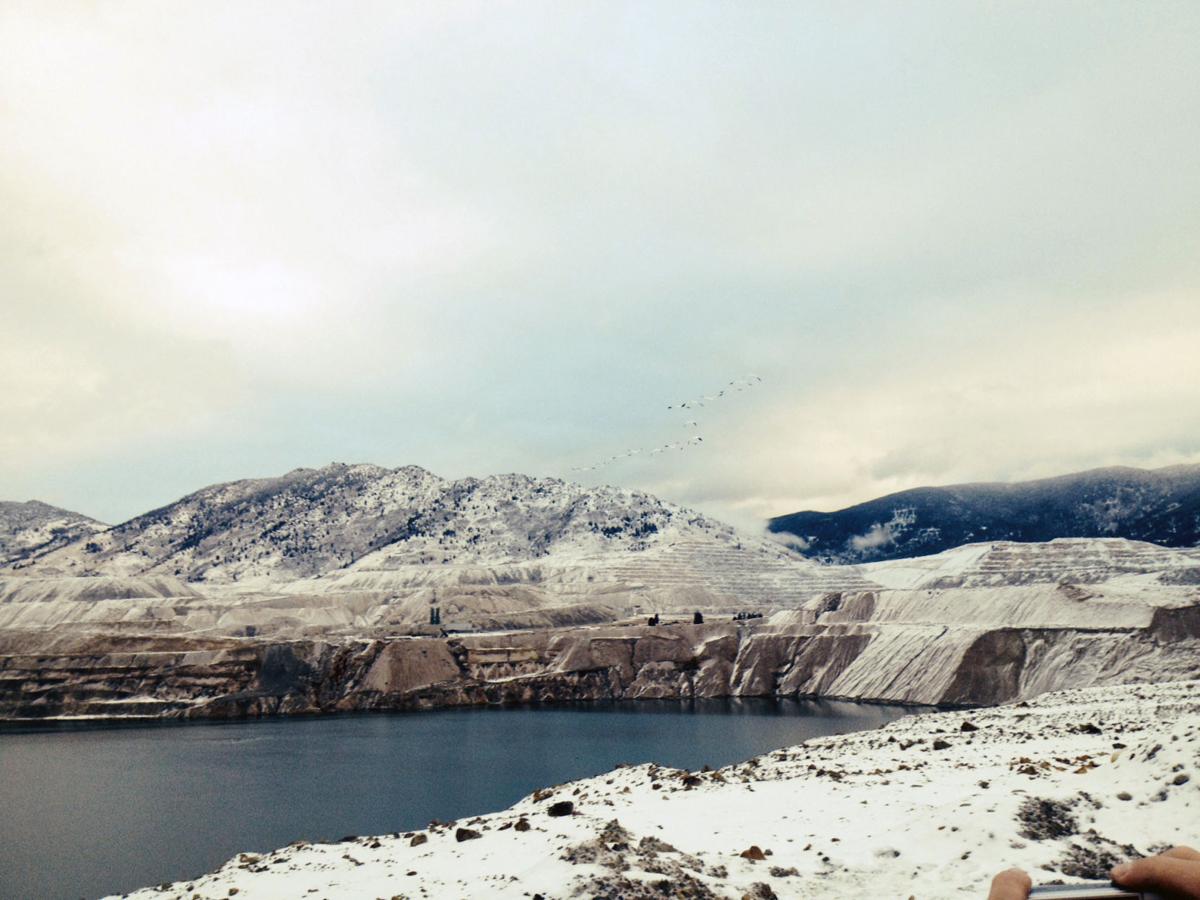 The Berkeley Pit's critical water level needs to be addressed now, members of the Butte Natural Resource Damage Council told a Montana Resources official Thursday.
The plea followed an update from Mark Thompson of the mine who gave members an overview of what happened the night of Nov. 28 when "tens of thousands" of migrating snow geese landed on the pit's toxic water. Thousands died.
Employees used rifle fire, other noise makers, and searchlights all night to haze the birds. But the daytime foreman noted the pit's lake was "white with birds" when he arrived at dawn, Thompson said.
While workers were able to haze large numbers of geese by the evening of Nov. 29, many remained for at least a week. Thompson called the die-off "heartbreaking."
"We tried everything," Thompson said. "I never want to put our community through this again."
The discussion led council members to express frustration over the pit's critical water level. Sister Mary Jo McDonald called the pit "the elephant in the room." Chad Okrusch asked Thompson to "take a message back from us."
The companies and agencies can't wait five years to look at the critical water level, said Okrusch.
Atlantic Richfield Company and MR are responsible for cleanup of the pit Superfund site. The Environmental Protection Agency and Department of Environmental Quality have oversight. The critical water level — expected to be reached in 2023 — is when the companies must begin pumping and treating the pit's water, which is laden with heavy metals and sulfuric acid.
"I don't disagree that discussion has to happen," said Thompson.
Thompson pointed out the companies are not waiting to address the Horseshoe Bend Water Treatment plant. When the critical water level arrives, the plant must be prepared to handle the additional flow — about 2.5 million gallons of pit water a day. Since it was built in 2003, the plant has been treating about 5 million gallons of contaminated water a day that flows into the mine property. The plant sits on the northeastern side of the Berkeley Pit's bank.
Thompson said the companies began work on Horseshoe Bend Treatment plant last year to prepare it for the additional flow.
Thompson said MR is pulling together wildlife biologists from Montana Tech; Montana Fish, Wildlife and Parks; U. S. Fish and Wildlife Service; the EPA; an avian school in Missoula; and the Audubon Society to help MR improve the hazing program that has been in place for the past 21 years. Federal and state agencies designed the bird hazing program in 1995 in response to 342 snow geese who died when they remained on the Berkeley Pit for days.
Okrusch said he isn't angry at MR.
"I don't blame MR," Okrusch said. "I blame us. We stopped looking at it (the Berkeley Pit) as a community intelligently."