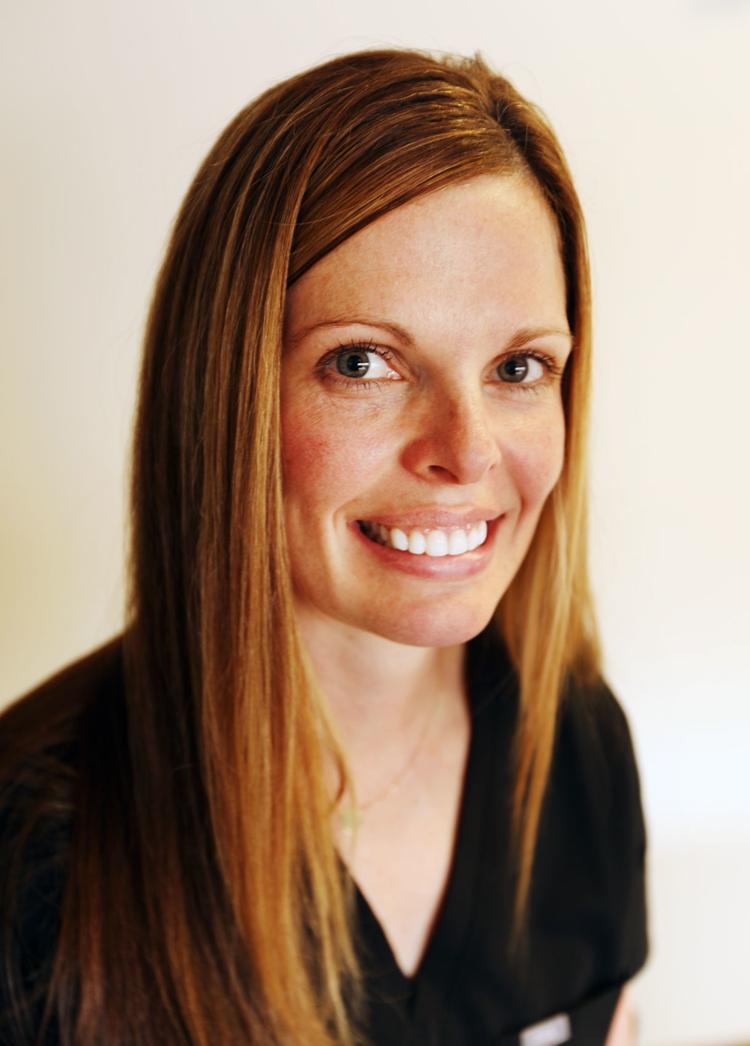 Who will take care of the caregiver?
Lindsay LeProwse's grandma was a nurse — and when she developed a chronic pulmonary condition late in life, she was blessed to have her granddaughter take care of her.
"I moved in with her when I was 16, and cared for her until I was 20, when she passed," Leprowse said. "And I learned that I had a passion for helping people."
That same year, LeProwse became a nurse. After going to Butte Central and then Montana Tech's nursing program, she headed to the UC Davis Medical Center, where she worked as a nurse in the accelerated access unit, caring for patients with a wide range of health problems. "I loved it," she said. "If I could have picked up that job and moved it back to Butte Montana it would have been great."
After a couple of years, the pull to return to Butte was undeniable.
"I always wanted to come back," she says. "Who doesn't love this community? I don't have words to describe the feeling of Butte, the people, the history."
After returning, she worked in a variety of nursing roles, including nursing home, hospital and hospice work, until taking her present job in correctional nursing at the Butte Pre-Release Center.
It's an understatement to say her job is challenging. But she finds it rewarding as well.
"It is humbling," she said. "We often frown on people who are in the correctional system. I had a patient tell me the other day that I was the first person to look him in the eye in a couple of weeks."
"I don't care what they did," LeProwse says. "I'm not interested in their crime, or their past. They need to be treated like any humans do, with kindness.
"I'm interested in helping them physically, mentally, emotionally, and spiritually so they can get to a better place in their lives."
LeProwse says that "my parents raised us to not give people one or two chances, but to give them three or four, sometimes five."
She said that "when you're dealing with addicts, the interactions aren't always rewarding. But it is rewarding when they get better, and say, 'Thank you. You listened. You were kind to me.'"
Anyone who mistakes LeProwse for a pushover finds out differently, fast. She clearly has an inner core of steel.
She says that "You can't be afraid to stand up to a person when they're in the grip of addiction. The end result is you want to help them to a healthy place."
In addition, for the past year and a half to two years, LeProwse has been the caregiver for a local Vietnam veteran suffering from brain cancer.
"I met him in the community," she said. "He's had a tough path. He has no family and the war experience was very hard on him. Now, he's facing his own mortality and he's come to grips with it pretty well."
One of the things she likes about her job is that "I never miss any of my kids' activities. If I were still doing hospital work I wouldn't have that flexibility."
She said motherhood and nursing pretty much "go hand in hand. ... I'm probably tougher on my kids, actually," she said with a smile. "I'll tell them, suck it up, you'll be all right, let's go."
Now, LeProwse serves on the Montana Tech nursing program's advisory board, which she enjoys a lot. "I think it's an awesome program," she says. "Nothing against Carroll, or MSU, or anywhere else, but the program at Tech is great. The classes are smaller, it's affordable, the instructors are awesome.
"I encourage people to go there all the time."