A winding road ventures through foothills and limestone cliffs, eventually opening up into the historic mining town of Elkhorn, southeast of Helena.
Silver mining saw the town boom during the 1890s. It is hard to imagine 2,500 people living in this mountain valley, but historians note that it once had a 14-piece brass band, opera house, schools and more than a dozen businesses. A railroad transported ore and passengers up the steep grade from Boulder to Elkhorn.
Today, Elkhorn is a mix of private residences — many keeping their historic character — and a state park. The hallmarks of Elkhorn State Park are Fraternity Hall and Gillian Hall, aptly described by Montana State Parks as "two picturesque structures from the early-day silver-mining ghost town, preserved as outstanding examples of frontier architecture."
State Parks purchased the buildings, which had fallen into disrepair, from the Western Montana Ghost Town Preservation Society in 1980 and restored them in 1993.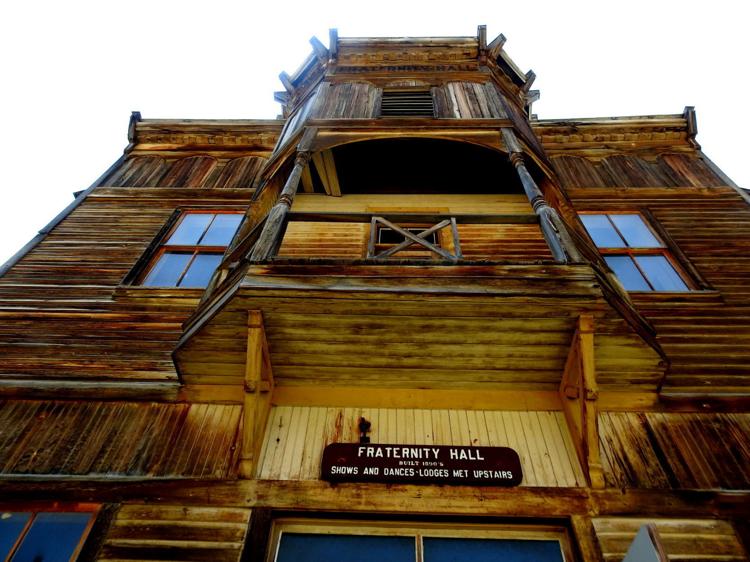 Built in the 1890s, Fraternity Hall served as a social center, with food served on the first floor and dancing on the second floor. The building held concerts, school programs, fraternal organization meetings and boxing matches, according to Independent Record archives.
Gillian Hall, next door, may have been built as a saloon, but its exact purpose is not known. Only the first floor is accessible to the public; the outdoor staircase to the second floor collapsed long ago.
Elkhorn also offers one of the main southern gateways to the Elkhorn Mountains and recreation opportunities that include hiking, hunting, cross country skiing and some challenging 4x4 roads.
High above Elkhorn a truly nasty road leads 3.5 miles to the Iron Mine at the base of 9,300-foot Elkhorn Peak. The driving distance varies based on the vehicle and nerves of the driver, with most visitors choosing to leave their vehicles and walk a good portion of the road to the mine.
The scramble to the top of Elkhorn Peak brings stunning views of the southern portion of the range and access to a saddle and nearby 9,400-foot Crow Peak. Bagging two peaks in one day offers a bird's eye view of the Tizer Lakes below and is worth the extra effort.