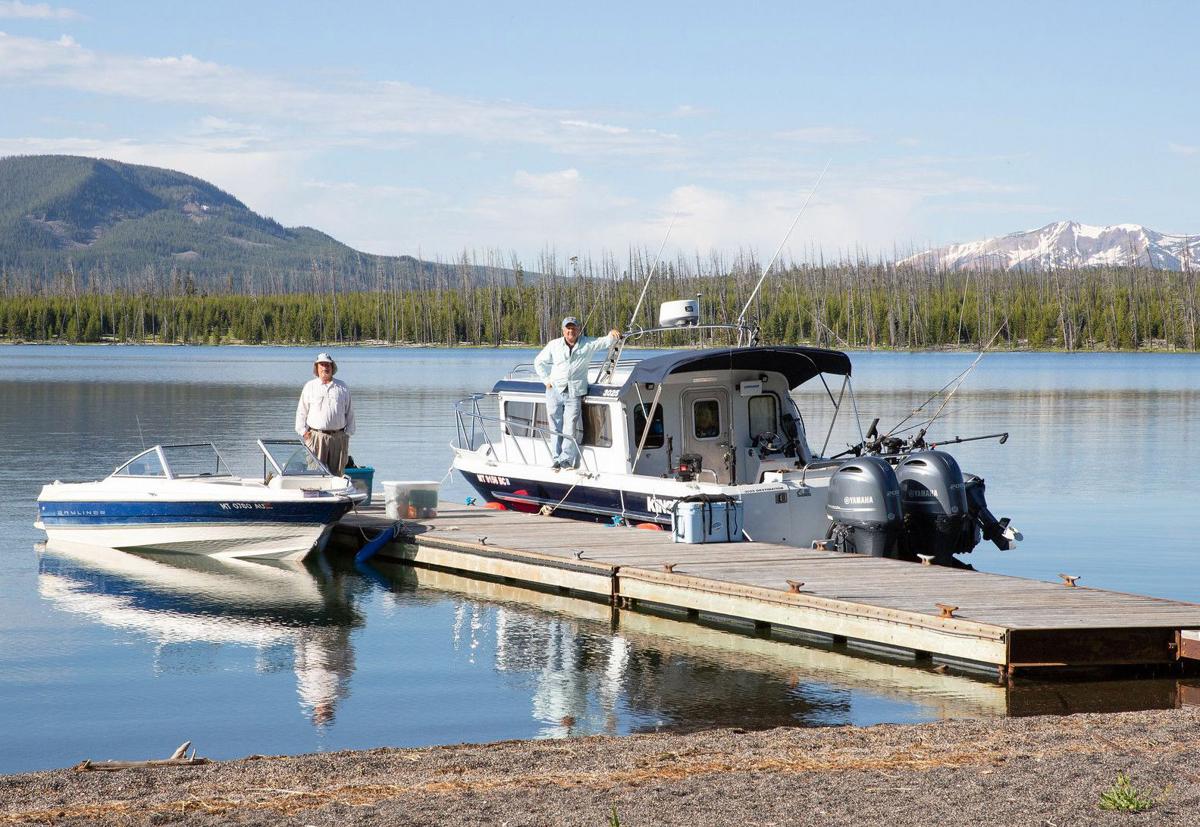 The National Park Service is proposing changing rules for concessioners with the goal of promoting competition and improving the visitor experience in parks.
The proposal would change regulations that govern concession contracts, with the goal of reducing "administrative burdens for concessioners to promote competition, provide more flexibility to add new services and encourage investment in concession facilities," according to a Department of Interior Press release.
The proposal has some worried about further commercialization of national parks by an administration eager to open public lands to business.
"We do have concerns that this is another attempt by the Trump Administration to privatize one of America's most treasured resources, our national parks," said Dan Bailey, Yellowstone Program manager for the National Parks Conservation Association in Livingston.
The head of the Department of Interior sees it as way to provide better service for tourists.
"This proposed regulation is one more step in the Trump Administration's effort to create an environment that optimizes our service to the American people at our great national parks by improving the visitor experience," said U.S. Secretary of the Interior David L. Bernhardt in a statement.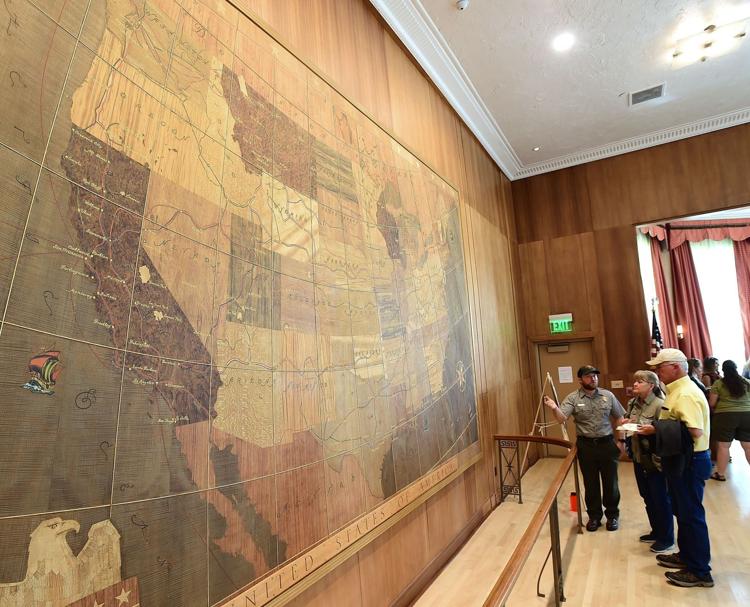 Services
Concessioners provide a variety of amenities in national parks, everything from lodging and campgrounds to restaurants and gift shops. They also offer a variety of guide services and educational tours. In Yellowstone, concession operations include large corporations like Xanterra Travel Collection as well as smaller operations like Teton Science Schools. All told the Park Service's website listed 49 Yellowstone concession operations as of 2018.
Xanterra operates such iconic lodges as Lake Yellowstone Hotel and Old Faithful Inn. The company has recently invested millions in upgrades to its structures in Yellowstone, including all new lodging facilities at Canyon Village. All told, Xanterra reported last year that it was investing about $195 million in park projects.
Operating park concessions is big business. According to the Department of the Interior, concession operators generated $1.5 billion in gross revenues annually via 500 contracts in more than 100 units of the NPS. Before the novel coronavirus pandemic the businesses created more than 25,000 jobs.
Concession operators pay "approximately $135 million in fees to the NPS," according to Interior.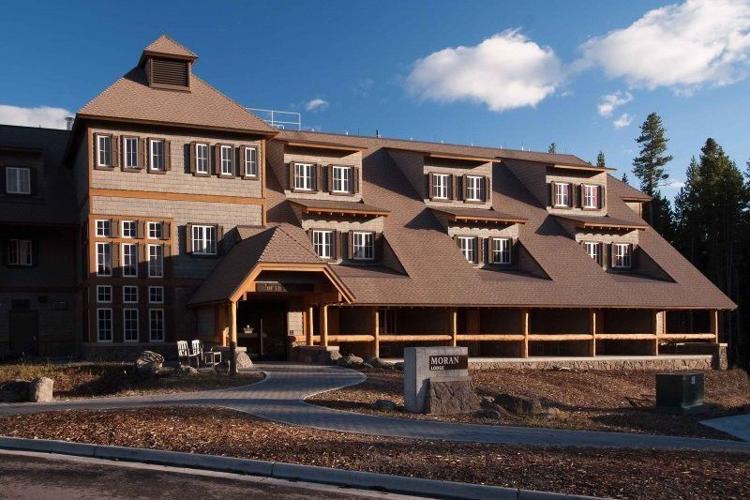 History
Making it easier for corporations to do business in the park has long been controversial.
In his book "Yellowstone: A Wilderness Besieged," author Richard Bartlett discusses some of the monopoly businesses that were established early in the park's history that sometimes dictated to park administrators.
Yellowstone first opened to private companies in 1882 when the Wylie Permanent Camps Co. was started. Four years later the Northern Pacific Railroad, which saw Yellowstone as a great draw for train travelers, created the Yellowstone Park Association to take over existing concession operations. YPA built hotels at Canyon, Lake, Norris and completed the Mammoth Hotel.
Creating facilities for travelers pits those who want all of the comforts of home in wild areas against more preservation-minded individuals who would like to see parks remain in a more pristine state. That issue has become more concerning to conservation groups as places like Yellowstone are undeveloped islands for iconic wildlife like grizzly bears, bison and wolves at a time when gateway communities are growing rapidly.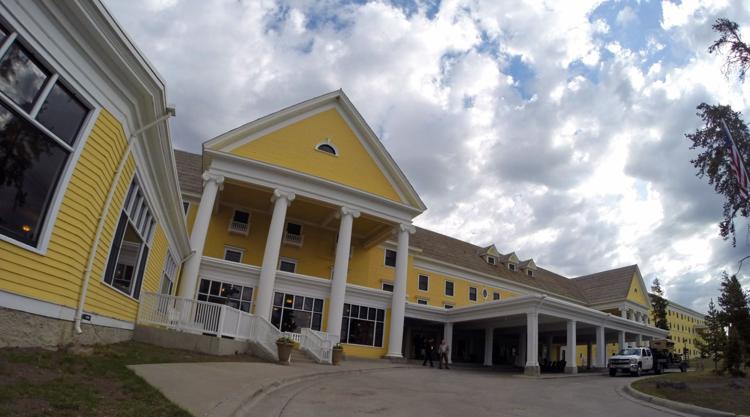 Conflict
So are national parks about providing comfort for travelers, or giving them a wild place to visit? Or can it be a mixture of both?
"The commercialization of Yellowstone and its counterparts invites historians, both now and in the future, to inquire again whether Americans truly value the protection of wilderness and wildlife, or whether most people simply prefer (or at least accept) that the parks be resorts ensconced in a more pristine setting," wrote author Alfred Runte in the preface to the second edition of his book "National Parks, The American Experience."
That Trump has proposed adopting a more business-friendly stance comes at the same time his administration has proposed flat or reduced spending on parks despite increasing visitation. The exception to that will be if the president signs the Great American Outdoors Act, passed by the Senate in June and the House of Representatives on Wednesday, which would provide funding for the $12 billion to parks for backlogged maintenance projects.
"From proposing nearly $500 million in cuts to the Park Service's already inadequate budget, to attempting to gut protections for our national monuments, this administration has systematically undermined and outright attacked our national parks and public lands and their staff," said Bailey, of the National Parks Conservation Association.
In Yellowstone prior to the pandemic, tourism had increased to more than 4 million people annually. In the busy months of July and August it can be hard to find a place to park at popular geyser walks.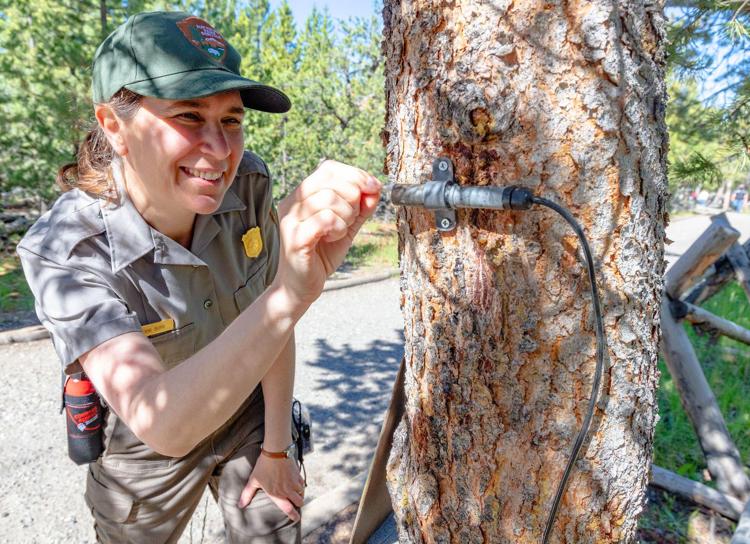 Proposal
The Interior Department is advocating the change saying that the Concessions Management Improvement Act of 1998, which governs concession agreements, has not been substantively revised since 2000.
"Concessioners have used private funds to build most of the lodges and key visitor facilities in the national parks," the agency said in its press release. "These buildings are now government property, maintained and operated by the concessioners. However, the trend for contract terms have been shorter over time, discouraging investment. Efforts to develop new visitor services often fail. Pricing approval policies are burdensome and complex. Prospectuses for concessioner services have not attracted companies new to the field and many have drawn no offers. There has been very little expansion of concessioner-provided visitor services to new units of the National Park System, which could address overcrowding in some of the most popular parks."
According to National Park Service Deputy Director David Vela, "The proposed changes are an important step toward strengthening our public-private partnerships and expanding sustainable, high-quality and contemporary visitor services in our national parks."
To aid in the changes, the Park Service is proposing "to improve the way it bids, awards and administers these contracts" by:
"Soliciting and considering suggestions from the public, including from potential concessioners, for new commercial services in parks and adding flexibility to how bids are scored so that results more accurately reflect what is most important for park visitors.
"Changing the criteria for what improvements are eligible for cost recovery to encourage investment in visitor facilities.
"Setting appropriate rates for goods and services based on market forces.
"Adding new services or facilities to an existing contract, as necessary and appropriate for public use and enjoyment, and lengthening contract terms to enhance services and improve the experience of visitors at national park units."
The proposal is in part aimed at promoting the evolution of visitors services to meet their needs as they change over time, such as increasing wireless access, parking management or bike rentals.
The National Parks Conservation Association is studying the proposals to "ensure that park visitors continue to have unforgettable and affordable experiences and the change is in line with the mission of the National Park Service," Bailey said.
Be the first to know
Get local news delivered to your inbox!