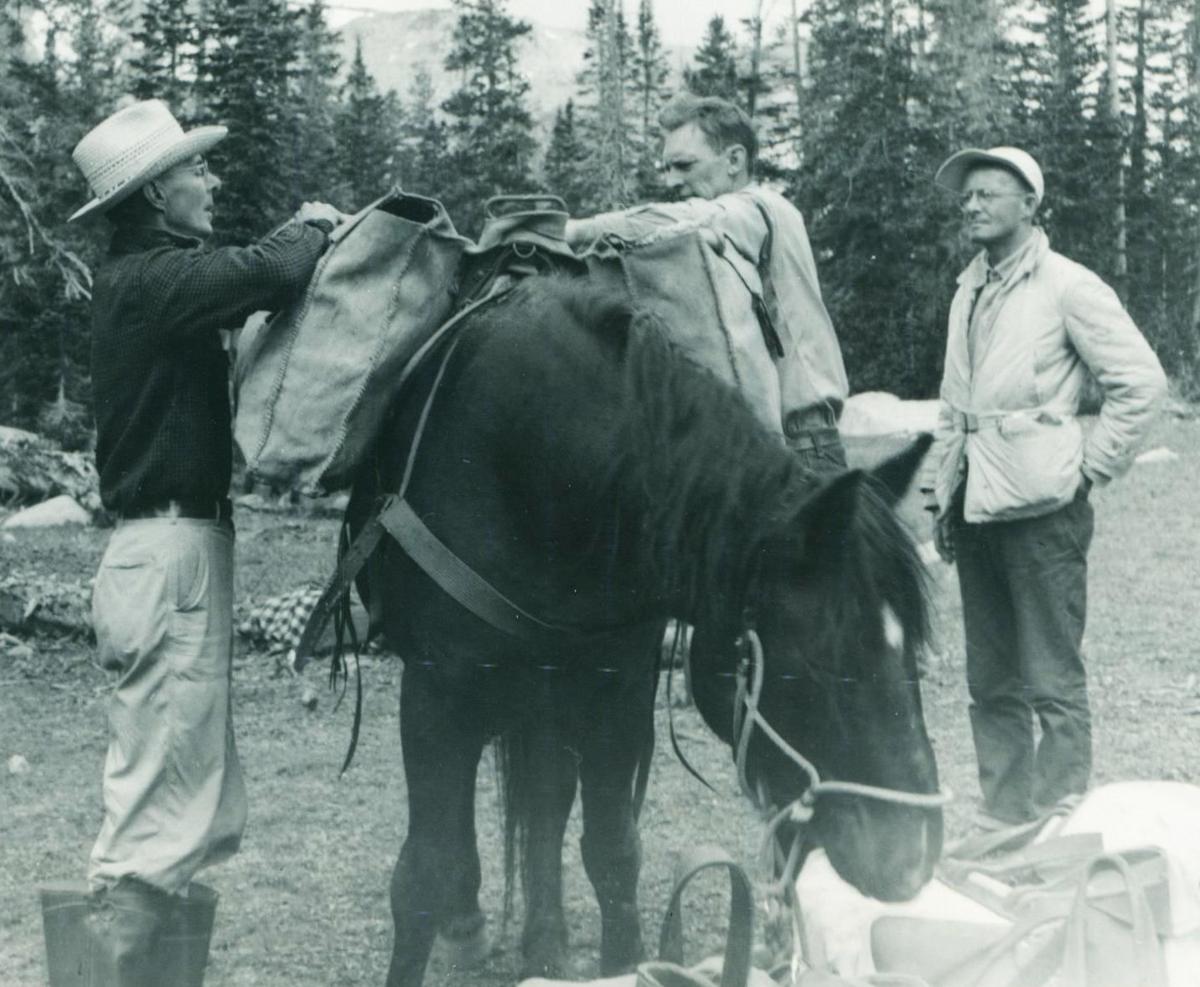 Although a man of few words, Joe Penfold's opinion helped craft outdoor recreation legislation in 1964 that has benefited numerous communities across Montana and the United States.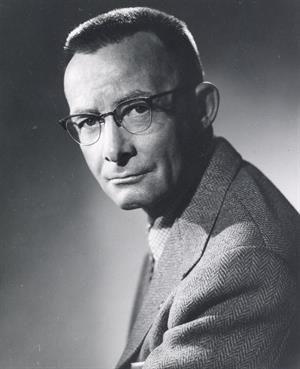 Fifty-six years later, the Land and Water Conservation Fund he helped create has made news as the U.S. Senate passed legislation that would provide permanent full funding for the program. The bill now awaits approval in the House of Representatives.
Both of Montana's senators supported the legislation — the Great American Outdoors Act — and the state's lone representative in the U.S. House, Greg Gianforte, has said he would support the measure.
Penfold's son, Billings resident Mike Penfold, recounted his father's role in the program in a video recently produced by Montana Audubon.
"Mike Penfold gave a keynote address at an event at the Audubon Center last fall which highlighted his Dad's direct involvement in the creation of the fund," wrote Danielle Dowden, development and event coordinator for Montana Audubon, in an email. "Now that the Great American Outdoors Act has passed the Senate, we thought it was an opportunity to highlight Mike's unique story and create awareness for Montanans and Congress to push this legislation forward to permanently fund the LWCF."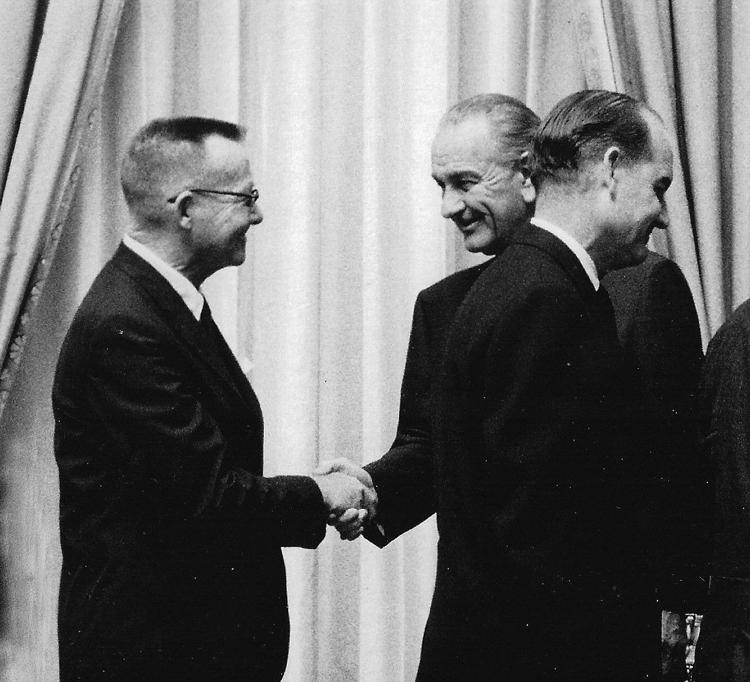 LWCF
LWCF is funded by revenue collected from federal offshore oil and gas leases. Every year, $900 million in royalties paid by energy companies was supposed to subsidize the fund. Yet Congress has authorized full funding only once, and President Trump's 2020 budget proposal for the Department of Interior cut funding for the program by 95%.
The Land and Water Conservation Fund was created "to safeguard natural areas, water resources and our cultural heritage, and to provide recreation opportunities to all Americans," according to the LWCF Coalition, a goal that has been achieved.
"There isn't a small town in Montana that hasn't benefited from LWCF," said Mike Penfold, a program that has provided matching grants for community parks, trails and swimming pools, as well as public land and wildlife habitat acquisition.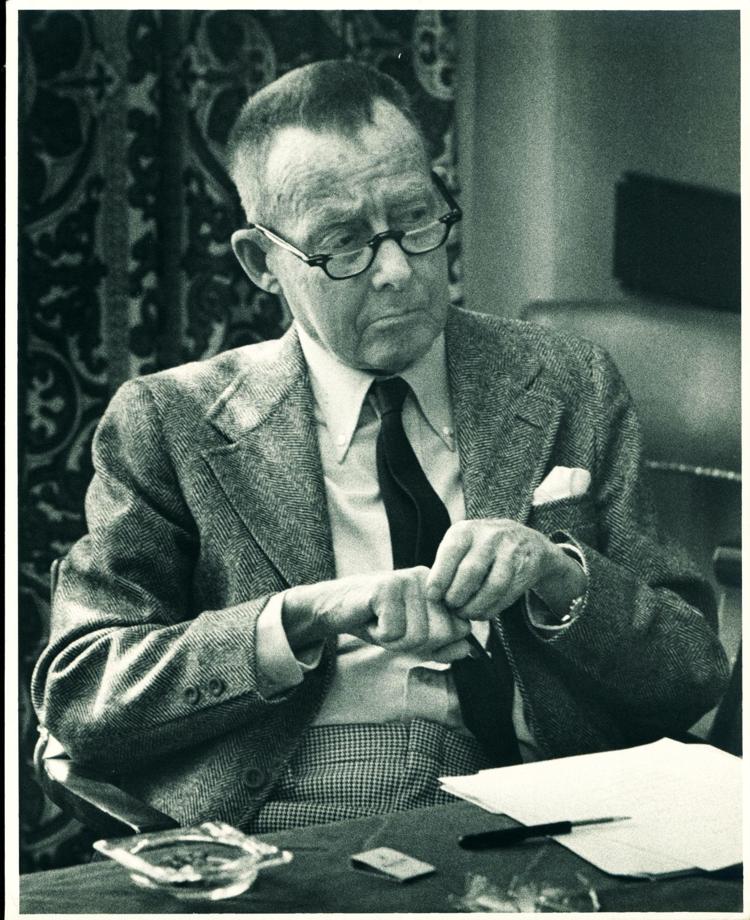 Walton
Joe Penfold took a roundabout path to the founding of LWCF. He was hired as the executive director of the Izaak Walton League of America in 1957, one of the nation's earliest conservation groups. The following year he was appointed to the Bureau of Outdoor Recreation after making a name for himself by fighting a proposed dam on the Green River in Colorado's Dinosaur National Monument.
"I'm pretty proud of him," Mike said.
"He was very much an outdoor guy," he added. His interests included hiking, backpacking and fly fishing. "But my brother (John) and I had a hard time discussing anything with him" because he was so reserved.
It was after the Dinosaur National Monument fight that Joe proposed a national inventory of outdoor recreation, Mike said. The inventory would be a way to "understand the social and economic benefits of outdoor recreation," he wrote in a family history, a way to attach a value to recreation during meetings and hearings. The inventory was conceived as a counterbalance to extractive industries, such as logging.
Joe Penfold's desire to preserve nature and the difficulty in achieving that goal was evident in a speech he gave in 1950 to fellow conservationists in Cheyenne, Wyoming.
"Once we've lost a fight, it's lost forever, but when we appear to win the same battle comes up time and again," he said, according to a Casper Star-Tribune story.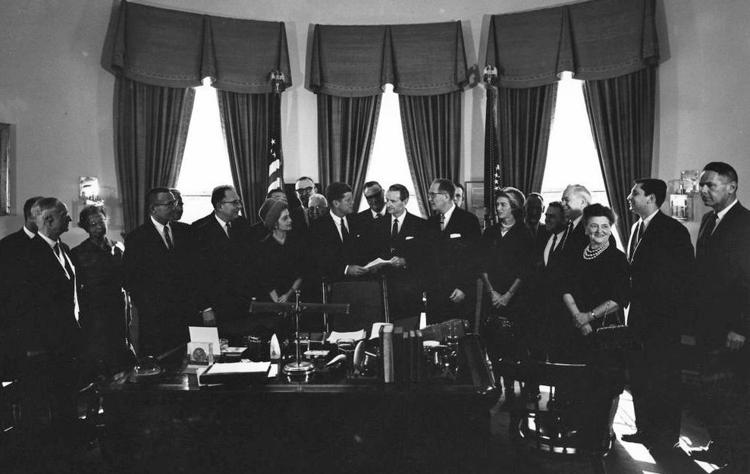 D.C.
It was President Eisenhower who appointed Joe to the newly formed Outdoor Recreation Resource Review Commission in 1958. The commission is credited with creating the Bureau of Outdoor Recreation, the Wilderness Act, the Wild and Scenic Rivers Act and the President's Advisory Committee on Recreation and Natural Beauty.
While serving on the committee in Washington, D.C., Joe took a trip into what would become the Boundary Waters Canoe Area Wilderness. On that trip he floated the idea of a national funding source for outdoor recreation projects, the genesis for the Land and Water Conservation Fund, Mike said.
Joe later prepared a report for President Kennedy that included the funding, but it would be Kennedy's successor, President Johnson, who signed off on the legislation after Joe brought opposing congressmen together.
"He had the ability to listen to the good and bad in various arguments," Mike said, and then make a decision that often gained approval from both sides.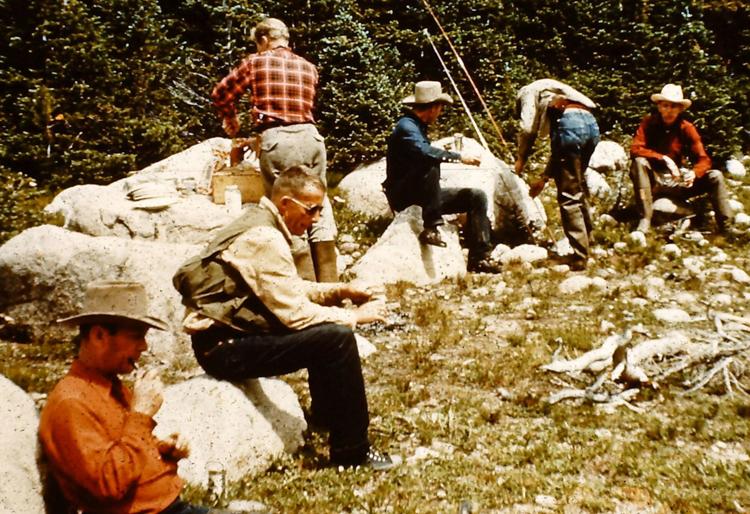 Eulogy
Born in Marinette, Wisconsin, the son of an Episcopal minister, Joe attended Yale and served in the merchant marines during World War II. Following the war he worked for the Foreign Service in China before communists made the posting dangerous.
In 1973 at age 65, Joe died of a genetic kidney disease, working up until his death, Mike said. In memory of his conservation work the Mason-Dixon Outdoor Writers Association named an annual conservation award in his honor. An Ohio chapter of the Izaak Walton League was named in his memory. A New York Times obituary read, "During his Washington career, Mr. Penfold was regarded as one of the most effective lobbyists for conservation measures."
Like his father, Mike chose public service working for the Bureau of Land Management and the Forest Service. Since retiring to Billings, Mike has been involved in a variety of conservation groups and projects, as well history research in the region. His brother, John, worked in the Foreign Service.
Mike is hopeful that the Land and Water Conservation Fund legislation his father helped craft will finally receive full and permanent funding. Money could go toward the purchase of isolated land tracts to guarantee public access to larger chunks of federal and state land, as well as help national parks pay for an estimated $12 billion in deferred maintenance projects.
"I'm very optimistic," Mike said. "Golly, what a neat thing that would be."
Be the first to know
Get local news delivered to your inbox!