With more than a million acres burned in the 2017 fire season, the forecast for morel mushroom hunting in Montana couldn't be any brighter.
"The mushroom crop is likely to be excellent," according to the Forest Service's Northern Region. "Several thousand people are expected to come to harvest morels, including commercial and personal-use mushroom pickers."
True morels have a spongy-looking cap with a stem attached directly to the bottom edge of the cap and can be found throughout the state starting in April and continuing through June.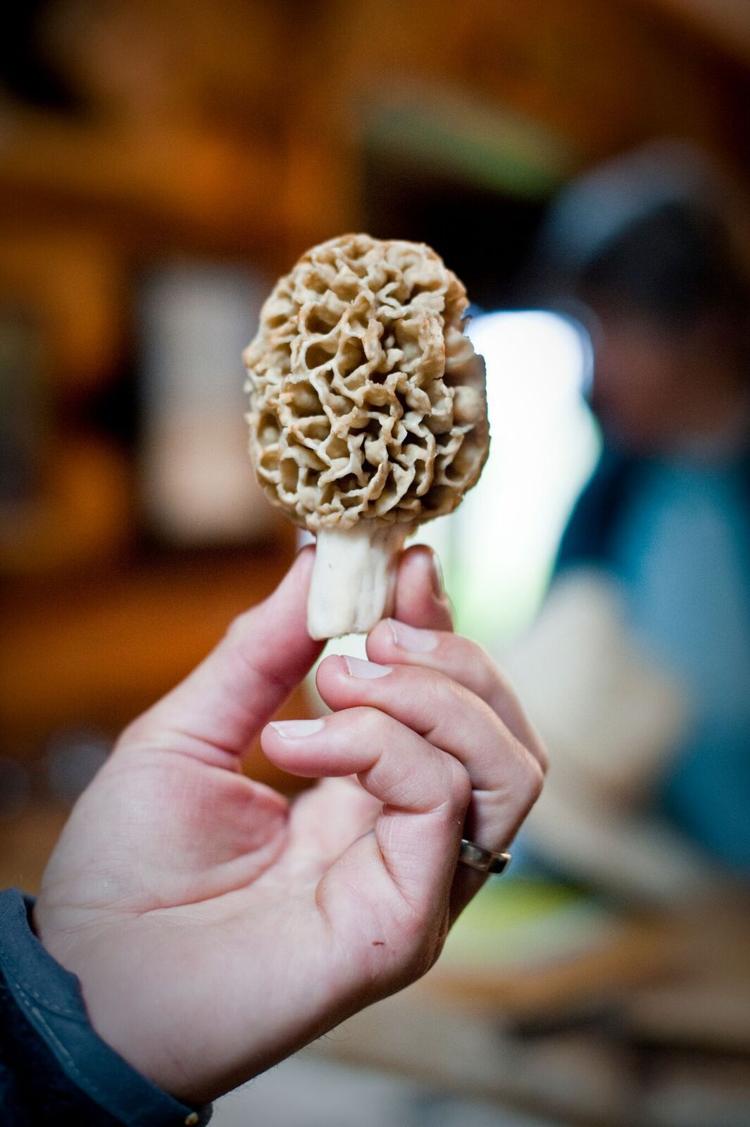 "They come in three forms: black (which have a thinner cap and pop earliest; we typically find these in the sandier soils on islands); Morchella esculenta (white, gray) and Morchella deliciosa (golden, yellow)," Lynn Donaldson-Vermillon  writes in her Last Best Plates blog, "All three are delicious."
"In Montana, more morels are found west of the Continental Divide than east of it because the soil is moister and forest fires are more frequent," according to a Montana Fish, Wildlife & Parks  morel hunting guide, published in the March/April 2015 edition of Montana Outdoors magazine. "Morels in central and eastern Montana pop up mainly along river bottoms."
"Once you've located a burn site, focus on the edges of the firescape and other mosaics of black, brown, and green, indicating a slow-moving fire that left a patchwork of both dead and living vegetation," the guide instructs. "Completely charred "moonscape" areas indicate fires that were too intense for morels to sprout the following year."
You have free articles remaining.
Keep reading for FREE!
Enjoy more articles by signing up or logging in. No credit card required.
Focus on moist areas, such as springs and creeks, as well as heavily shaded portions of the forest. Also be on the lookout for Mycelium — resembling little white filaments — which could indicate morels growing in the area.
Mushrooms are considered a forest product by the Forest Service and so are regulated with a variety of harvest opportunities, from incidental discovery to commercial scavenging.
Incidental use allows for the picking of up to five gallons, about two grocery bags, of mushrooms or less for the season. No permit is required. No more than one gallon of mushrooms is allowed in a harvester's possession each day.
Personal use free permits are available at all forest district offices. These allow for the harvest of up to 20 gallons for the season for ages 12 and older. There is no fee for a personal use permit and the permit is valid for the season only.
For those wishing to harvest more than 20 gallons there is a minimum purchase of a $20 permit for 20 gallons, with a maximum of up to $300 per season per person.
Commercial use permits are also available. Visit the  Northern Region mushroom page for commercial harvest permit information, including maps of the proposed commercial harvest areas.
Always cook your morels, monomethylhydrazines (MMH) — the potent and potentially lethal carcinogen — is present in true morels "in parts per billion," says Missoula mycologist Larry Evans. "False morels, it's more like parts per hundred."
Editor's note: Properly identifying mushrooms and determining whether they are edible is your responsibility. Guidebooks can help you identify mushrooms. Several field guides and keys are available at local bookstores. Libraries, county extension office, and mycological societies are also good sources of information. The western Montana Mycological Association has a website that may help: http://www.montanamushrooms.com/