This can be an in-between season in Montana. Most open-water fishing has wound down and the ice season is just getting started. Hundreds of hunting tags have already been filled. Ski hills are open on only the earliest runs. But its not too early for an arctic blast that hurts your face when you go outside. 
Those are still better outdoor options than most places can offer. But if you're looking for a change of scenery and climate, and a (relatively) cheap flight, you can't beat Vegas, baby. 
For those who prefer roping up to roulette, Red Rock Canyon pays off better than any Las Vegas casino. 
Fall can be the perfect time for a Montanan who's not quite ready for winter to take advantage of the pleasant desert temperatures at the hiking and rock climbing mecca.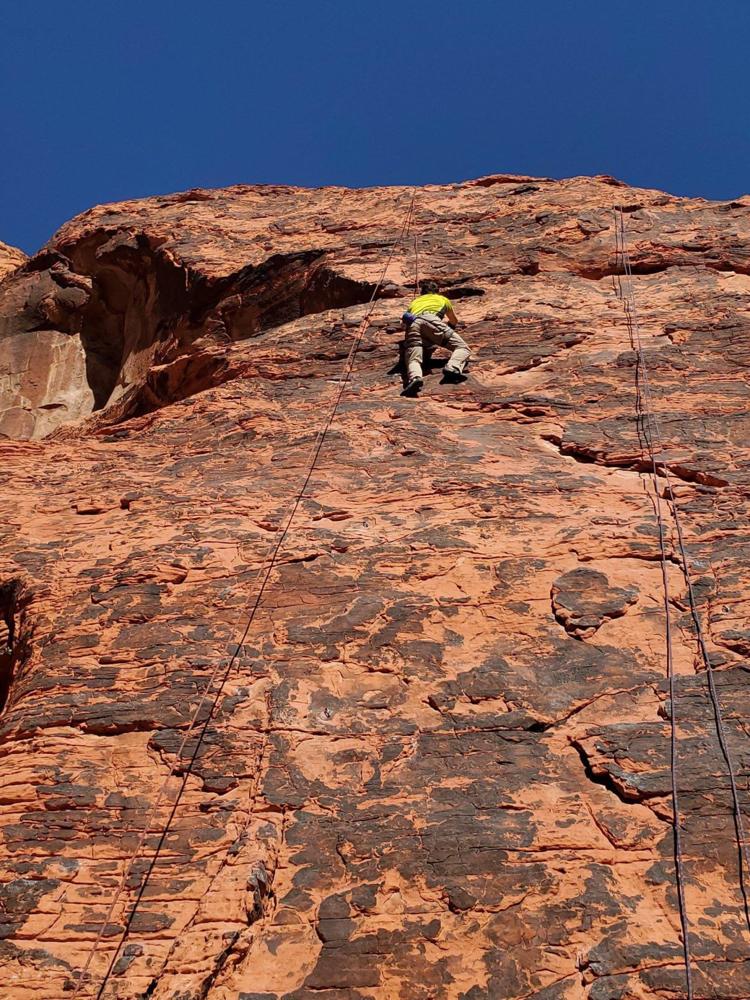 Entrance into the Red Rock Canyon National Conservation Area and driving its 13-mile scenic loop carries a $15 per car fee — down to $5 if you're willing to bike or hoof it — but access into prime climbing and hiking areas like the Calico Hills requires only a short walk from free parking areas. 
In the summer the rock can get hotter than any blackjack table. Cooler fall temperatures could still cook a weather-hardened Montanan, but generally recreation hours last through the daylight.
You have free articles remaining.
Keep reading for FREE!
Enjoy more articles by signing up or logging in. No credit card required.
Hiking options range from short and nearly flat, like the Moenkopi Loop, or skyscraper-staircase climbs like Turtlehead Peak. There are also less formal scramble-type routes detailed in guidebooks. 
The Aztec sandstone, which bleeds red where iron is concentrated, offers sandpaper-like traction for climbers or those scrambling up off-trail routes.
Hundreds of established climbing routes range from easy to expert. Many of the routes are bolted for sport climbing with top-rope anchors, making them ideal for beginners. Experienced climbers can also pick from seemingly endless trad route options and multi-pitch climbs. 
Several guide companies offer service in the canyon. Fire up your search engine of choice.
Accommodations can range from swanky suites on the Vegas strip to tent camping in the canyon. A fine-dining meal can help add some diversity to the trip, although In-N-Out Burger tastes like five stars after a long day in the desert.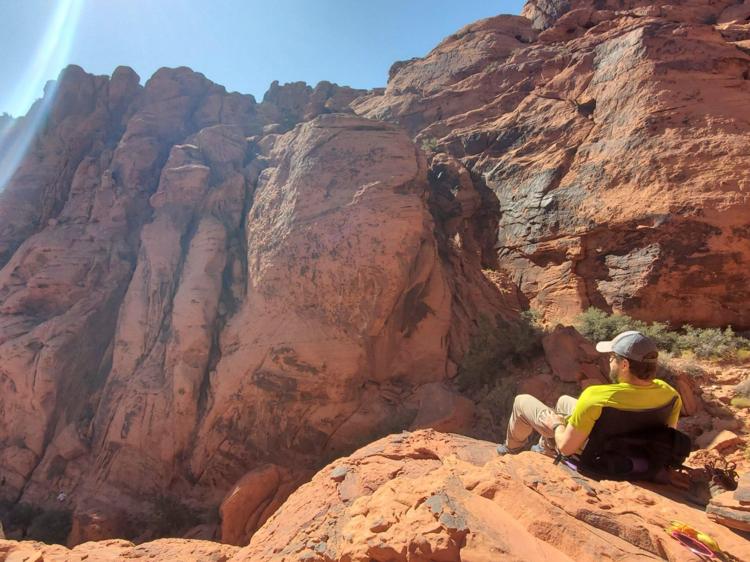 Even for those who have what they like to call a "reasonable concern about heights," lounging in the warm sun while their friends ascend rock walls on pencil-width holds is a pretty safe bet for a good weekend.