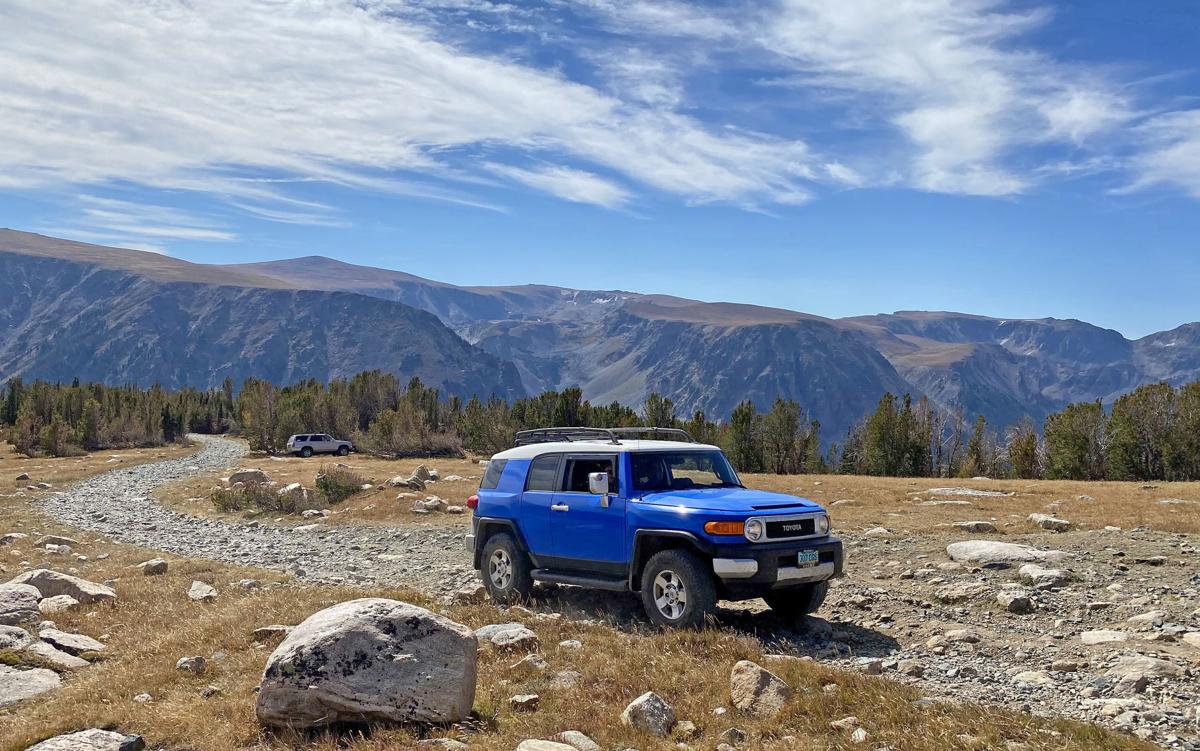 People were walking up the road rather than risk ruin to their vehicles. Others who had started driving up the road turned around once they realized how rocky the route was.
Welcome to Hellroaring Road, a six-mile stretch of mountain-hugging four-wheel driving just south of Red Lodge. Also known as Forest Road 2004, the scary dirt path was carved during World War II to provide access to chrome mines atop the Hellroaring Plateau. There have been minimal improvements to the route since then.
Parts of the road look like they are barely still hanging on to the side of the 9,000-foot high mountain. Round one corner close to the top and it appears as if you are getting close to the fabled Black Gate of Mordor, the mythical place created by "Lord of the Rings" author J.R.R. Tolkien. It's not hard to imagine the Dark Lord of Mordor lurking around the next corner, especially if black storm clouds roll in.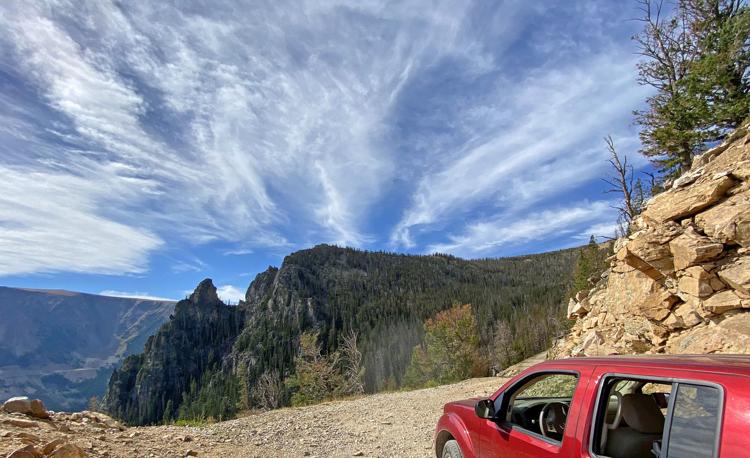 Despite the trauma to vehicles' shock absorbers as they bounce up the road, a lot of folks give it a whirl in vehicles so nice you wouldn't think they would want to risk beating them up. When my buddy and I arrived at the top over Labor Day weekend, we were greeted by two backpackers who had just hiked out of the nearby Hellroaring Basin. One of them was cooking steak and eggs on a propane-fired stove as he regaled us with tales of a wolf sighting and the snapping of his fly rod as they maneuvered through waist-high brush. Why, I asked aloud, had none of my hiking friends ever cooked me steak and eggs after a steep hike? I'm running with the wrong crowd.
Even if you choose not to hike along the plateau once reaching the end of the road, the views from the turnaround are dramatic. Looking back down the Rock Creek valley toward Red Lodge, across to the Beartooth Highway's winding route uphill, or to the spires and peaks of the Beartooth Mountains provides breath-taking views, especially at the oxygen-thin elevation of 9,800 feet.
To get to the shocking drive, motor south of Red Lodge about 12 miles on Highway 212. Turn right (west) onto Rock Creek Road (Forest Road 2421) that accesses Limber Pine Campground. Take the second road to the right across Rock Creek and then go straight onto Forest Road 2004.
The road climbs more than 2,600 feet in elevation. Plan on taking about 45 minutes to an hour to drive one way — longer if you're a flatlander not used to mountain driving. Also, hope you don't meet another vehicle coming down when you are going up, or vice versa. There are sections of this road that it would be no fun backing up on.
Be the first to know
Get local news delivered to your inbox!