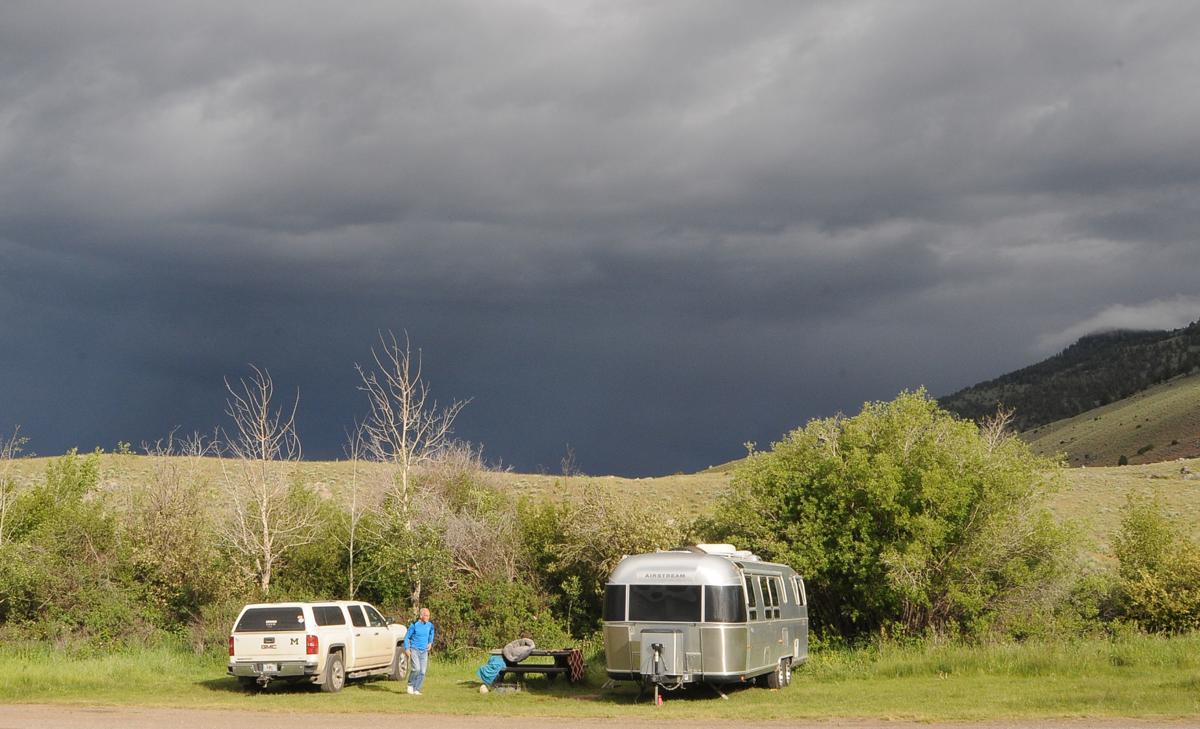 Substantial fee hikes for 27 cabin rentals, 14 campgrounds, and West Yellowstone's popular Nordic ski area are being proposed by the Custer Gallatin National Forest.
Additionally, the agency is proposing to implement new fees at four campgrounds and two new rental cabins — Eldridge Cabin in the Taylor Fork drainage and Sage Creek Cabin in the Pryor Mountains. Neither cabin has yet been added to the rental system.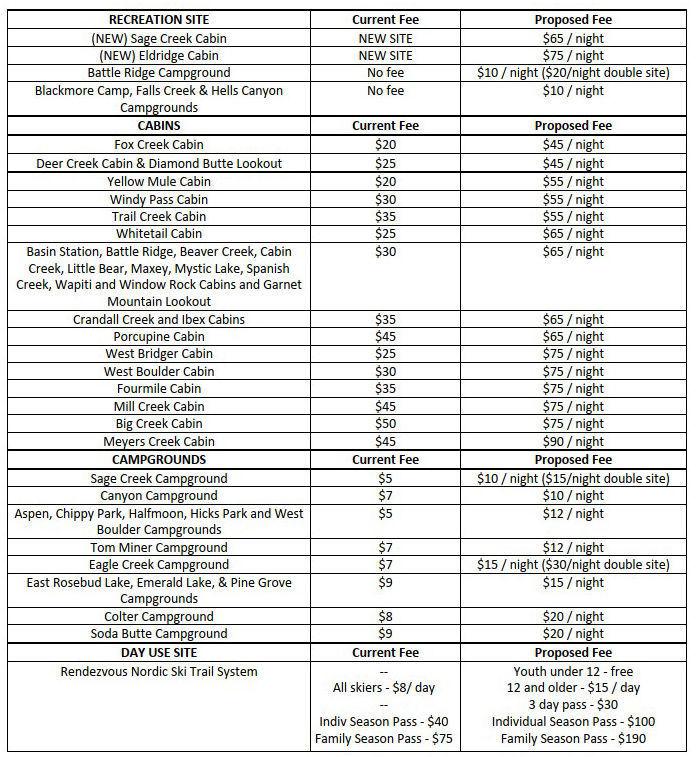 What's more, an extra vehicle fee of $5 per night, for more than two nontrailered vehicles, is being proposed for single campsites.
The Forest Service did not provide an estimate of how much the fee increases would generate. 
The proposed fee hikes would not be implemented until 2021.
The agency is taking public comment on its proposal through Aug. 23.
"Over the past 20-plus years, most of the fees have stayed the same and the majority of our recreation sites across the forest still do not require a fee," said Mary Erickson, Custer Gallatin Forest Supervisor said in a press release. "However, as we make our fees comparable with other similar sites, it means more than doubling some of our current fees, but this will allow us to continue to provide high quality recreation experiences."
The proposal comes as public agencies are wrestling with more stringent cleaning standards for facilities like bathrooms and common areas due to the coronavirus pandemic. Dealing with additional duties, or simply choosing to close areas that can't be cleaned to standard, has taxed agencies that are already operating with reduced staffs due to a lack of federal funding.
Although outdoor visitation seems to be on the upswing during the pandemic, the 2021 Forest Service budget proposes reduction in recreation spending, including elimination of the Recreation Research program, a $2.1 million drop in trail funds, and a $4.1 million decrease in recreation, heritage and wilderness funding. This despite the fact that it recorded "nearly 150 million annual visits for hunting, fishing, camping, hiking and other activities on the National Forests and Grasslands."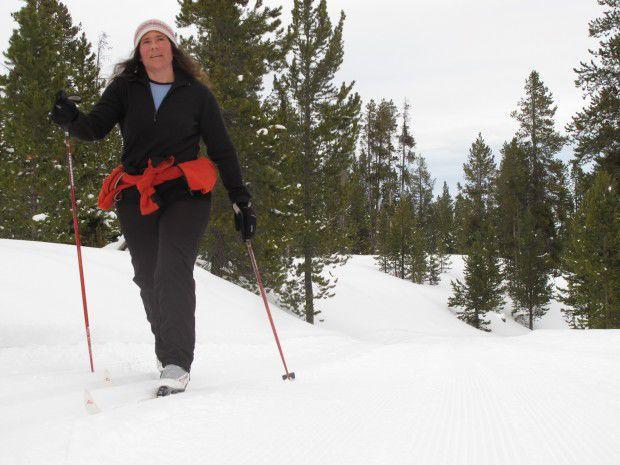 Instead, the agency is proposing to rely on reauthorization of the Federal Lands Recreation Enhancement Act which allows the Forest Service to levy fees at sites. In fiscal year 2017, the National Park Service collected 73% of the $390.7 million in receipts that came via FLREA, according to the Congressional Research Service. That figure was up 55% from the $252.3 million in FLREA fees collected in 2015. 
The popularity of outdoor recreation has seen a rejuvenation during the pandemic as people seek inexpensive, alternate ways to exercise as well as opportunities to be outdoors. The fee hikes are being proposed as unemployment has surged to historic levels and household incomes have been reduced by furloughs and layoffs due to the pandemic.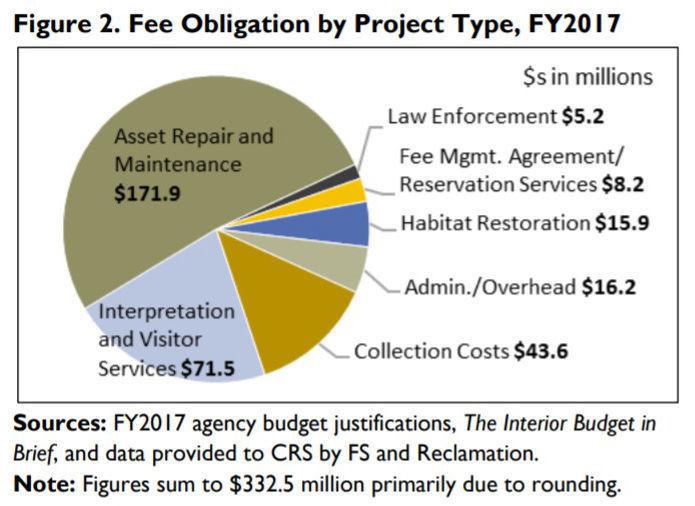 The new fees at Custer Gallatin National Forest sites would support the agency's "ability to continue to maintain and improve services to forest visitors at popular recreation sites, as well as develop fee tiers that are more consistent among sites with similar amenities, locations and capacity," according to the agency.
Not everyone sees it that way. The Western Slope No-Fee Coalition, based in Durango, Colorado, has long fought federal charges for access to public facilities and lands. The group sees FLREA and the ability of agencies to independently raise revenue as a slippery slope.
"By allowing local recreation managers to raise their own operating budgets, fee retention has fed fat bureaucracies in Washington, has diminished Congress's oversight of agency spending, and has almost eliminated the role of the public as the owners of public lands," the group said in an analysis of the program.
The Custer Gallatin retains 95% of the fees collected at the recreation sites proposed for hikes. "The forest has worked hard over the years to reinvest revenue into the maintenance, operations, improvement, and resource protection and these proposals, if implemented, will further support the long-term stewardship of the sites," the agency stated.
The coalition sees such fees differently, arguing that they have changed the focus of public land agencies from "resource management and public service to revenue generation. From viewing the visiting public as owners to treating them as customers. From being stewards of resources owned by all Americans to treating the lands they manage as agency property."
The fee program began, the coalition said, as a "way to supplement appropriated funding and allow the federal land management agencies to reduce or eliminate their backlogged maintenance. Instead, user fees have replaced appropriated funds in local operational budgets, while congressional appropriations are used for other purposes." 
Once public involvement is complete, the Custer Gallatin National Forest fee proposal and public comments will be presented to its Resource Advisory Committees. The final decision will be made by the regional forester.
Comments should be submitted by Aug. 23 online at: www.fs.usda.gov/goto/r1recfee or email comments to r1recfee@fs.fed.us. For more information, please contact Jane Ruchman at 406-587-6966. Hardcopy comments can also be mailed to: Custer Gallatin National Forest, Attn: Rec Fee Proposal, 10 East Babcock, P.O. Box 130, Bozeman, MT 59715.
Be the first to know
Get local news delivered to your inbox!