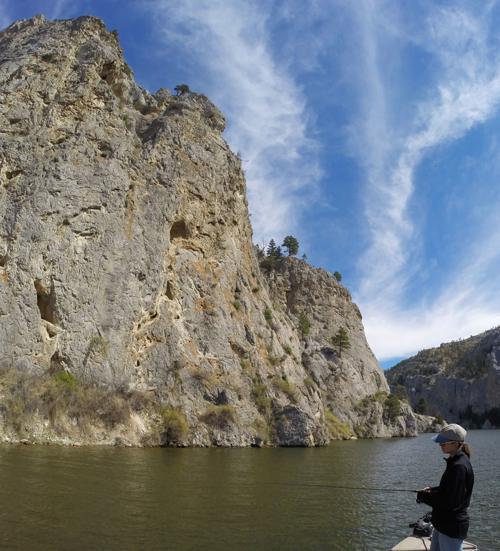 With perch and walleye populations falling at Holter Reservoir, Montana Fish, Wildlife & Parks is proposing to reduce angler limits for the two popular fish species.
The Montana Fish and Wildlife Commission will address the issue at its next meeting on Nov. 12 at FWP Headquarters in Helena. FWP is seeking a commission decision on the proposals as soon as December.
"Walleye abundance in Holter has been below management goals the past three years," according to the agency's website. Perch populations have been on a downward trend since reaching record highs in 2013.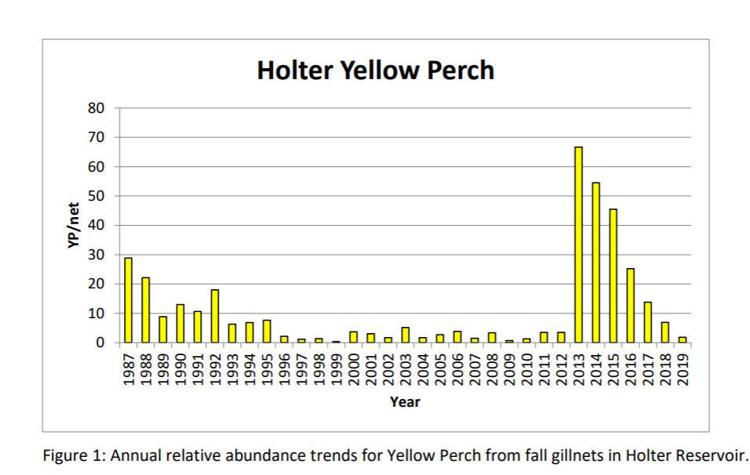 Given the drop, FWP is proposing to lower the yellow perch limit on Holter from 50 fish daily and no possession limit to 25 fish daily and in possession. An implementation date of Jan. 1 is being requested to insure the change is in place for the annual ice-fishing season.
"We've seen a declining abundance in the level of perch over the last five years," said Adam Strainer, fisheries biologist for FWP. "That was expected. Perch boom and bust naturally."
The fact that the perch boom came after the big water year of 2011 may not be coincidental, Strainer said. Flushing flows are good for the system, possibly resulting in more vegetation that provided rearing habitat for perch. What was amazing was that the perch numbers climbed so high, 10 times what they had been, Strainer added.
"We're seeing good size distribution for both perch and walleye, it's just the numbers are down significantly," he said.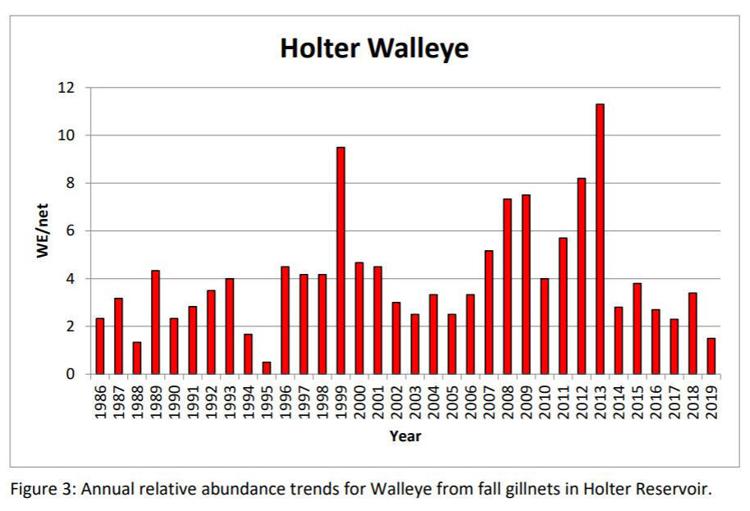 For walleye, the department is proposing to lower the limit from 10 fish daily, only one over 25 inches to five fish daily, only one over 25 inches. Possession would be twice the daily bag limit, according to FWP. Making the change by December would allow the new regs to be printed in the 2020 regulations booklet.
"Walleye numbers are near where they have been – between two and four per net in Holter," Strainer said. "We expect to see more stable numbers."
Fisheries management on Holter Reservoir is guided by the Upper Missouri River Reservoir Fisheries Management Plan 2010-2019. The plan's goal for yellow perch is to maintain a three-year average abundance of six perch per net. When the three-year average falls below 10 perch per net the plan recommends reducing the perch daily bag limit. Yellow perch abundance this year was 1.8 perch per net for a three-year average catch of 7.5 perch per net.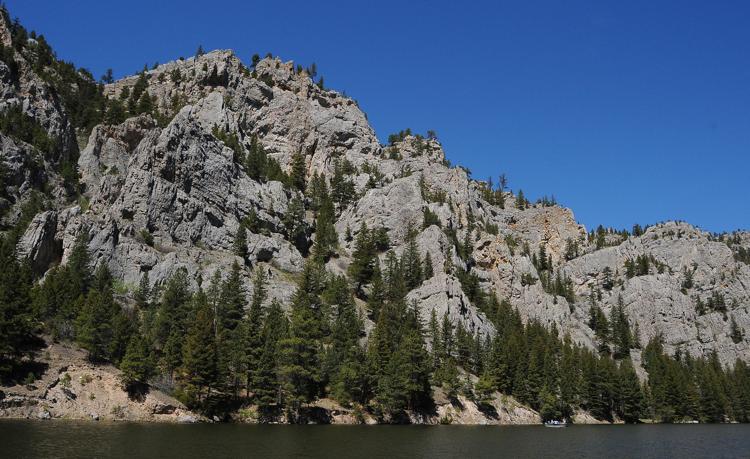 For walleye the Holter management plan is to maintain a three-year average abundance of four walleye per net. When the three-year average falls below two walleye per net, the plan warrants action. Abundance this fall was 1.5 walleye per net for a three-year average abundance of 2.4. Although relative abundance is above the trigger point, FWP believes that action is warranted. Walleye abundance since 2016 is 2.75 fish per net, which is below the management goal.
Strainer said the walleye change will be implemented to honor the fisheries plan being drafted right now.
Pressure on Holter Reservoir has increased since the perch population boomed, jumping from around 60,000 to 95,000, Strainer said. That compares to 135,000 for nearby Canyon Ferry Reservoir in 2009, a lake that is 10 times larger than Holter, he pointed out.
Also on the commission's agenda is an overview of the department's communication planning.
The meeting will be streamed live via video to all FWP regional offices, as well as streamed online at fwp.mt.gov. The meeting begins at 8:15 a.m. and will end at 1 p.m.
Be the first to know
Get local news delivered to your inbox!