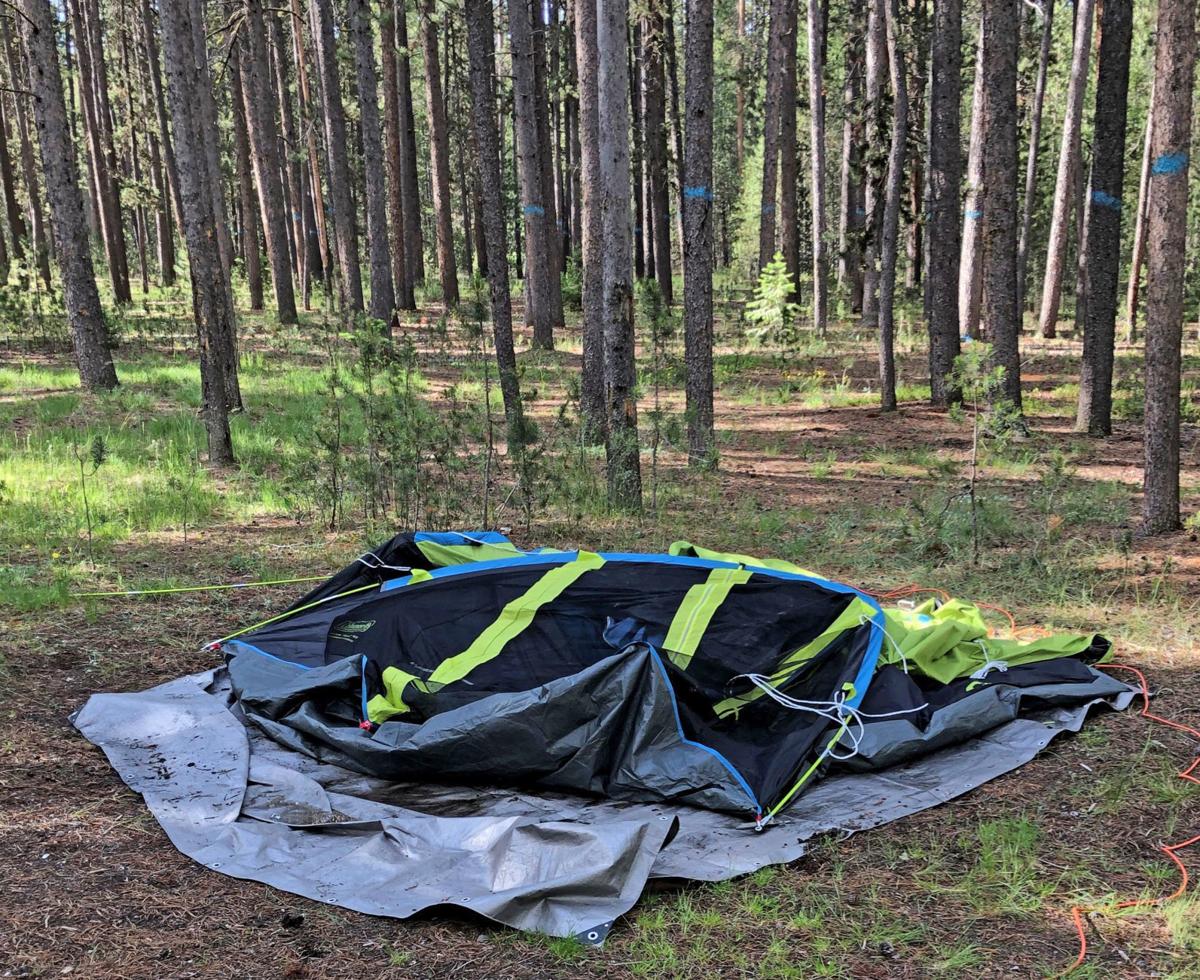 A grizzly bear that returned twice to Rainbow Point Campground, one time finding human food, has forced closure of the site.
"When a bear receives food and becomes a food conditioned bear it can be very dangerous," said Jason Brey, Hebgen Lake District ranger. "It is unfortunate that this bear appears to have associated people with a food reward and we are working with Montana Fish, Wildlife and Parks to trap the bear for public safety concerns."
Rainbow Point Campground is located about 11 miles north of West Yellowstone on the Grayling Arm of Hebgen Lake. The wooded campground is only about four miles from the western border of Yellowstone National Park.
After the first encounter, tent campers were told to sleep in their vehicles or to leave. The bear then came back on Thursday night, approached some vehicles, attempted to open a Dumpster and collapsed one unoccupied tent.
"Our priority last night was tent campers," Brey said, adding that the bear has "been fairly bold" with incidents "escalating over the last couple of days."
The concessionaires who operate the site were attempting to find other sites for the campers in the Hebgen Lake Ranger District during the busy Fourth of July holiday weekend. Rainbow Point has 86 campsites.
The incident serves as a reminder that five of the seven districts on the Custer Gallatin National Forest are within bear country, including the Hebgen Lake, Gardiner, Yellowstone, Bozeman and Beartooth districts. As a result, food is required to be stored out of the animals' reach from March 1 – Dec. 1 every year.
The forest's Food Storage Order requires that all unattended food, garbage and attractants be stored one of these ways:
• In hard-sided vehicles.
• In bear-resistant containers.
• Hung at least 10 feet above the ground, and 4 feet away from tree/pole, out of the reach of wildlife.
• Placed within a fenced area that meets the Interagency Grizzly Bear Committee regulations (www.igbconline.org) for approved bear resistant products, such as an electrified fence.
Be the first to know
Get local news delivered to your inbox!