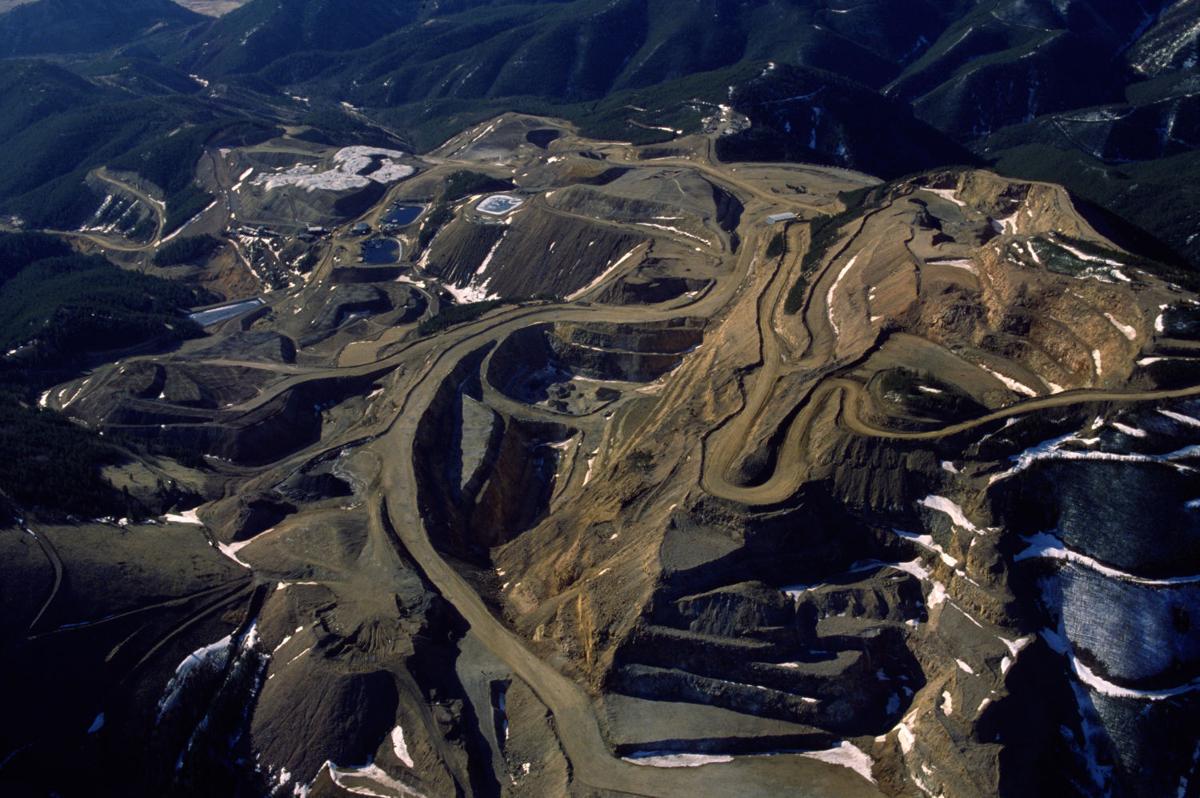 Less than a month after the Bureau of Land Management proposed a 20-year withdrawal of mining on its federal lands in the Little Rocky Mountains, a Bozeman-based company is seeking permission to remove rock on adjacent private lands for testing.
Blue Arc LLC has asked the Montana Department of Environmental Quality for consent to remove 1,000 tons of rock that would be shipped to Nevada for testing "to determine the quality for potential future mining activities," according to a DEQ press release.
"Montana has a lot of potential," said Luke Ployhar, owner of Blue Arc. "We want to see if it's theoretically possible."
Because the proposed project is on private land it would not be subject to BLM's mineral withdrawal, DEQ stated.
Reclaimed
Although the project area was previously mined, the land was reclaimed by the state of Montana and BLM. Consequently, Blue Arc "would have to ensure the proposed project does not jeopardize or hinder the existing water treatment, reclamation and monitoring activities of DEQ and BLM," according to the draft environmental assessment.
That's part of what has taken so long for Blue Arc to move ahead — going back and forth with DEQ over avoiding a liner that was installed as part of the reclamation, Ployhar said.
Public comment on the document is being taken through Nov. 30. To comment or view the draft EA, log on to http://deq.mt.gov/public/publiccomment. If the project meets DEQ's requirements, the agency must issue the exploration license. Therefore, the draft EA is not a decision document. Instead, it is a disclosure of the project's potential impacts.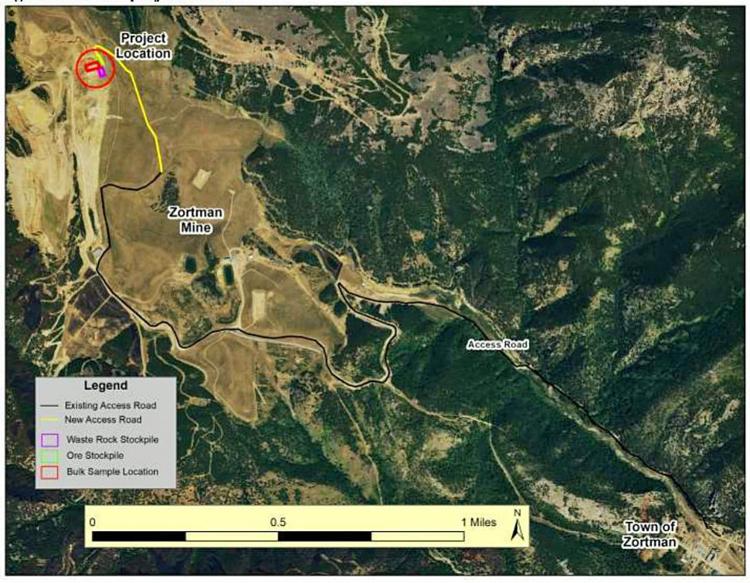 Past
Blue Arc would be mining on the same ground that Pegasus Gold Corp. mined from 1979 to 1996. Pegasus used cyanide heap leaching to extract small amounts of gold from large amounts of rock. After the company declared bankruptcy in 1998, the state was left with a $100 million cleanup bill and water pollution requiring three dams to capture runoff. The water is cleaned in onsite treatment plants.
Heavy metals, nitrates, selenium and cyanide leach from the old mine site. Water pollution in the area, which includes the small town of Zortman and the nearby Fort Belknap Reservation, may require treatment for 20 years or more.
Despite this the lure of gold is strong, especially when prices are high. As of this week gold was more than $1,800 an ounce, trending downward after peaking at more than $2,000 in August. Demand for gold jewelry has dropped during the COVID-19 pandemic, while investment in bars and coins has increased due to economic uncertainty.
New
Blue Arc is listed as the owner for almost 60 mining patents in the Little Rockies. A patent means the miner owns the land and minerals. During a four-month period the company is proposing to remove rock from "a previously mined and exposed rock surface … a mineralized vein on an exposed highwall from the Ruby Pit within the Zortman Mine Complex." In the process, less than a quarter of an acre would be disturbed for ore, but a mile of haul road would be built.
Should the ore assay be deemed worthy of full-scale mining, Blue Arc would be required to seek DEQ approval and an additional environmental review would be conducted. "DEQ would make a permitting decision based on the criteria set forth in the Metals Mine Reclamation Act," according to DEQ.
The project, although close to 17 groundwater monitoring wells and Ruby Creek, "would not be expected to impact surface or groundwater resources in the vicinity," DEQ said. "Stormwater controls would minimize impacts to surface water resources and the short duration and small footprint of the project would assist in the minimal impacts to water resources."
Who?
Ployhar grew up in a mining family in Lewistown and spent his summers working in the business at Virginia City and the Yogo mine. A 1995 Montana State University graduate, he owns Afterglow Studios, a motion design company based in Minneapolis.
In 2001 he bought the mining patents in the Little Rockies with the hope of someday working the claims. Four years ago he moved back to Bozeman and began putting his plans in motion.
"I've always wanted to keep pursuing mining," he said.
He sees great potential in using modern technology to mine underground, as opposed to the open pit mine Pegasus used.
"A lot of bad things happened 20 years ago," he said, but technology has solved a lot of the problems Pegasus created.
"That place has gotten a black eye because of Pegasus."
While some environmental groups may oppose mining in general, he said it doesn't make sense for the United States to rely on countries like China, which has no environmental regulations, to produce precious metals. What's more, having a mine in Montana provides local jobs and tax revenue, he said.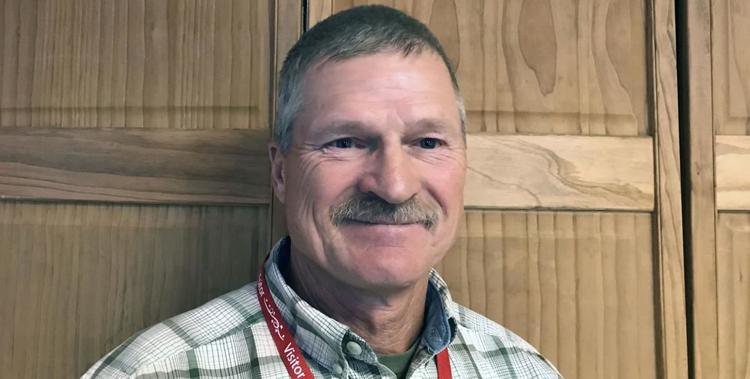 Miner
It was Owen Voigt who filed the paperwork with Montana DEQ to test the ore body at the old mine site in the Little Rocky Mountains. Voigt is vice president of RCL Mining Inc. and CEO of Legacy Mining, both based in Helena. Legacy reprocesses and reclaims historic mine waste in the West.
In a 2018 Montana Standard story, Voigt talked about recovering as little as .18 ounces of gold or less from a ton of ore. About 30 tons make up one semi-trailer truck load. Voigt and his partner were having the waste rock processed at Golden Sunlight Mine near Whitehall, the only place where cyanide processing was still allowed in the state. Since then, that processing facility has been shut down, which explains why the Zortman rock would be trucked all the way to Nevada for processing.
In 1998, a voter initiative banned cyanide processing in Montana, in part to prevent a new mine along the upper Blackfoot River. Voigt and his partner voiced their displeasure with the law because it makes it more expensive to truck ore long distances, specifically referring to rock being hauled from central Montana as an example.
Ployhar said they may have a way to work around the lack of a mill. A miner working an old patent in the Judith Mountains near Lewistown may require a mill. The other option is building a mobile mill. But it's all predicated on what the assay reveals about the ore grade in the Little Rockies.
"Those mountains traditionally have a lot of silver that can help bridge that gap" to make it economically feasible to mine, Ployhar said.
Be the first to know
Get local news delivered to your inbox!