The Bureau of Land Management is asking the public to weigh in with ideas and concerns about developing a managed nonmotorized trail system in the Scratchgravel Hills near Helena. 
This week, BLM initiated scoping, which is the initial stage of environmental planning and public comment. The project will develop a recreation area management plan (RAMP) to guide development in the area, chiefly an organized trail system, specific trail use zones -- such as hiking, biking or equestrian -- and improving signage.
Recreation in the Scratchgravels has been discussed for years and the area currently provides hiking, biking and horseback riding as well a place to play disc golf. After motorized use was prohibited in 2009, BLM constructed five major trailheads.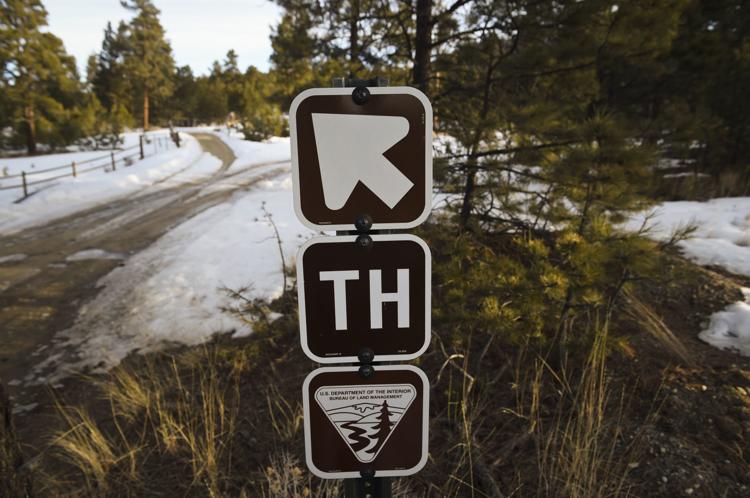 "So those get you up to the very edge, and from there we don't really have any organized or structured trail system," said Brad Colin, BLM outdoor recreation planner.
The existing trails are essentially old motorized routes that may lead to a mining claim or up a steep grade and are not designed for nonmotorized recreation, he said.
"With the existing routes, none were created in either a sustainable or fun manner," he said. "So this would be more of a single-track trail system, where we would come in and build what we call optimized trail systems."
A prospective project in the Scratchgravels falls under a couple of important BLM initiatives, including a 2014 national recreation strategy to connect with communities and a more recent emphasis from Interior Secretary Ryan Zinke for local community engagement," said Butte Field Manager Scott Haight.
"Developing a RAMP for the Scratchgravel Hills gives us the chance to improve day-use recreational activities there," he said. "We've heard members of the public tell us there's a need to improve existing nonmotorized trail opportunities, and we're taking that feedback to heart."
You have free articles remaining.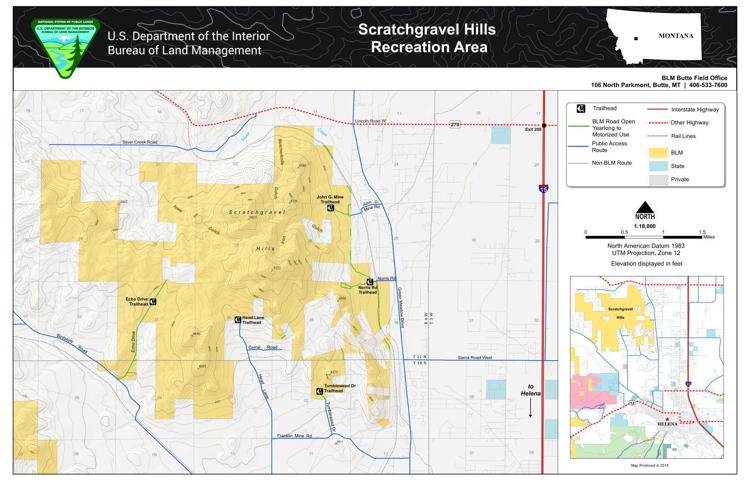 BLM has heard from a number of people and groups in the Helena area interested in seeing a trail system developed. Given agency funding limitations, Colin says future maintenance and construction will require significant community input and support.
Prickly Pear Land Trust Executive Director Mary Hollow echoed the ongoing community discussion around the Scratchgravels and said her organization will be supportive and very active through BLM's planning process. The land trust hired a contractor to meet with people in the area and look at existing recreational uses and what types of concerns may arise.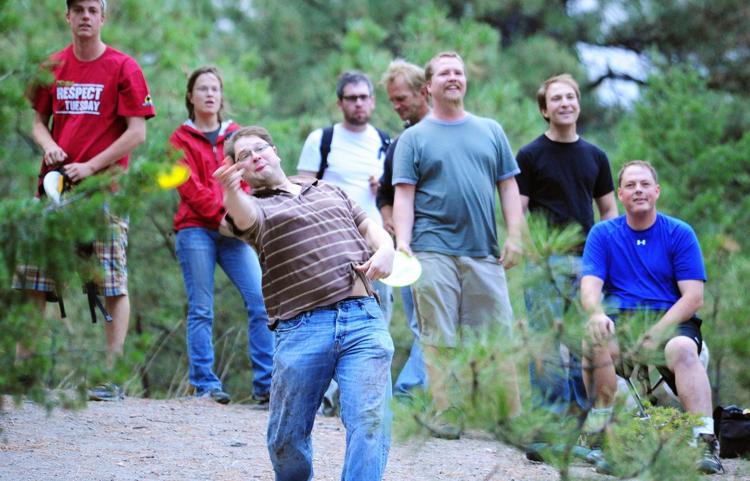 "It would be a huge undertaking, but it could be a really great evolution for the community from an area that isn't managed to one that is," she said. "It's a huge area for hikers, some mountain biking and horseback riding, and most years it's the last to get snow and the first to dry off."
At about 5,800 acres, the Scratchgravels could complement the South Hills trail system and spread out trail use in the greater Helena area, Hollow said.
"We commend the BLM and we're excited BLM is making these commitments of time and effort," she said.
Construction would almost certainly be phased and take several years, Colin said, with next summer the very earliest start of construction. The comment period goes through May 1, at which time the agency may begin developing a formal proposal with alternatives.