A six-person chairlift seems pretty huge, but Big Sky Resort announced this week that it will install the first eight-seat, high-speed chairlift in North America this summer.
The Doppelmayr D-line eight-seat chairlift is ergonomically designed, extra wide and boasts heated seats and blue drop-down bubbles to shield passengers from wind, the resort announced in a press release. It will replace the high-speed quad Ramcharger lift on Andesite Mountain.
The lower terminal of the eight-seater will be positioned 50 feet uphill from where the current lower terminal sits, creating additional space in the base area.
The Shedhorn double chair will also be upgraded to a high-speed quad that will shorten that 10 minute ride to about three minutes. Additionally, the chairs will be more wind-resistant, increasing the number of days the lift will be operational on the South Face of Lone Mountain.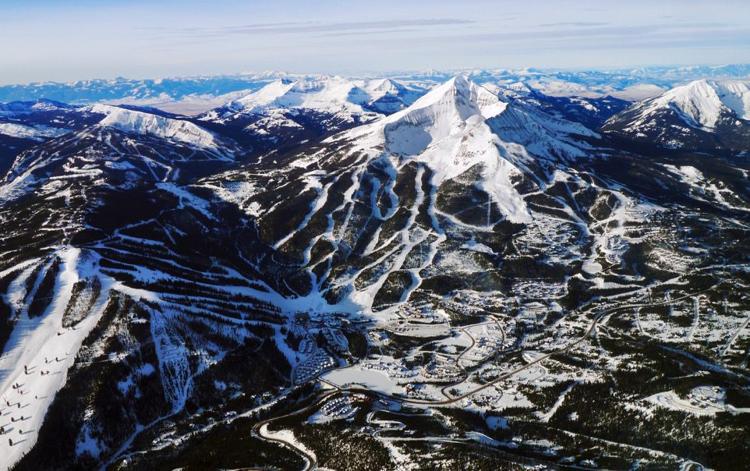 The next significant improvements will focus on transforming the upper level of the Mountain Mall, creating a ski lodge food hall and event venue large enough to service more than 700 guests. Indoor fireplaces and an elevator will be added. New coffee, wine and beer bars are planned. Lunch capacity will grow by roughly 350 additional seats. Skiers and riders can expect new food options such as stone-fired pizza, sushi, ramen and crepe stations.
An expanded, elevated deck overlooking Lone Peak and the Village's Southwest Plaza will also be added.
The transformed space will double as a ballroom for meetings and conventions, as well as for public events and concerts.
The improvements are the latest work outlined in the Big Sky 2025 vision, first announced in 2016 with the installation of Powder Seeker, a high-speed, six-seat chairlift with heated seats and bubble covers. Also in 2016, the Challenger Chairlift was replaced with a triple fixed-grip with a conveyor load, shortening ride time by 25 percent. For more information on the next steps of the 2025 vision, visit bigsky2025.com.