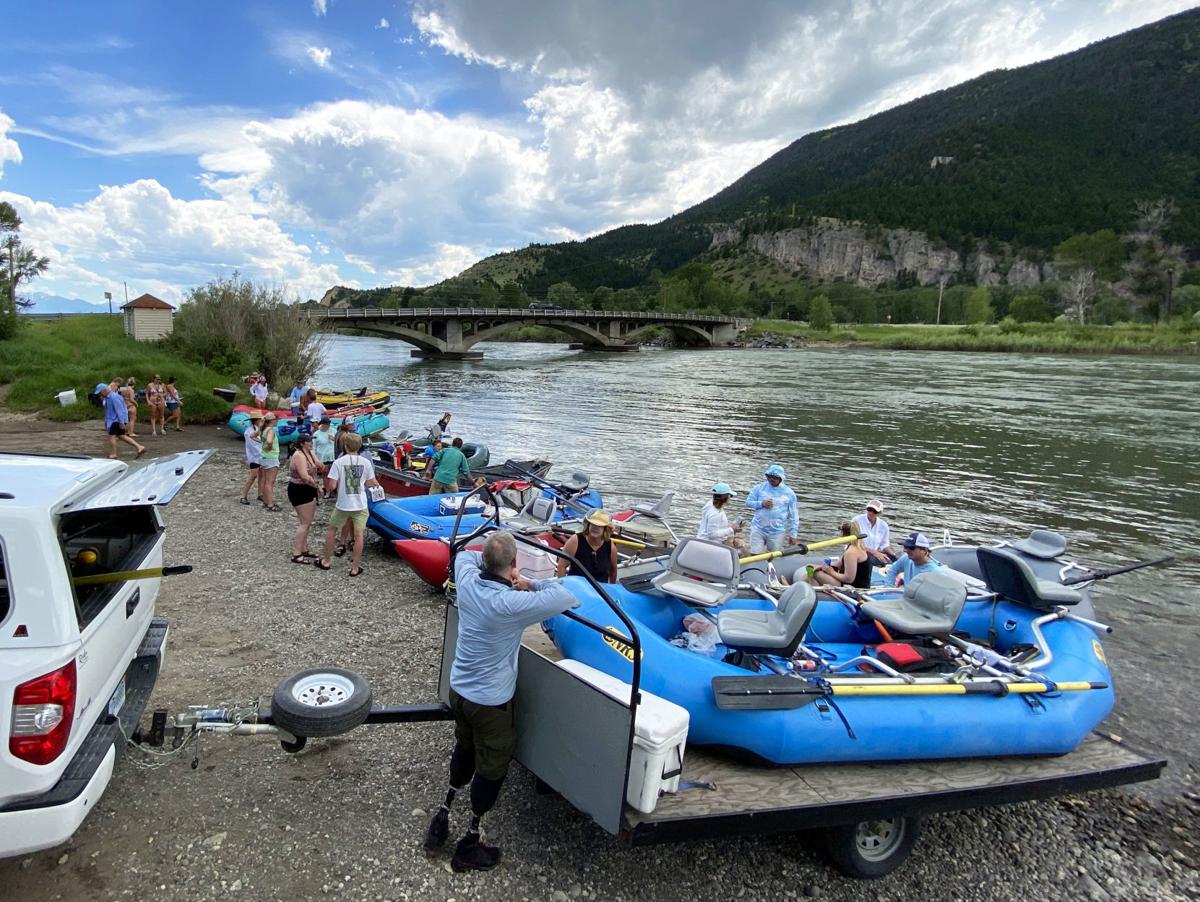 If you were recreating on a river or lake over the Fourth of July weekend you may have encountered a lot of other folks.
It only makes sense to remember to be courteous at boat launches and takeouts as we all crowd together. So here are a few reminders from Montana Fish, Wildlife & Parks about boating etiquette. 
Be ready to float before you get on the ramp.
Organize gear and load boats before approaching the ramp.
Inflate and rig rafts away from the ramp.
Be aware of the space available at the launch area and use only what you need.
Rig and unrig fishing rods away from the ramp.
Once in the water, clear the launch area as soon as possible.
Profanity and obnoxious behavior is inappropriate and offensive.
Boating under the influence of alcohol or drugs is dangerous — be responsible when drinking alcohol on and around the river.
Be discrete when changing clothing.
Keep dogs under control and on a leash.
Be friendly and communicate when encountering others on the river.
Give anglers wide berth to avoid floating through the area they are fishing.
If it is impossible to avoid floating through the area someone is fishing, politely explain your situation and apologize for the intrusion.
Don't monopolize a fishing hole. Fish for awhile and move on.
Nonmotorized watercraft usually have the right-of-way over powerboats.
Nonmotorized watercraft should yield the deeper channel to powerboats, which require a deeper channel to navigate safely.
Powerboats should use no-wake speeds when passing non-motorized watercraft and wade anglers.
Paddlers "surfing" on a wave should yield to "through boaters."
Don't leave your trash — Pack it in-Pack it out.
Use existing restrooms or pack out human waste and toilet paper with a portable toilet.
Avoid using the streambed as a pathway and instead — walk along the shoreline within the high water mark.
Be the first to know
Get local news delivered to your inbox!