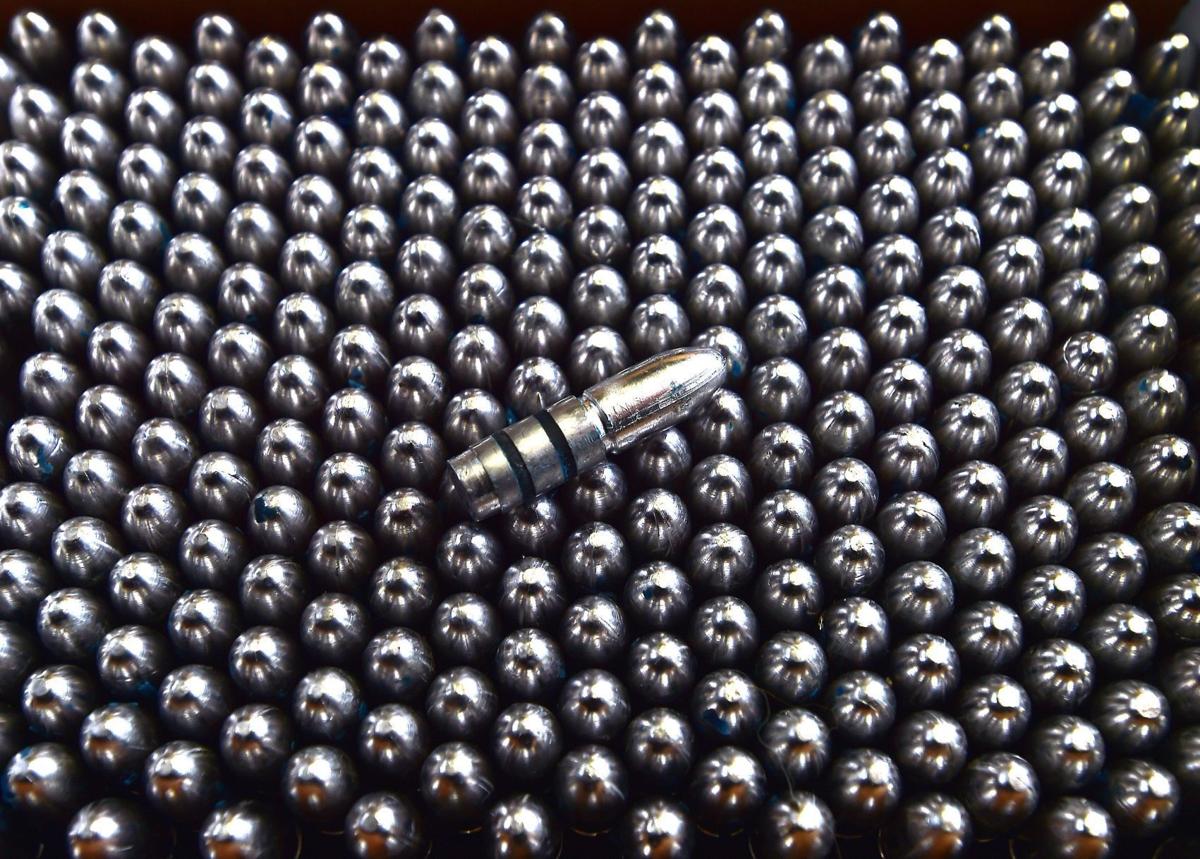 Steve Davis operates Hammer Bullets from his Lakeside home in Northwest Montana. A CNC machine crowds half of his two-car garage. Plastic bins filled with copper shavings occupy the space against the back wall, and copper rods of assorted diameters are stacked on shelves nearby.
The CNC machine feeds a two-foot-long rod into its cutting chamber. The cutting tool removes material as a drill inserts itself into the face of the bullet creating a deep hollowpoint.
Soon, the patented ribs begin to take form just below the waist of the bullet, where it will be seated into a casing after it's delivered to a customer. 
Davis pulls out the plastic box and wipes cutting lubricant from the machined copper with a terrycloth.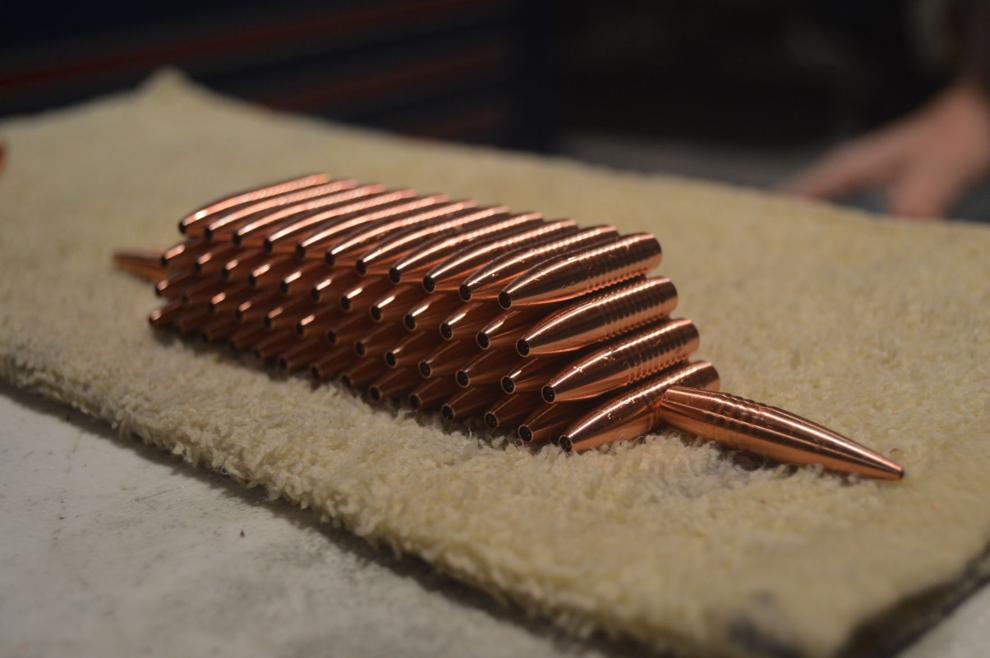 "See?" he says, holding the bullet between the jaws of a digital micrometer. "That's what I want. 0.3085 (of an inch.) That's the perfect bullet."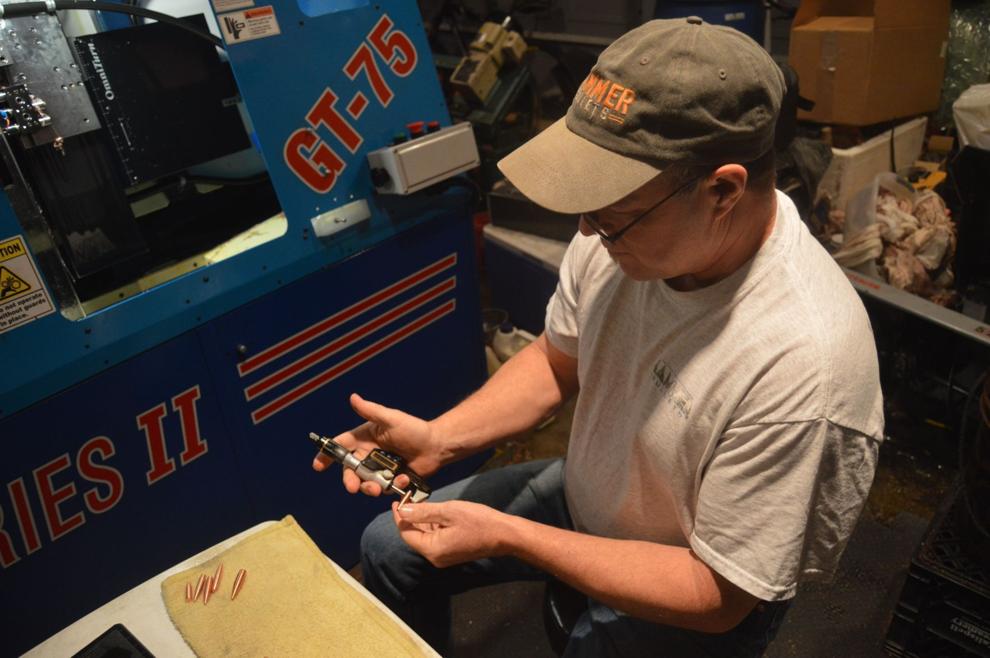 Since the invention of the firearm, hunters and shooters have searched for the proverbial silver bullet. Some modern bullets more closely resemble intercontinental ballistic missiles with tiny plastic warheads. In Montana, bullet manufacturers use copper and lead, targeting markets shaped by politics, technology and tradition.
The process to machine copper bullets is slow compared to other methods of bullet production. The CNC machine-cuts just three bullets per minute. But it is precise. Each bullet's diameter falls between a variance of only two-thousandths of an inch.
Davis and his business partner, Brian Holtmeyer, started Hammer Bullets after turning to copper bullets in their own long-range shooting. While much of the conversation surrounding copper focuses on the metal's non-toxicity, it's the ballistic characteristics and effects on game animals that attracted Davis and Holtmeyer.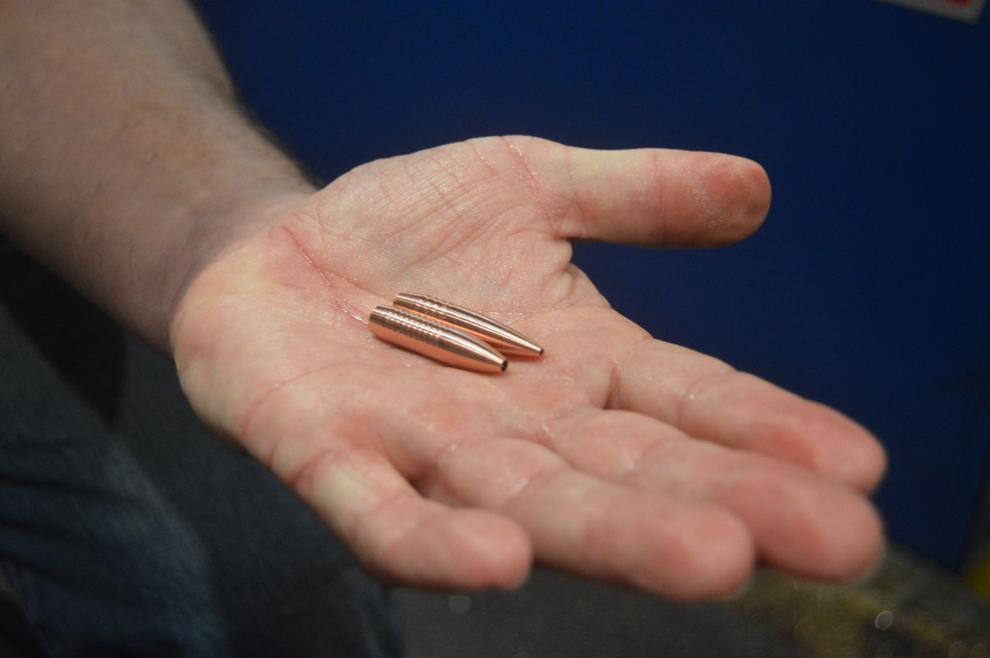 Davis says lead-core bullets designed to expand rapidly cause too much meat damage. Hammer Bullets are designed with hollow points that upon impact lose "petals" of copper surrounding the empty space drilled into the bullet. The bullet will travel through the animal with a flat surface not much larger than the bullet's original diameter.
In ideal conditions the bullet exits the animal leaving a wound channel that will not close. Davis says this scenario provides a rapid death with less destruction of meat.
The theory is backed with recent research by Minnesota's Department of Natural Resources. The agency tested projectiles including lead-core bullets, copper bullets and muzzleloader slugs.
In the test, lead-core bullets designed for rapid expansion split into as many as 86 fragments. Lead was discovered in carcasses as far as 18 inches from the exit wound. Copper bullets showed little fragmentation, with pieces found within an inch of the exit wound.
Although Davis wasn't initially drawn to copper because of its non-toxicity, that property has aided his sales.
California requires all hunters to use lead-free ammunition. The state law passed in 2013 with the intention of protecting California condors and other raptors who might feed on carcasses or gut piles contaminated by lead bullets. Davis says a large number of his sales come from California but he has customers all over the United States.
Copper bullets have several advantages, but they aren't the silver bullet. Copper is a harder metal than lead. When a lead bullet is pushed through a rifle barrel, the projectile bulges slightly, providing a seal that allows for the buildup of pressure that creates acceleration. Hammer's bullets are machined slightly larger than a barrel's caliber to prevent too much gas from escaping around the bullet. But, too much pressure can also cause problems.
"The million-dollar question with a copper bullet has always been how to seal the barrel and control pressure," Davis says.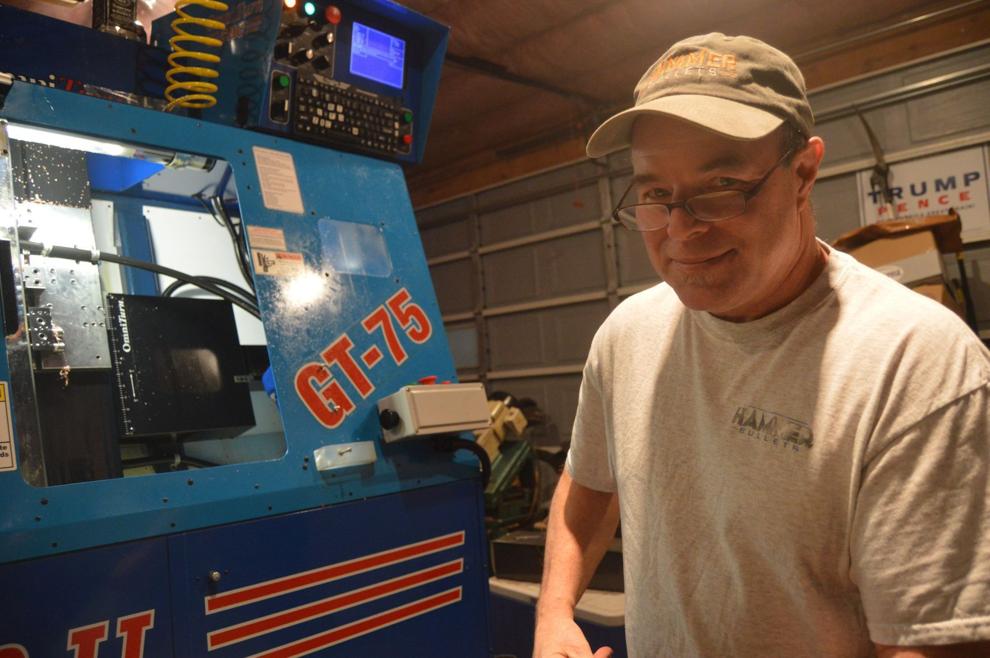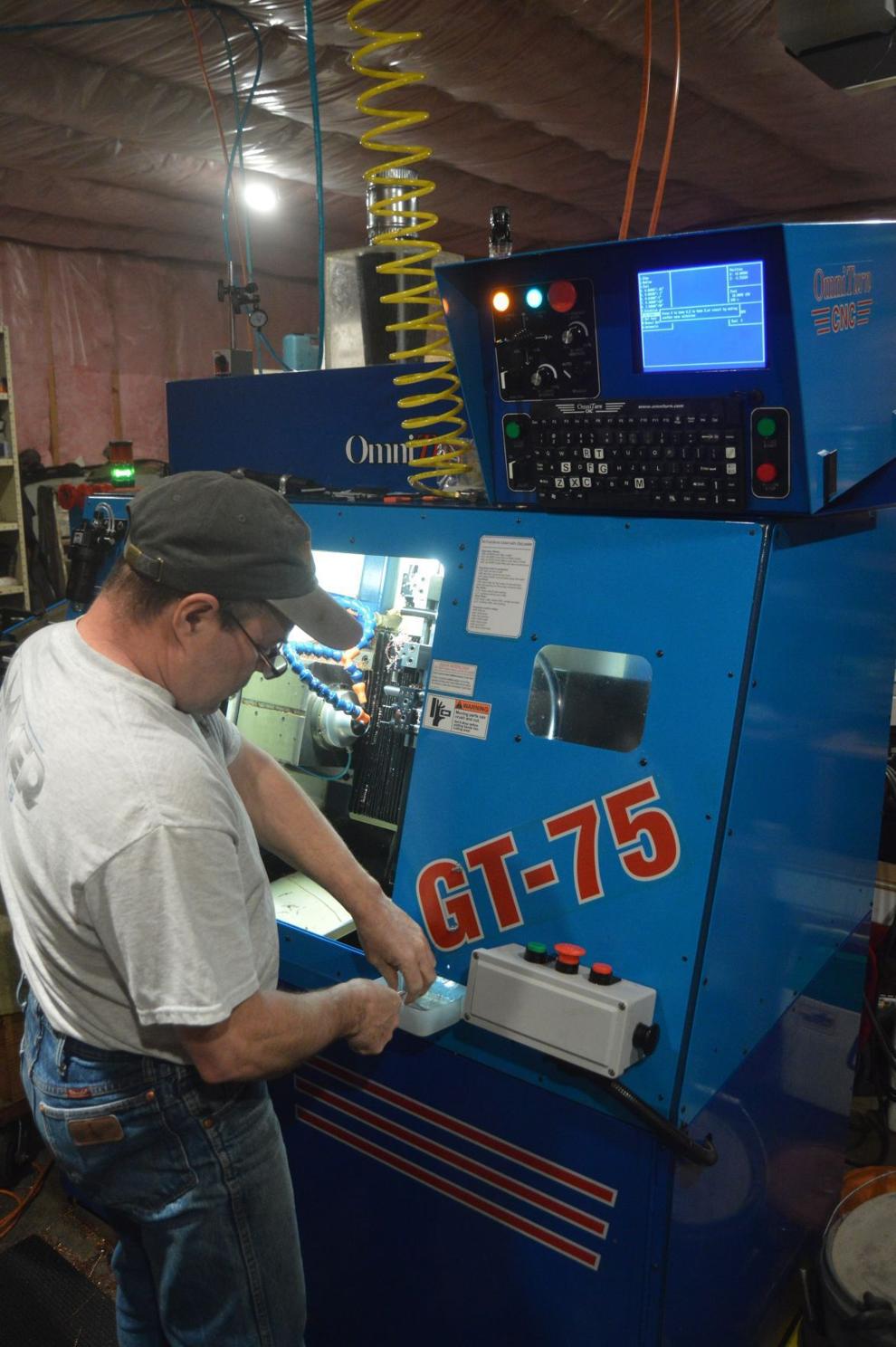 That's why every Hammer bullet is sized with a micrometer to ensure its specifications within one ten-thousandths of an inch.
The machining process takes more time than the manufacturing processes for lead-core or cast lead bullets, and copper alloys aren't cheap to begin with. Hammer Bullets cost about $1 each and still need to be loaded into a cartridge. By comparison, an average box of factory hunting ammunition in a common caliber may be purchased for about half the money.
Bozeman-based Montana Cast Bullets deals exclusively in lead-cast bullets. Owner Ron Matney started casting his own bullets when he was 13 years old and acquired a Ruger Blackhawk chambered in .357 magnum. Four decades later he purchased the bullet casting business in 1998.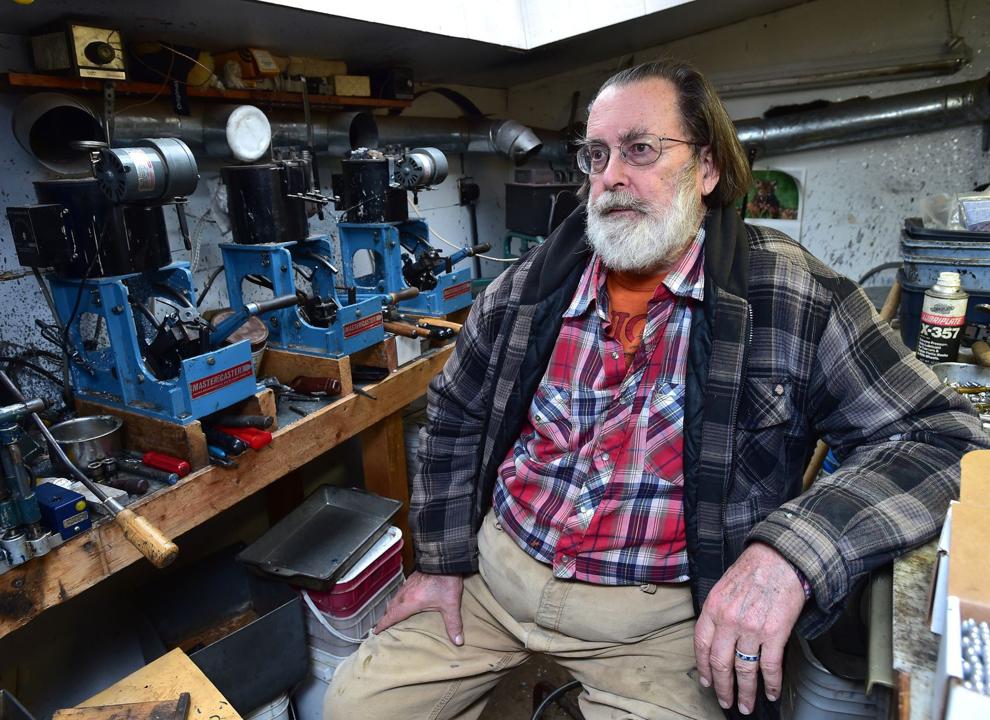 Matney says cast lead bullets' biggest strength is low cost. Not including brass cases, ammunition with lead bullets can be loaded for less than 10 cents per round. He sells 100 .45-caliber pistol bullets for $16. Commercial jacketed lead bullets sell for three to five times as much.
Casting bullets is old-world craftsmanship compared to the computer driven machining used to make Hammer Bullets. Matney started the process by melting a nine-pound lead ingot in an electric pot. When the lead is ready he raises a lever on the casting machine and fills a selected mold. As he lowers the lever the mold comes with it and he pauses under a fan for a short time so the metal can cool.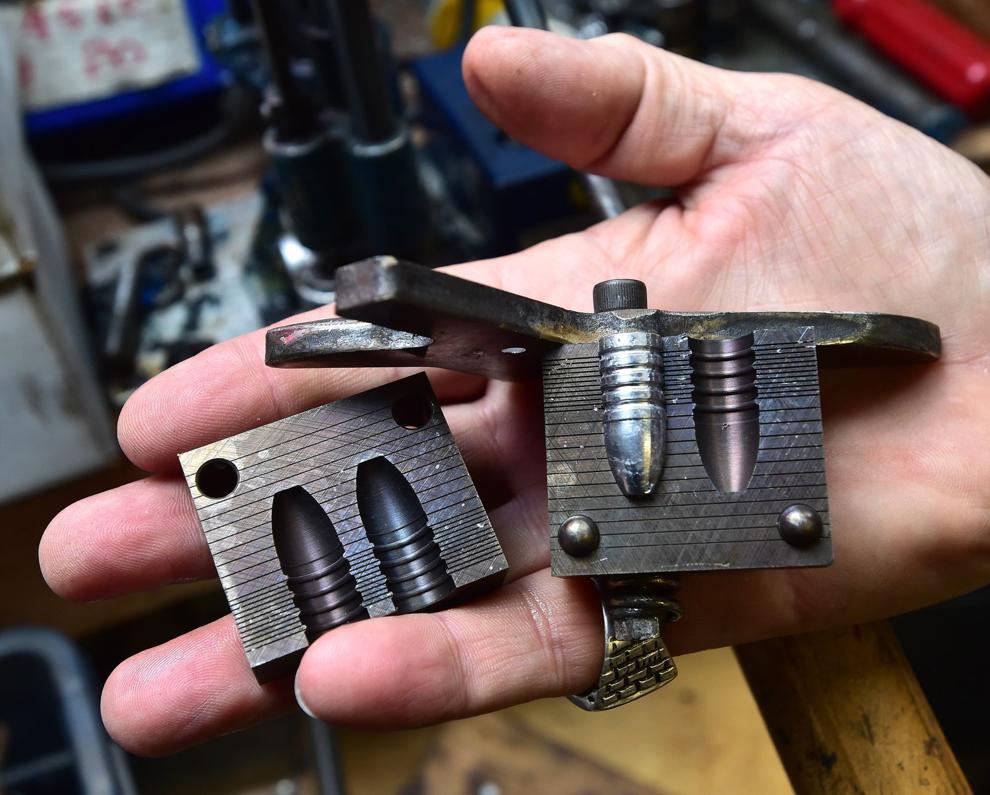 When the button of lead on top of the mold, known as "spru," no longer appears like shiny liquid, the excess metal is nipped off and the bullet is dropped. The process is then repeated. Matney has four casting machines, one of which can pump out up to 4,500 bullets per hour. The other three are capable of up to 500 bullets per hour.
The cast bullets are then run through an automated "lubrisizer" that both sizes the bullet and lubricates it to prevent depositing lead inside the barrel of the firearm.
Matney's customers purchase their bullets from him for a variety of reasons. Cost is a big one but some are looking for an unusually sized bullet or have an oddball application. Others want a hard cast bullet for personal defense against bears.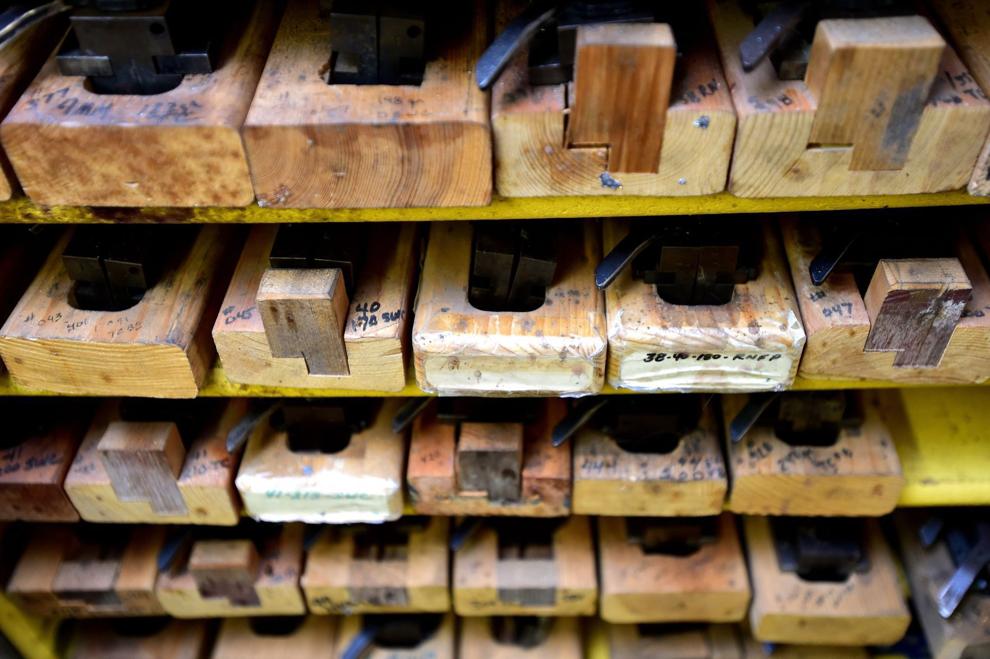 Matney says hard cast lead bullets are well suited for that application because they provide both deep penetration and expansion. For example, in a bear defense scenario it's best for a bullet to expel all its energy into the target while traveling through as much tissue as possible.
Matney designed many of the bullets he molds, including his .44 Hunter. He also hunts with them himself and engineers them to suit their intended purpose.
"The idea with the flat nose is it does a tremendous amount of tissue damage. It's like getting hit by the end of a pole," he said.
Montana Cast Bullets produces about 50,000 bullets per year anywhere from .22 to .56 caliber and sells them across the country. Many are used for hunting but they're also purchased by target shooters. Even with the lead ammunition ban in California, Matney still occasionally fills orders to that state. Most of those are pistol shooters who intend to use the bullets at a shooting range.
"I don't really want it to be really hot and heavy. I'm 74 and I don't want to work that hard," Matney said with a smile.