The frenzy of Cyber Monday is just ahead. Here's how you can avoid scams, stick to a budget and just generally come out on top.
7 huge holiday shopping mistakes to avoid this Cyber Monday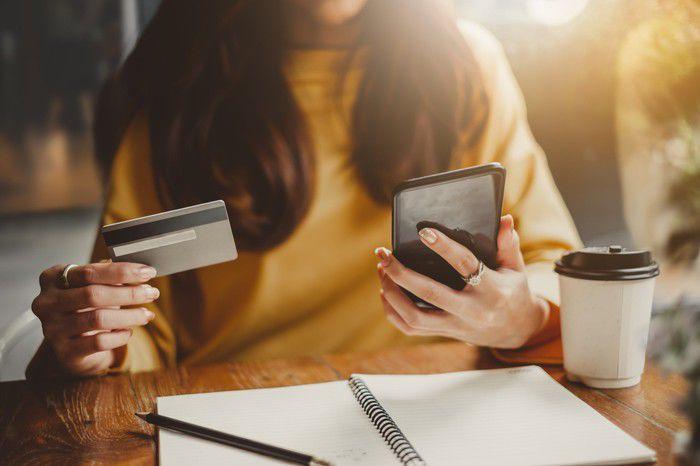 Start your engines, shoppers, because the frenzy of Cyber Monday is just ahead.
In 2018, Cyber Monday sales exceeded $7.9 billion, making it the biggest online shopping day of all time in the U.S. Consumers snapped up game consoles, LG TVs, drones, laptops, toys, and Amazon Echo devices in record numbers.
Market research group eMarketer predicts Cyber Monday sales will break records again in 2019 — potentially topping $10 billion. To get your piece of the action, you could set your alarm and have your phone ready to score some early morning deals. But that quick jump off the starting line may not help you avoid the potholes ahead.
Make the most of Cyber Monday 2019 by steering clear of these seven huge holiday shopping mistakes.
1. Shopping without a list
This is never a good idea, but it's especially problematic on Cyber Monday. You'll be inundated with emails, web ads, and social media posts about the amazing discounts of the day. Online retailers will throw their most aggressive messaging at you — hoping you'll be swayed by extreme discounts and "can't miss" deals. All that enthusiasm makes it very easy to make unnecessary purchases.
Create a list of items you need or people who'll get gifts from you. Set a budget. Every time you tap "Place Order," check off the corresponding items or people from your list.
2. Not researching pre-sale prices
It's a Cyber Monday blowout! Everything is 75% off! Really, though? You can't trust a percentage-off claim unless you know roughly what that item normally costs. Research nonsale prices for the specific items on your list ahead of time. For items you run across as potential gift ideas, do a quick internet search to compare prices.
3. Ignoring your time zone
Pay attention to the hours of the sale, including the time zone. If you're on the West Coast and the Cyber Monday sale ends at midnight EST, you only have until 9 p.m. in your time zone to access those deals.
4. Not checking return policies
Even if you make a list and do the pricing research, you still may end up with something you'd like to return. Cyber Monday return policies might be the same as the retailer's year-round policy — but then again, they might not. Double-check return policies before you buy unless you're prepared to offload those unwanted purchases on eBay.
5. Paying for shipping
Cyber Monday has its competition, namely Black Friday, Small Business Saturday, Shop for Good Sunday, and Giving Tuesday. Oh, and there are also the sales that'll pop up in the second half of December. All of that means you shouldn't have to pay for shipping. This shopping day is about bolstering sales for online retailers, and they do that best by offering free shipping in addition to discounts. If one online store doesn't offer it, look to another.
6. Not getting cash back
Since you're spending more, you should save more, too. Make this happen by using a cash-back credit card for your Cyber Monday shopping. The best credit cards will have no annual fee and will pay you 1% to 2% back on your purchases. It's basically free money if you pay off the balance right away.
You can earn even more by using the Rakuten Cash Back Button, a browser extension. Rakuten, formerly Ebates, earns a commission for referring shoppers to certain retailers. In turn, Rakuten gives you a piece of that commission as cash back. Install the browser extension and you'll get notified when you're shopping a site that offers a Rakuten rebate. The extension also tells you if another site in Rakuten's network has the same product for a lower price. You can also search Rakuten's website for stores, coupons, and even specific products.
7. Getting duped by scammers
It's one thing to pay too much for a game console, but it's quite another to have your identity stolen. Sadly, Cyber Monday is a great opportunity for scammers. When you're on the hunt for the best deals, scammers know how to get your attention. Click on the wrong link, and you could download malicious software without even knowing it. Once that software is on your device, the bad guys can start collecting your personal information and passwords.
Be wary of emails and social media posts promoting unbelievable deals on well-known products. Deals like an iPad for $50 or a $100 Target gift card for $10 sound too good to be true because they are. Don't click on pop-up ads. And always use a credit card for your online shopping — it offers more protection than a debit card.
Shop with purpose to save
Head too fast into Cyber Monday and you could just crash and burn. But take a more methodical approach and you'll increase your chances of saving money and your sanity, too.
—newsfeedback@fool.com (Catherine Brock)
5 questions to ask before you buy on Cyber Monday
Cyber Monday is almost here, with this year's shopping event coming Dec. 2. Naturally, you're concerned about finding the best deals on the things you want, but that's not all you should be paying attention to. You also have to think about security, your budget, and what you'll do if you don't like your purchases. Before you submit your order, take a breath and ask yourself the following questions:
1. Is this website safe?
You shouldn't have to worry about security if you're shopping on well-established websites you've used before. But if you found an awesome deal on an obscure website, you should be careful before you hand over your credit card information. If it's a scam, you could be putting yourself at risk of identity theft, and that could create headaches later.
2. What am I here for?
You'll save yourself time and reduce your risk of missing out on the things you want by going into Cyber Monday with a plan of attack. Make a list of the products you want and the stores you plan to shop at. Start with the most important items first. Stores only have a limited supply of goods, and if you delay too long, what you want might be sold out.
Some stores publish information on Cyber Monday deals before the day arrives, so you might be able to start crafting your shopping plan in advance. If you're helping out friends or relatives with their own holiday shopping needs, don't forget to prioritize their gifts, too.
3. Is this available cheaper elsewhere?
Some items are available on multiple sites, and retailers can charge slightly different prices for the same thing. If stores announce their Cyber Monday sales in advance, you might be able to figure out which one offers the best price. Check their social media pages or sign up for their email lists to see what they're offering. If you can't find any information on a store's sales in advance, you'll have to do some calculations before you check out. Don't forget to pay attention to shipping costs if the store doesn't offer free shipping.
It's easiest to compare prices from two online stores, but don't overlook brick-and-mortar stores. Some still offer great sales through Cyber Monday, and they might actually have the better deal if the online store you're considering charges you for shipping.
4. Is this within my budget?
Don't get so caught up in the frenzy of limited-time offers that you overlook your budget. Charge too much to your credit card and you could rack up debt that haunts you for months afterward. No shopping deal is worth that.
Decide how much you plan to spend on each person on your list and stick to that budget. Don't forget about taxes and shipping when calculating the full cost of an item. Try to avoid buying things for yourself or assign yourself a spending limit, just as you would for anyone else on your list. If you find an item you want that's beyond your budget, see if you can find it cheaper elsewhere. You could also suggest it to others who are looking for gift ideas for you.
5. What are the return and exchange policies?
When shopping online, there's always the risk that you won't like something you bought. Usually, this isn't a problem because you can return it or exchange it. But some stores have different return and exchange policies for items on sale, and some may not allow returns or exchanges at all.
Check the company's return policy before you buy. It should be listed on its website, but if you can't find it, contact the company directly. Weigh its return or exchange policy against the cost when deciding which store offers the best deal. If a company charges a slightly higher price but allows returns, it might still be a better choice than a company with a lower price that doesn't allow returns or exchanges.
Have fun on Cyber Monday, but don't forget the five questions listed above. You might be able to do some of this research in advance to save yourself time. Then, you can just focus on the deals when the day arrives.
—newsfeedback@fool.com (Kailey Hagen)
Here's what consumers anticipate spending between Thanksgiving and Cyber Monday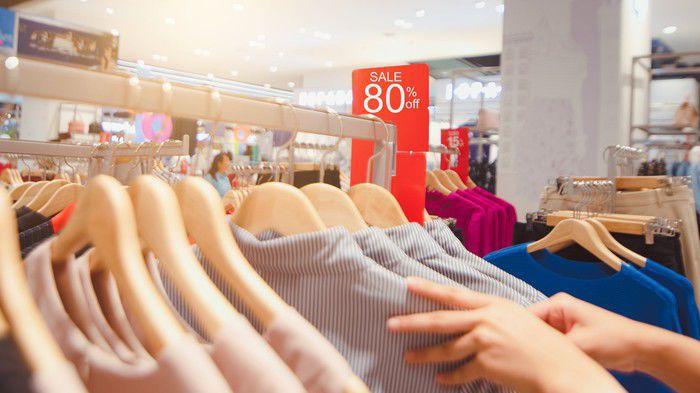 Though the holiday season spans many weeks, it's often the case that consumers do the bulk of their shopping from Thanksgiving through Cyber Monday. And Deloitte's 2019 pre-Thanksgiving pulse survey reveals that this year is no exception, as 79% of respondents say they plan to do their holiday shopping over the Thanksgiving period.
The amount they're planning to spend, however, may surprise you. The average household will plunk down a substantial $415 during the Thanksgiving shopping period, though that number is a bit higher among millennials and Gen Xers — $446 and $452, respectively.
Don't rush your shopping
The reason Black Friday and Cyber Monday can be detrimental to shoppers boils down to perception. We're wired to think we'll get a great deal on those days, and so we often convince ourselves to spend money before taking the time to research the items we're buying and see if a lower price exists. The result? Disappointment, and a blow to your finances.
Imagine you're on a limited budget this holiday season, and you have a few items on your gift list you're hoping to snag at the lowest price possible. You might assume you're getting the best deal on Black Friday or Cyber Monday when, in reality, those same items could be further discounted prior to or following those high-profile shopping days.
Also, there's a lot of pressure to buy things on Black Friday or Cyber Monday. But if you wait a few more weeks to shop, you may find that you either get a better deal, or come to your senses and realize you shouldn't be stretching your budget to buy items you can't comfortably afford (especially when those items are discretionary, and you don't actually need them).
Of course, this isn't to say that there are never deals to be had between Thanksgiving and Cyber Monday. But if you're going to shop during that time, do a little research beforehand so you know whether you're getting a good deal or not. And also, set an actual budget so you're aware of what you can afford to spend. Maybe that number is $415 — or maybe it's a lot less. And if you're in the latter boat, the last thing you want to do is rack up a ton of credit card debt in an effort to snag deals that may not even be much to write home about.
Finally, remember that Thanksgiving is traditionally a time to reflect on the things you have going for you in life and spend time with family — not shop. If you're going to cut your meal short to hit the stores, make sure you're doing so for the right reasons — and don't be surprised if no one saves you a piece of pie.
—newsfeedback@fool.com (Maurie Backman)