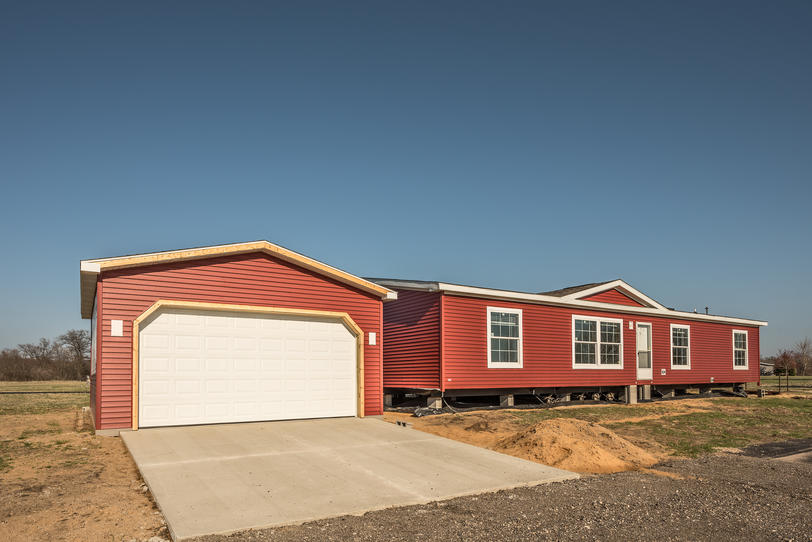 Photo Credit: Sue Smith / Alamy Stock Photo
Owning a home has long been considered an essential part of achieving the American dream. But with skyrocketing housing costs and stiffer borrowing requirements following the Great Recession, many have struggled to make that dream their own reality. In the midst of America's ever-present housing crisis, a once-familiar, low-cost alternative to traditional site-built homes is re-emerging—the manufactured home.
Demand for manufactured housing plummeted in the early 2000s as subprime loans made traditional home-buying more accessible. But since bottoming out in 2009 after a long period of weak demand, shipments of new manufactured homes have been increasing, according to data from the U.S. Census Bureau.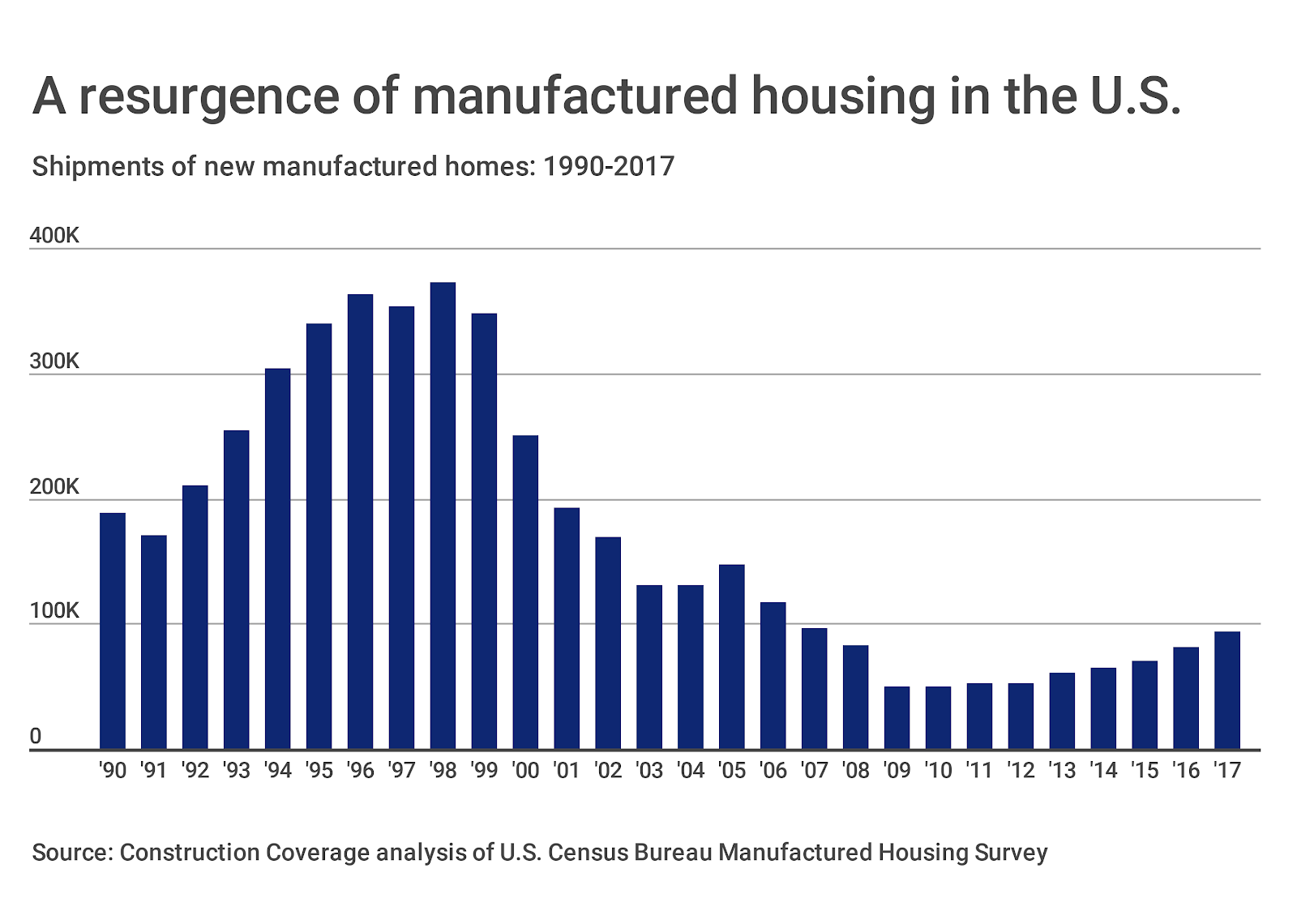 You have free articles remaining.
You're out of free articles
Sign in or create a FREE account to keep reading.
Nationwide, new manufactured homes still represents just 10 percent of all new single-family home starts, a number that has held relatively steady since 2009. But in certain areas, that allocation is shifting in favor of factory-built options.
In the past, manufactured housing was largely considered out of necessity—as a more affordable alternative to site-built homes. But today, the industry is working hard to shed that stigma by providing compelling high-end offerings. According to the Manufactured Housing Institute, most of the cost savings are the result of efficiencies in the factory-building process and economies of scale, not from the use of lower-quality materials. Additionally, technology advances in the factory have allowed manufactured home builders to provide buyers with a wide-range of styles and customizations to fit their needs.
Despite these improvements, the average price per square foot for a new manufactured home is still less than half of what traditional single-family site-built homes sell for. According to the U.S. Census Bureau, the price per square foot (excluding land) of a new manufactured home in 2017 was $50.42, compared to $111.05 for a traditional home. That amounts to around $48,000 for a single and $93,000 for a double-wide factory-built home.
To see where manufactured housing is on the rise, researchers at Construction Coverage, a review site for financial products and software in the construction industry, analyzed the most recent data on new home starts from the U.S. Census Bureau. For each state, Construction Coverage calculated how much manufactured housing shipments increased from 2009-2017, and how that number compared to that of all new home starts (including both manufactured and single-family site-built homes). Here's what they found: