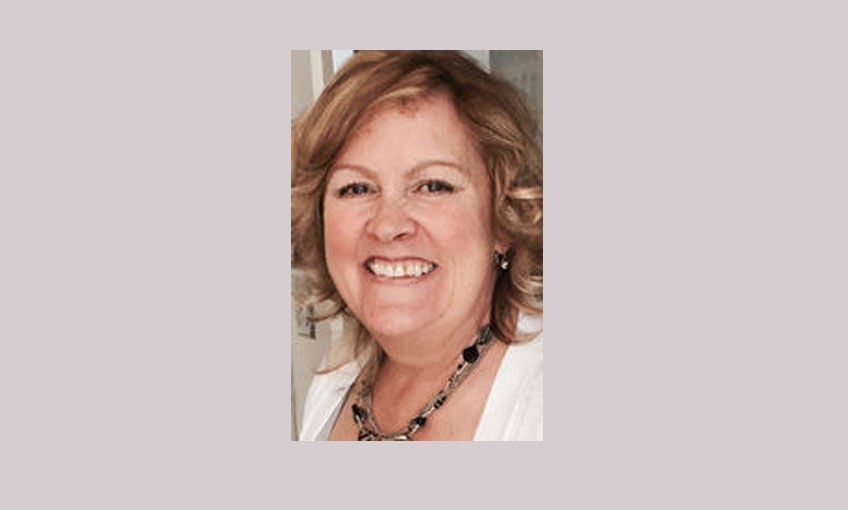 Bill Wheeler describes himself as a person uncomfortable in the limelight, the kind of person who will serve on a board if asked, but shy away from being board chair.
His son, Jacob Wheeler, was the same way. An extremely talented soccer player, Jacob much preferred defense over offense, protecting the goalie over scoring the goals.
It is out of character, then, for Bill to promote an event occurring Sept. 10 that will focus solely on him, as he cycles from Butte to the Capitol building in Helena and then back, a trip of about 130 miles.
Sitting recently in his biking attire, Bill, 53, was fresh off a training ride that had included a spill. He'd jammed his hip, and was hurting.
"Ice is my friend," he said. "Ice, physical therapy and chiropractors."
He was sitting to talk about World Suicide Prevention Day, when he and his bike will leave his home at 5 a.m. on what Bill is calling the Ride to Hope and Remember.
"There will be a peacefulness," Bill said. "I'll be out at daybreak as the sun rises."
Bill will be riding in memory of Jacob, who died at home by suicide Jan. 1, 2014. Bill in fact will be riding in memory of all who've died by suicide, and trying to raise awareness that those suffering from depression should seek help, because depression is treatable. And suicide is the most preventable of deaths.
Suicide as subject matter is relatively new territory to Bill, who prior to Jacob's death rarely thought about or discussed the issue. Before Jacob's death, Bill was striving to be a good husband and father, a good man.
"I simply thought that if I do all the right things, I would have a happy home. I thought we had that, and in a lot of ways, we still do," said Bill, who smiles when he talks about his wife Lisa and his daughter Abigail, who attends the University of New Mexico on a swimming scholarship and majors in biochemistry.
As loving parents, Bill and Lisa frequently spoke to Abigail and Jacob about the dangers of drugs and alcohol. They steered their children toward academics and athletics – Jacob, also a swimmer, was named Academic All-State after his death.
But Bill said he and Lisa rarely, if at all, talked to their children about how they were feeling mentally. They in fact had no inkling that Jacob was suffering from depression, something they learned only from a note Jacob left for his family before he died.
"I didn't know my son was struggling with something that could kill him," Bill said. "It's not like cancer. We didn't know about it until he died."
If Bill had the parenting to do all over again, looking his kids in the eyes, he'd add the subject of depression to the discussions about alcohol and drugs.
"Depression is part of many people's lives," he said. "We have to talk about it, seek help for it, be willing to listen to it."
Looking back, Bill said he thought Jacob was having the same thoughts and feelings as any of his young peers.
"I thought he was struggling like any other teen," said Bill, who began to process scenarios after Jacob's death. "I saw little things that I couldn't see before he died."
On the day of Jacob's suicide by firearm, the Wheeler family was spending time at home together, watching a movie, talking.
"It was a nice evening," Bill said. "Jacob and I had a special relationship, but he obviously had his mind made up."
Bill said he's since determined that there's little value in trying to examine minute by minute what led to Jacob's death.
"I guess I'll never know what I could have done to change his mind," Bill said. "I have been playing this 'what-if' game in my head. I can't change it. What I have now is to try to make the best of these circumstances. I could have crawled into a hole. I just can't do that. I have much value in my life, and I have his memory."
Sadness remains, and of course it's the simplest things that hurt the most. The game the Wheelers used to play, pitting two against two in a variety of circumstances. Bill and Abigail, the red heads, against Lisa and Jacob, the brunettes. Bill and Jacob, the boys, versus Lisa and Abigail, the girls. Bill and Lisa, the parents, against Abigail and Jacob, the kids.
Sadness that Jacob would now be 17, playing soccer with his Butte High School squad. Sadness knowing that Jacob this coming spring would be walking across the stage to receive his high school diploma.
"The simple things like that are gone forever," Bill said, "but you think about them every day."
After Jacob's death, when Bill said "the cobwebs cleared" and he could start thinking clearly, he pondered how to honor the son who was so like him.
He and Lisa established the Jacob Wheeler Foundation, which has donated money to the Butte-Silver Bow Suicide Prevention Committee to purchase gun locks for distribution to the community. The foundation also considers funding for initiatives focused on youth suicide awareness, prevention and healing support. The foundation also is awarding annually scholarships to graduating high school seniors in Butte, with the first $2,500 in scholarships awarded to three students last May.
After Jacob died, Bill also started thinking about the bike ride from Butte to the Capitol in Helena and then back, the Capitol having significance because that's where legislators in their last session authorized a suicide prevention bill prompted by the local suicide prevention committee, of which Bill is a member. The bill prompts Montana's public school districts to offer suicide prevention training to all certified staff.
"Schools are where kids are in their natural environment – they're around their friends," Bill said. "They're different at home than they are at school. It's at school where adults may see problems, the small things. With training, we could save someone's life."
Bill believes the bill needs to be strengthened to actually require school districts to train staff on what to look for. So Bill and his new-found friends who've also lost children to suicide will be back in Helena for the 2017 legislative session, advocating for a stronger bill.
In the meantime, Bill will work to raise awareness "about this terrible problem in Montana," which ranks first in the nation for suicide rate.
As he cycles to Helena and back Sept. 10, Bill said he'll be thinking of course about Jacob but also for "all kids out there suffering, anybody suffering. But I'll also be taking in the scenery and appreciating the beauty of our earth."
Karen Sullivan is Butte-Silver Bow Health Officer and Director of the Health Department. Her column, The Public's Health, appears weekly on The Montana Standard's health page.