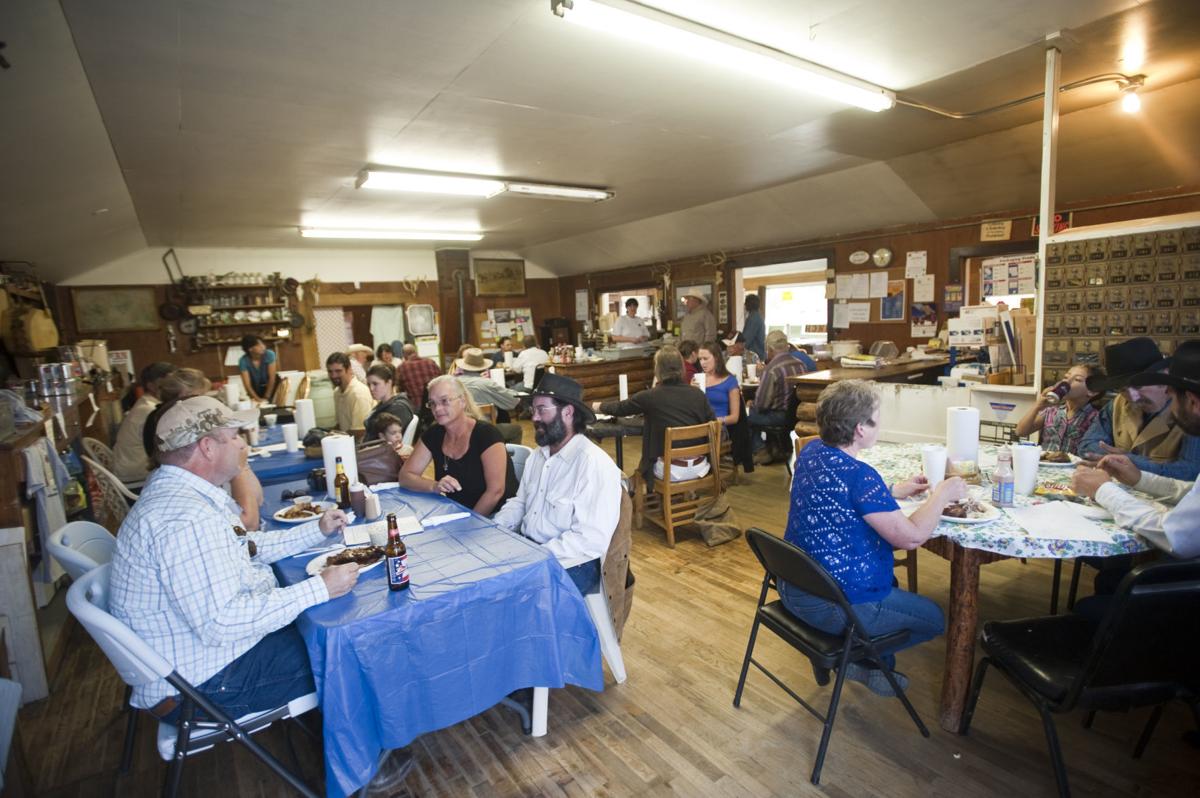 Flipping through a recent issue of the Big Timber Pioneer, I noticed an ad for BBQ Night at Bill's Place — a remote diner and catering business near Melville that occupies the former Big Sky Corner lunch counter and grocery store between Big Timber and Harlowton.
The business stands in a wide-open, particularly scenic spot on Highway 191, offering an eye-popping view of the white gable-front Melville Lutheran Church, backed by the Crazy Mountains to the west and nothing but sky and the occasional ranch house in all other directions.
"Out here, we're 20 miles from anything," laughs Bill Witwer who with his wife Sandy moved to Sweet Grass County six years ago from Kutztown, Pennsylvania, where the two had operated a small mom-and-pop restaurant and catering business since 1998.
The Witwers fell in love with Montana over the course of 10 years when traveling to the area on hunting trips. They decided to move to Melville six years ago and lease the building, owned by the Cremer Ranch, after Linda Westervelt retired and closed Big Sky Corner.
"Being in the middle of nowhere, it's hard to believe how many people come in," Bill Witwer said. "We pull folks from Billings, Livingston, Bozeman, Lewistown, Two Dot. Families around here are very supportive. You need that when you have a remote business. We've been very fortunate."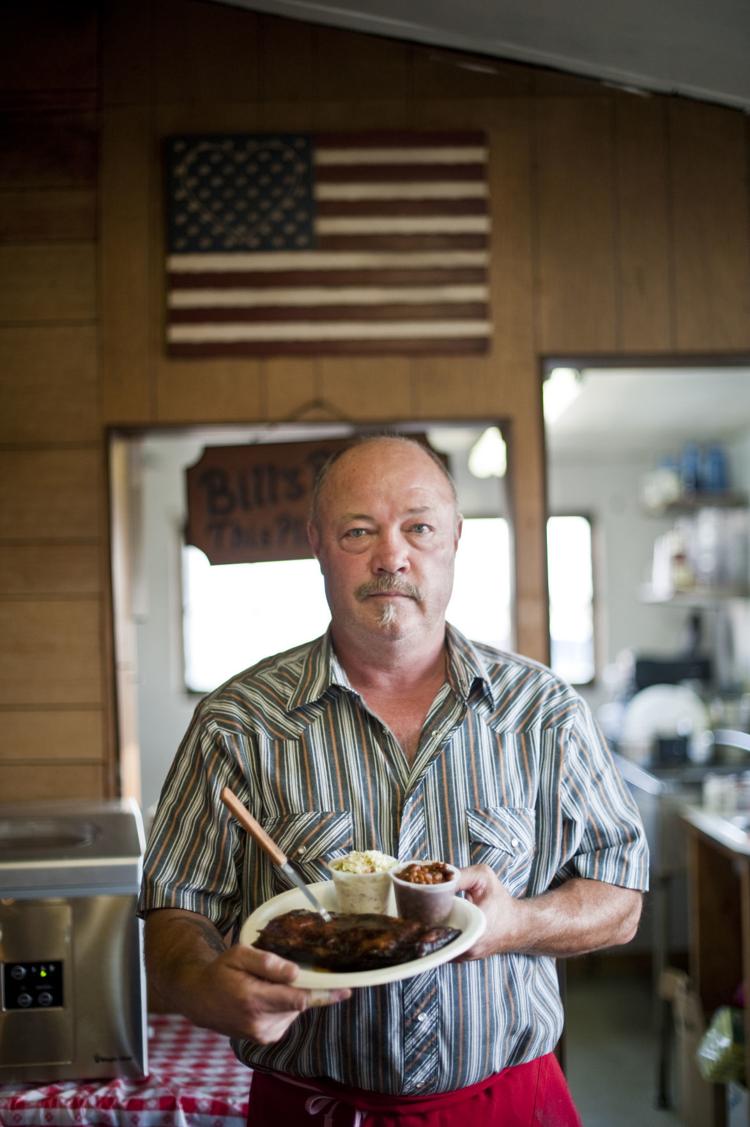 As an MSU student traveling between my family's home near Lewistown and Bozeman in the early 1990s, I regularly stopped at the log building — which I hear enjoyed a former life as The Old Saloon (Melville's last bar standing) — for a piece of pie or a cold drink and always got a kick out of seeing old-time ranchers with mud on their boots coming in to get their mail and the young moms who'd meet for coffee after dropping their kids at the school bus stop out front. It seemed like I had entered a time warp.
"It's still the same," Sandy Witwer said. "The Post Office is still inside the building, and locals stop in early for breakfast or a homemade cinnamon roll and start to get their day together."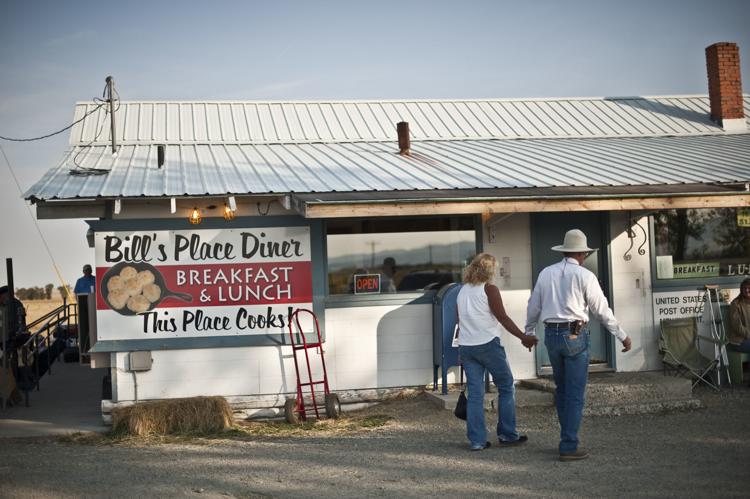 The diner serves breakfast, lunch and homemade baked goods from 7 a.m. to 2 p.m. Thursday through Saturday and is open from 9 a.m. to 2 p.m. on Sunday. (They always close in January and February, opening for spring sometime in March, and in 2017 they also closed in December.)
Breakfasts range from ribeye steak and eggs and biscuits with sausage gravy to pancakes, French toast and omelettes. Lunches include hot and cold sandwiches, burgers, salads, homemade soups and "usual" sides like French fries and onion rings mixed with a couple surprises like cheese curds or fried green beans.
"A lot of different groups hold meetings here — ranchers, Stock Growers, anybody who needs to. We've got coffee if they want to make it. They help themselves and just let us know what they ended up using," said Bill Witwer, who loves to cook and was a baker in the Navy from 1977 to 1981. His family had a clam business back east, which his cousin still owns. (This might explain Bill's expertise with crab cakes and seafood bisque, both of which are highly coveted items on the Mother's Day Brunch buffet table.)
The diner's day-to-day atmosphere is relaxed and friendly, but on BBQ nights and steak nights — which the Witwers try to do one Saturday night per month between March and December if they're not booked catering — the place is jumping. Bill's slingin' it in the kitchen while Sandy and their daughter Santene Peoples — who lives in Big Timber and works at Big T IGA — work the floor. Santene also runs the cash register.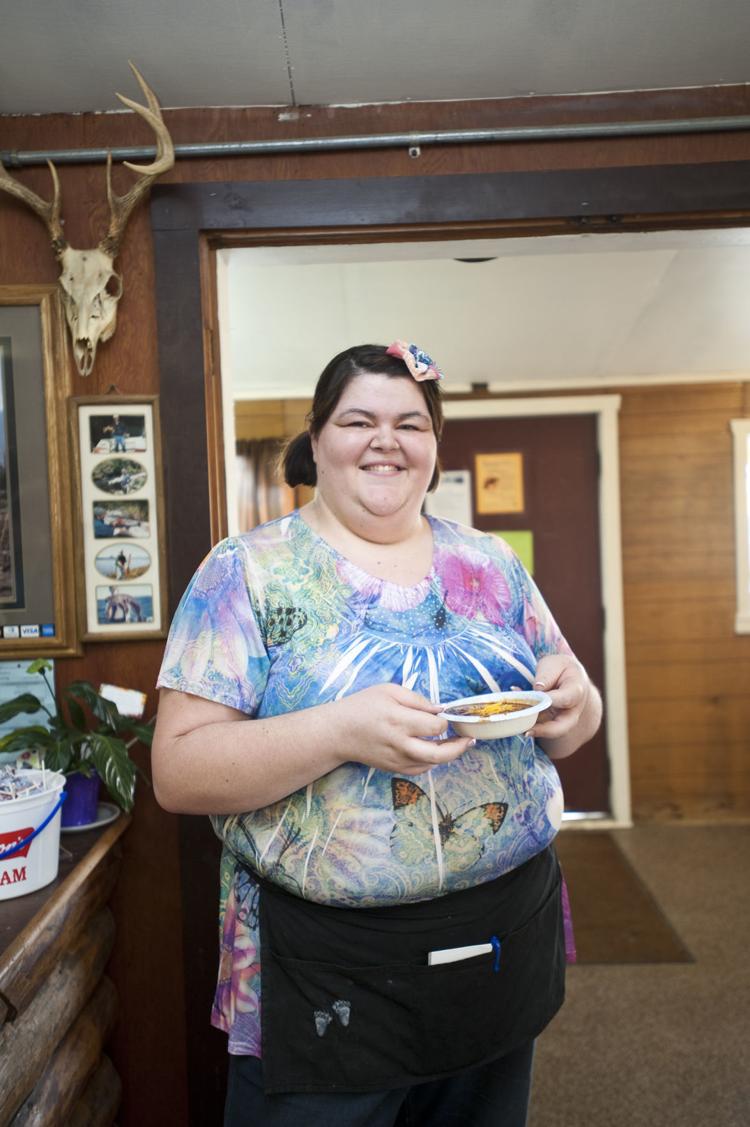 "People start to trickle in at 5 o'clock," said Bill, who offers a limited menu on BBQ Nights. He liberally applies his mouth-watering, vinegar-based BBQ sauce, which is sweet with a bit of a bite to it, to chicken halves ($13 with two sides), St. Louis-style rib dinners (half rack $15; full rack $25 — each with two sides), smoked pork sandwiches ($8), beef brisket ($10) and prime rib sandwiches ($13).
"Our portions are large. In fact, they're too big," Bill said with a smile. "You're never going to leave this place hungry."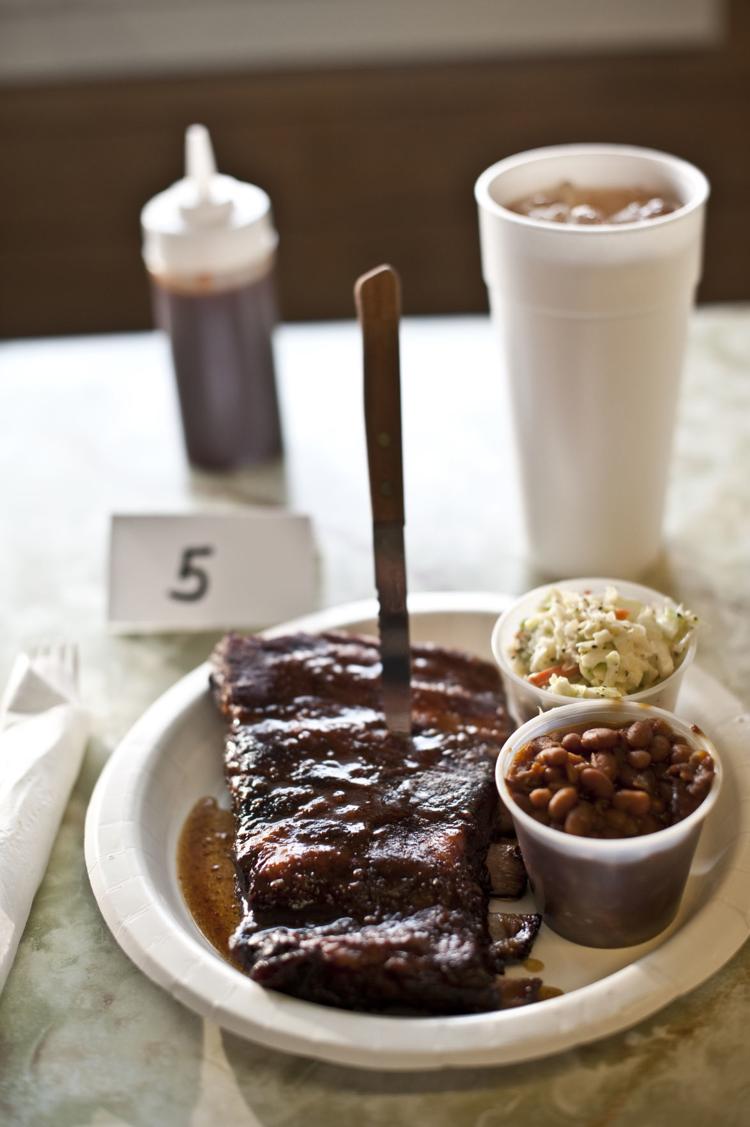 Sides include baked beans, macaroni salad and coleslaw ($3 each). French fries are $3.50, and their popular baked potatoes stuffed with pork or brisket with onions and melted cheese and sour cream are $6.50.
The Witwers also sell a lot of brisket to go — in 1-pound increments.
"People can eat a meal here any time, not just on BBQ nights, and ask for fresh or frozen brisket to go," Bill said. "They stop in from all over the state. We'll pack 1 pound, 10 pounds — whatever they want. They put it in their ice chest, and off they go."
The diner's Easter and Mother's Day buffets pull in more than 200 diners from around the state.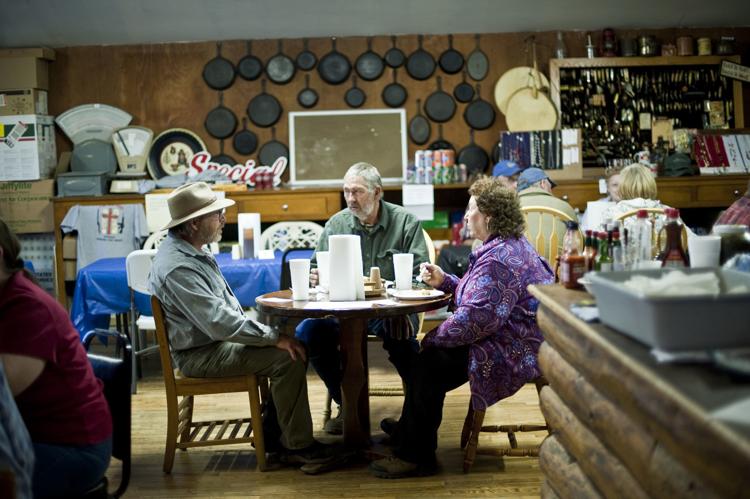 "We get people from age 2 to 90 from all walks of life," Sandy said. "A lot of big groups and families."
Local baker Diana Hanson, who makes most of the diner's homemade pies, cakes and cinnamon rolls, brings in ten different desserts for the buffets. "People will ask, 'Which desserts did Diana make?' and they'll point to things and try to guess," Sandy said. "They'll say, 'Oh, I bet Bill made this one ... and Diana had to make that.' They have a lot of fun trying to figure it out."
Catering keeps the team hopping. "It's our big thing," Sandy said. "We're booked almost every Saturday this summer between weddings, ranch anniversaries and class reunions."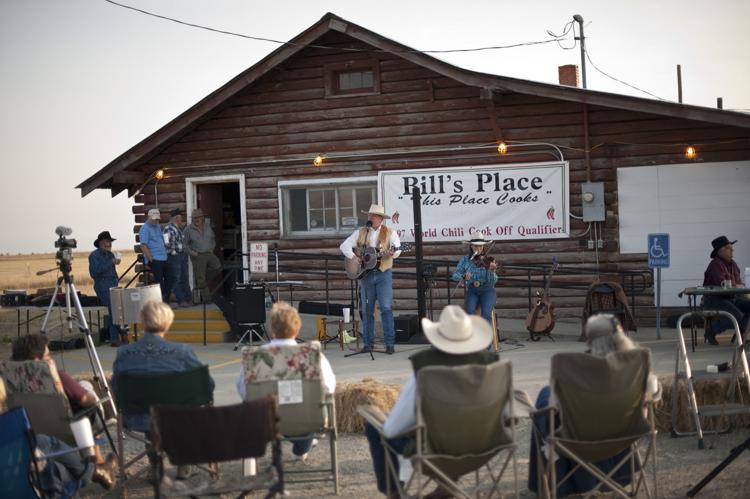 For the past few years, they've also taken their food truck to Red Ants Pants, the popular music festival near White Sulphur Springs that hand-picks vendors to feed its crowd of more than 15,000 each July.
They also cater rodeos and smaller events like shearing lunches, brandings and shipping parties. "We're in the day and age where wives are working the ranch too. Many don't have time to be in the kitchen putting a big meal together," Sandy said. The Witwers set up on-location or do in-house events for 15-45 people as well.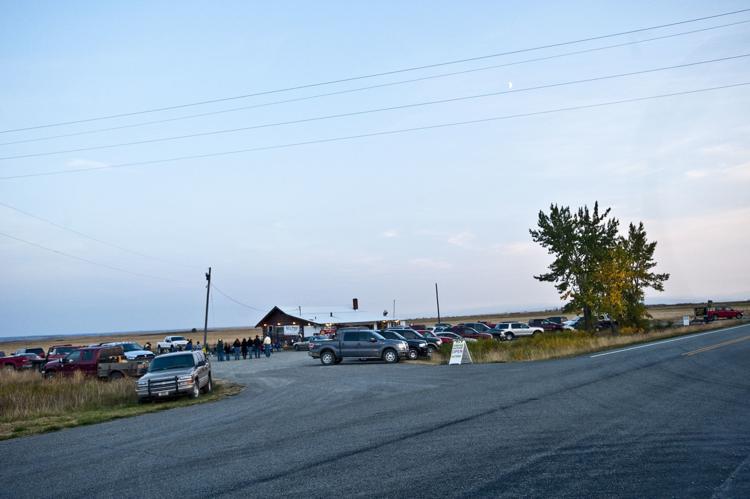 Their catering menu lists three pasta entrees (lasagna, baked ziti and seafood lasagna) and eight hot entrees (including slow-roasted prime rib, chicken cordon bleu and beef brisket) and a section called "Bill's Ultimate BBQ," which is strikingly similar to their Saturday night BBQ offerings.
It also features eight of Bill's homemade salads, six styles of potatoes, real macaroni and cheese, soups, Bill's award-winning chili (which was a 1997 World Chili Cook-off Qualifier in Reno, Nevada, in 1997), homemade desserts, cakes, pies and brownies … and 10 appetizers. (Bacon-wrapped scallops, anyone?)
Even if they're closed and somebody calls and wants to bring in 10 guys or a branding in, they'll open up, Sandy said. "We're pretty lenient here. We only live a mile away. All of our local customers know … if we're around, we're available."
Montana-based photojournalist Lynn Donaldson-Vermillion shoots and writes for Travel + Leisure, FoodNetwork.com, is an official Instagrammer for National Geographic Traveler, and contributes regularly to the New York Times. She is founder and Creative Director of the Montana food and travel blog, TheLastBestPlates.com.
TheLastBestPlates.com is a digital destination that serves up Montana's tasty food, travel and culture stories … one bite at a time.
Satisfy your cravings
With our weekly newsletter packed with the latest in everything food.