At the corner of Grand Avenue and Rehberg Lane, there's sweetness not only in the gluten-free baked goods from RaeRae's Bakery, but from the people who work there. Behind the Cenex gas station, at the south edge of a strip mall in Billings, is Bruce and Heather Bahm's bakery, deli and coffee shop.
Here, there was a sense of coming home. As I pushed open the door, a bell projected a welcoming ding followed by a cheerful greeting from Kiayah Wendel. I stepped into a space where a couple of dozen diners could grab breakfast or lunch.
I was greeted by another friend, the mesmerizing aroma of cinnamon. This spice conjured up memories of homemade apple pie and oatmeal cookies. Better yet, I thought of cinnamon rolls.
I was drawn to the large glass case filled with shelves of baked goods. More than a dozen choices, neatly packaged in plastic wrap or containers. sat on white trays or pedestals.
From dairy-free sugar cookies to vegan shortbread cookies to brownie bites, there are enough gluten-free options to satisfy. Then I spied the fist-size cinnamon rolls sitting atop a blue pedestal. I made a note to myself to take one home.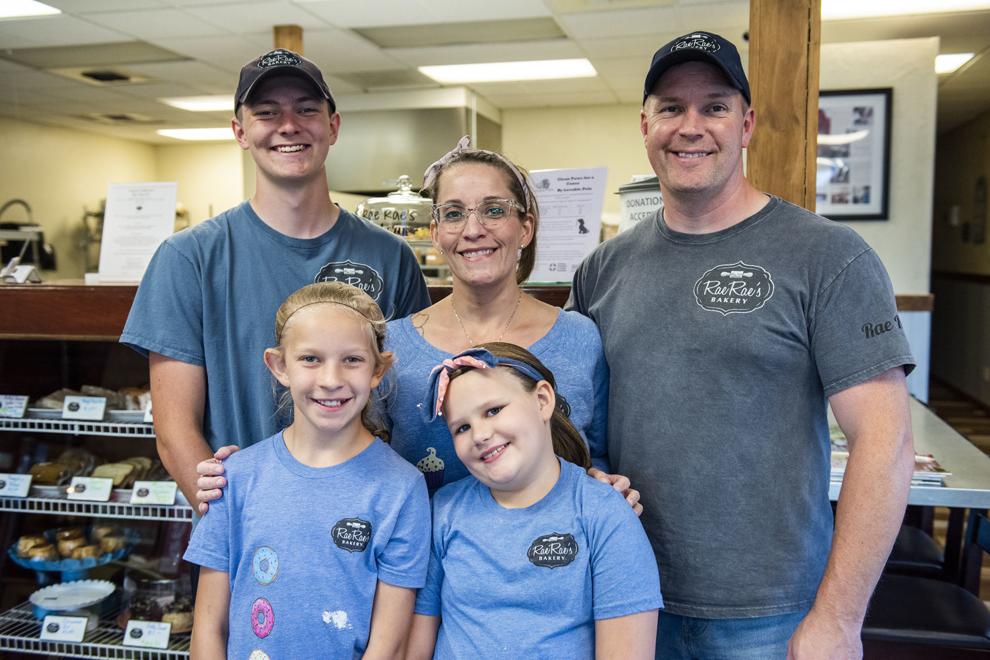 Waiting for my friend Suzi to arrive, I settled in to a mint-colored chair in a room decorated in farmhouse motif. Tied-back canvas curtains covered the metal-framed windows while pastel metal chairs sat around wood tables on rich wood-paneled floors. By the front door two brown cowhide chairs provide a place to settle while waiting for a takeout order.
Trimming the tops of the windows are panels of inspirations with sayings such as "Kindness is the essence of greatness" or "Be the change you wish to see the world."
RaeRae's bread, neatly wrapped loaves of white, oat, multigrain and sourdough, are displayed on wooden shelves. Jalapeño cheddar rolls sit in a small wooden bin. A group of framed caricatures of Bruce and Heather hang on the wall. Their mission statement: "Family, Taking care of each other, Taking care of you" is displayed above.
As I read the statement, the bell on the door sounded and I looked over. The woman who entered was greeted by Bruce like an old friend. He immediately pulled out her order in a big cardboard box. After the payment, he insisted on carrying the box out to her car.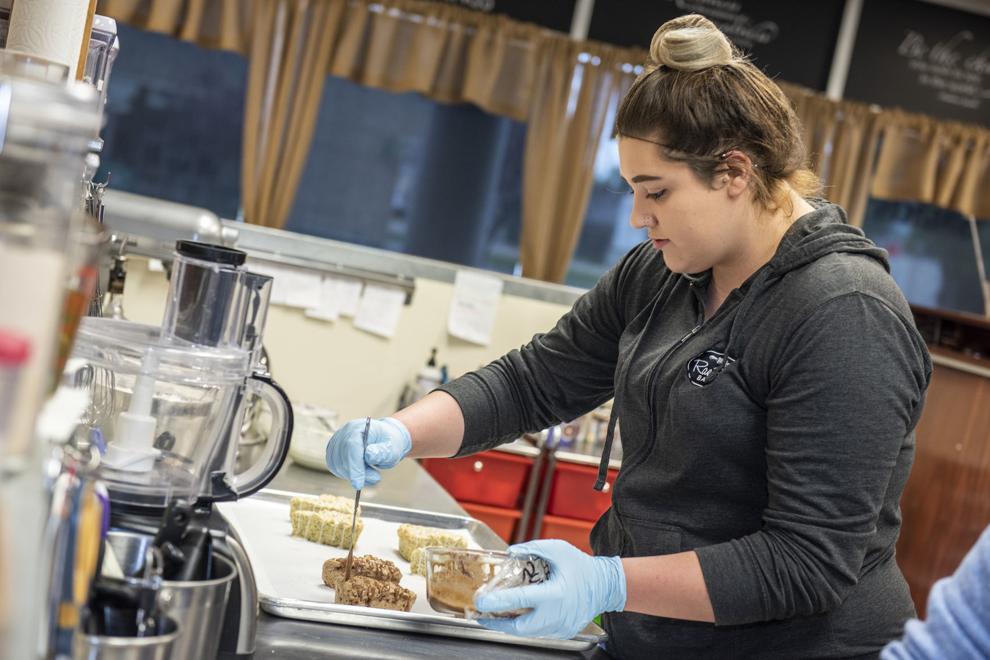 The Bahms purchased the bakery, originally located on Main Street in the Heights, along with recipes from Tina and Krista Stetson about a year ago. Bruce said jokingly, "I always thought my wife was high maintenance" until they discovered she was gluten intolerant. Though Heather had skills as a baker, Bruce had to learn from scratch how to bake and cook. Fortunately, his previous job troubleshooting for a power company provided business skills. Their children Tristan, Deliah and Tegan also share the work.
When my friend Suzi arrived, she ordered a cheese-tomato pizza and I opted for a sandwich made with provolone, hummus, avocado, cucumber, tomato and sprouts accompanied with sweet Maui onion chips. When the food was brought to the table, Suzi said, "Everything looks so fresh." Her pizza oozed with cheesy flavors while my sandwich defined homemade goodness.
If the sign out front and the menus did not indicate RaeRae's focus on serving gluten-free food, there would not be any preconceptions. In the past, gluten-free implied dense and tasteless food, and those with celiac disease or gluten intolerance had to settle for less than optimal texture and taste. RaeRae's proprietary baking mix is a game changer, seamlessly bridging the gap between taste and expectations.
Just before leaving, I took home a cinnamon roll for a compact and concentrated treat for my afternoon snack. I also snatched up a dozen fresh eggs the Bahms sell from the chickens they raise on their property outside Laurel, naming this part of their business "Some Eggs LLC."
When hungry for a sandwich or a dessert, step into RaeRae's Bakery and discover family, and a surprising new view on gluten-free eats.
---
Photos: Baked goods you wouldn't guess are gluten-free
Poppyseed scones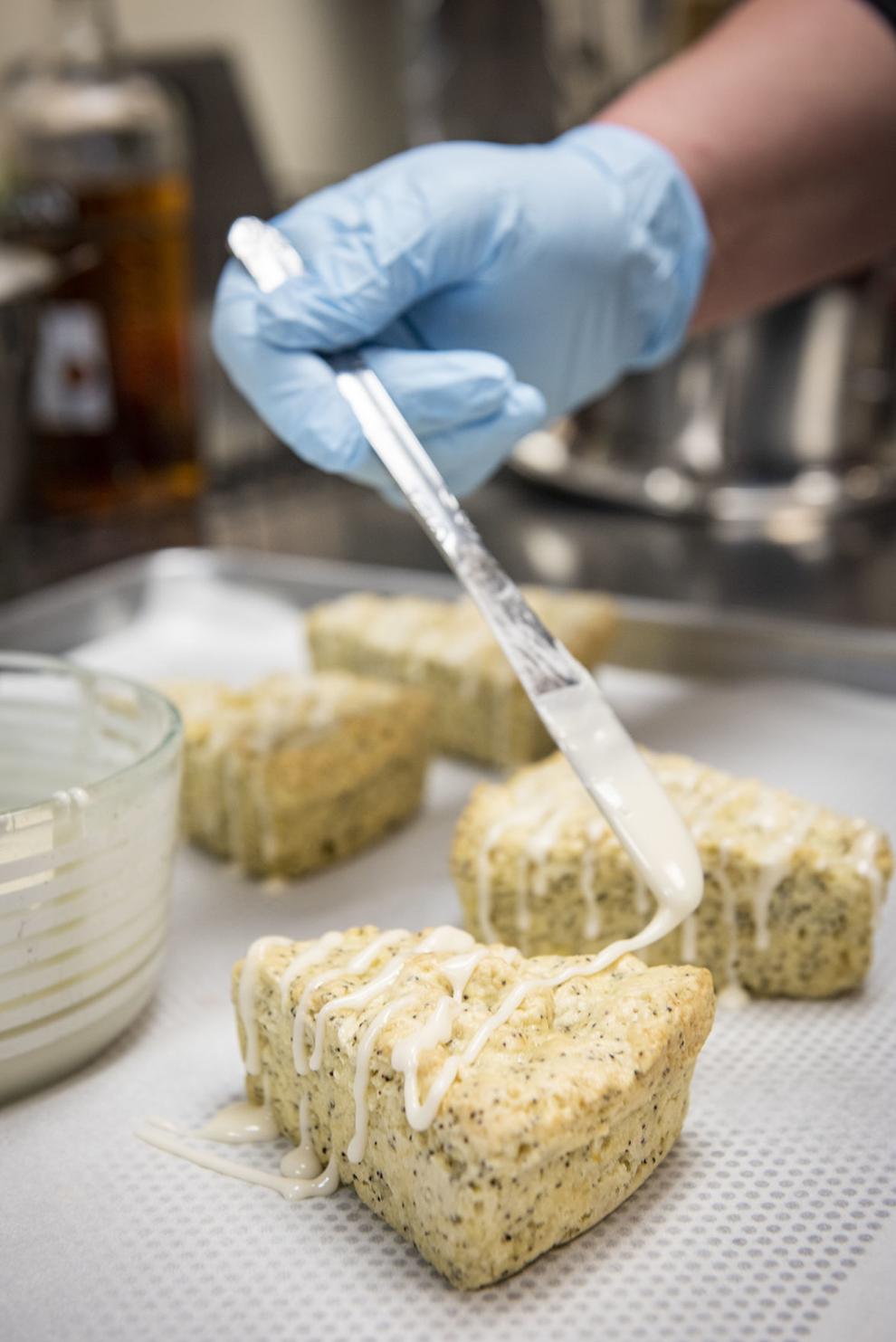 Sammies and 'za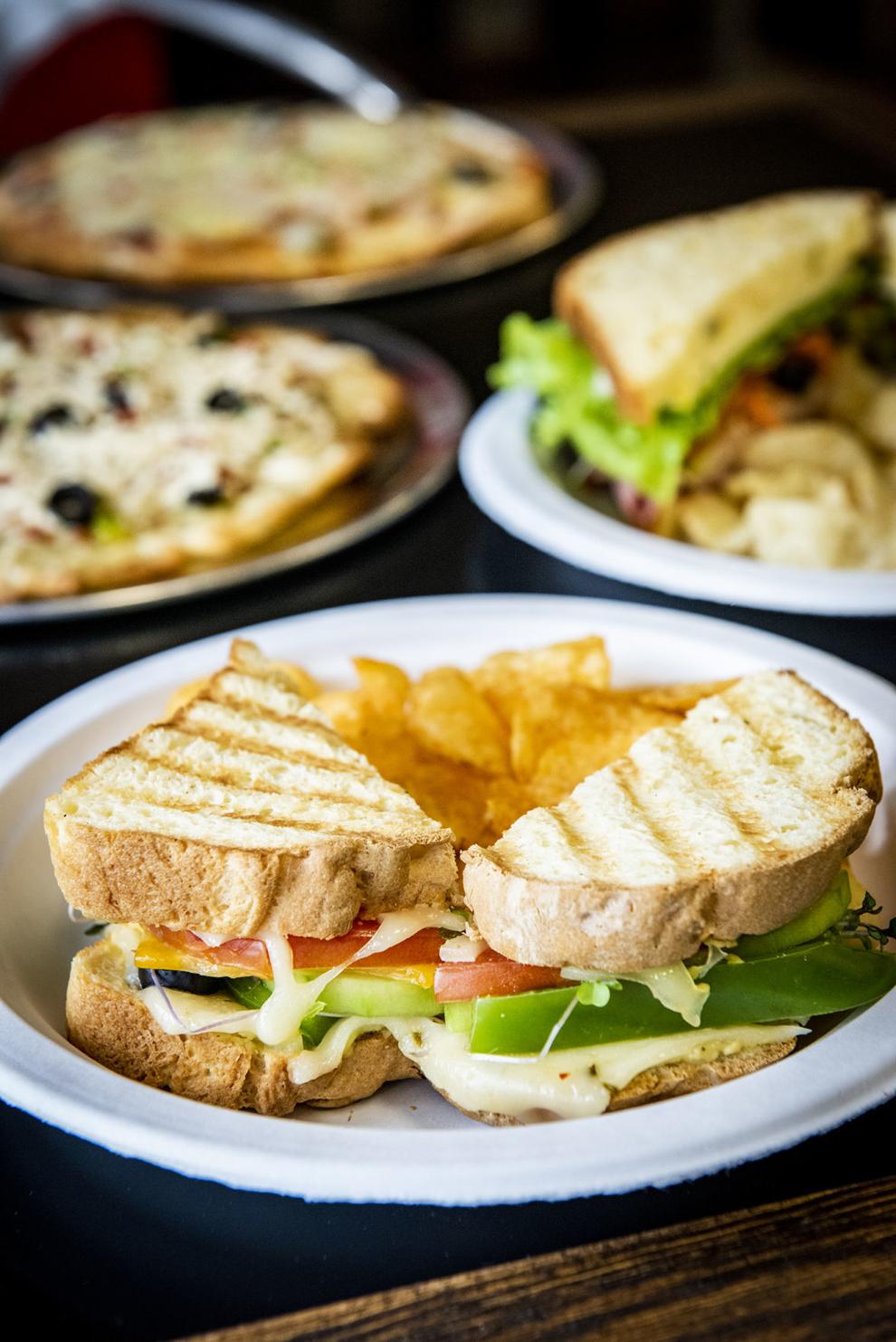 Delilah, head chicken farmer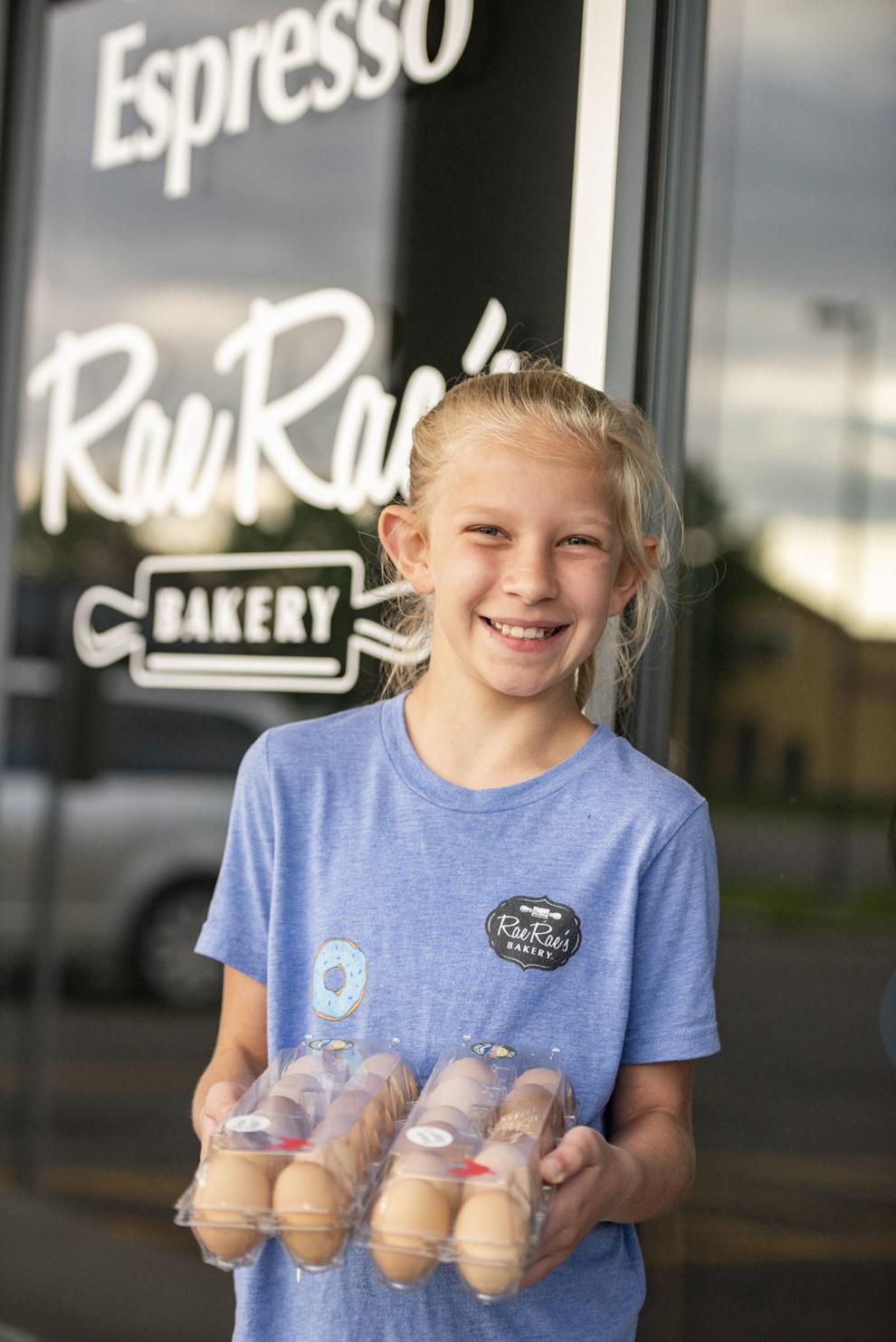 The Bahm family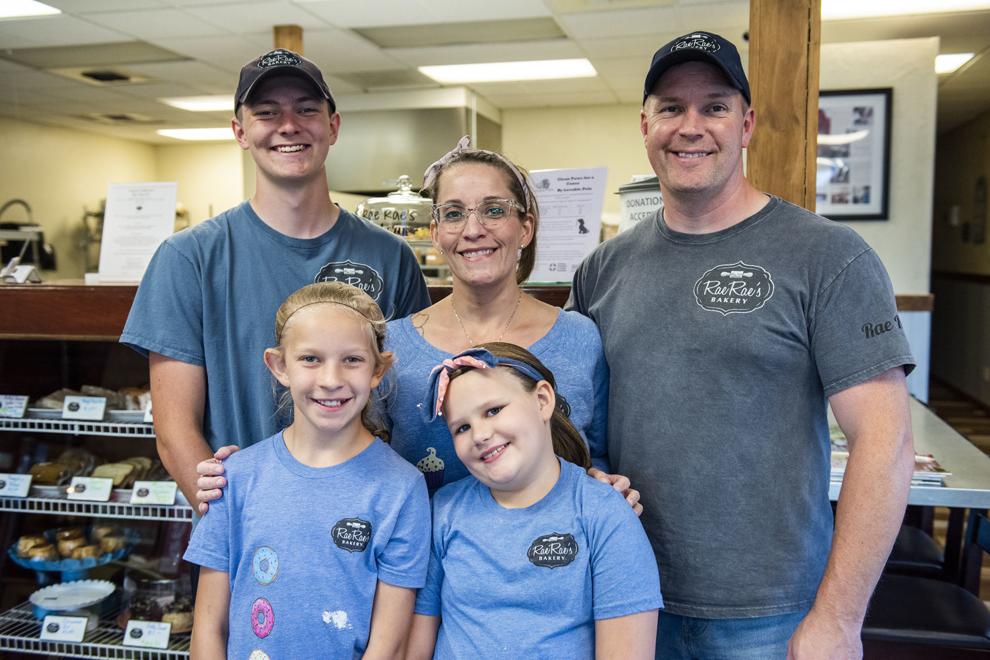 Chocolate doughnuts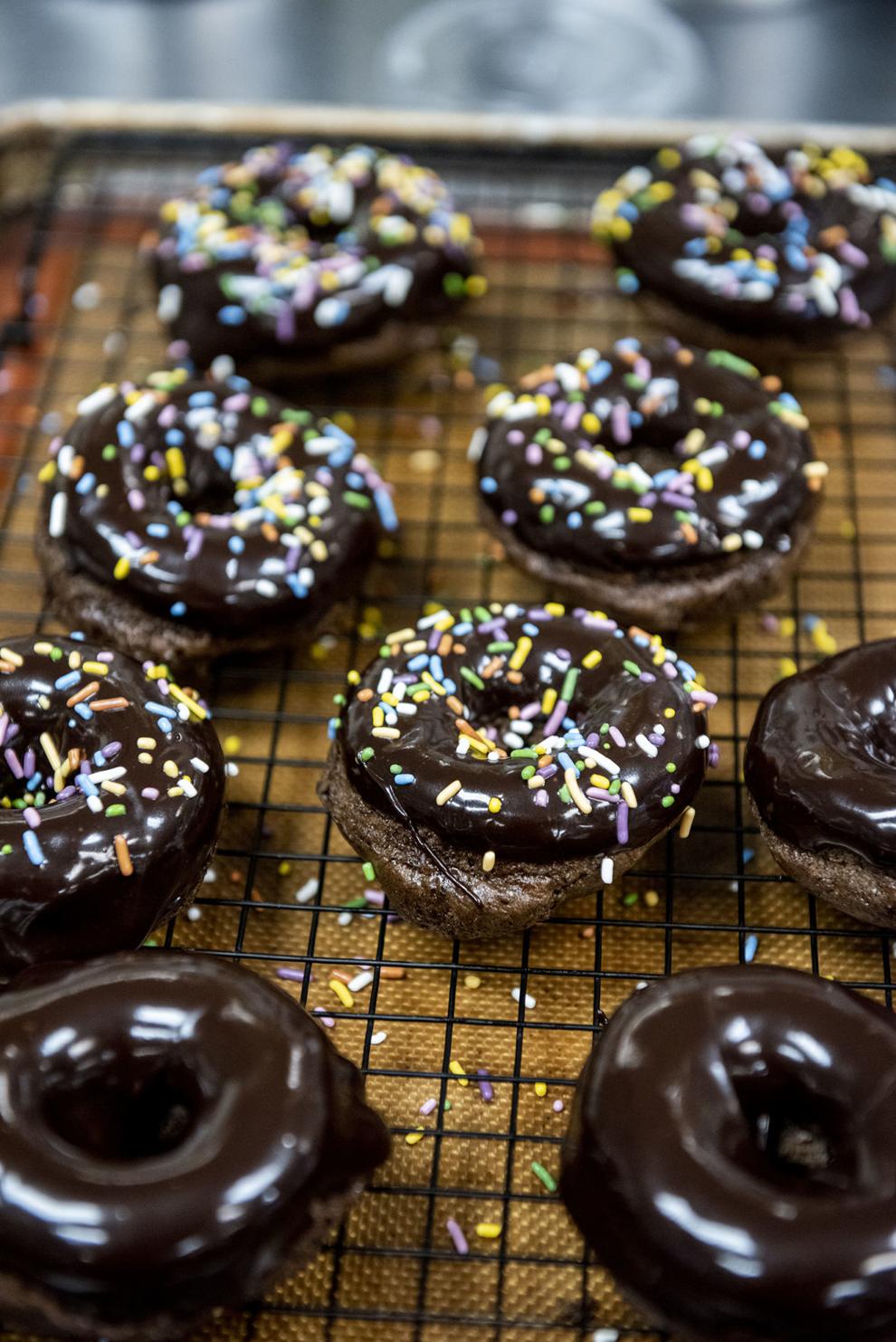 Tegan Bahm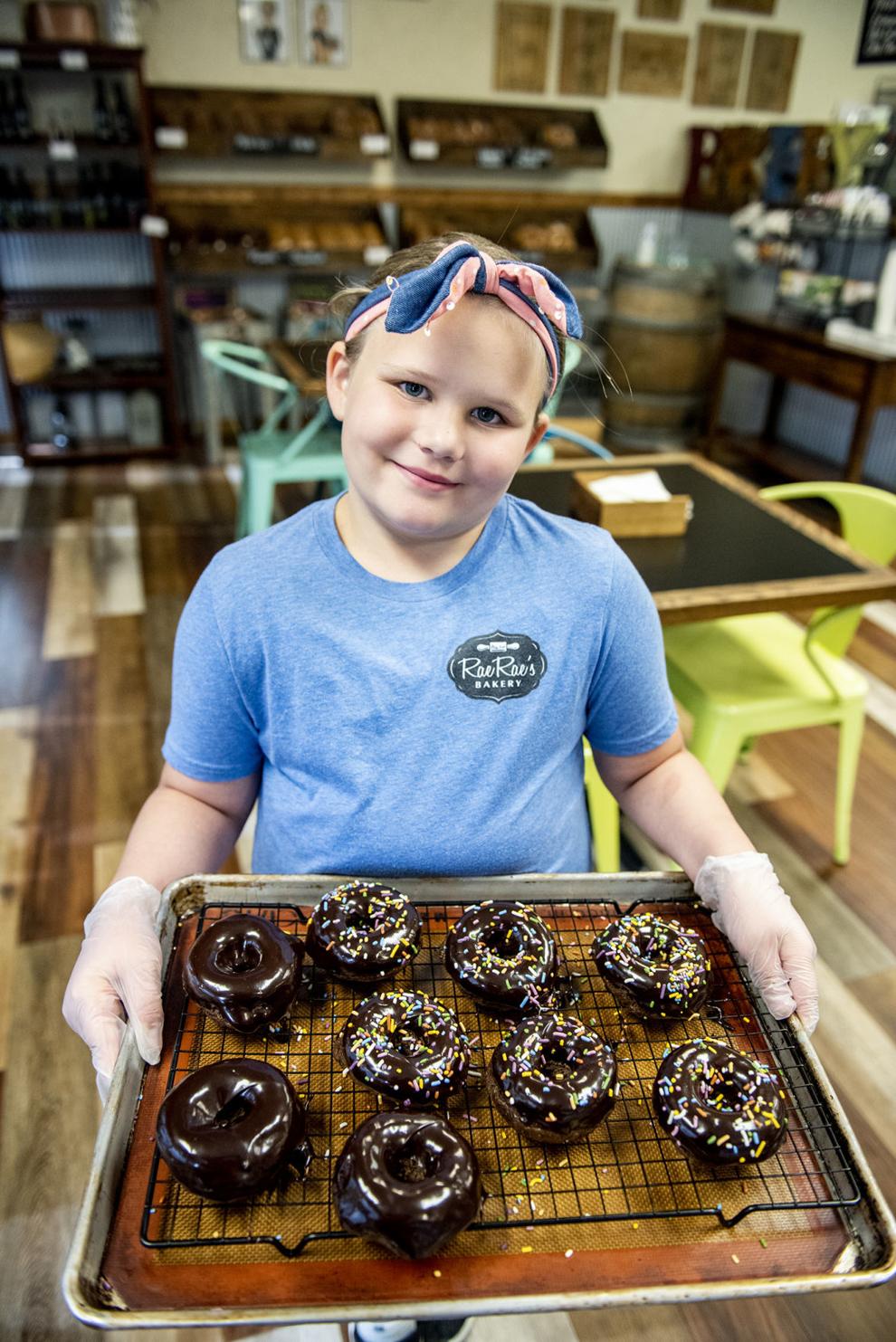 Baked goodies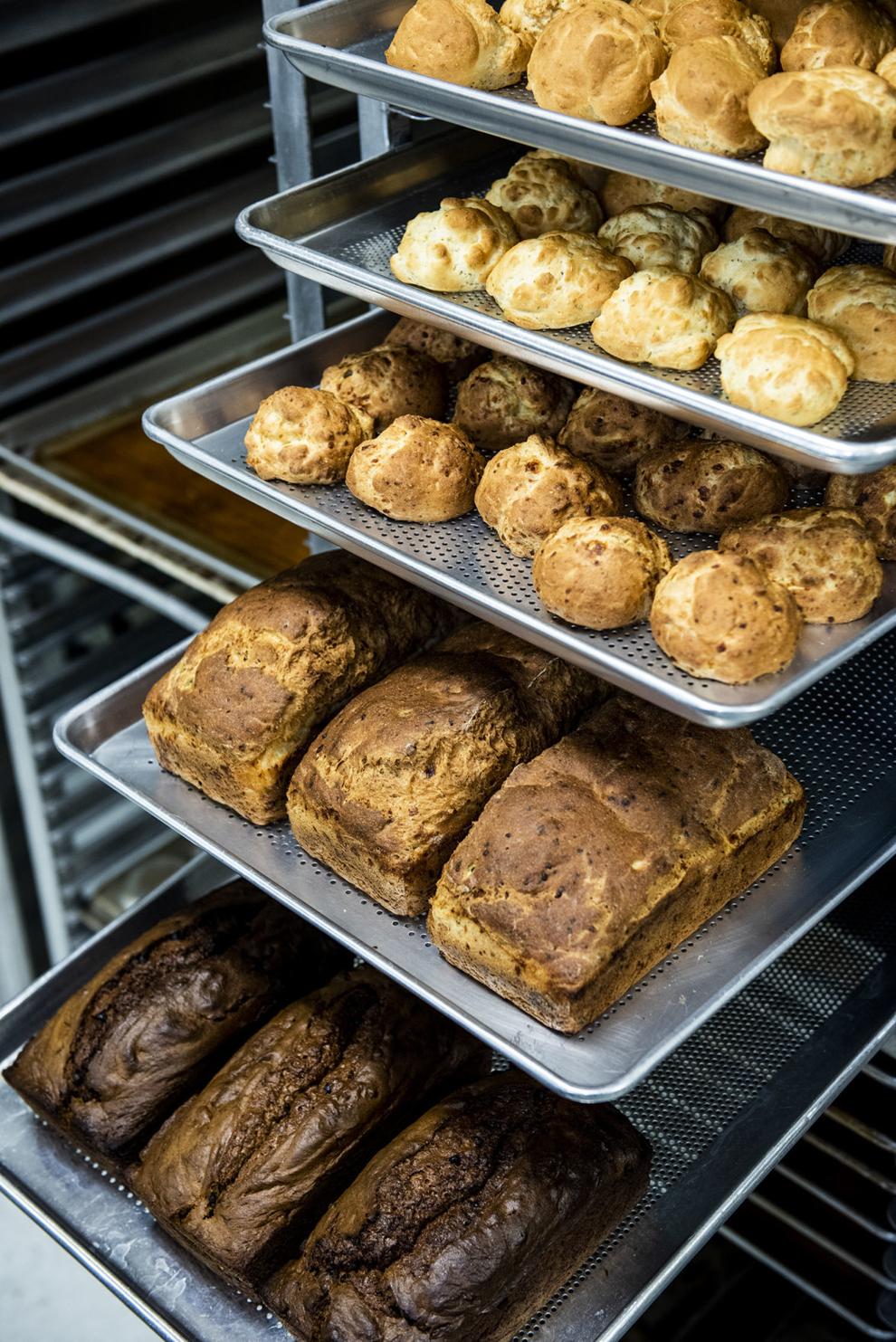 'The girls' frosting doughnuts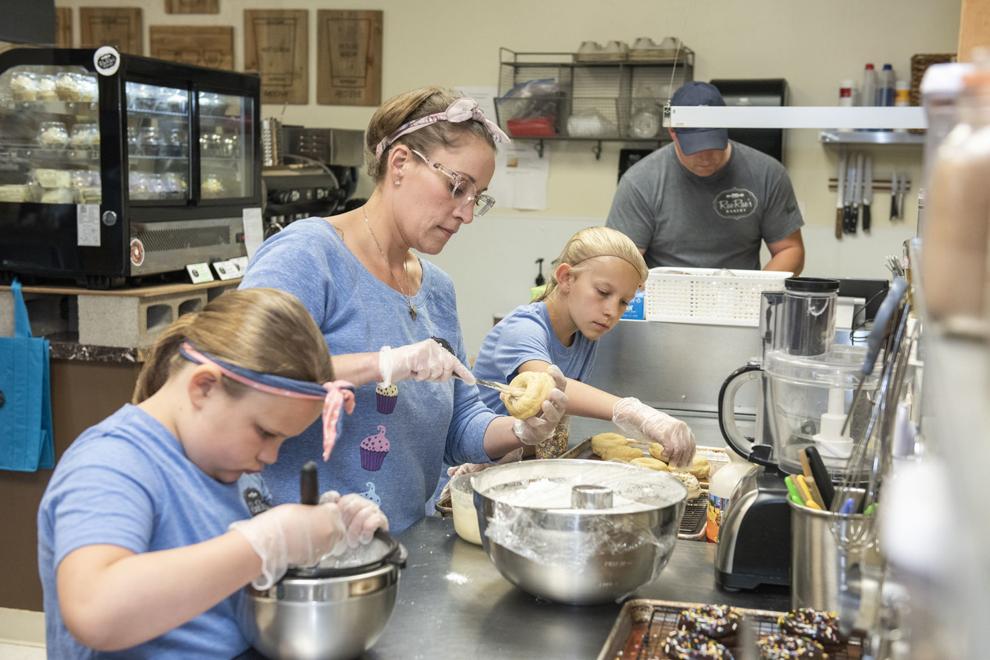 Make-your-own pizza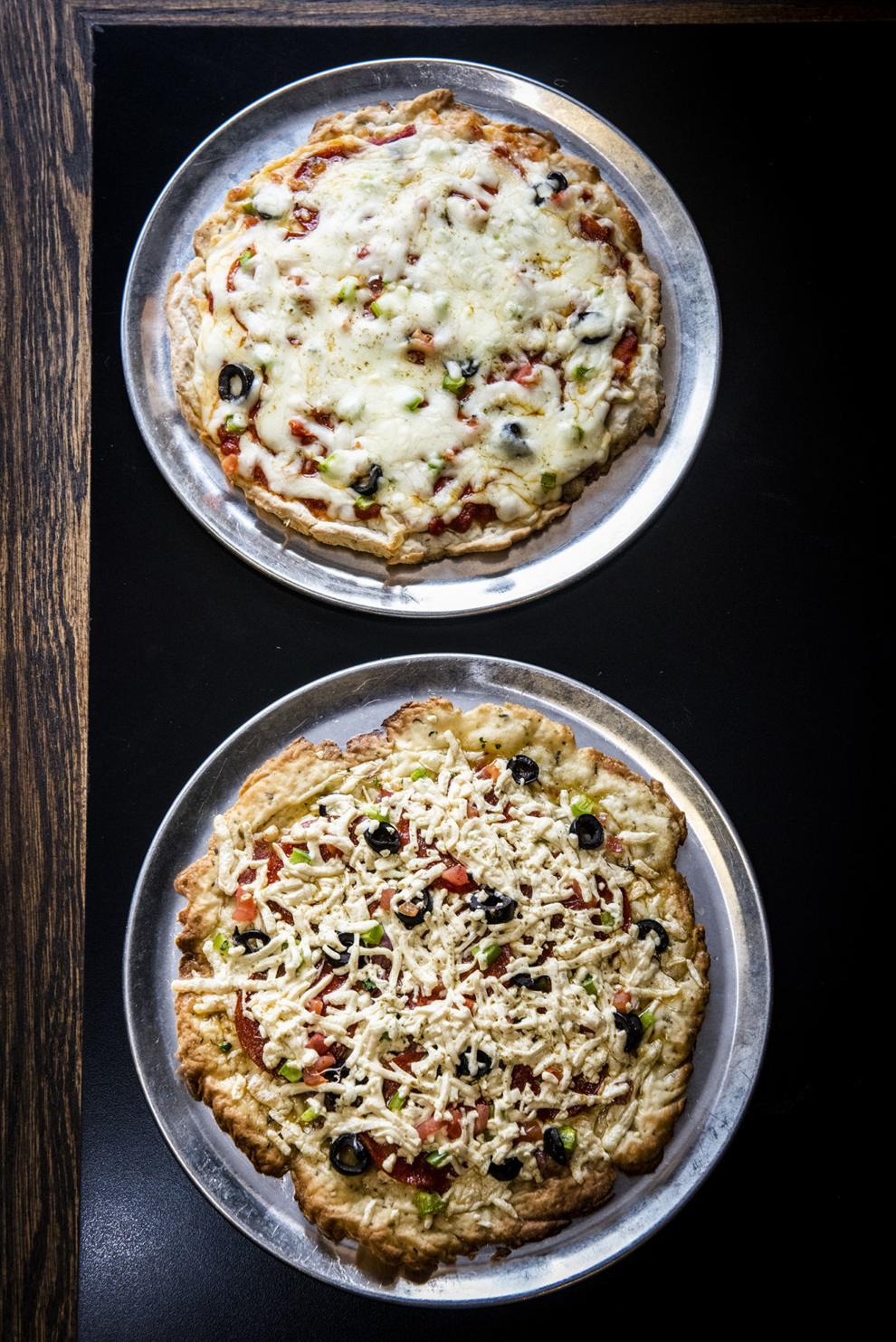 Caramel-glazed cinnamon rolles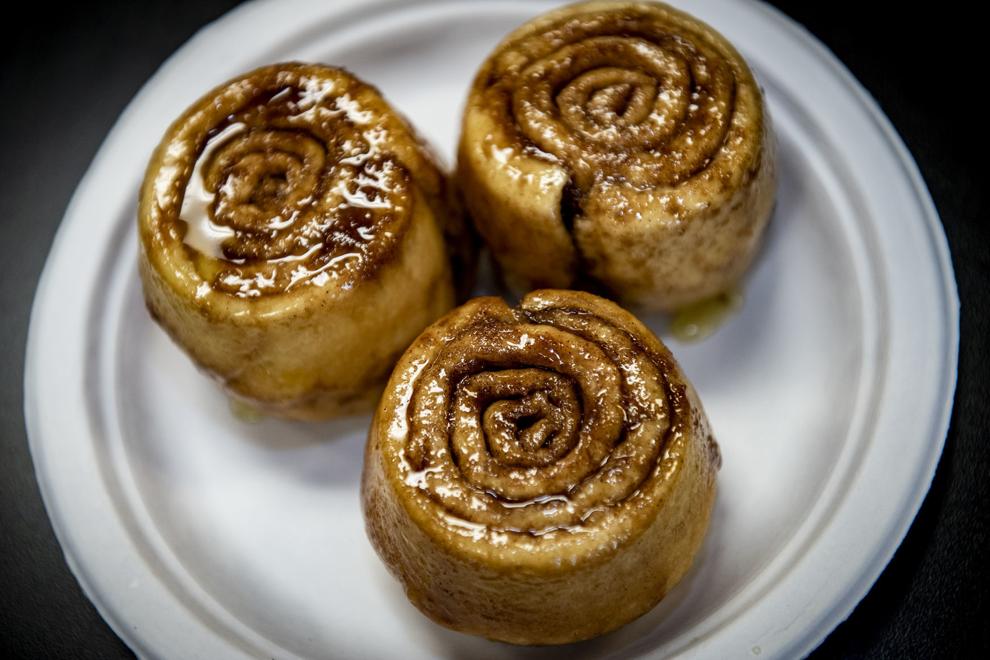 Bruce and Heather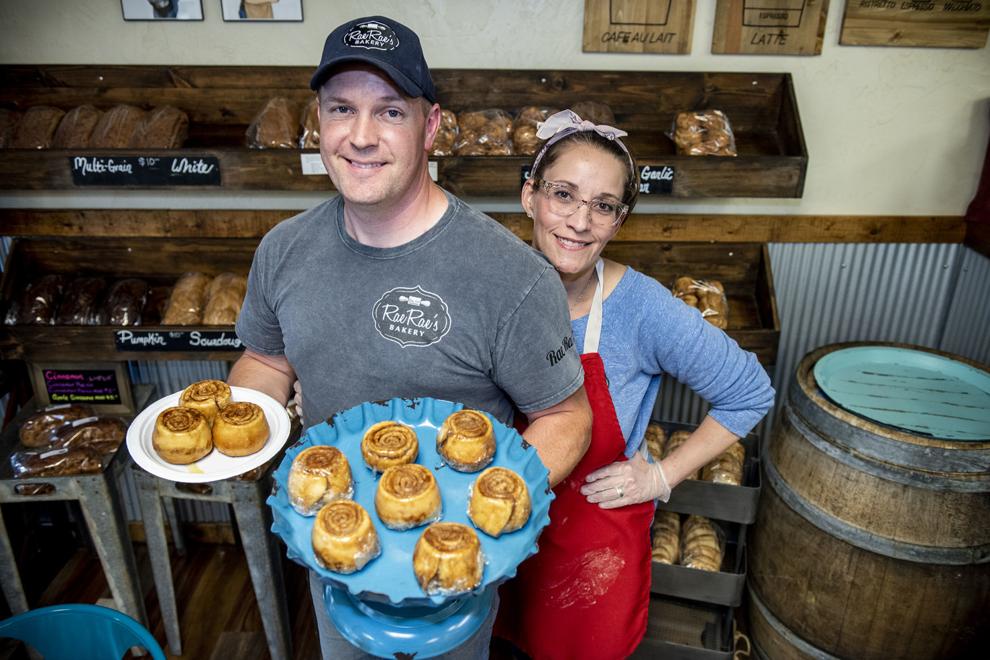 Sydney O'Neil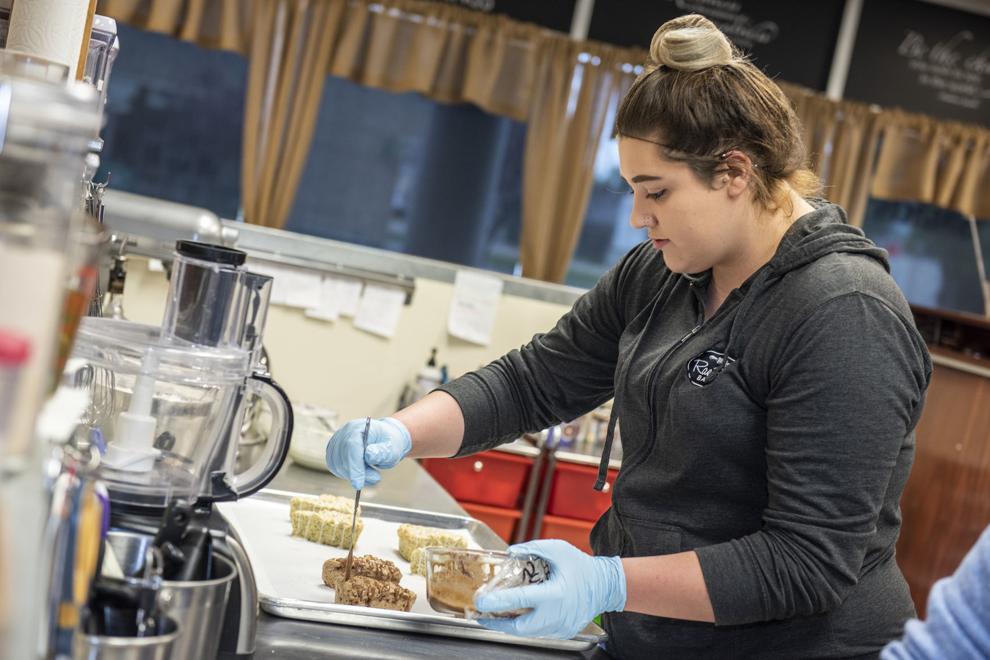 Farmhouse decor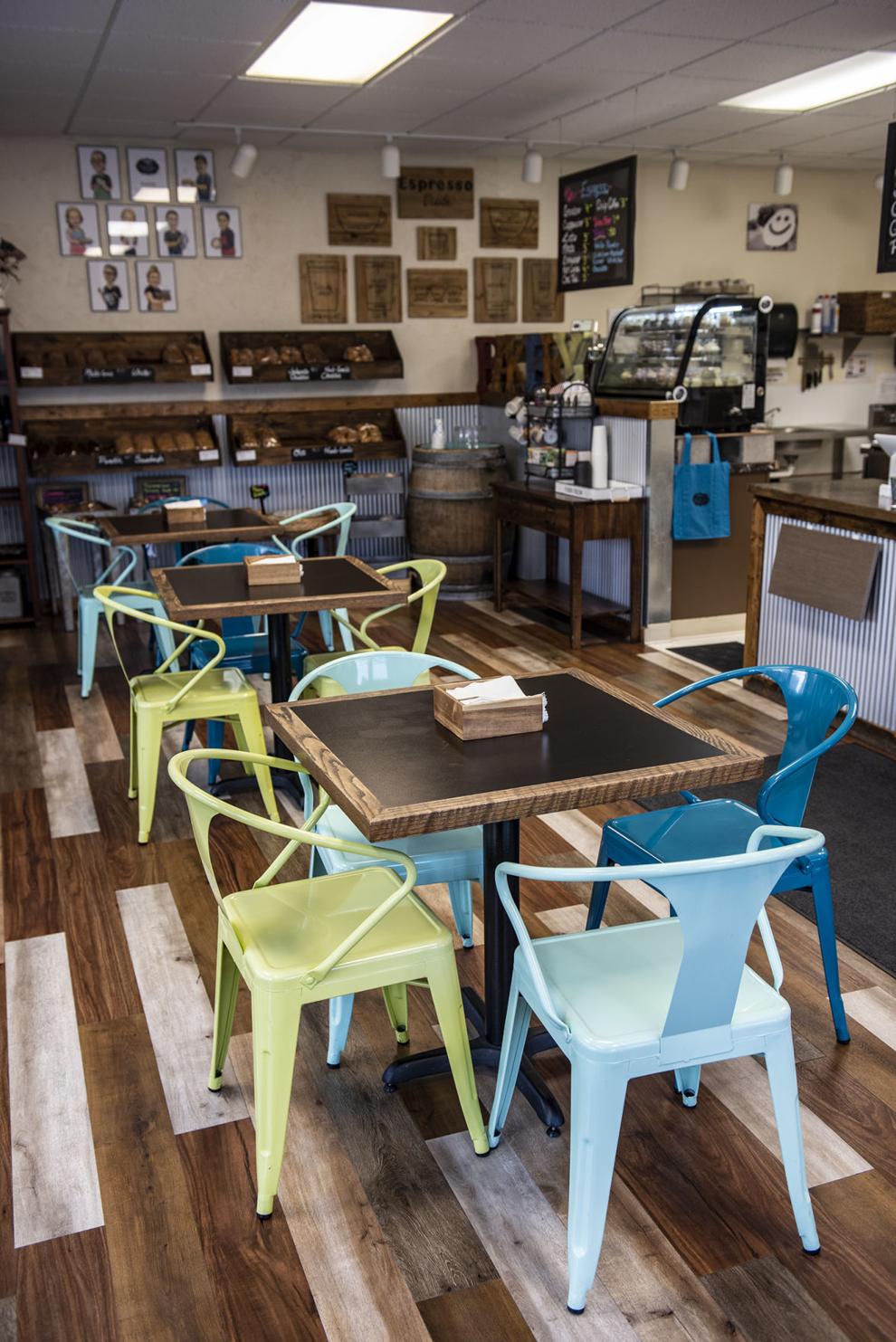 Heather Bahm frosts doughnuts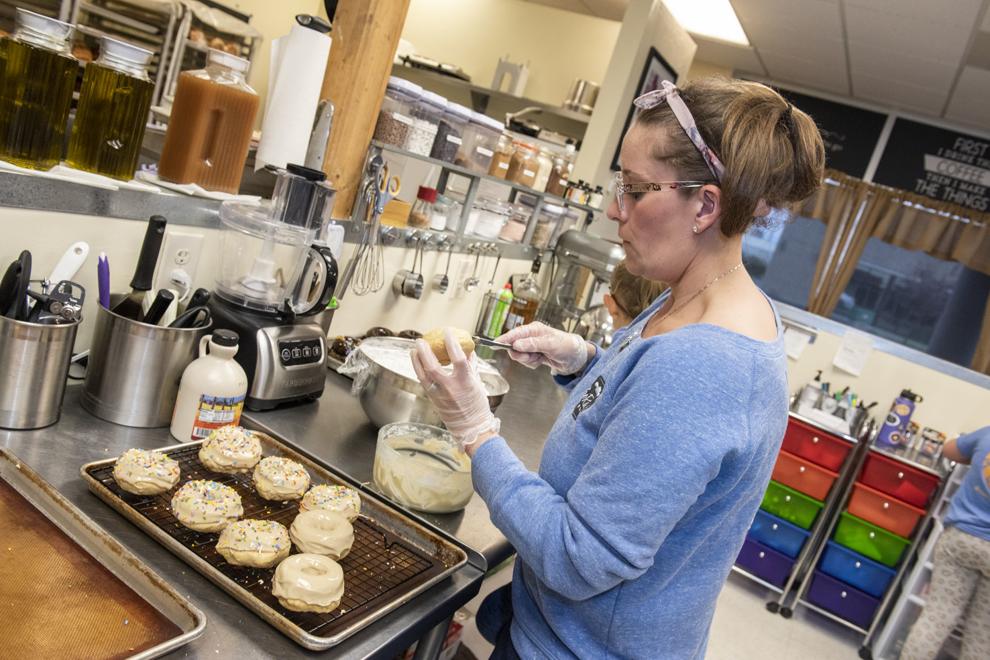 Dozens of choices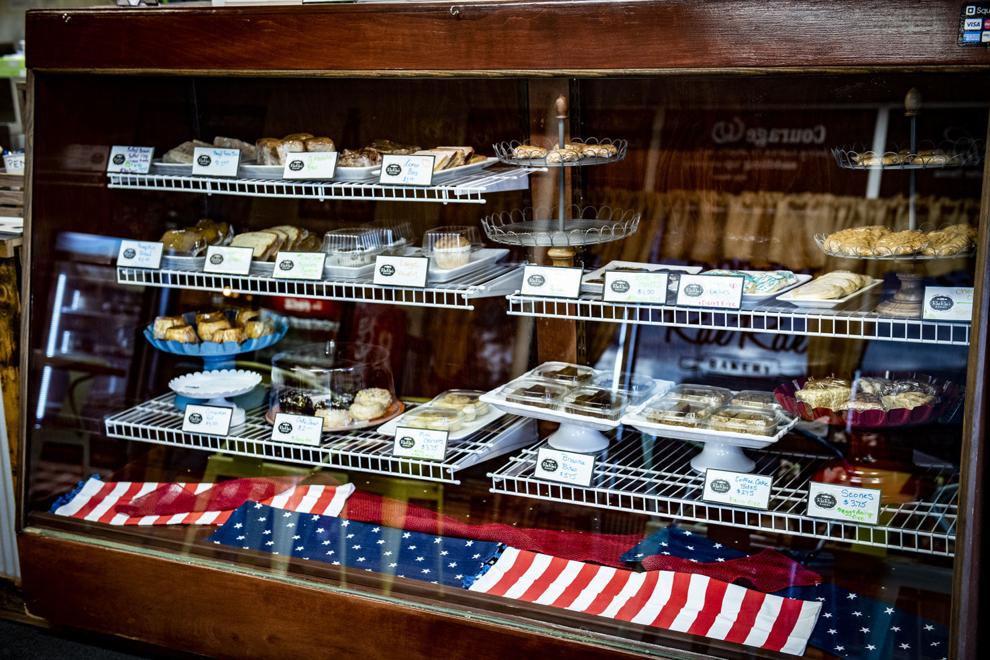 Service with a smile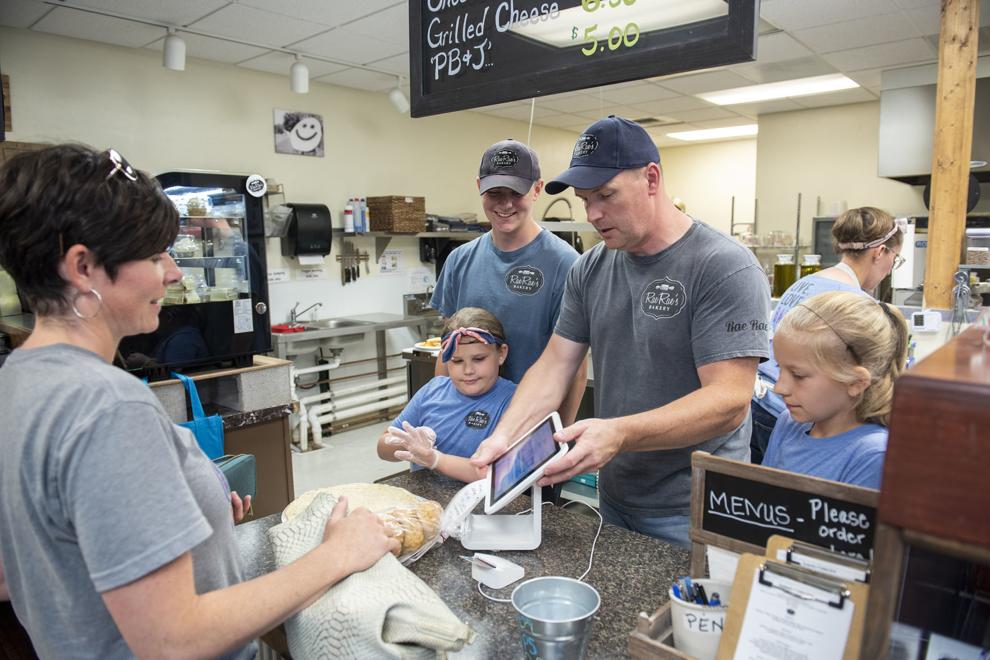 Stella Fong, author of 'Historic Restaurants of Billings and Billings Food' hosts 'Flavors Under the Big Sky: Celebrating the Bounty of the Region' for Yellowstone Public Radio.
TheLastBestPlates.com is a digital destination that serves up Montana's tasty food, travel and culture stories … one bite at a time.