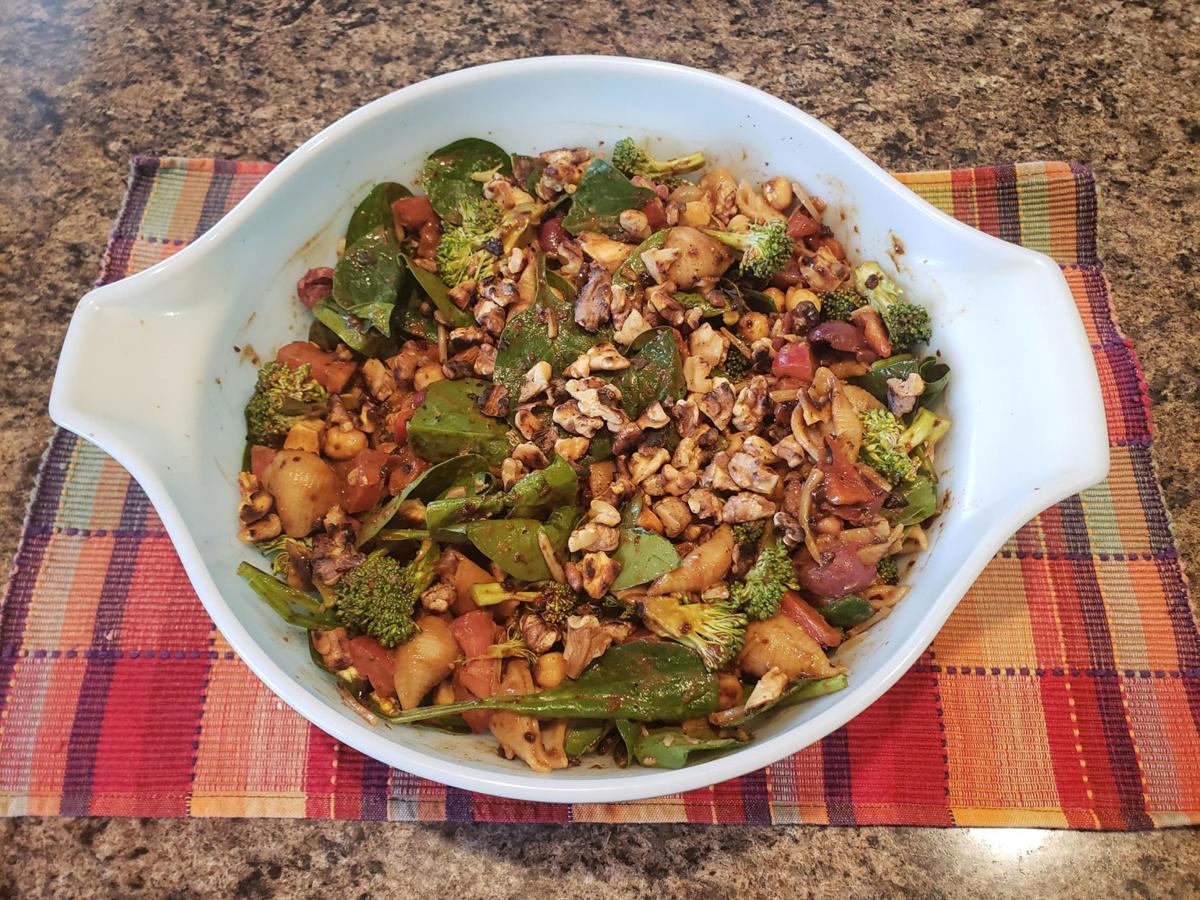 The topic that is dominating the news now is the coronavirus, the effect it is having on our daily lives and what is being done to halt the spread of the virus.
Something we can all do to protect ourselves from the virus and other illnesses is to practice healthy habits. Good nutrition is one of those habits and there are many nutritious foods you can eat to boost your immune system.
Following are some of the foods you can enjoy eating and at the same time know they will be of benefit to your immune system. Grapefruit and other citrus foods help increase the production of antibodies to help prevent the entry of viruses to your body. Watermelon is rich in Vitamin C and is valuable in immune-boosting properties. Red bell peppers have the most Vitamin C of any fruit or vegetable and they are also rich in the beta carotene that supports the body's mucous membranes lining the respiratory and intestinal tracts. Carrots are also rich in beta carotene.
Broccoli is rich in antioxidants, Vitamins A, C and E and fiber. Your body makes best use of the nutrients of broccoli when it is eaten raw or lightly cooked. Cauliflower also fits in this category and can be used in a variety of ways. Garlic is not only important for flavoring foods but is also important in fighting infections. Spinach contains numerous antioxidants and beta carotene and is rich in Vitamin C. Your body receives the most benefit when you cook it as little as possible.
Egg yolks contain zinc and selenium to boost your immune system along with needed protein. Add cinnamon to your foods since it is antiviral, antifungal and antibacterial. You can also add wheat germ since it is rich in immune-boosting zinc, and also contains antioxidants and B vitamins. There are many ways you can use these foods in the meals you prepare. Following are some recipes for you to start with. I encourage you to be creative and think of ways you can add more of them to your daily meals.
Besides being colorful and refreshing, this salad includes several ingredients beneficial to your health, including the immune-boasting broccoli spinach, and sweet red pepper, plus eggs if added. Shredded cooked chicken can also be added if desired.
Bow Tie and Spinach Salad
2 cups uncooked multigrain bow tie pasta (or other pasta)
1 (15 oz.) garbanzo beans or chickpeas, rinsed and drained (can substitute other beans)
6 cups fresh baby spinach (about 6 oz.)
2 cups fresh broccoli florets
1 medium sweet red paper, chopped
½ cup cubed part-skim mozzarella cheese
½ cup pitted Greek olives, halved
2 chopped hard boiled eggs (opt.)
1/3 cup reduced-fat sun-dried tomato salad dressing
¼ cup chopped walnuts, toasted
Cook the bow tie pasta according to package directions. Drain; transfer to a large bowl. Add the beans, vegetables, cheese, olives, basil and — if using — eggs to pasta. Drizzle with dressing and sprinkle with salt; toss to coat. Sprinkle with walnuts. Source: Taste of Home Magazine, "Healthy Recipes," 2018. Submitted by Julie Kirkpatrick of Billings.
Enjoy this silky old-style soup that is plain and simple. Enjoy it as a starter soup or as a lunch while you boost your immune system. You can also try cauliflower riced in a variety of ways, even using it as a pizza crust.
Creamy Cauliflower Soup
1 (2-pound) cauliflower, trimmed
1 large leek, white part only, washed and very thinly sliced (1 cup)
1 small baking potato, peeled and chopped (1 cup)
3 small inner stalks of celery, thinly sliced (1 cup)
½ teaspoon freshly grated nutmeg
3-4 tablespoons fresh lemon juice
Chopped pistachios or chervil or snipped fresh chives for garnish (optional)
Break cauliflower into large pieces. Cut off stems and chop them small. Cut the fleece (floret portion) into thick slices. In a large heavy pot, combine the cauliflower with milk, broth, leeks, potatoes, celery, salt, and nutmeg. Bring to a simmer and cook, partly covered, until tender, about 20 minutes. Uncover and cool until lukewarm, about 30 minutes. Transfer solids to a blender or food processor, in batches if necessary. An immersion blender can also be used. Puree until smooth, adding the cooking liquid gradually. Add lemon juice to taste. Transfer the soup to a saucepan and gently warm over low heat. Ladle into heated bowl and garnish, if desired. Source: "Eating Well, Now That's Italian!" September/October 1996.
If you are anxious to get outside and enjoy firing up the grill, try this savory way to grill vegetables, which you and your family will especially enjoy. The recipe includes several of the immune-boosting foods. Feel free to toss in some garlic cloves to add an extra immune boost.
Lemon-Veggie Foil Pack
1½ cups cauliflower florets
1½ cups broccoli rabe or broccoli florets
1 cup assorted baby carrots with tops, halved lengthwise
Fold a 36x18-inch piece of heavy foil to make an 18-inch square. Place the vegetables in the center of the square and top with the lemon slices. Sprinkle with lemon pepper and salt. Drizzle with 1 tablespoon water. Bring up two opposite edges of foil; seal with a double fold. Fold remaining edges to completely enclose vegetables, leaving space for steam to build. Grill packet, uncovered, over medium heat 25 to 30 minutes or until vegetables are tender, turning packet occasionally. Carefully open packet to allow steam to escape. Source: Better Homes & Gardens Special Interest Publication "Veggie-full," 2016.
Bernie Mason writes the Local Flavor column for Lee Montana Newspapers. She was a Yellowstone County extension agent for 24 years. Mason grew up in Sidney in a family of German and Danish ancestry.
Concerned about COVID-19?
Sign up now to get the most recent coronavirus headlines and other important local and national news sent to your email inbox daily.