I'm chatting up a small group of East Helena retired school employees who tell me they have been meeting for breakfast at the Hardware Café in Montana City for over 15 years. They say with a smile "we meet once a month on Wednesdays except for the months that don't have an "R" in them. "What?" I'm thinking. Then Bill Covey tells me they don't meet in May, June, July, and August and says with a wink "get it?" A chuckle resonates through the group, as they know this little joke catches folks like me off guard.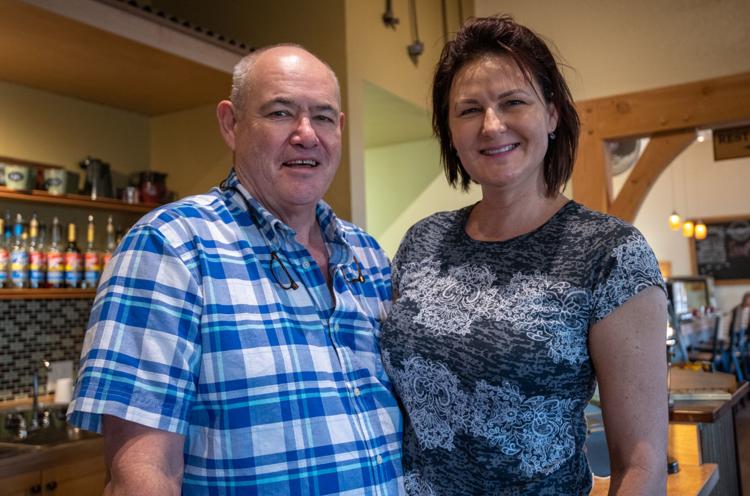 Rob Thomson and his wife Paula are owners of the Hardware Café. Rob mentions that this group of retired school employees is very typical of their customers. The Mustang and Ford Specialty Club gather on Saturday mornings, and a group of nurses from St. Pete's who work the night shift regularly come in on Sundays for breakfast before heading home. The casual atmosphere at the Hardware Café lends itself perfectly for like-minded folks gathering for food and fellowship.
Rob and Paula are natives of South Africa. How they ended up in Montana City owning the Hardware Café is a heart-warming story. They had come to Montana in the summer of 2008 to visit an uncle who treated them to breakfast at the Café. They immediately took a liking not only to the Café but the community of Montana City. They were determined to raise their kids in a society without prejudice and free of civil unrest, which was plaguing their homeland. Anxious to leave South Africa after intruders had invaded their home, they found out the Hardware Café was for sale when they returned for a second visit in December 2008.
In 2009, they purchased the little complex that held both the Café and a hardware store, along with a video/gift outlet in between the businesses. Neither of them had any previous experience in the restaurant business, but owning the Cafe would be their ticket to stay in the US legally.
The physical space of the Café has morphed over time with a few remodels that added additional seating and updated the furniture. The hardware store has seen its better days, and the space will soon be renovated for a new business. What was the video store is now an expansion of the Café, including space for Rob and Paula to roast their coffee. Using a blend of Brazilian, Ethiopian and Guatemalan beans, they roast coffee not only for their operation but also for the Helena business, Lattes & Sundaes. They also sell their blend over the counter by the pound and in k-cups.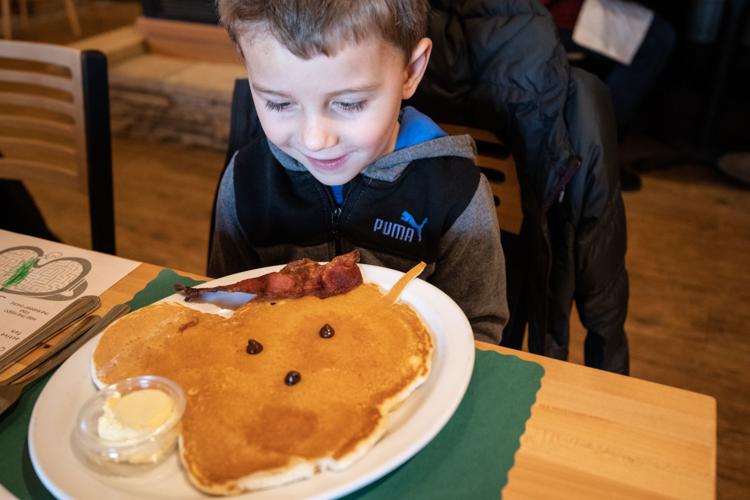 While the breakfast and lunch choices at the Hardware Café are relatively standard for a mom and pop eatery, it's the atmosphere and service that makes this place a winner. Over time, the menu hasn't changed much. Rob and Paula know what is tried and true. Occasionally they will get a whim to try something new, so it's tested out as a "special" to see how the customers respond. If the new offering seems to be a hit, it may be added to the menu. That's how corned beef hash (a version created in-house) made it onto the menu.
You have free articles remaining.
Keep reading for FREE!
Enjoy more articles by signing up or logging in. No credit card required.
The names of the various breakfast dishes are amusing. There is Buzz Saw Skillet, featuring two homemade buttermilk biscuits, two sausage patties on hash browns, topped with two eggs served with old-fashioned country gravy on the side. Electrician's French Toast, Carpenter's Cakes and Carpet Layers (two eggs served with Montana hash browns and toast) are some of the menu choices. Lunch offerings include burgers, sandwiches and a variety of specials, such as meatloaf or fish and chips. While breakfast is the biggest seller, patrons can opt for lunch anytime during business hours.
Rob tells me with his easy-going demeanor that if they have a customer who doesn't want to come back or bring someone else in, they have failed. He considers a visit to the Hardware Café a holistic experience — from how customers are greeted and taken care of, to how efficient the service has been and of course, having the food meet and perhaps exceed their expectations. The owners have built a business based on honesty and genuine appreciation for their customers and their community.
Rob tends to hang out at the "bill station" where customers pay, and where he can keep a watchful eye over everything. He is keen to make sure customers are seated promptly, waited on quickly and have a coffee cup that never goes empty. It's also the location of the roaster and where a variety of coffee drinks are fashioned, including lattes, espressos, chai and mocha specialties.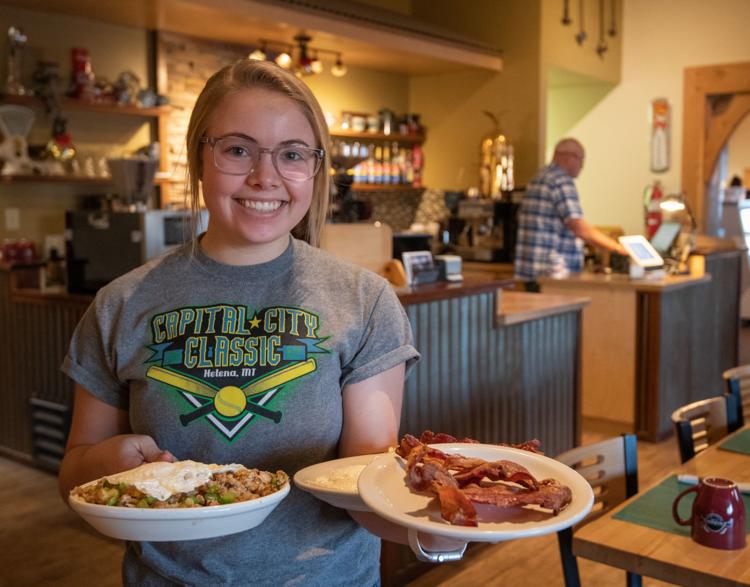 I've never seen a café so loved by its patrons. Jack and Pat Howell have been regulars on Sunday morning since Rob and Paula took over. Eggs Benedict is a favorite of Pat's, although she raves about the current special, pumpkin pancakes. Dave and Teresa Sturm call themselves "coffee snobs" and feel the blend that Hardware Café roasts is the absolute best in the region. "We love this place," they declare with great enthusiasm. The Lorenz family makes it very clear that "this IS our breakfast place," as they settle in at the small counter. Everyone I've chatted with echoes the same sentiments. The owners are exceptional folks, the food is outstanding with generous proportions, and the service is top notch.
Check back with me in 10 years. I have no doubt I'll be saying I'm a regular who has been coming here for a long time to this happy place.
---