Walk into Béquet Confections just outside Four Corners in Bozeman and suddenly, you feel safe. The moment I step through the door of the showroom, I am immediately swaddled in the hug of buttery caramel goodness. The thick rich aroma fills my head and takes me back to my childhood memories of caramel apples, Cracker Jack candied popcorn, and cinnamon rolls on Sunday mornings. A smile rounds the corners of my lips.
How can I not be happy when I know I can try more caramels than I can count on my fingers on my two hands? On this day, through the glass, looking into the production area, thick bubbles roiled in a kettle cooking up butter, cream and sugar at the front corner of the room. Workers spread Celtic sea salt caramel on long tables the length of a pool table. As the mixture settled, a flat shiny surface formed, reflecting the fluorescent lights above. Then upon closer observation, I detected the specks of salt crystals in the golden-brown slab.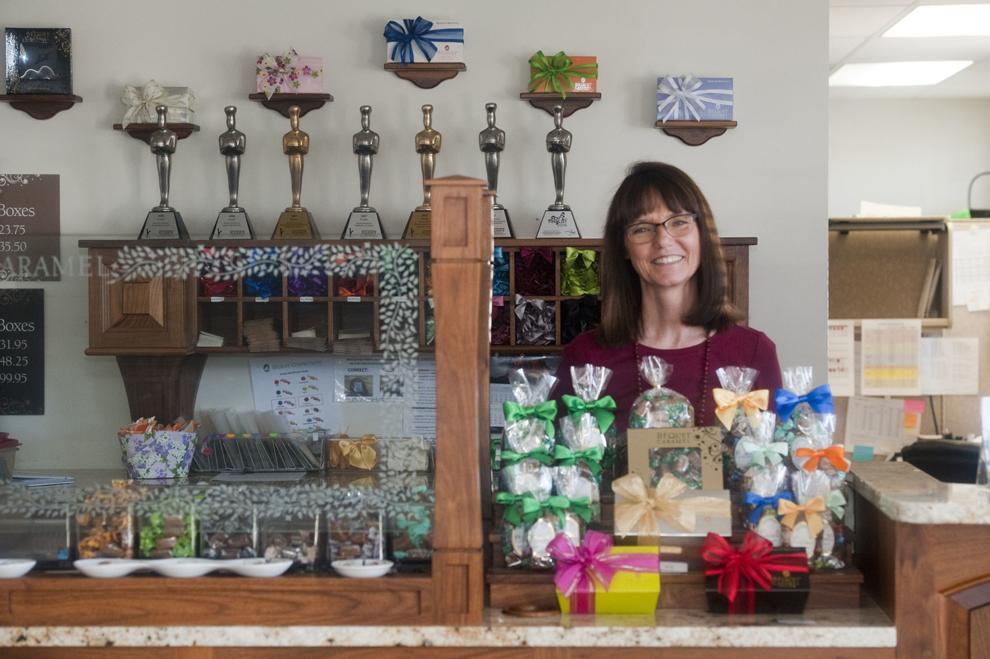 Robin Béquet started her caramel business almost 20 years ago. Béquet is pronounced "bee kay" and over the years she has heard many pronunciations of the company's name and her own last name. Her career began in the tech industry in sales and business management, working at first for W.L. Gore and Associates, the company that invented GORE-TEX jackets. She later relocated to Bozeman when her husband took a job in Big Sky country. She worked for ILX Lightwave for several years, and just as the company readied for going public, her dream of retiring at age 42 was crushed as she realized "the entire industry is going to crater." The company began laying off employees, and unfortunately, in 2001, Robin was in the fifth round of people to lose their jobs.
At the time, a coworker and friend, Betsy Tadvick was looking into investing in a business. The two teamed up and turned what was a hobby for Robin, making candies for friends and family, into a business. Unfortunately, right before they were going to launch their business Tadvick left to focus on her family. To this day, she is a good customer and continues to be a good friend. Fortuitously, Béquet's father moved from New York and was able to help her with production.
Béquet's secret to her business' success was sticking to her business plan —not deviating. She began the company with the "bootstrap" business style, launching the business with less than $1,000.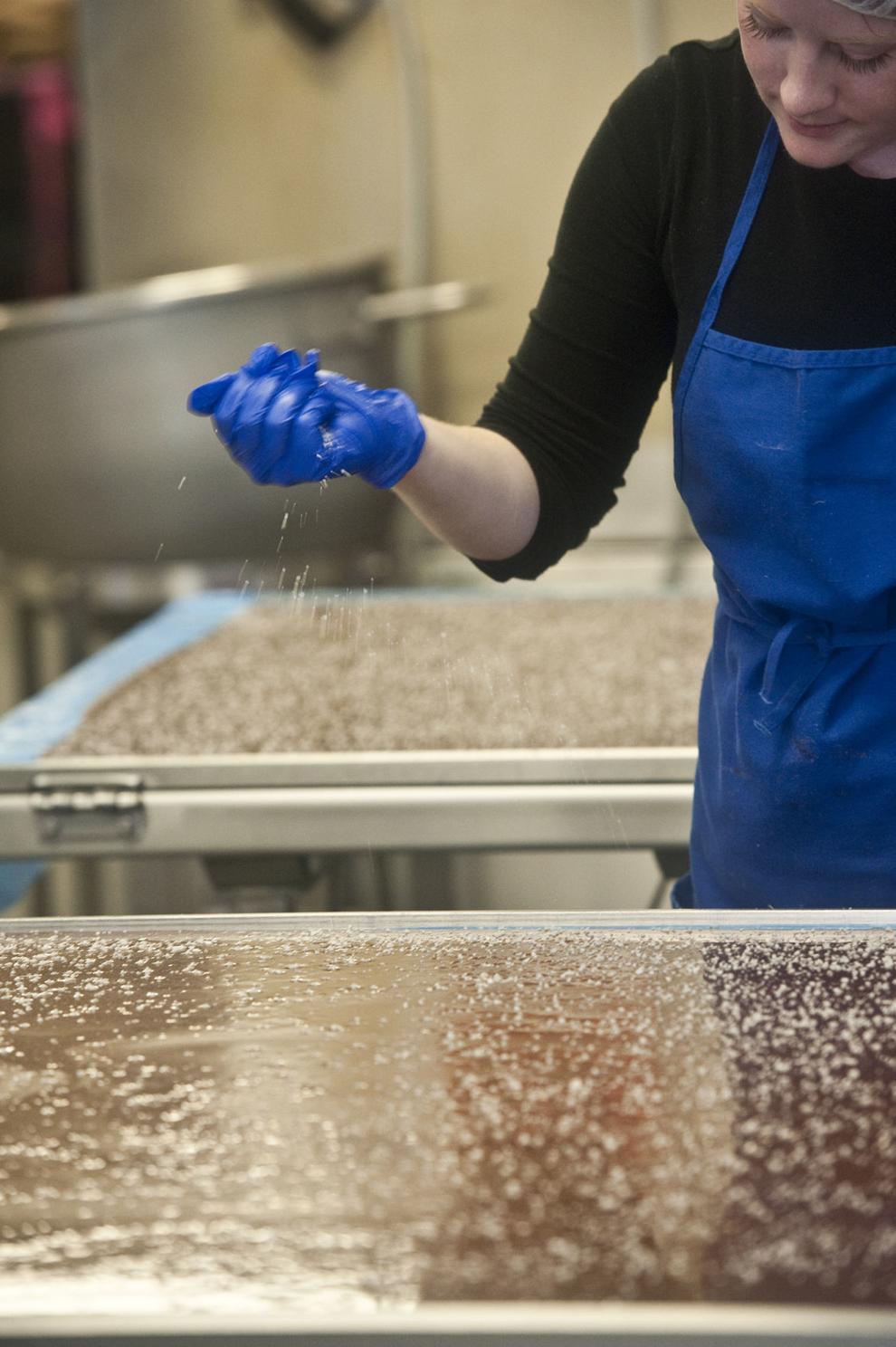 "I am a fiscal conservative and I like to be very cautious with money," she said. In the beginning she started out with a vanilla caramel, passing out samples in front of potential outlets. She focused on natural food stores, gift shops and coffee shops. She took samples to Big Sky, Livingston and reached as far west as Spokane.
"I remember standing outside of Montana Harvest, the natural food store that used to be on Willson, with my samples in hand and thinking to myself what am I doing walking into a natural food store? These people eat healthy. Have I lost my mind? It was only the professional in me that said, 'You identified it as a potential niche so you go in there and present that product and you are not allowed to turn around,'" Béquet saidd. Following her business plan brought her to one of her biggest type of retailers.
In 2004, Béquet Confections received the "Aisle-by-Aisle" award from The Gourmet Retailer magazine at the Fancy Food Show in New York. Out of 100,000 exhibitors, 17 products were chosen. This recognition put the company on the food retailing map. Asked what helped her succeed, Béquet said, "Samples. We have samples on the table in abundance." Over the years, the company's caramels have been presented the Specialty Food Association's sofi award, the most prestigious award in the gourmet food industry, five times.
"My favorite memory of all our trade shows is the untold number of times a buyer comes out, smiles, politely picks up a sample, takes two steps away, pops it in their mouth, reverse those steps, comes back" to grab another sample she said.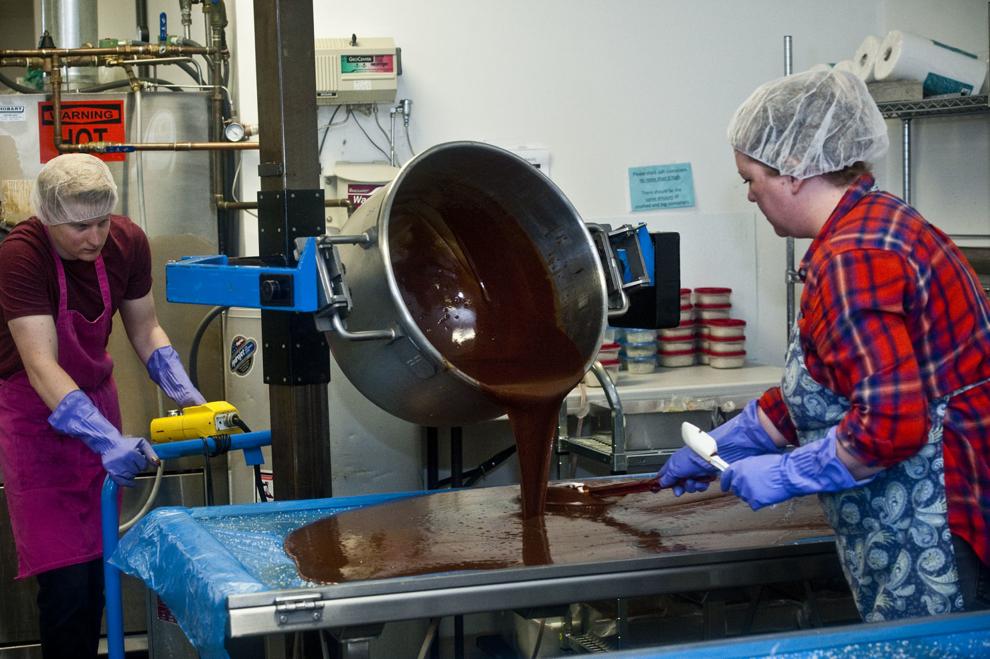 From the initial offerings of classic vanilla and soft caramels, Béquet Confections now carries 13 varieties. Flavors include chocolate, espresso, butterscotch and green apple, and salted varieties of mocha, butterscotch to spicy chipotle. New combinations can be achieved by twisting candies together such as bringing Celtic sea salt caramel with chocolate caramel or cinnamon swirl with green apple or espresso with chipotle. Recently they released Béquet caramel sauce in 2.6-ounce cups for convenient dipping and drizzling.
Béquet Confections is living up to their claim of "Our goal is to make the very best caramel anyone has ever tasted." For me it is indeed the buttery one-of-a-kind experience that makes me smile.
---
Stella Fong, author of 'Historic Restaurants of Billings and Billings Food' hosts 'Flavors Under the Big Sky: Celebrating the Bounty of the Region' for Yellowstone Public Radio.
TheLastBestPlates.com is a digital destination that serves up Montana's tasty food, travel and culture stories … one bite at a time.