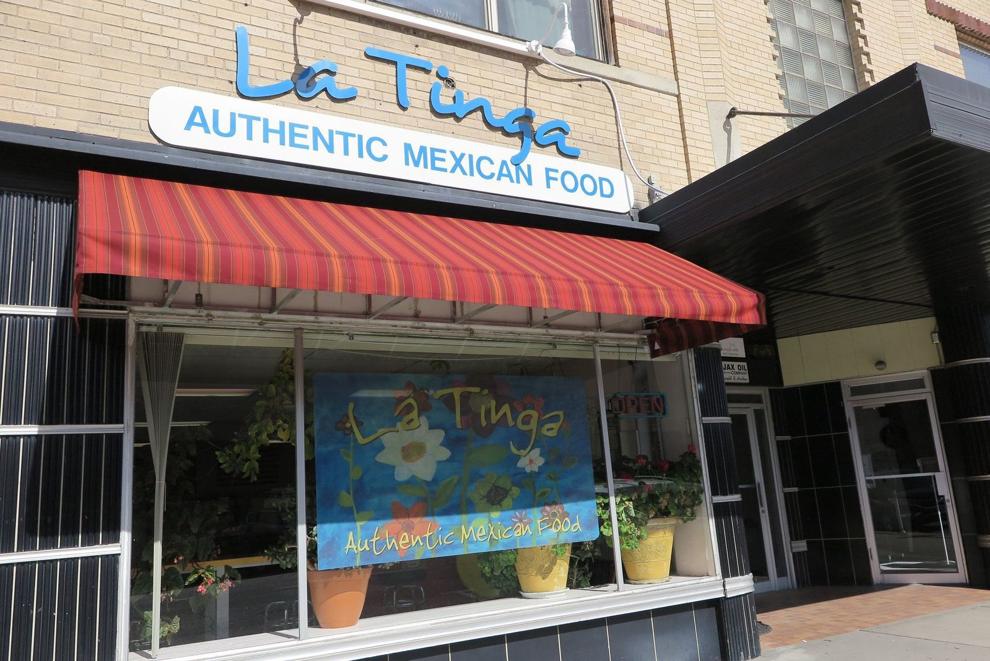 Though "la tinga" translates to a Mexican stew rich in tomatoes, browned meat, and smoky chipotle chiles, "ting" in English refers to a clear, sharp ringing sound, reminding me of tapping glasses for cheering celebration or the ringing of bells during meditation.
La Tinga Mexican Restaurant found in downtown Billings resounds with homestyle cooking from the south. The owner Evelyn Hammond does it all here at this intimate and neatly kept cafe redolent with family recipes.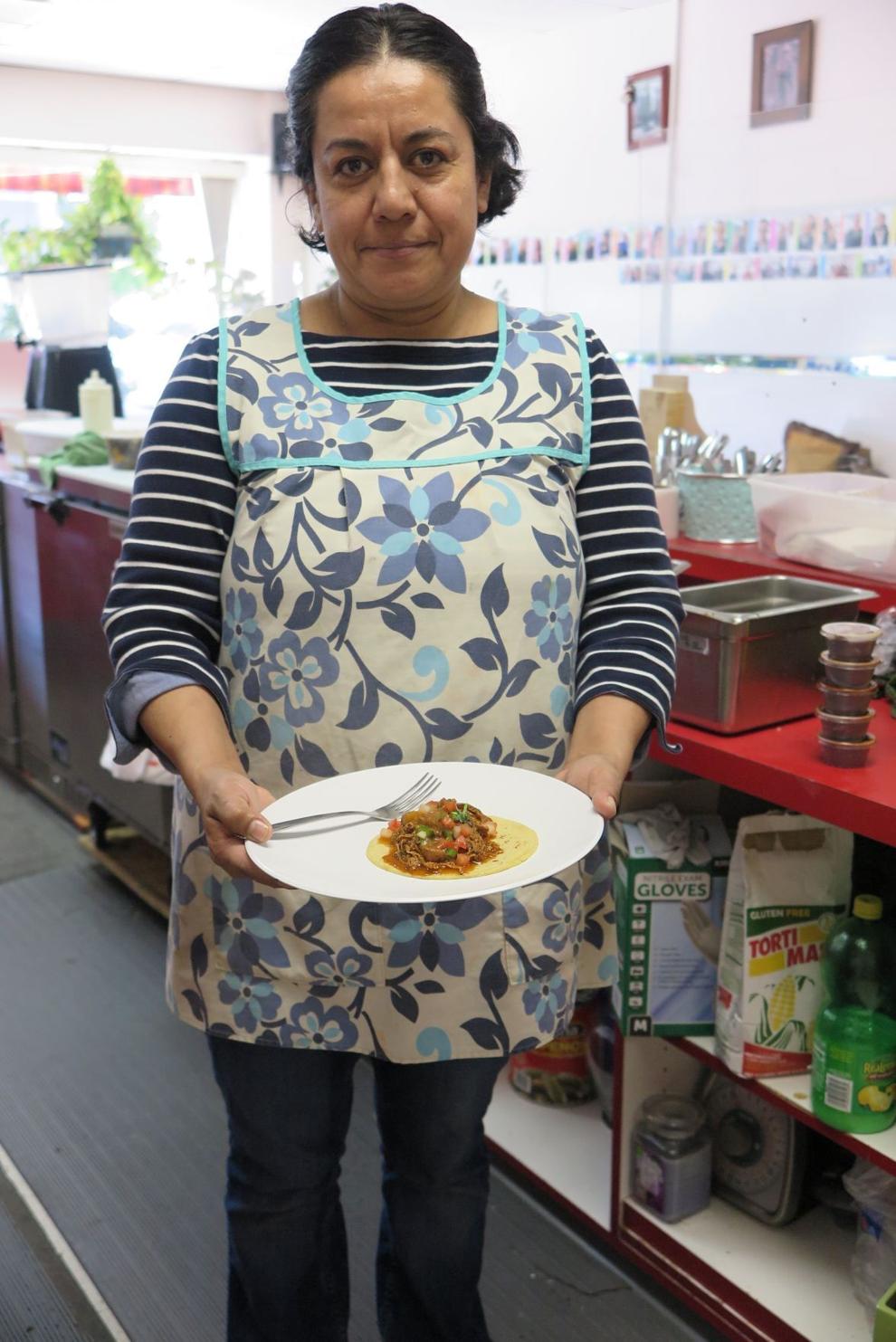 A photo of Hammond's grandmother hangs front and center behind the counter. "My grammie, she was the constitution of the house," Hammond fondly shares. She recalled that whatever her beloved grandmother set into precedent was to be respected and followed.
At La Tinga Hammond nourishes and nurtures the diners as her grandmother taught. She displays photos of her customers, lining them up along the side wall right under a painting of a heart. She points out, "It's 'la corazon,'" Spanish for heart.
La Tinga is a one-woman operation with Hammond prepping, cooking and cleaning up. "My customers are so patient," she says, "I love that they trust me. It's God and me. God is in the kitchen."
A native of Mexico, Hammond fell in love with her husband Robert and moved to Billings in 2008. In 2012, Hammond opened La Tinga in the space formerly occupied by the coffee shop of the old bowling alley adjacent to the Art House Cinema.
For years, Hammond made the trek from Mexico to Bozeman to visit her sister, Alba, and brother-in-law Curtis Jeffries. Traveling by bus, she hand-carried scarce items such as chilis, and Jamaica, the drink made with infused hibiscus flowers.
On one of her trips, the bus she was riding broke down in New Mexico. She reloaded onto a bus heading to Wyoming, later transferring to Bozeman. Serendipitously, Robert Hammond, a professional truck driver, had abandoned his broken-down rig in Denver, and was also trying to get back to Montana.
Robert, who was on the same bus, offered his assistance in carrying her goods. "I was suspicious," Hammond says with a laugh. "But he helped me and I was grateful."
During her visits to Bozeman, she cooked at the Bozeman La Tinga, owned by her sister Alba Jeffries and brother-in-law Curtis. The couple opened their restaurant in 2005, featuring family recipes from the Yucatan in Mexico. One day Robert appeared at the restaurant. "He came over to La Tinga. He just showed up." That chance encounter led to marriage six months later, and Hammond's relocation to Billings.
She found janitorial work in Billings to soon take work at her sister's restaurant in Bozeman. Hammond later decided to operate her own business closer to home, opening a La Tinga in Billings in 2012.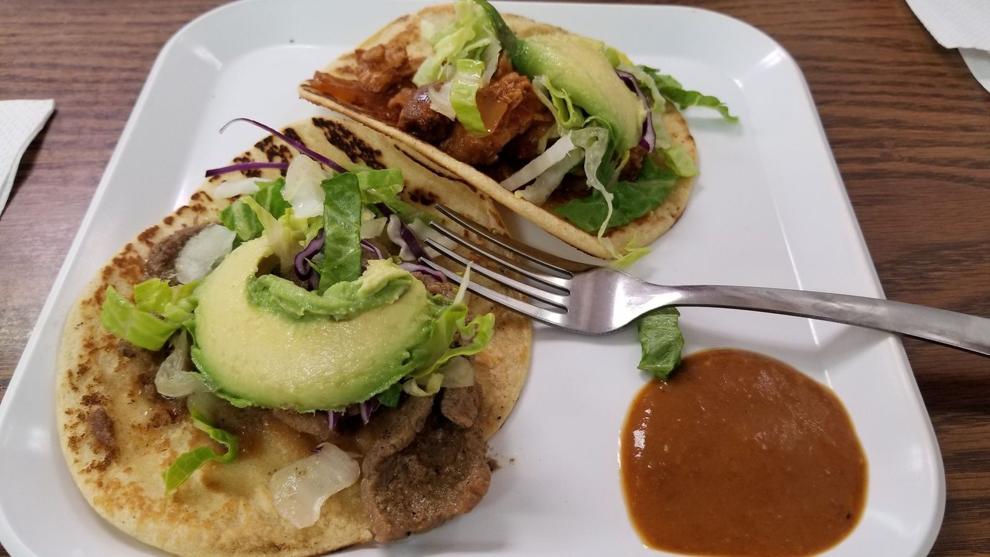 Hammond's grandmother and grandfather never divulged their recipes. "My grammie and grandpa made mole by themselves. I learned from being there. It was the secret of the home." Keeping the secret meant the children would return home for favorite dishes. As a teenager, Hammond did not appreciate the value of learning her grandparent's cooking secrets, but admits, "I grew up with flavor. I can smell right away if something is wrong."
On this Saturday, my husband and I walk into La Tinga and inhale the aroma of tomatoes, onions, and chilis cooking with pork, blended with the toasty smell of corn tortillas. At the counter, I order the chile relleno plate with beans and rice accompanied with avocado, onion and cilantro while my husband opted for a chicken and potato taco and carne asada taco.
We take a seat under the handwritten words "los mas ricos tacos" or "the most delicious tacos" on the mirror border lining the wall's center. As we wait for our food, we hear Hammond ask a customer as she leaves, "Everything okay? Thank you, senorita."
I become okay when I bite into my chile relleno, a roasted poblano pepper filled with cheese and wrapped in a fluffy egg omelette. The accompanying beans and rice are house-made. My husband's tacos are savory and tender.
When we finish eating, we take our plates back to the busing station. As we leave, we offer our "gracias" or thank you to Hammond for a home cooked meal from "la corazon."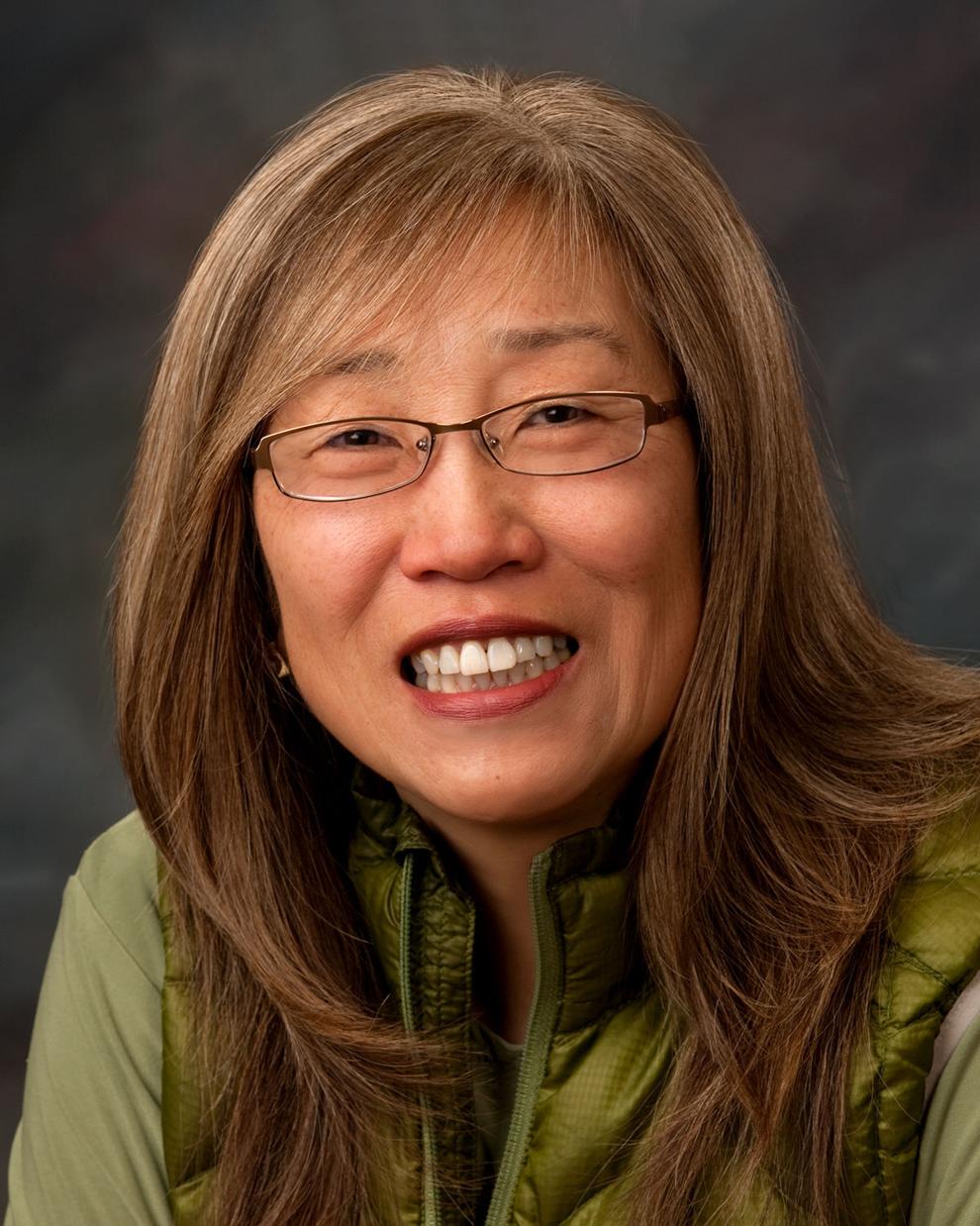 Stella Fong, author of 'Historic Restaurants of Billings and Billings Food' hosts 'Flavors Under the Big Sky: Celebrating the Bounty of the Region' for Yellowstone Public Radio.
TheLastBestPlates.com is a digital destination that serves up Montana's tasty food, travel and culture stories … one bite at a time.