Festive vibes of Friday resounded at Lilac. On this night, Suzi Reitz and I celebrated our friend Sharon Forman's birthday. Chatter and conversation surrounded us, amplifying our mood.
"It's happening in here," Suzi commented.
The one-room dining room with windows fronting Montana Avenue was full, including bar seating with prime views into the small kitchen. The abstract paintings of Montana skies and aspens by Kira Fercho reminded us of our Billings presence, but the charcoal walls, round clothed ceiling lights and metal wall sconces transported us to cosmopolitan cities beyond.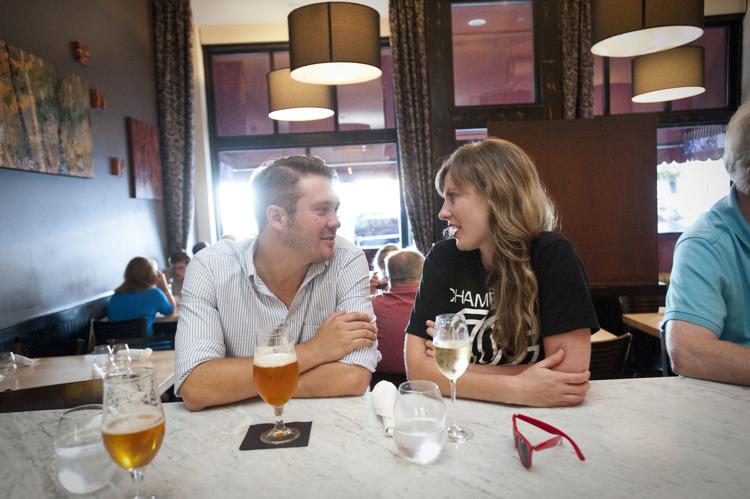 "This is an easy place to come," Sharon added. "You can dress up or come casual."
Jeremy Engebretson recently received recognition as one of the best chefs in the Pacific Northwest from the James Beard Foundation. When asked how he felt of the recognition, he responded with a humble smile, "I have waited 16 years for this since I started cooking." At Lilac, for the past nine years, he has presented "Modern American Cooking" in a changing menu with more than a dozen options.
"Inspiration for new dishes usually comes from one of three things. Seasonality is the most common. Repetition is also an occasional catalyst," Engebretson said of bringing back items such as tongue tacos almost every summer. The braised short rib, cheeseburger and fries served with buttermilk dressing remain constants to prevent a revolt from regular diners.
We deferred to Sharon to select this evening's food, though Suzi had been eyeing the tuna tartare, and my focus was on the smoked tomato risotto. After placing our order, we shared a sour cherry cider — a tradition, whenever we reunite, of sharing pink drinks.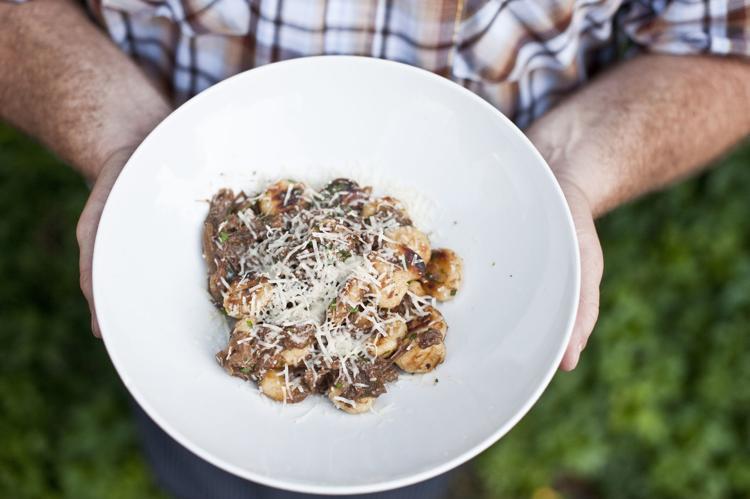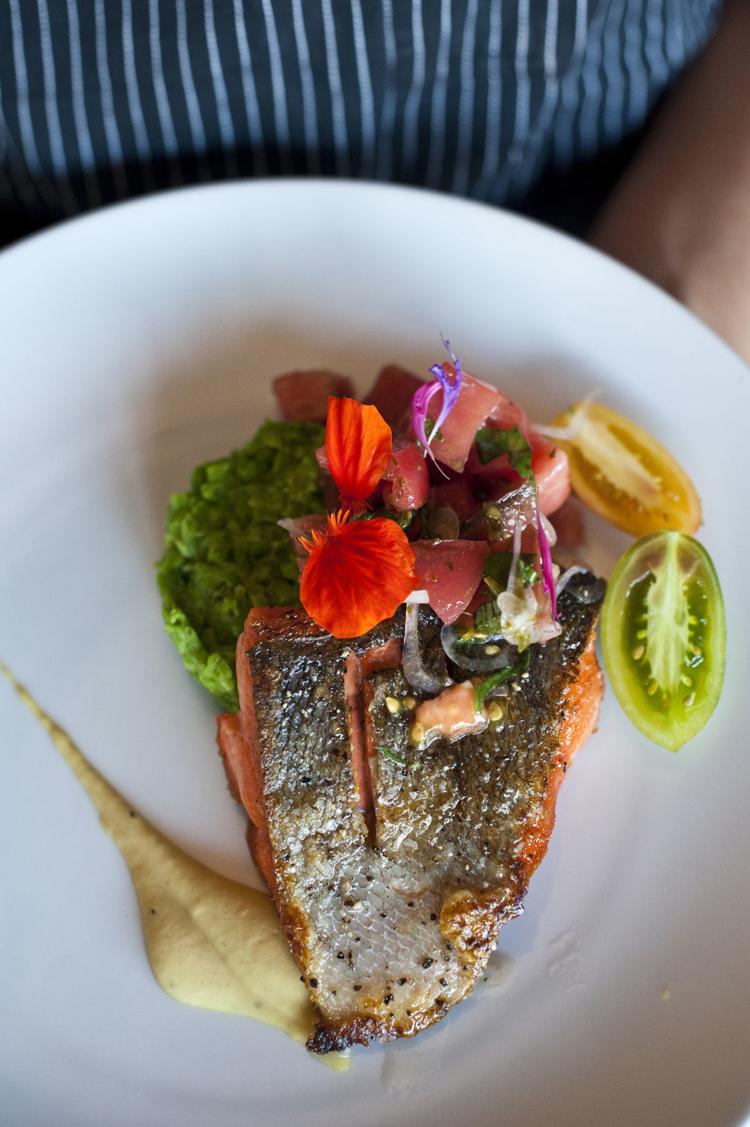 The tuna tartare arrived at the table in a tilted bowl with a scoop of fish chunks dusted generously with finely shaved frozen foie gras appearing like snow. While the chili vinaigrette provided a comfortable spicy punch, the foie gras smoothed over the moist fishlike butter at first bite. The cucumber pickles on the side offered just the right amount of sour.
"Going on trips, reading what's new on the scene, this sort of thing" excites Engebretson, he said. While creating the tartare dish, he said he'd thought, "Hey, I had this, we should riff on it and make it our own."
"This is just delicious," Suzi said of the pumpkin hummus — a creamy spread garnished with black beans served with wedges of flatbread, crunchy on the outside and tender inside.
The smoked tomato risotto exuded just the right amount smokiness with the rice cooked al dente (just the way it should be). The cherry tomatoes with pops of saltiness and touches of sour with sweet complimented the succulent grilled-marked slices of zucchini. The grilled flat-iron steak came to the table medium-rare as ordered, anchored with a pumpkin seed Romesco sauce and roasted fingerling potatoes.
Though Lilac's signature sticky toffee pudding beckoned us to order dessert, we were just too full.
"The portions were really nice. Enough to share," Sharon said.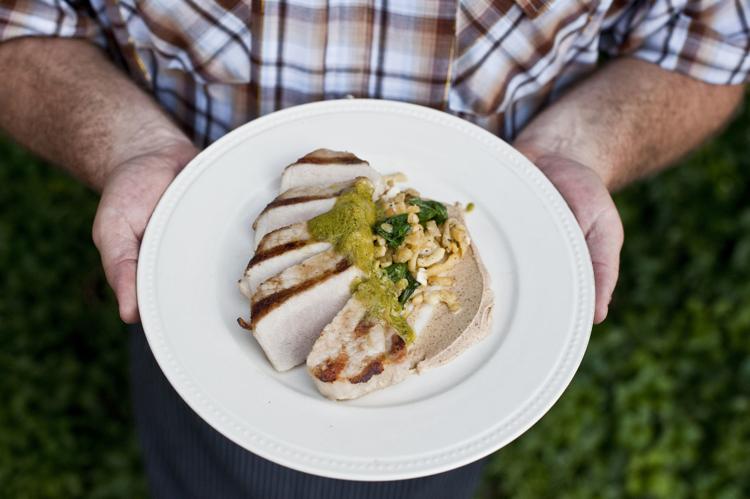 Suzi's words summed up the experience: "All I wanted was more. We licked our plates clean."
Now that's the ultimate testimonial to a good celebration.
Pumpkin Hummus
Makes: Enough for a crowd
For everyday eating, canned chickpeas or garbanzo beans and pumpkin puree can be used. If you do not have tahini and want an adequate substitute, use 3 parts peanut butter to 1 part sesame oil. Of course, in Chef Engebretson's kitchen at Lilac, the hummus begins with chickpeas cooked from dried beans and roasted pumpkin.
13 ounces cooked chickpeas
2 tablespoons roasted garlic puree
2 tablespoons fresh lemon juice
Salt and fresh ground black pepper, to taste
Blend chickpeas, pumpkin, tahini, garlic and chili oil in a food processor until smooth. Add lemon juice, salt and pepper to taste. Serve with naan, crackers or cucumbers.