One of my favorite things about traveling is discovering unexpected treasures. I love driving down a small town's main drag — in this case, Central Avenue in Sidney — and stumbling upon an eatery so hip and eclectic it would more likely be sandwiched between a swanky art gallery and a juice bar in Brooklyn or Portland than standing amid the hardware stores and insurance agencies of an eastern Montana prairie town.
"I love when people walk in and say, 'Wow, I wouldn't expect to find this in Sidney,' " said owner Travis Peterson, who with his parents Gail and Rhonda Peterson and wife Emily opened Meadowlark Brewing in May 2014. "We wanted to try to create a different ambience, something fun — a communal gathering place where people could bring kids and everyone would feel welcome."
Judging from all the highchairs holding wiggly babies and the old-time ranchers perched atop Meadowlark yellow barstools scattered throughout the space, they've succeeded in attracting a multigenerational crowd.
"So many places, you get in … you eat … and you get out," said Peterson. "We wanted to not only serve good food and good beer, but also to be more of a public house where people can hunker down and stay awhile — a place to meet up with old friends and make new ones."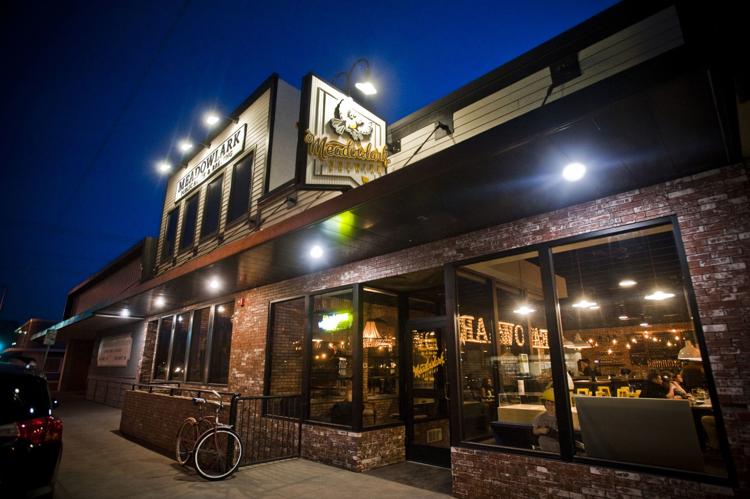 I first glimpsed Meadowlark Brewing in May 2015. After seven long hours behind the wheel, I was in dire need of a good meal and a comfortable place to stretch my legs. I had expected to grab dinner in a typical, windowless steakhouse, when the magnetic glow of a brick building buzzing with energy caught my eye.
I walked through the front doors and discovered not only a diverse crowd, but also a diverse lunch and dinner menu that offered fresh salads, pastas, house-made soups and an array of appetizers like Maniac Poutine (an awesome portion of hand-cut fries, white cheddar cheese curds, pork belly, poutine brown gravy, green onion and fried egg).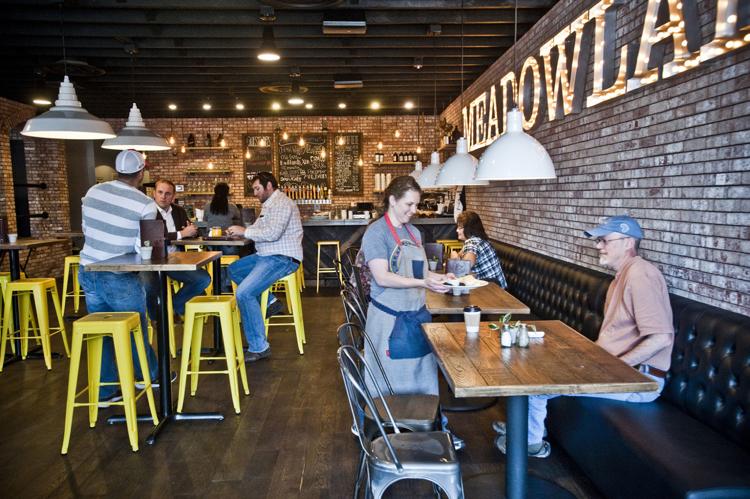 The menu also lists five unique burgers (including the Mountain Man, which features a mixture of bison and elk), Baja Fish Tacos with black bean salsa, pico de gallo and queso fresco; two types of salmon; six sandwiches (including the Coupe Deville with chicken breast, Havarti cheese, zesty aioli, balsamic drizzle, lettuce and tomato on a ciabatta bun) and a delicious 8-ounce grilled flat iron steak, plus much more.
"I have to admit we were a little selfish when designing the original menu," said Peterson, a fourth-generation Sidney resident who obtained a civil engineering degree from Gonzaga University before working on marine projects in California and Washington. He was living in Seattle with fiancée Emily when his mom called in 2009 to inform him that his dad was having heart issues.
Peterson dropped everything and moved back to Montana to help run the family business, Sidney Red-E-Mix. Emily soon followed.
A year or two later, his father's health had improved, but the oil boom hit.
"At that point, there was no leaving," Peterson said.
Gail and Rhonda, who had given Peterson his first home brewing kit in high school, suggested they open a brewery together. Peterson's first thought was, "You're nuts!" he said, but since he'd enthusiastically been pursuing the hobby since his teenage years, he agreed.
"Going from a kitchen stove to a commercial setting is quite a leap, though," he said.
You have free articles remaining.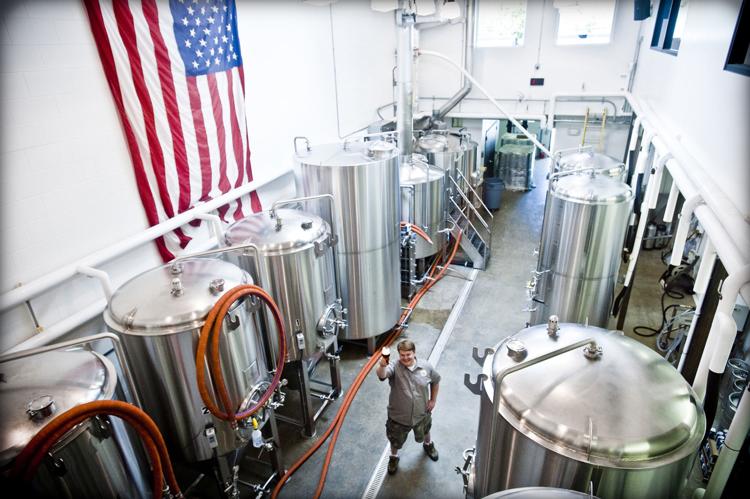 He soon connected with Tim Schnars, a brewer from Pennsylvania.
"I interviewed half a dozen applicants, but Tim and I have similar senses of humor and we just clicked," Peterson said.
After bonding over a conversation about pumpkin beer and a shared belief that squash would make a more interesting fermentable source, since the flavor is more about the spices than the gourd, Schnars eventually was hired as Meadowlark's head brewer.
"Tim is passionate about beer and absolutely integral in our success," Peterson said.
Their first batch of beer went out in August 2014, and from there things in the public house snowballed. They decided to add a restaurant ("We had loved the Seattle dining experience and were really missing it," Peterson said.), and Rhonda thought it would be fun to serve espresso and baked goods in the morning — so they added a coffee house component.
But after awhile, the hours and workload spun out of control, and Peterson found himself less able to focus on his passion (beer) and spending too much time away from his young and growing family.
So when Angie and Aaron Pelton approached the Petersons about taking over the food portion of the public house (making Boyd and Hannah Frye their managers), the Petersons jumped.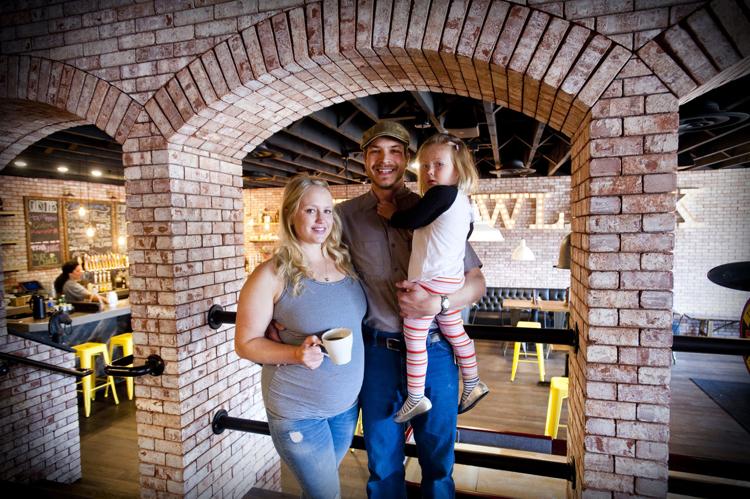 "Now instead of managing 27 people, I manage two," said Peterson. "And I occasionally get to have lunch and dinner at home with my family."
Business hours are now 11 a.m. until 10 p.m. Coffee and espresso are still served, but gone are the array of morning baked goods; the menu strictly offers lunch, dinner and appetizers.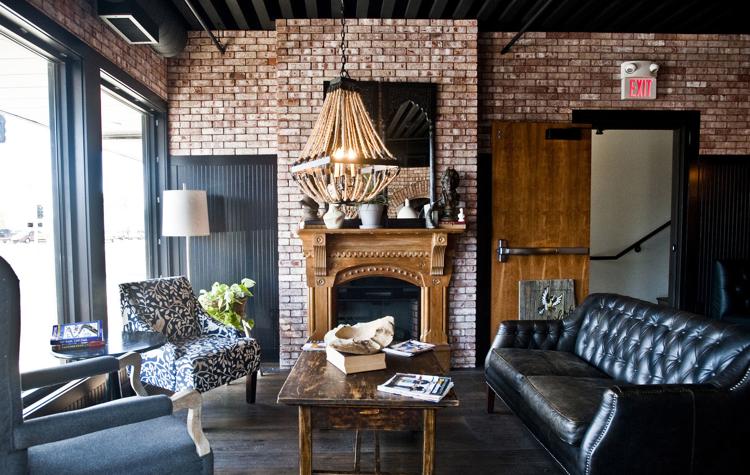 Of course there are six year-round beers on tap, as well as a bevy of revolving series: Fruits & Fields Series, Constellation Series, Flights of Fancy Series and Sipster Series.
The Petersons also rent out the public house's basement to five local businesswomen: Emily Peterson is an aesthetician and operates her business from there — as does a makeup artist, two massage therapists and a clothing boutique called Tris.
"We keep the rent affordable," said Peterson. "We have the space, and I'd a lot rather see businesses open in downtown Sidney than make more money on rent. If you've ever lived in an oil town, you learn you've got to plan for the ebb and tide. You've got to focus on your locals; you won't succeed if you don't."