I tossed and dressed fresh local spring greens in my salad bowl this winter season, even when temperatures dipped below zero. Twenty minutes from my house, between Billings and Laurel, I was able to secure fresh produce from Swanky Roots, an aquaponic greenhouse growing lettuce, herbs, edible flowers and sprouts. Pristine Red Butterhead, Rouxai Oak Leaf or Tropicana Green Leaf, free from insect holes and flaws from Mother Nature's wrath, melted in my mouth.
The word "swanky" has references to sumptuousness and deliciousness, but coincidentally is co-owner Ronna Klamert's maiden name. Mother Ronna and daughter Veronnaka Evenson founded Swanky Roots about three years ago.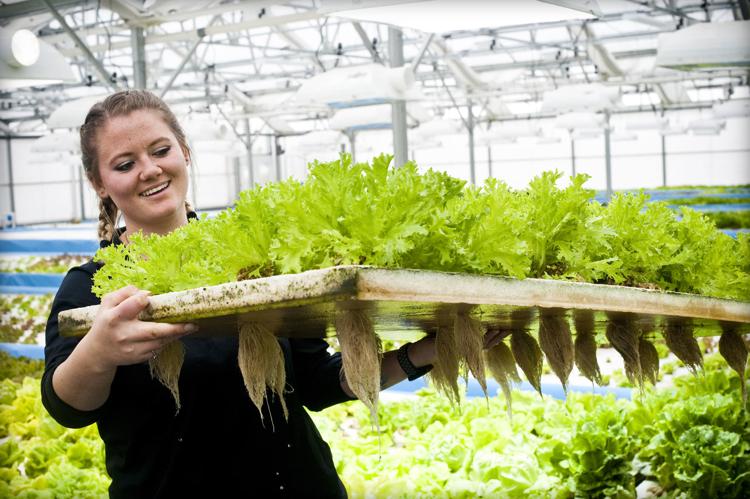 Before Evenson's graduation from Montana State University with a degree in plant science and agricultural education, Klamert proposed the idea of using aquaponics to grow vegetables. At first, Evenson was not convinced, but she said that "the more I looked into it the more I really fell in love with it. It's very scientific-based which I am very passionate about, and it just made sense to me — the combination between the fish and the plants."
Aquaponics engages a symbiotic system of fish with cultivating plants in water. The roots of the plants thrive in water with the heads of lettuce suspended on top on platforms instead of soil. In Swanky Roots' case, bluegill sunfish play the key role in the cycle. The 10,000 fish living in eight tanks are fed five times a day with high-quality food. The filtered fish waste supplies the nourishment for the environment, traveling through a gravity-fed system, sloping towards long troughs where the plants grow. After the plants absorb the nutrients, clean water returns to the fish.
In the 30,000-square-foot facility, with temperatures at 75 degrees, bright sunlight, soothing clean air and the sounds of trickling water and country music, the ambiance is almost spa-like. Klamert, who comes in to help daily, pointed to a hammock. "When you are in here all day and take a break, just to lay down, swing and sway and listen to the water. It doesn't take much and you're ready to go again."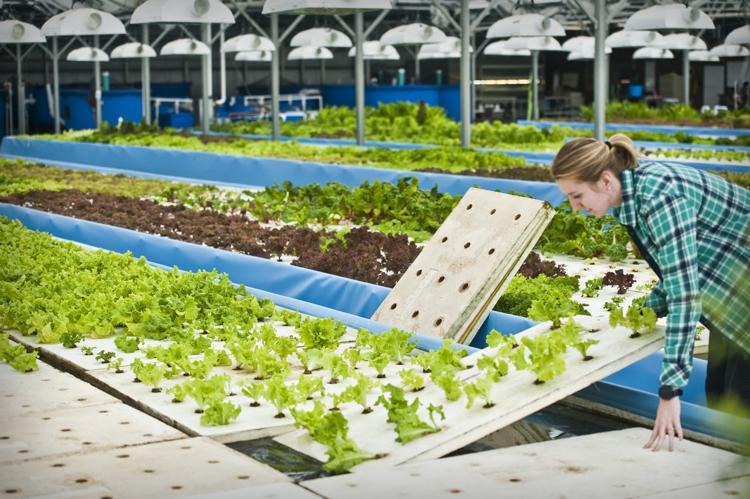 With about 12 hours of daily light, lettuce seeds take about 60 days to develop into mature plants. Swanky Roots grows other produce, such as chard and kale, along with nasturtium in clay pebbles. Veronnaka added, "Mostly we are thinking about chefs with some other fun varieties of things like the edible flowers, but we've learned that a lot of people coming in here love getting them. I'm trying to make it more than just a lettuce stop, making it worth it for people coming out to visit us."
In the greenhouse, two long beds are reserved for clay pebbles the size of large marbles. The pebbles substitute for soil, acting as the substrate for vegetation growing outside. By not utilizing dirt, "You don't have a lot of the diseases that thrive in those settings," Klamert said. "This is where we like to grow a few more specialty items like bok choy or our cabbage. We have radishes and our tomatoes as well."
You have free articles remaining.
You're out of free articles
Sign in or create a FREE account to keep reading.
Evenson said, "My husband's grandpa does not usually like tomatoes but every week he wants tomatoes from us. I say 'yes,' as I have won someone over." Many people shy away from kale, but they try a taste and change their minds.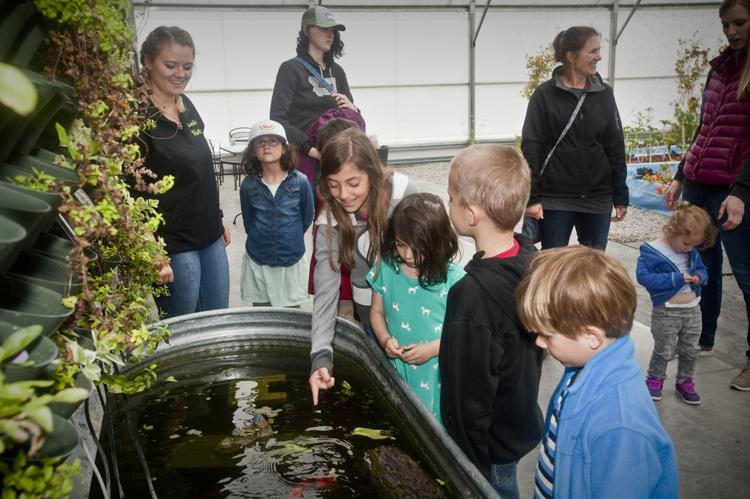 The misconception of their lettuce, Klamert said, is that "people think that the taste is watered down, and not too flavorful, but we actually find the opposite, bursting with flavor, and this is because they are very happy plants."
Executive Chef Dirk Frickel of Hilands Golf Club buys produce at Swanky Roots. "Just knowing where your product comes from is one of the most important things about being a chef," he said. Frickel picks up his own greens from Swanky Roots twice a week so he can incorporate their product into his menu.
For my home menu, the greens are best just tossed with lemon juice and olive oil with a sprinkle of salt and garnished with their chive, beet or broccoli microgreens. I am just delighted to know that with Swanky Roots down the way, I can savor fresh salads any time.
---
Junior Gardeners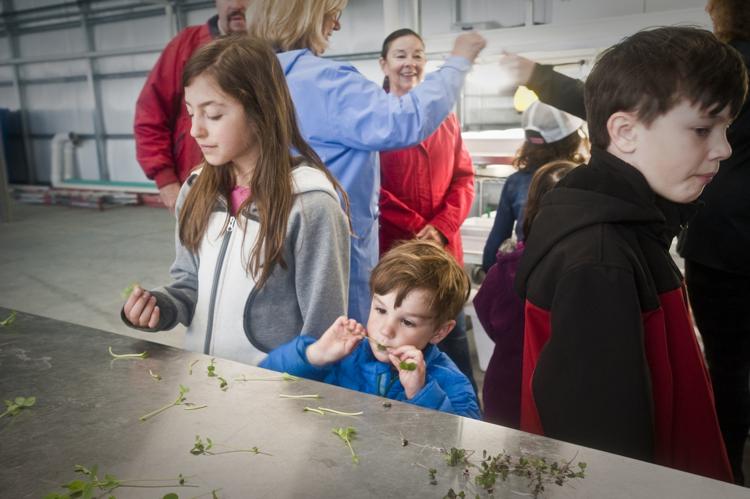 Local microgreens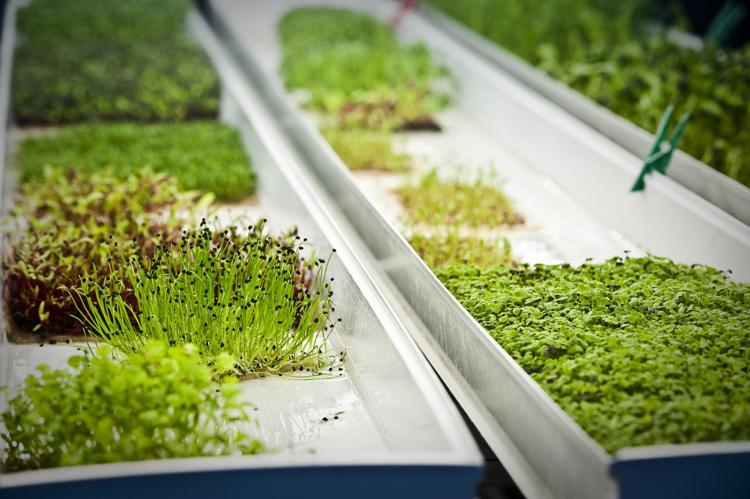 Hobby garden display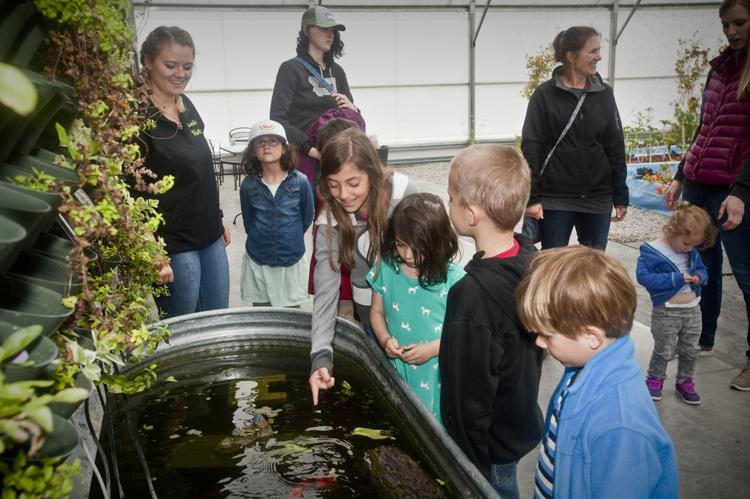 I spy a bluegill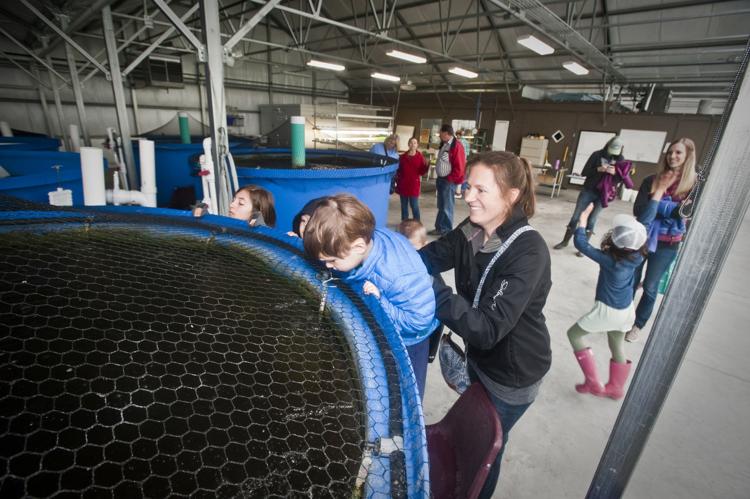 Hands-on tours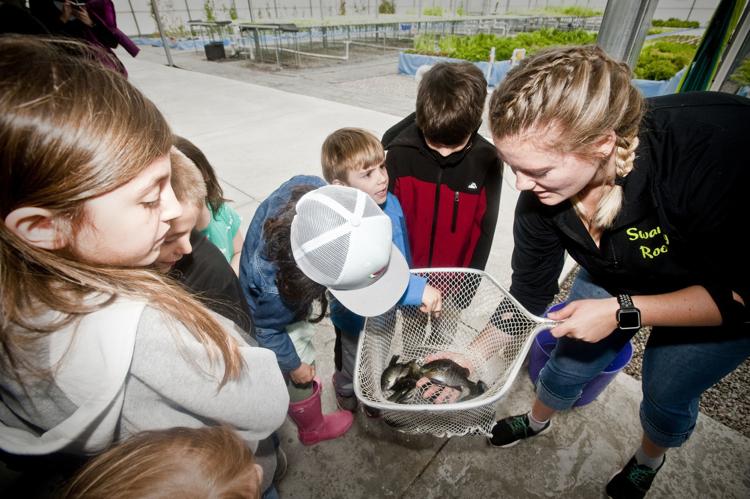 Raft beds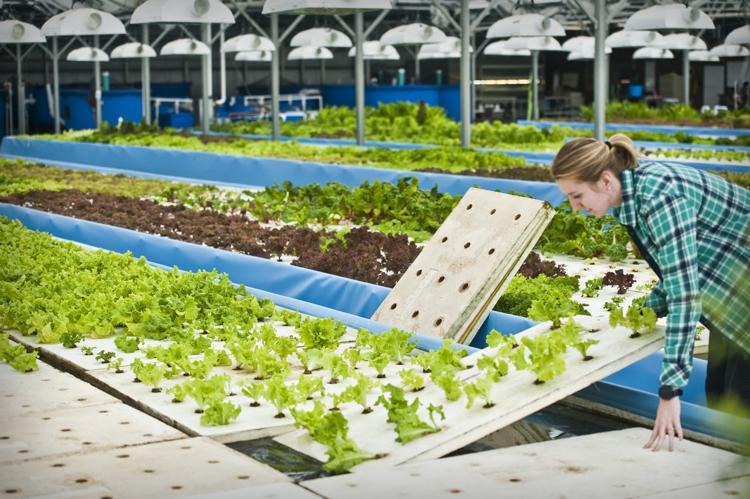 Daily specials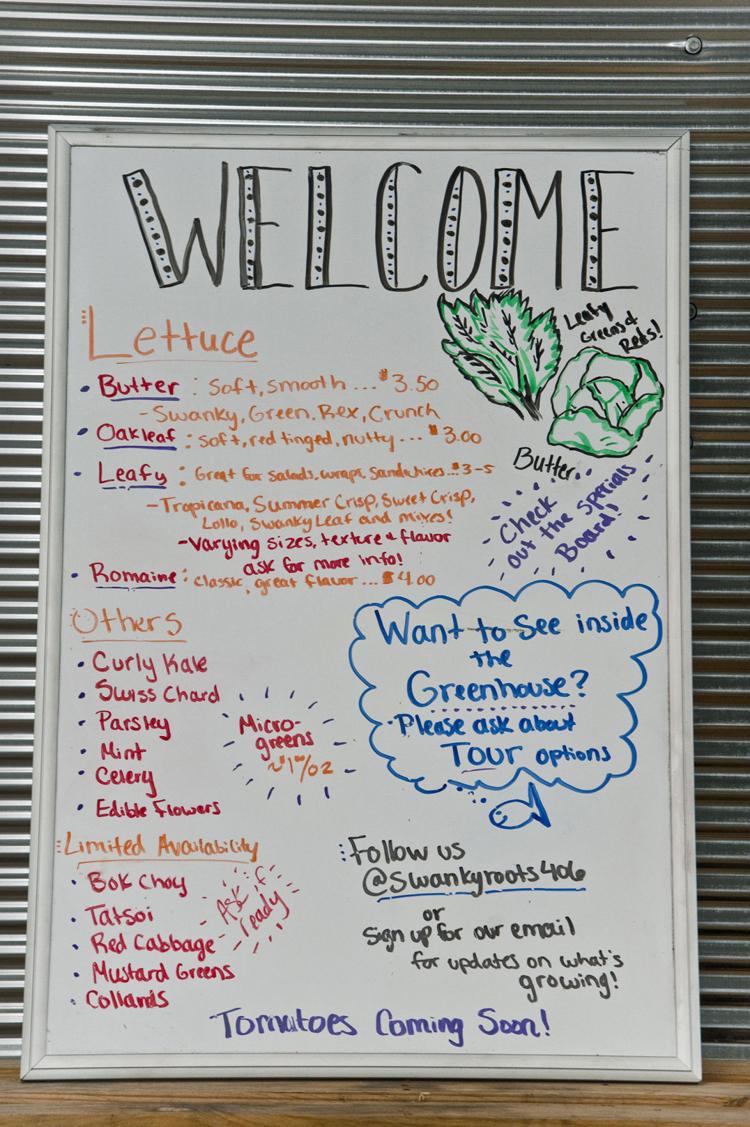 Leafy lettuce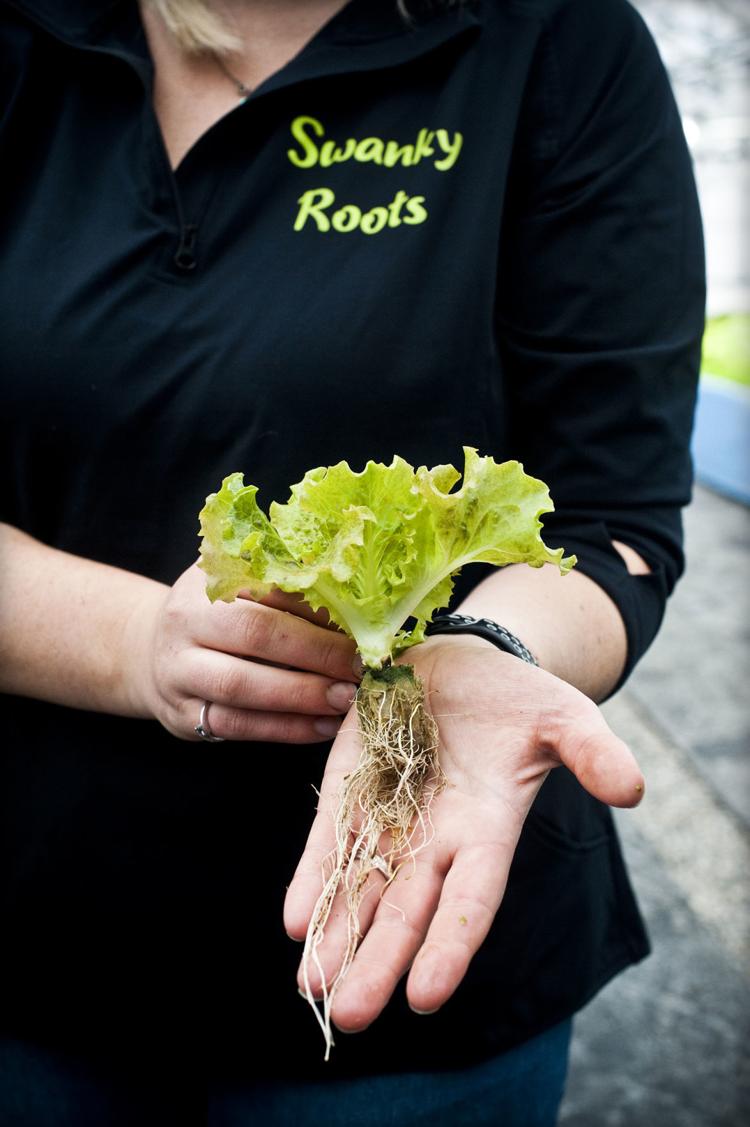 Fresh, local produce, year-round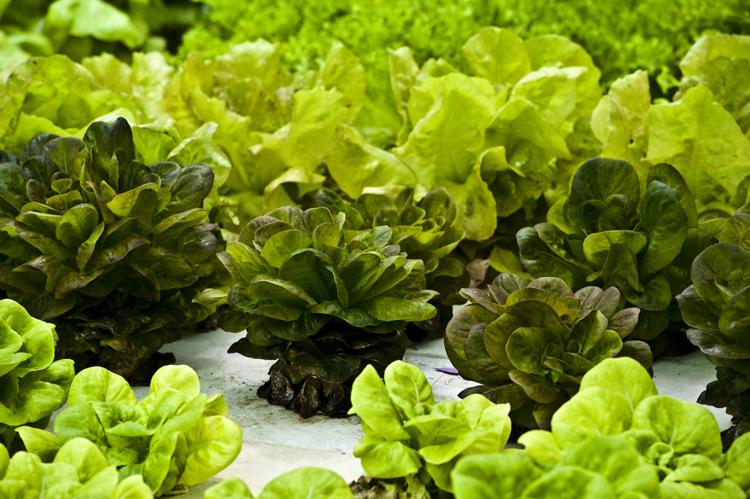 Curly parsley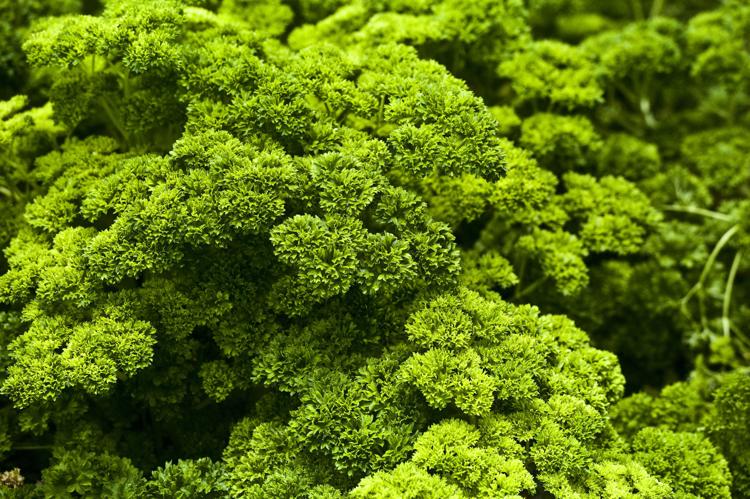 Rock wool for seed starting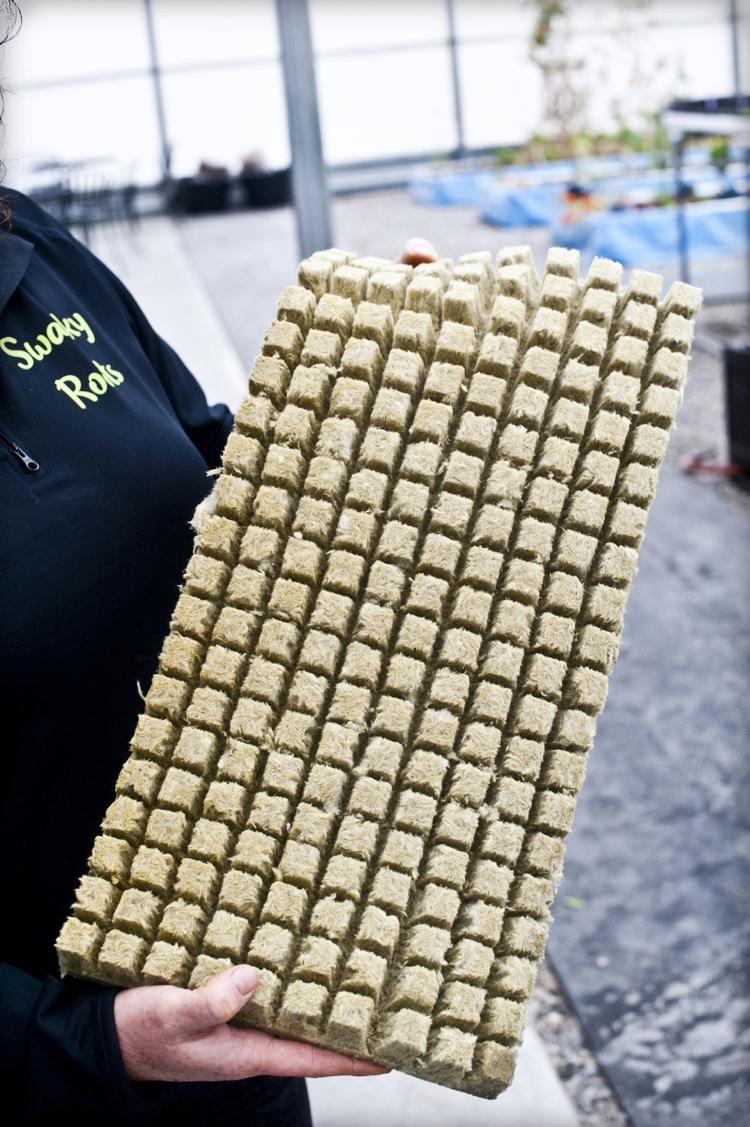 Picture perfect radicchio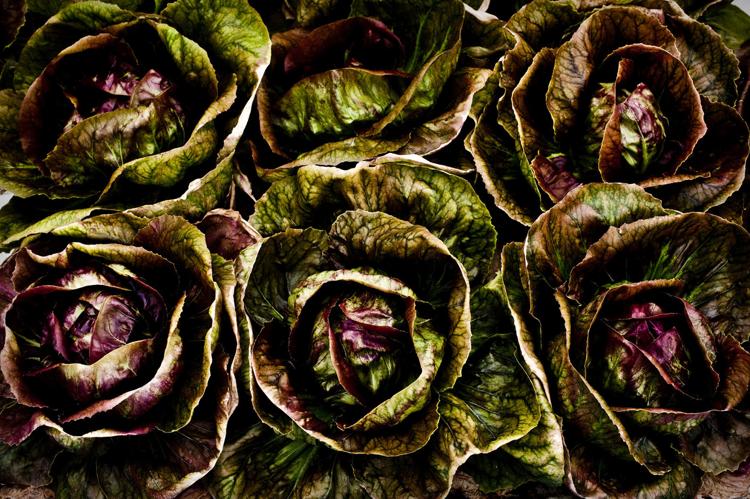 Ronna Klamert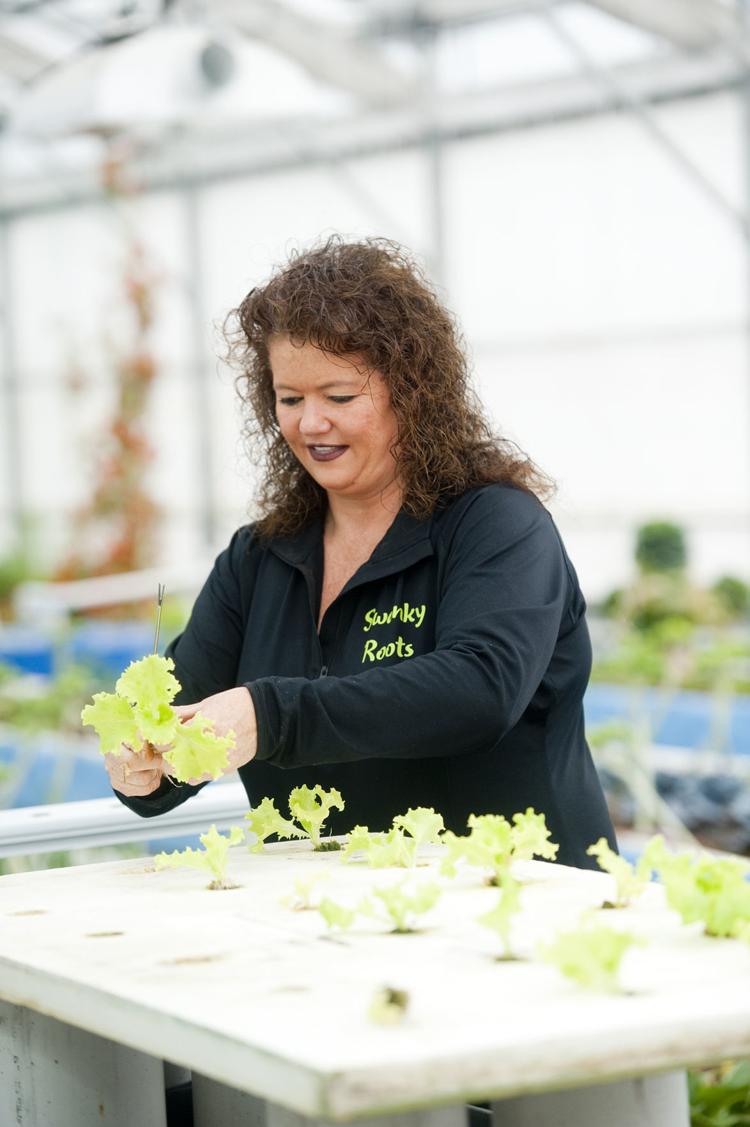 Edible foliage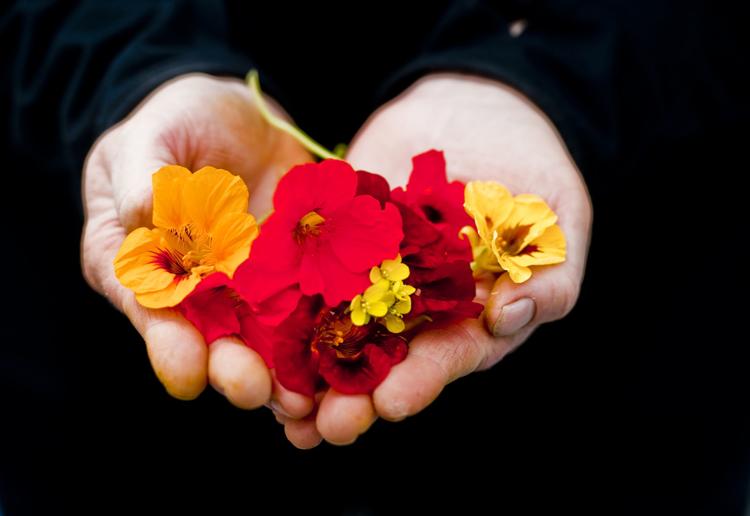 Lettuce, kale, Swiss chard, oh my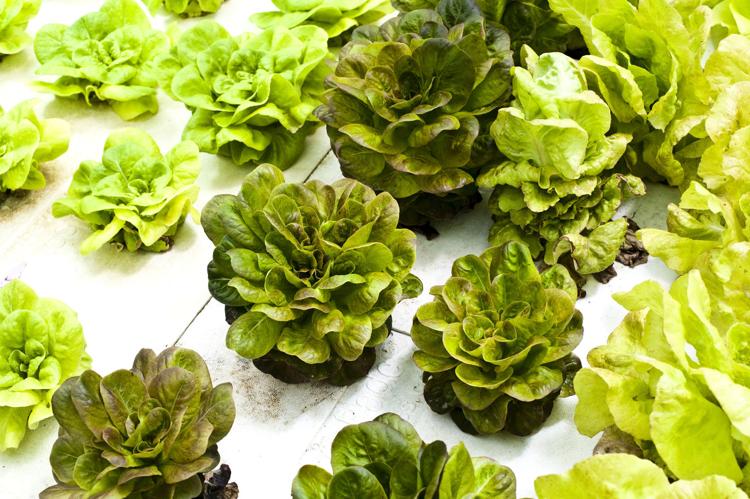 Mother-daughter operation
Kohlrabi varities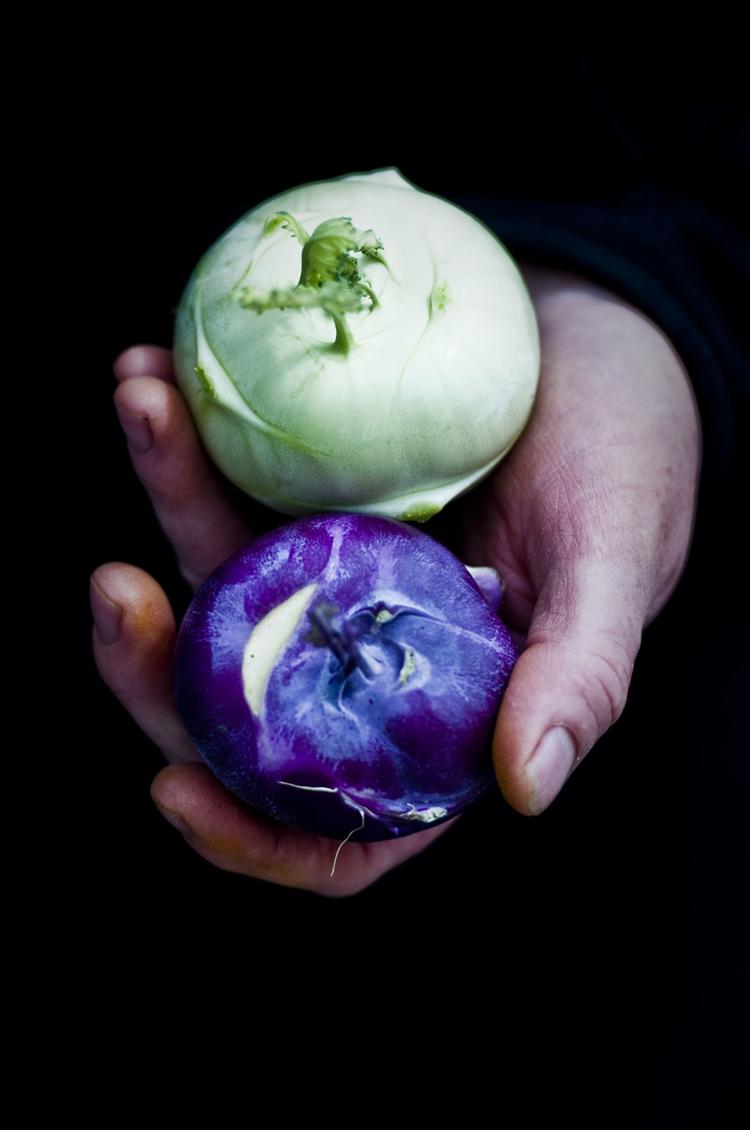 Tour options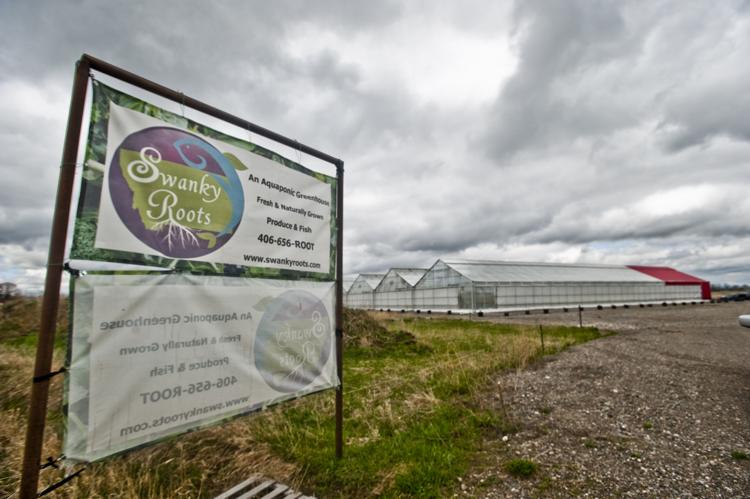 Root system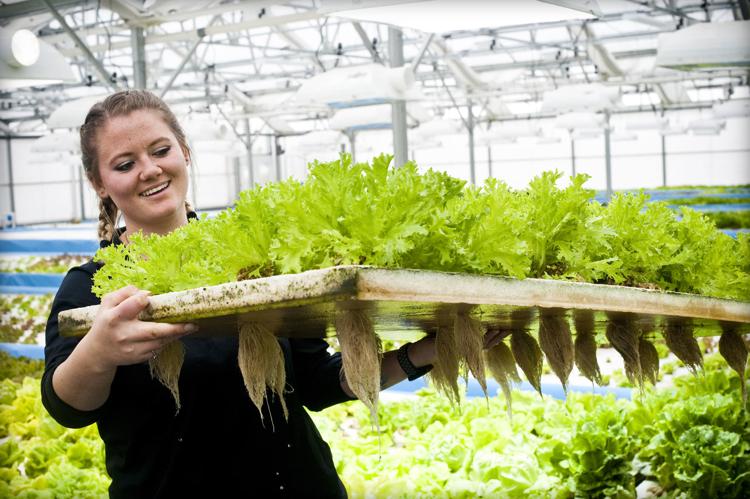 Bluegill