Jimmy Buffet was wrong when he said Ringling was "a dyin' little town."  In fact, the Ringling Bar has become a go-to place not only for local ranchers, but for Montanans from as far away as Billings who have a craving for one of the best steaks in Big Sky Country, washed down with a cold one.
Over the years, the Ringling Bar fell into disrepair and foreclosure. Paula Wildman, who would later buy it, remembers well that you could get rained or snowed on with the Bar's leaky roof back in the day.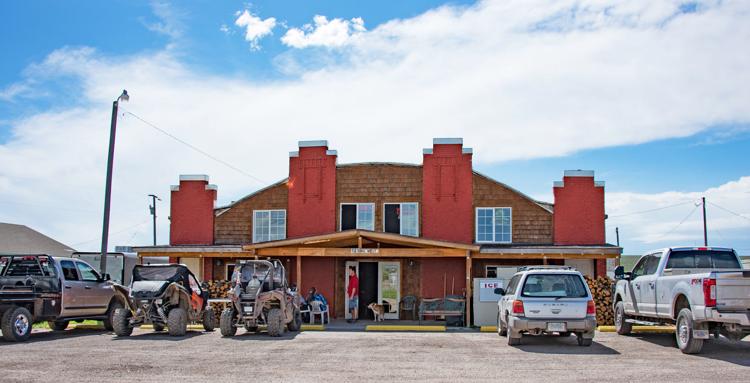 The property was sold in 2007 to the Richtmyer family, who owned a guest ranch in the Townsend area. They got it up and running, but their other commitments left little time to devote to the Bar. Wildman, who also serves as a justice of the peace for Meagher County, started talks with the Richtmyers about purchasing the Bar, and along with her partner Kurt Bekemans, bought it and reopened it July 1, 2012. 
Wildman grew up in a ranching family in Paradise Valley while Bekemans called Livingston, then Gardiner, home. The two dated in high school but married other people. Paula and her husband ranched near White Sulphur Springs and occasionally would head to the Ringling Bar on a night out. Eventually, Wildman and Bekemans — both widowed — rekindled their relationship at a class reunion.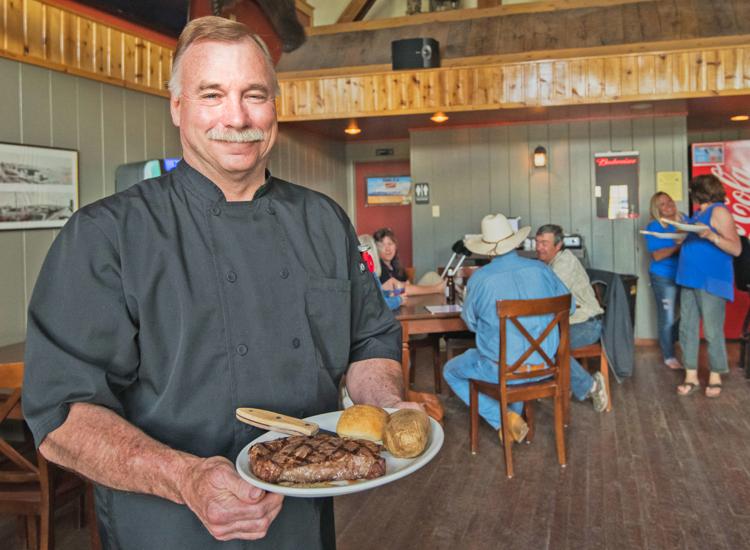 Wildman gives Bekemans, who is involved in construction as time allows, the credit for his amazing cooking skills. With no formal training but with a love of cooking, and time spent watching the Food Network, Bekemans has perfected the art of seasoning — he won't share the secrets – and grilling meat.
His signature steak is the rib-eye, but other cuts of meat are offered, in addition to grilled shrimp. Saturday nights also feature prime rib, providing enough guests have made a dinner reservation asking for prime. Dinners are served with a wedge salad topped with tantalizing homemade dressings, a baked potato, and melt-in-your-mouth homemade rolls.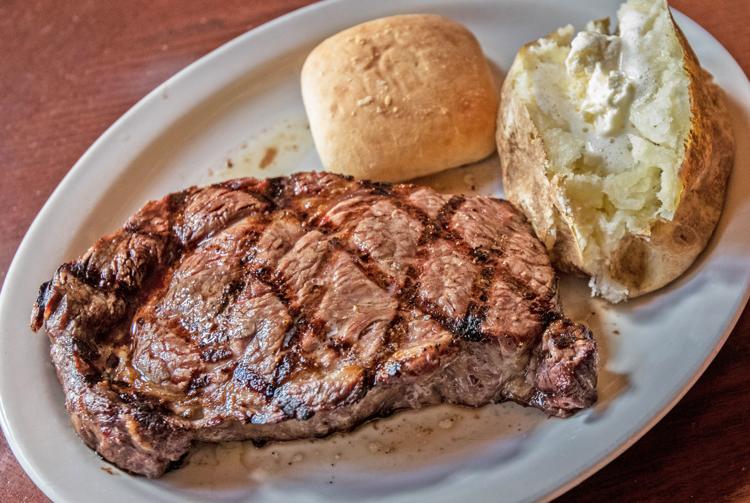 The Bar is open five days a week, Wednesday through Sunday. Weekends hours are noon until closing, or more or less when everyone clears out. A variety of burgers and brats are available in the afternoon, but are not served after 5 p.m. Weeknights they open at 5 p.m. for dinner. 
Wildman and Bekemans have a bar trailer as well, which has proven to be a good option for catering in the area. It can be a one-stop shop for couples getting married, with Wildman, as a JP, being able to marry them and then provide the food and liquid refreshments.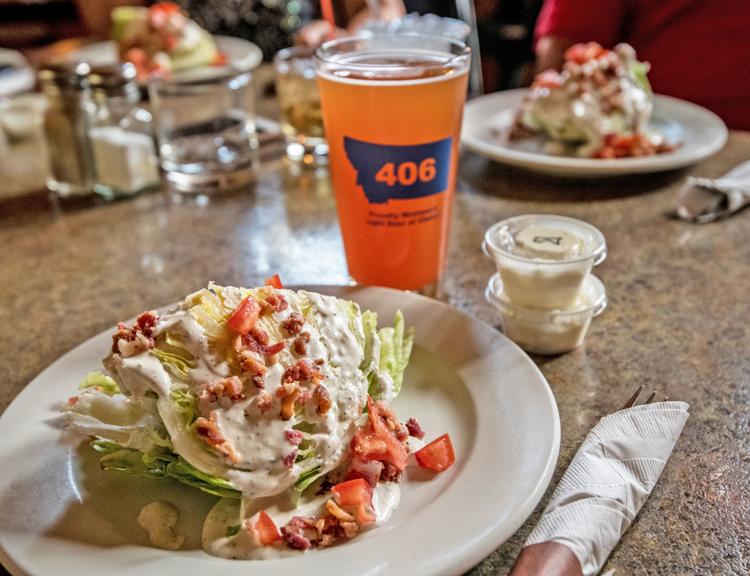 You have free articles remaining.
You're out of free articles
Sign in or create a FREE account to keep reading.
Four of us made the drive from Helena for a Saturday night dinner. The gravel parking lot was full of muddy trucks, ATVs, a horse trailer and a motorcycle. Dollar, the Bar's official four-legged greeter, stood on the wooden porch wagging his tail as we approached and found the bar scene hopping.
There had been a branding earlier in the day near White Sulphur Springs, and the burly crew was making their way home. We chatted up the group and learned that some of those big boys were Montana State MSU and Montana Tech football players, who happened to be friends of friends who were branding.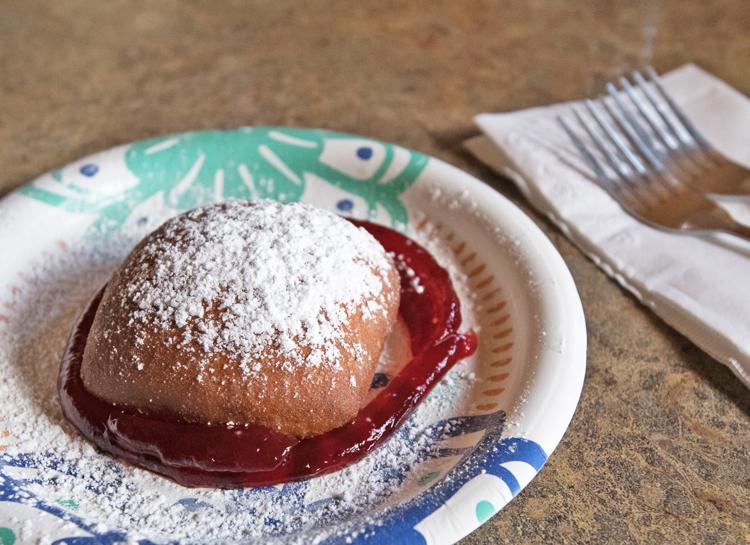 The vibe at the Ringling Bar is typical of small-town Montana, where the bar works like a magnet, drawing in local ranchers and townsfolk along the stretch of U.S. Highway 89 that runs from Livingston to White Sulphur Springs. It's a solid combo of food prepared well in a casual atmosphere — where the décor includes animal mounts and a full-sized mountain lion dominating the rafters.  
Wildman and Bekeman have gotten creative with the creation of local events, such as the gopher and coyote derbies. They have a PGA tournament as well, on the second weekend after the Fourth of July. They mow 42-foot fairways to create a nine-hole course and follow that up with an evening that includes roasting a pig, along with live entertainment with the Ringling Five. Kurt estimated that "maybe 60 or 600, you never know," show up for the golf tournament.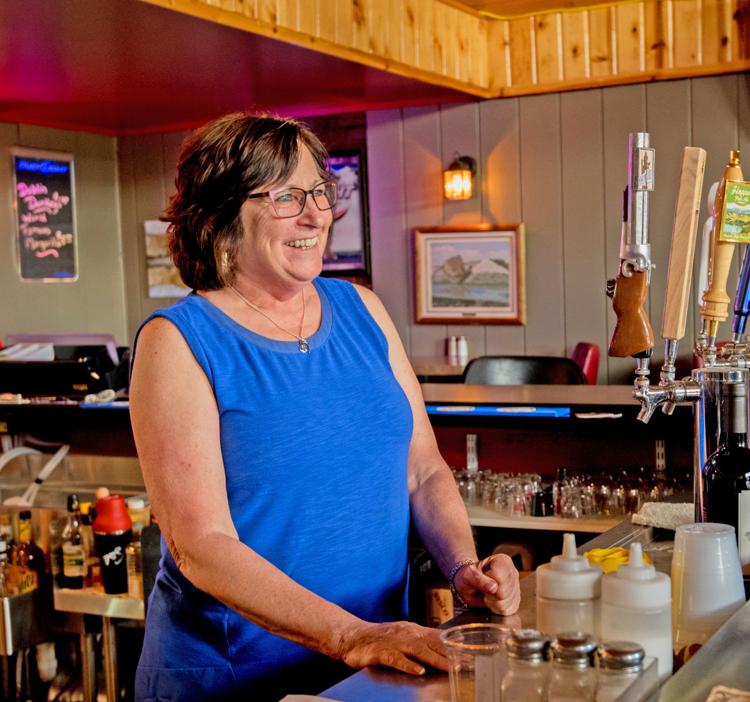 Charter "party buses" from Bozeman, Billings and Great Falls will make their way up for dinner. Poker runs that wind through gravel roads in the area make Ringling Bar part of their event. Bekemans told of a pilot from Seattle who makes a pilgrimage four times a year to dine at the Bar.
I visited with a group of four that stopped in from Wilsall. They told me there is nothing better in the summer than the beautiful drive from their home to Ringling, then sitting on the porch with a cold one and following that up with the best steak in Montana.  
I only spent a few hours with Bekemans and Wildman but we cemented a friendship. This is a couple that have found their calling in life and are quite content, and that vibe echoes throughout the Bar.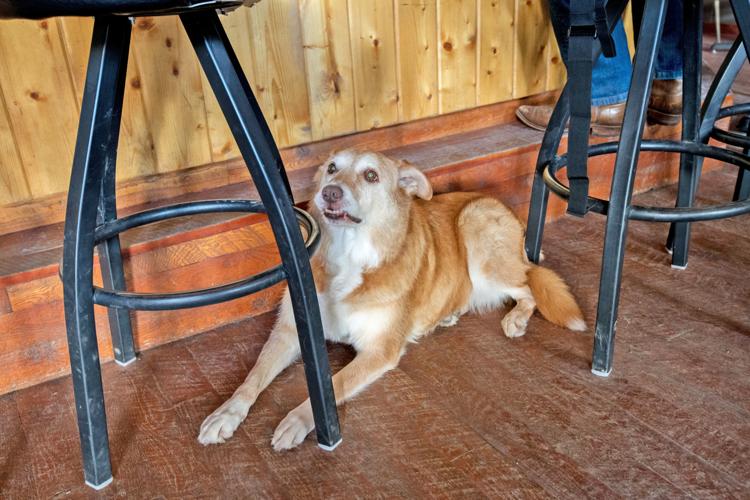 Ringling Bar doesn't take credit cards.  Cash or check only. Reservations are recommended, especially on the weekends.