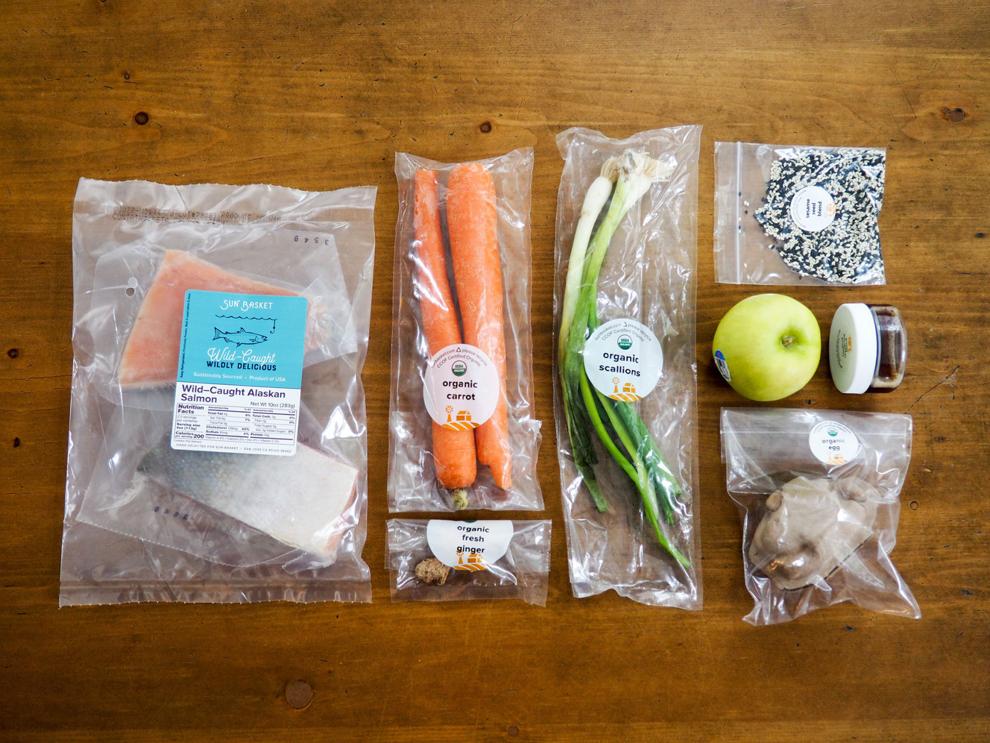 Price: $31.96 for two meals (free shipping and an automatic discount for the first order), $7.99 per person per meal.
Specific dietary needs: You can choose carb-conscious, gluten-free, paleo, lean and clean, pescatarian, diabetes-friendly and vegetarian meals.
Dishes: Gluten-free, dairy-free and soy-free turkey meatballs with penne in marinara sauce with spinach; and gluten-free, paleo, carb-conscious sesame-crusted salmon with apple and roasted carrot salad.
Degree of difficulty: Medium. You need to be able to handle fish with some level of confidence. The salmon does not come deboned.
Things to watch out for: They sent the box with no recipes. Seriously. After doing some digging, I was able to find the recipes online. The turkey meatball recipe listed a small container of prepared mirepoix as an ingredient, but it never showed up in the step-by-step instructions. I was told by a customer service representative (who didn't respond via text for an hour) that the company was looking into the mirepoix. Apparently, it is still looking.
Taste: The turkey meatballs and premade marinara sauce were about as good as a pasta bowl from Olive Garden but would probably make my 3-year-old godson happy. The salmon, drizzled in a hot scallion and ginger oil sauce, looked and tasted like something you might find at a pretty decent restaurant. The fish didn't smell and cooked up nicely.