I was long overdue for a winter trip to Yellowstone. Joining me on this spur-of-the-moment two-day adventure with an overnight in Cooke City was my son Tanner and his buddy Kiefan. Getting to Cooke City involves a spectacular drive on the only road in Yellowstone open to vehicle traffic year-round.
Starting at Mammoth Hot Springs, we motored through the northern range of the park to where the road abruptly ends in Cooke City during the winter months. Our first day had yielded impressive wildlife sightings — elk, one bighorn sheep, three moose, one red fox, antelope, coyotes feasting on a bison carcass and hundreds of live bison.
Cooke City is a historic mining town that turns into a popular destination for snowmobilers in winter who relish the challenge of backcountry trails that are plentiful around town. It's also popular with backcountry skiers. That said, many of the local business owners head out of Dodge to warmer pastures during the snowy months, leaving the options for accommodations and food very limited.
Bob and Terri Smith are owners of the Cooke City Super 8 and cater to the winter business in this Montana outpost. Adjacent to their hotel is Bearclaw Bob's business of renting out snowmobiles and selling gear for the sport (along with ATV rentals in the summer). Terri owns and operates the Bearclaw Bakery, and has carved out space among the sporting equipment for a small kitchen and a handful of tables and chairs.
Bob and Terri, originally from Nebraska, were childhood friends. Bob was living in Montana but returned to Nebraska for his dad's funeral back in 2000. He and Terri reconnected, and the rest is history. Bob was already in the process of buying the Super 8 and was joined by Terri, who took over the books and started making cinnamon rolls for their guests. The bakery came to life as Terri saw a need not only for homemade baked goods, but a place where locals and visitors alike could get a cooked-to-order breakfast.
Terri's day starts around 2 a.m. in her tiny kitchen, baking all sorts of goodies, such as sticky buns, cinnamon rolls, coffeecake, cookies and the popular raspberry or huckleberry bearclaws. The doors open at 5 a.m. for coffee and pastries. Cooked-to-order breakfast is served from 6-10:30 a.m.
Terri has two employees who pitch in. Helen Foss hails from Maine but has made Cooke City her year-round home. Anicka Hackman is originally from Slovakia and ended up in Montana on a student visa. She met her future husband in Cooke City.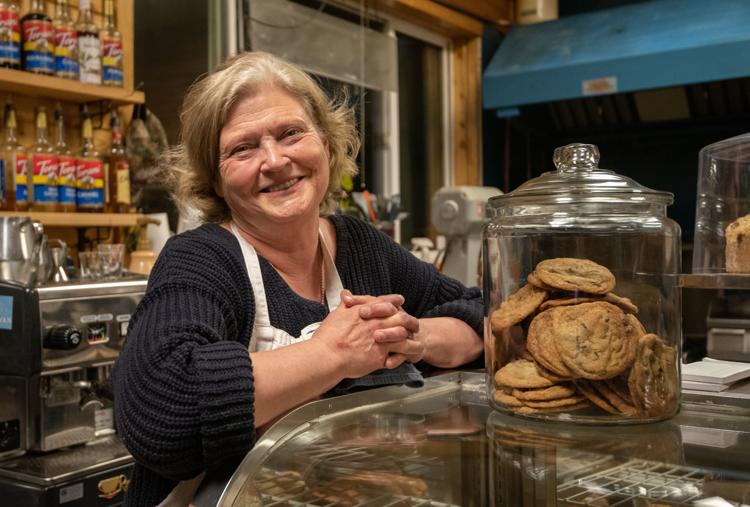 Terri and her team also cater (with advance notice) for groups in winter — primarily the snowmobile crowd and those groups coming to experience Yellowstone's natural history and wildlife. The dinners can range from classic prime rib served with baked potatoes to something more elaborate, such as pan-seared scallops on top of homemade pumpkin pasta. Her catered meals are a steal at $25 per person for the breakfast and dinner combo.
While we chatted in the cozy warmth of the bakery, I casually mentioned to Terri that she could raise her catering price. "Just because you can gouge someone doesn't mean I will" replied Terri, which endeared me to this sweet, hard-working woman, going strong at 63 years young.
While she has no formal training in the kitchen, Terri has found her calling as evidenced by the fact that she consistently turns out exceptional baked goods and comfort food prepared well. Perhaps she inherited some of her grandmothers' abilities to bake.
You have free articles remaining.
You're out of free articles
Sign in or create a FREE account to keep reading.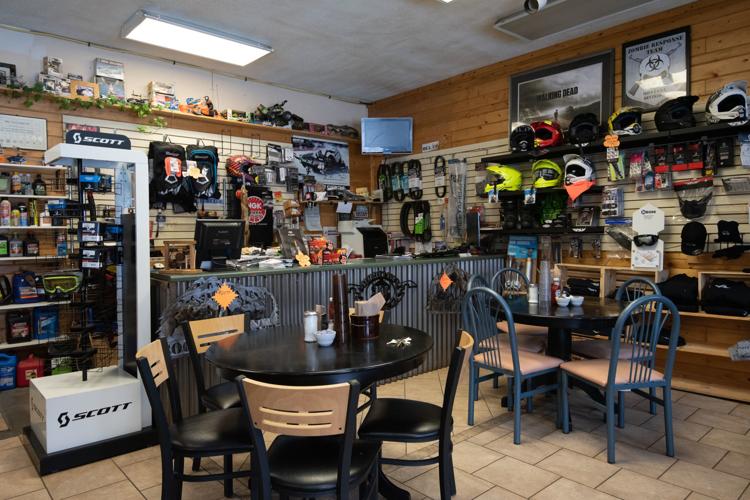 Her recipe for the sweet rolls has been handed down from her German grandmother, who always insisted on baking with butter. Her other grandmother hailed from Britain and insisted on using lard, especially for pie crusts. Terri remembers vividly that as a small child around 8 years old, her British grandmother told her "You know you're not ready to get married until you can roll a perfectly round pie crust."
Living in Cooke City has its challenges. There are no medical or dental facilities, no hairdresser and nowhere to get a massage. The Cooke City General Store carries some groceries, but it's only open May 1 through September. To replenish supplies for the bakery, every Monday Bob and Terri make the journey to Bozeman to pick up supplies. On a good weather day, that's a three-hour trip one way. The Smiths take a break from their ventures during Cooke City's slow season (April-May and October-November) and reconnect with their kids and grandkids.
When asked about the name Bearclaw, Terri replies that it was originally the name of Bob's business (Bearclaw Bob's) so it seemed logical to continue that name with her bakery. She is quick to point out that she has had three grizzly encounters. The scariest occurred in the wee hours of the morning on a warm summer night.
All that baking had turned up the heat in the kitchen. Terri propped open the front door to let in some cool air. She had her back turned away from the counter while getting out mixing bowls. All of a sudden she heard some heavy breathing and turned around to see a grizzly standing at the counter. There was nothing in the glass case at that moment, so after a staredown between the two of them, the bear turned and walked out. She shudders to think what might have happened if the bear had gotten a whiff of her pecan sticky buns!
In addition to the usual breakfast fare, Terri offers a chorizo and guacamole toast topped with cheddar and an egg on sourdough. For those who might have imbibed too much at the Miners Saloon down the street, the Hangover Helper, featuring bacon-wrapped meatloaf on a biscuit topped with an egg, cheddar and sausage gravy will either perk you up or put you into a food coma. Four versions of French toast on homemade bread, a gigantic breakfast burrito and tacos make the breakfast choices difficult.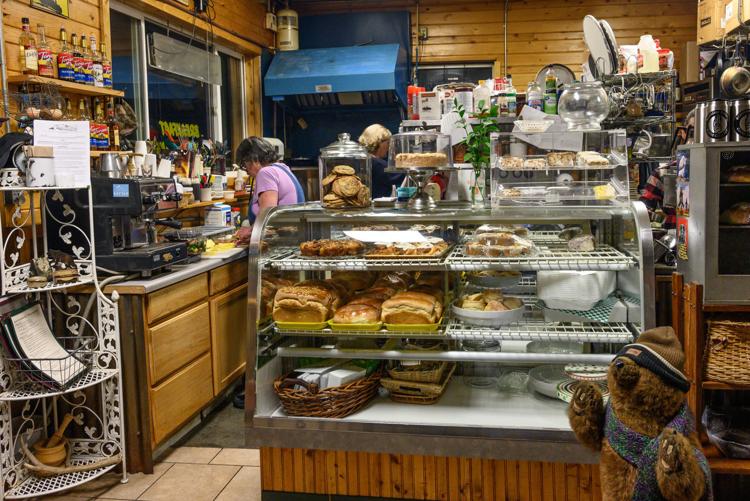 We started our second day with a hearty Bearclaw breakfast before we headed back into Yellowstone. There was an all-around feeling of gratitude at our table that with a relatively short drive from Helena, we are fortunate to experience the sheer, unique beauty of Yellowstone in the quietest of seasons.
The critters who call Yellowstone home have far outnumbered the humans we saw on this trip. The journey back through Yellowstone included a sighting of six wolves — a definite bonus. Top that off with a fantastic breakfast at Bearclaw Bakery, and you have to ask yourself, could it get any better than this?