The community of Anaconda scored big when Heather and Keith Collins moved to the area. This innovative and energetic couple opened O'bella! in July 2017 in what was originally the KFC building on the east end of town. Their made-from-scratch Italian fare and pizza is in a word — scrumptious!
Keith Collins was raised in Montana. His path in life would take him to Oregon, where he founded the hugely successful Bellagios Pizza in 1996 in West Linn, Oregon. Collins' kids would eventually take over the pizza business, now in 14 locations in the Portland metro area. It was in Oregon that Collins would meet Heather, who was originally from California.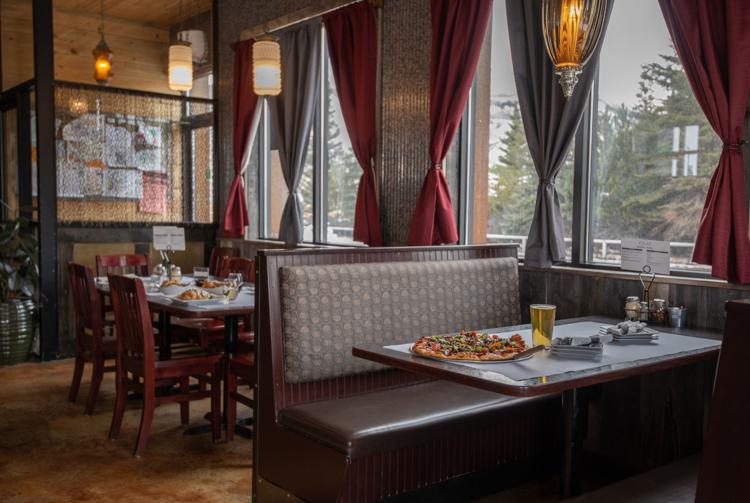 Collins' childhood memories are a result of time spent at his grandfather's house on Georgetown Lake. When his grandfather passed, it set the wheels in motion for the Collinses to move back to Montana and into his grandfather's house, where they live today.
For 10 years they have owned and operated Wind's Pasties in Anaconda, which has been in operation since 1959. Today, a manager oversees that operation, which generates some 760 pasties each day they are in production (typically three to five days per week). The pasties are available in many retail locations throughout Montana, Idaho, Wyoming, Washington and Oregon.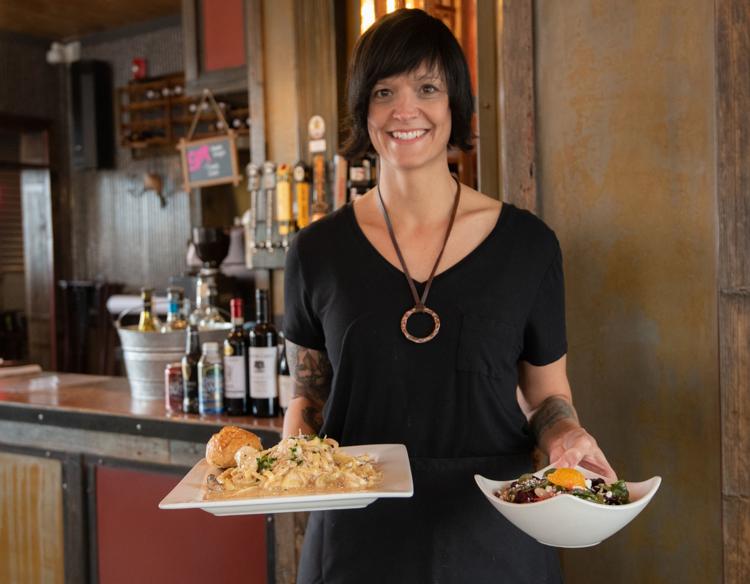 When the opportunity came up to buy the old KFC building, they jumped at the chance and set about remodeling. Heather Collins credits her husband for the transformation of an outdated facility into a trendy bistro. The interior is a tasteful combo of rustic, modern and retro. Use of rust-colored steel, concrete floors in earthy colors and a mix of colored light fixtures create warmth to the décor. Seating is a mix of booths and tables. A small set of antique theater seats accommodates patrons waiting for a table.
The background music of Frank Sinatra and his era sets the tone for both a relaxed and comfy atmosphere. I had an instant attraction to the ambiance of O'bella! before even a taste of their food.
When I asked about the name O'bella!, Keith Collins replied, "Have you ever tried to name an Italian restaurant? It's tough to come up with something that hasn't already been taken." The "O" comes from his Irish heritage. Bella (meaning beautiful in Italian) is a carryover from his pizza business in Oregon. He said with a laugh, "I guess it means a beautiful restaurant."
A point of pride for this couple is the fact that everything on the menu is made from scratch, including sauces, salad dressings, pizza dough and breadsticks. The only exception is the pasta, which is too labor-intensive for the amounts they need to produce every day. Having family that is involved in the food business has played into some of the recipes on the menu.
Customer favorites include Chicken Marsala, Baked Chicken Parmesan and Black Truffle Mac and Cheese. One of their signature entrees is Delmonico Steak, prepared with a porcini-rubbed USDA grilled rib-eye steak, served with roasted garlic mashed potatoes and a seasonal vegetable at the reasonable price of $28.
Salad options include Caesar, O'bella beet, spinach and garden. I opted for the Italian wedge, consisting of iceberg lettuce drenched in blue cheese dressing, with blue cheese crumbles, bacon, tomatoes. Added to that was the warm twisty breadsticks, coated in olive oil and Parmesan, and I was in food heaven! It was a meal in itself.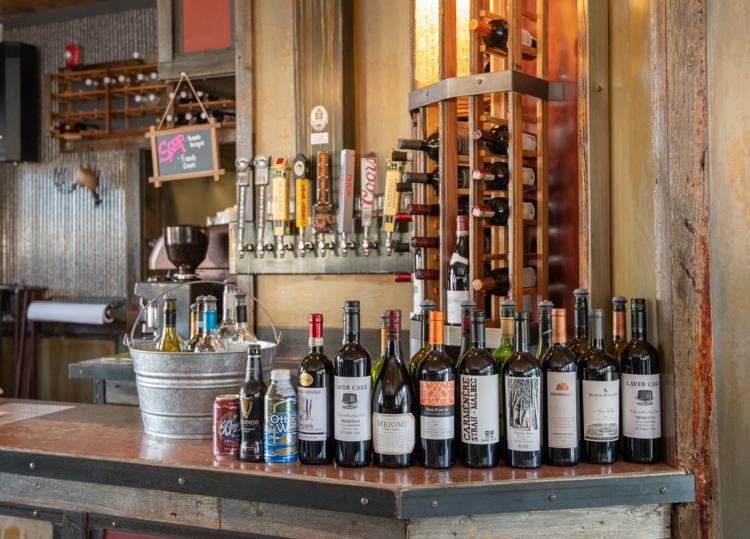 The goal at O'bella! is consistently serving quality food with the utmost in cleanliness throughout the facility. Both Collinses are hands-on with every aspect of the restaurant business, from training staff to filling in as cooks when needed. Heather Collins often works as a server which gives her the opportunity to meet and develop a rapport with the customers. It's clear that feedback from their audience is a valuable tool for keeping the standards high at O'bella!
Desserts include cheesecake, gelato and chocolate chip cookies. A unique "adult" dessert is a Beer float, consisting of a frosty glass filled with dark beer and topped with a scoop of vanilla bean gelato.
Both beer and wine are available, featuring Anaconda's own Smelter City brew, along with options from breweries in Philipsburg, Missoula and Deschutes, Oregon. Peroni beer from Italy is in the mix, along with a wide selection of wines not only from Italy but with domestic brands as well.
The community of Anaconda and neighboring Butte has welcomed the couple  with open arms. Heather Collins credits some of their success to hard-working high schoolers in Anaconda, a few who have been with them since O'bella! opened. Head cook Melanie Coverdale, a native of Anaconda who has been with them almost from Day One, sports a tattoo of O'bella 2017 on her forearm. I teased her that it's job security, but it's obvious she loves the restaurant and the owners.
Owning a restaurant is not an easy job. O'bella! is a success story of two people who love food and love to share food that has prepared with the utmost of care. I ended up taking home the Fettuccine Alfredo with chicken. I'm giving it five out of five stars, as the sauce was delectable.
The full menu (available online) is available for takeout. The restaurant is open seven days a week, from 11 a.m. to 9 p.m., serving both lunch and dinner.
---