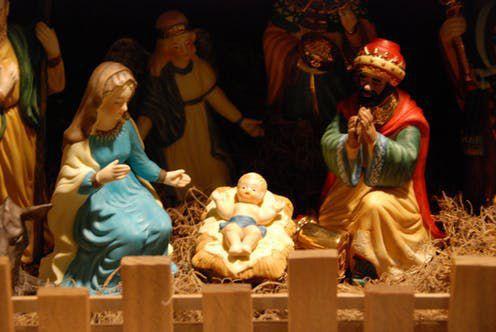 The earliest biblical descriptions do not mention the presence of any barnyard animals, that are part of Nativity displays today. Oscar Llerena/Flickr, CC BY-NC-ND
Around the Christmas season, it is common to see a display of the Nativity scene: a small manger with the baby Jesus and his family, shepherds, the three wise men believed to have visited Jesus after his birth and several barnyard animals.
One might ask, what are the origins of this tradition?