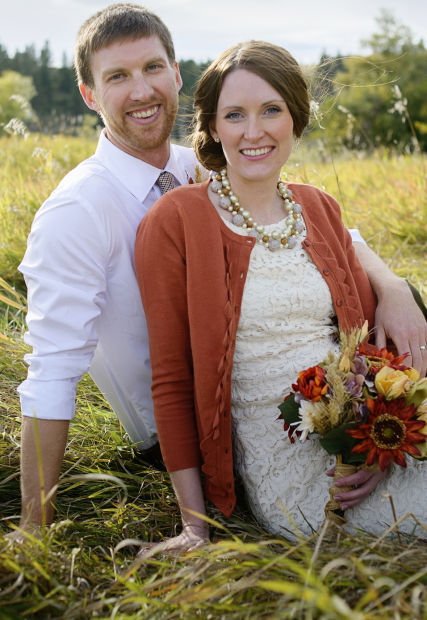 Nick Sandford took Jenelle Stokken as his bride on Sept. 28, 2013, at the home of the bride's aunt and uncle, Glen and Teresa Stokken on Big Spring Creek. Officiant was Pastor Paul Seastrand. Readers were the groom's friend, Kyle Olsen, and the bride's friend, Hannah Swimley.
The bride is the daughter of John and Tina Stokken, and Rob and Joni Kremer, all of Lewistown, and the granddaughter of Hans and Sigrid Stokken, and Betty Musick. She was attended by her sister, Janalee Stokken, maid of honor, and friends, Aryn Kientz and Christy Baril, and the groom's sister, Kelly Sandford, bridesmaids.
The groom is the son of John and Vicki Sandford of Butte, and the grandson of Sandy and Joan Sandford, and Tom Holter. He was attended by his brother, Brian Sandford, best man, and groomsmen were friends, Casey Kelly, Cory Davis and Paul Kondelis.
The reception was held at the Elks Reception Hall at the Pine Meadows Golf Course.
Jenelle graduated from Montana Tech with a bachelor's degree in business and information technology, and a master's in communication in 2008. She is a recruitment specialist at Montana Tech. Nick earned a civil engineering degree from Montana Tech and works as a civil engineer in Butte.
The newlyweds live in the Mining City. They honeymooned in Slovenia, Croatia and Paris, France.