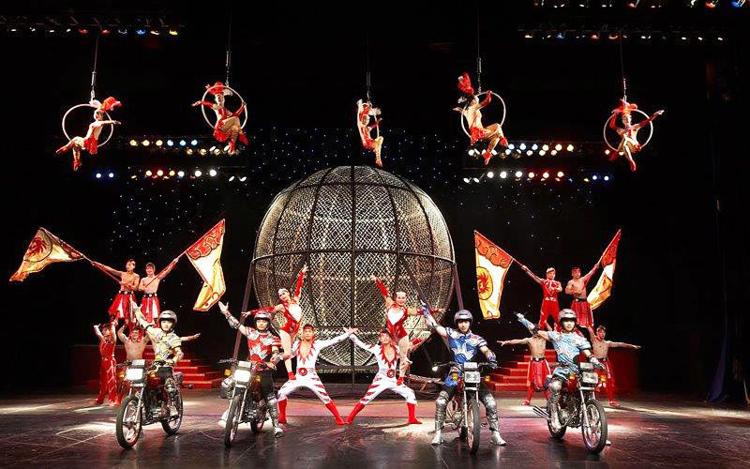 Over 30 acrobats from China bring fast-paced, exciting internationally award-winning acts at 7 p.m. Friday, April 19, at the Mother Lode Theatre.
The New Shanghai Circus celebrates the exotic wonders of China while showcasing a dramatic interpretation of classic Chinese dance and physical performance art. Featuring spectacular backdrops, beautiful costuming, and state-of-the-art lighting, this show has been described as "a thrill a minute."
Each year, the troupe adds new performers who have won national and international competitions. Tickets are $25 for adults, and $15 for children and students with ID. They may be purchased at the Mother Lode box office at 316 W. Park St., or by calling 406-723-3602.