Things to do: Chinese Tomb Sweeping Day, Easter events, Copper King talk
Chinese Tomb Sweeping Day planned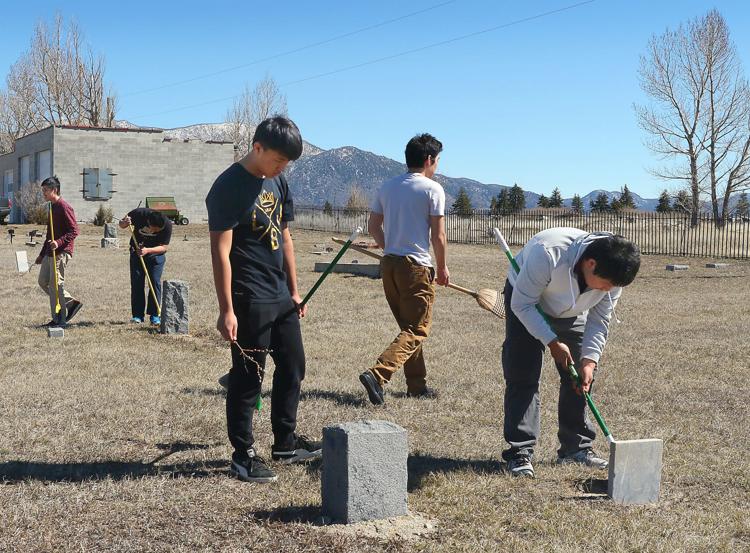 The Mai Wah Society will hold a traditional Chinese Tomb Sweeping Day, known as the Qingming Festival, at 1:30 p.m. Sunday, April 28, in Section R of Mount Moriah Cemetery, which is located in the southwest corner.
The Qingming Festival is both a solemn remembrance of ancestors and a happy celebration of spring and the renewal of life. The Mai Wah Society will mark the occasion by sweeping and placing flowers on the historic graves of Butte's Chinese population, making offerings of fruit and wine, burning incense and joss (fake) money, and sharing traditional snacks.
The Mai Wah welcomes residents who would like to join in the celebration. Members can bring brooms, snacks to share, beverages, and kites. The Mai Wah Society will provide incense, joss (fake) money, and ceremonial food.
NCAT to host Summer Sosten Fest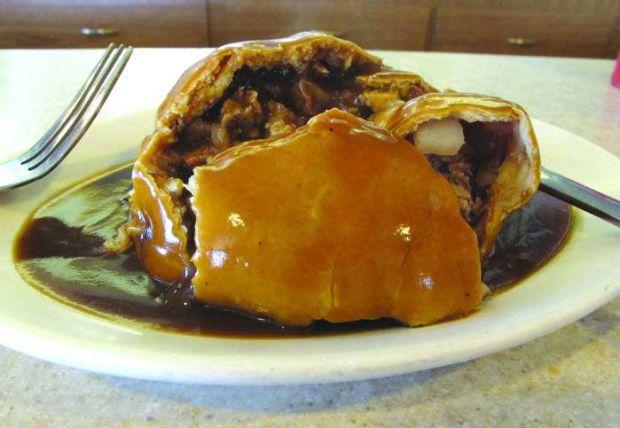 Summer Sosten Fest and Great Pasty Throwdown is a free festival for the whole family taking place from 11 a.m. to 4 p.m. Saturday, June 8, at NCAT.
"Sosten" is a Cornish word meaning "sustenance" or "food."
This festival will focus on local food with the Great Pasty Throwdown competition as the highlight of the day. Individuals and restaurants are invited to enter the contest to submit their best pasties to a panel of celebrity judges. Festival goers will be able to judge for themselves by purchasing pasties from the restaurants who enter the contest.
The fest will also feature the Butte Bloom Plant & Seeds Sale with locally grown plant starts and seeds, as well as, tours and demonstrations on NCAT's SIFT Farm. There will be plenty for the kids to do in the children's area with a petting zoo, solar car races, bounce house, pet adoption, jewelry making, and more!
Local beer and spirits will be sold, and there will be food trucks, live music, booths and demonstrations in sustainable farming, energy solutions, and building resilient communities.
Details: Heather Lingle, 406-494-4572.
Talk focuses on Copper King W.A. Clark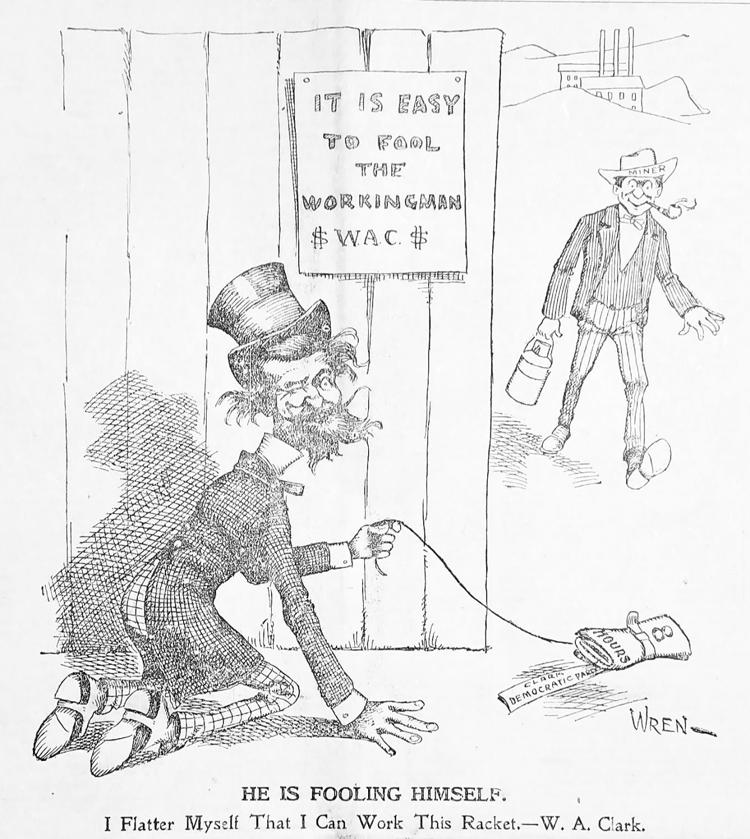 Dr. Keith Edgerton, history department chair and instructor at Montana State University Billings, is coming to Butte on Thursday, April 25 from 5 to 7 p.m. Dr. Edgerton is presenting "The Boss Boodler" at Metals Sports Bar and Grill.
The talk focuses on the rise of W.A. Clark, who, on his death in 1925 was considered one of the world's wealthiest individuals. Clark's confrontations with his rival, Marcus Daly, are now legendary in Montana's history, and were the source of the capitol fight in 1894 and the national scandal in which Clark found himself in 1900 and 1901 when he bribed nearly the entire Montana legislature in order to gain one of Montana's U.S. Senate seats.
According to Edgerton, Clark's life both shaped and was shaped by the roistering mining camp of Butte, America from the 1870s to the early 20th century.
Admission is $5 and will include beer tasting from four local breweries: Quarry Brewing, Butte Brewing Company, Philipsburg Brewing Company, and Muddy Creek Brewing Company. Tickets are available online at msubfoundation.com/shop, and they can be purchased at the door.
This event is part of the MSU Billings Alumni Association's Buzzin' Beyond Billings tour, which hosts events for alumni and friends around Montana and across the U.S. each year.
Find your Easter events here
Looking for something to do with your children this Easter weekend? The following is a list of area activities.
BUTTE
The Springs at Butte Easter egg hunt is at 2 p.m. Saturday, April 20, at 300 Mount Highland Drive. It is open to kids 12 and under.
Journey Church is having a Butte Community Easter Celebration Service Sunday, April 21, at the Butte Civic Center Annex. Free family portraits will be taken from 9 to 10:30 a.m., and a free breakfast will be served from 9:30 to 10:15 a.m. Also, there will be a children's church service and treat bags. The Easter service starts at 10:30 a.m. For more details, go to www.buttechurch.com or call 406-723-5543.
ANACONDA
Living Waters Church will host an Easter egg hunt at 3:30 p.m. Saturday, April 20, at the Kennedy Commons.
A free Easter matinee of "Peter Rabbit" is at 1 p.m. Saturday, April 20, in the Commerce. Washoe Theater. It is sponsored by the Anaconda-Deer Lodge Chamber of Commerce.
ENNIS EGG HUNT
The Ennis Lions Club sponsors an annual Easter Egg Hunt for kids up to 12 years old at 11 a.m. Saturday, April 20, at the Ennis Lions Park.
DEER LODGE HUNT
The Elks Annual Easter Egg Hunt begins at 10 a.m. Saturday, April 20, at the Ted Rule Football Field, Deer Lodge.
Summer filled with local, area events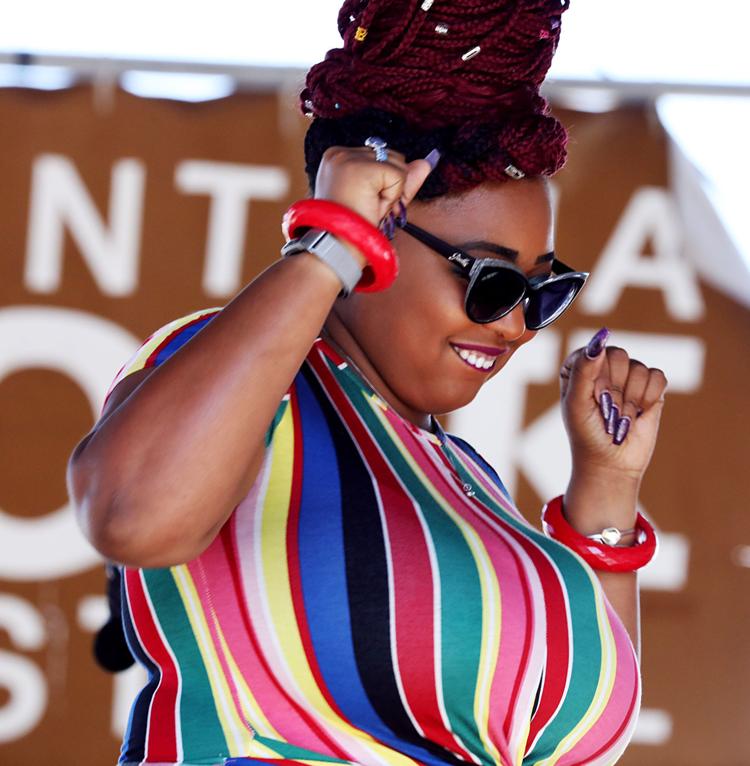 Spring is here and many local and area residents are already making plans on things to see and do as the warmer months near.
If you would like to list your event, email the information to editor@mtstandard.com or call Tracy Thornton at 406-496-5552.
So, mark your calendar. Here are some very important dates to remember as you make your summer plans.
ANACONDA
Art in Washoe Park is Friday-Sunday, July 19-21. Celebrating its 40th year, the annual event includes more than 80 vendors, food and music.
The Smelterman's Celebration is a throwback to the town's mining history, the four-day event will be Thursday-Sunday, Aug. 8-11. Several events are planned, including a parade, art walk, music, barbecue and a brew fest.
BOULDER
Boulder Community Wide Garage-Yard Sale runs 8 a.m. to 3 p.m. Saturday, June 15. It will feature a multitude of items, including appliances, clothing, dishes, furniture, knickknacks, linens, and more. Sale site maps available. Sign up or get more info at http://www.bouldermtchamber.org/events/. Details: 406-225-3178.
BUTTE
The annual Covellite International Film Festival is set for Wednesday-Sunday, June 19-23, in Uptown Butte.
Freedom Festival, July 3-4. Butte is home to Montana's most spectacular fireworks display on July 3, which will also include a Tim Montana concert at the Original Mine. The festivities continue July 4, with Montana's best Independence Day parade.
Montana Folk Festival, Friday-Sunday, July 12-14, in Uptown Butte. Music from around the world is featured and the event is free. Go to montanafolkfestival.com.
The Serbian Festival celebrates the food, music and dance of the Serbian culture, beginning at 11 a.m. Saturday, Aug. 3, at the Holy Trinity Serbian Orthodox Church, 2100 Continental Drive.
An Ri Ra Montana Irish Festival, Friday-Sunday, Aug. 9-11, at the Original Mine in Uptown Butte. Details: http://mtgaelic.org. Admission is free.
DEER LODGE
Territorial Days will be celebrated Friday and Saturday, June 14-15, and includes classic cars, parade, street dance, barrel race and more.
The annual Big Sky Draft Horse Expo, June 28-30, Powell County Fairgrounds, Deer Lodge. Details: 406-846-2094; http//drafthorseexpo.com and Facebook.
Cookin' on the Clark Fork BBQ Cook-off and Brewfest, Saturday, July 27, Main Street in Deer Lodge. Details: www.clarkforkbbq; Facebook.
DILLON
The annual Summer Kickoff Concert, sponsored by the Dillon Jaycees, will be held Saturday, June 1. Musical guest is Ned LeDoux. Details: dillonjaycees.com.
The annual Demolition Derby is from 5 to 11 p.m. Saturday, June 29, at the Beaverhead County Fairgrounds. This year's purse is $8,500.
ENNIS
Madison Valley Arts Festival is from 10 a.m. to 5 p.m. Saturday, Aug. 10, at in Peter T's Park on Main Street in Ennis. The event includes nearly 50 juried arts and crafts vendors, and live entertainment.
PHILIPSBURG
Blues, Brews and BBQ starts at noon Saturday, June 15, at Winninghoff Park in Philipsburg. Details, 406-859-3450 or 406-859-3353.
The annual summer concert will take place Saturday, Aug. 17, at Winninghoff Park. Brews will be on tap, along with food vendors.
THREE FORKS
Headwaters Country Jam will be at The Bridge near Three Forks Thursday-Saturday, June 13-15. For ticket information, go to www.headwaterscountryjam.com.
The annual rock festival, Rockin' the Rivers will be Thursday-Saturday, Aug. 8-10, on The Bridge outside of Three Forks. Details: visit http://www.rockintherivers.com/.
WHITEHALL
Calendar includes Techxpo, Mesopust and more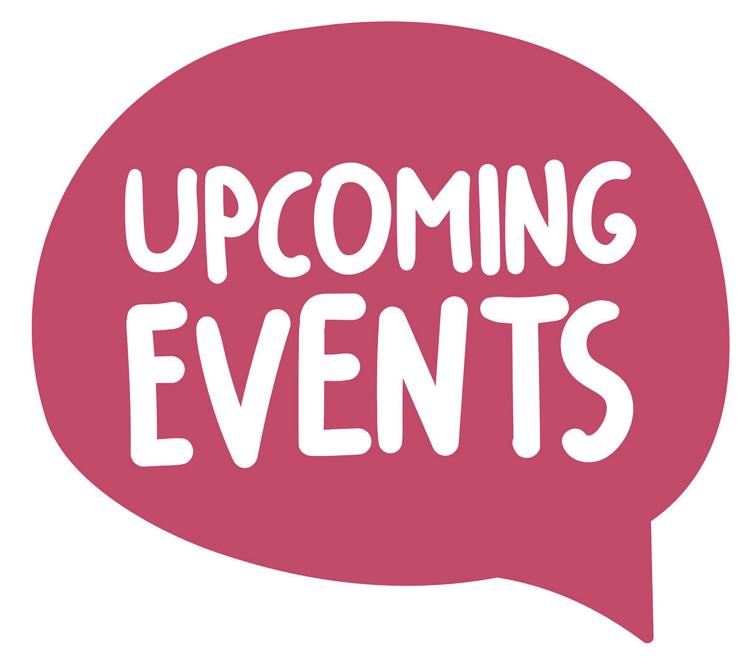 Listed below are some events that just may pique your interest. Also, if you have an event you would like included, email the information to editor@mtstandard.com.
The New Shanghai Circus will not be performing Friday, April 19, at the Mother Lode Theatre. Due to unforeseen circumstances, the show has been canceled.
The Butte-Silver Bow Public Archives will continue its Brown Bag Lunch series at noon Wednesday, April 24, with a presentation by Jeanette Kopf and Lindsay Mulcahy of the World Museum of Mining. The women will highlight some of the buildings on the museum's grounds and their history, and recent acquisitions to the museum's collection. They will also talk about a new visitors' guide they are producing. Guests are encouraged to bring a sack lunch. Coffee and water will be provided. Details: 406-782-3280.
Butte-Silver Bow Public Library, the Butte Seed Library, and Park Street Community Garden are hosting "Suds, Seeds, & Sowers A Gardener's Night" from 5 to 8 p.m. Wednesday, April 24, at Muddy Creek Brewery, 2 E. Galena St. Come talk about gardening, check out some seeds, or get some starts. If you have questions, there will be someone there to help you out. Details: contact the library at 406-723-3361 or go to www.buttepubliclibrary.info.
The Kiwanis Club of Butte is holding their 33nd annual fundraising dinner and auction on Wednesday, April 24, at the Butte Country Club. Cocktails are at 5:30 p.m.; dinner and auction will be at 6:30. The event includes a full-course dinner buffet, a no-host bar, and hors d'oeuvres with an expanded silent auction, a chance to win a $1,000 cash prize and other door prizes, and a 50/50 drawing with proceeds going to the local youth service group. The majority of the proceeds from this event help fund the Butte Kiwanis Sunshine Camp. The theme for this year's event is "Expanding Our Horizons." The cost is $150 per couple. To purchase your tickets or for more details, call 406-490-8887, or stop by Berkshire Hathaway HomeServices, 1751 Harrison Ave.
The Montana Tech Techxpo is from 1:30 to 6 p.m. Thursday, April 25, at the HPER on the Montana Tech campus. Students will be displaying their research and design projects. This campus-wide event exhibits the innovative teamwork of Montana Tech students who have applied theoretically and academically acquired knowledge to solve many of the world's challenges. Exhibits and poster displays include senior design projects and undergraduate research projects from a variety of disciplines, including engineering, science, and mathematics. Techxpo is free and open to the public. Details: Susie Anderson at 406-496-4311 or Suanderson@mtech.edu.
Principal Double Bassist from the Tacoma Symphony, Chris Burns, joins Maestro Luis Millan and the Butte Symphony for Concerto in D Major for Contrabass and Orchestra by Carl Ditters von Dittersdorf at 7:30 p.m. Saturday, April 27, at the Mother Lode Theatre. Also on tap for the evening is Franz Schubert's 6th Symphony, and Aaron Copland's Outdoor Overture.
Are you a book lover who likes to create? Bake? Cook? Whether you're a professional chef or just like to play with your food, consider the Edible Book Festival, which is open to anyone in the community. There are two rules: entries must be edible and they must somehow relate to a book. Entries may be submitted from noon to 2 p.m. Saturday, April 27, at the Butte Public Library, 226 W. Broadway St. Details: 406-723-3361.
The Meaderville-Elk Park Ladies will have their annual luncheon at noon Saturday, April 27, at Perkins Restaurant. Women who grew up in Meaderville, McQueen or Elk Park, and attended the Franklin, Holy Savior, or Harrison schools are invited to attend. If you plan on attending, call Esther at 406-494-4013, Gerry at 406-494-4410, or Millie at 406-494-3135.
The annual St. James School of Nursing Alumni Banquet will be held Saturday, April 27, at the Butte Country Club. A no-host cocktail party will begin at 6 p.m., and dinner will start at 6:30 p.m. The cost of dinner is $27.00. All nurses are welcome. Reservations for the banquet are required by April 22, and reservations cancelled after that date must be paid for. Details and reservations: Deanna Thomas at 406-782-4435.
St. Peter & Paul Society, Lodge 84 of the Croatian Fraternal Union will celebrate a post-Mesopust dinner at 5 p.m. Sunday, April 28, at the Croatian Hall, 816 E. Third St., Anaconda. The menu consists of sarma, kielbasa, potatoes, salad, dessert, etc. Reservations should be made by Thursday, April 25, by calling Patsy at 406-563-2728, Stan at 406-563-6859 or Marion at 406-563-7386.
"A Musical Kaleidoscope," an annual spring recital, will be presented at 3 p.m. Sunday, April 28, in the sanctuary of Gold Hill Lutheran Church, 934 Placer Street, in Butte. Music students from the studio of Shelly Clark will offer music from various musical genres, featuring piano and voice. Those students include Tyla Roberts, Liam Boese, Sheila Knutson, LouRae Weber, Kylah Johnson, Avery Santifer, Lily Fortune, Jim Bradshaw, Debbie Swiatkowski, Madeline Moser, Nathan Hiebert, Sullivan Malouf, Serene Fox, Zoe Hoscheid, Ellie Cunneen, Nadja Bolotsky, and Brie Birkenbuel. Awards of achievement will be presented and refreshments will follow in the church fellowship hall. Details: Shelly Clark, 406-291-9860.
The 8th annual "Older Americans Month" Fun Fair is from 10 a.m. to 3 p.m. Thursday, May 2, at the Mile High Events Center, 4601 Harrison Ave. The free event honors local seniors and their families, and includes lunch, refreshments, treats, raffles and a 50/50 drawing. Several local organizations will have a variety of activities and information available, entertainment will include music and dance groups and bowling is available at 1 p.m.
The Whitehall Garden Club, in conjunction with the Madison-Jefferson County Extension Office, will host an informative program, "The Importance of Good Soil," Thursday, May 9, in the Borden's conference room in Whitehall. The first session is from 7 to 7:45 p.m., and will be for the "home gardeners," and from 8 to 8:45 p.m., the focus will be on the important properties of soil for all ranchers and farmers.
A dance will be held from 1 to 5 p.m. Sunday, May 19, at the Elks Lodge, 206 W. Galena St. The cost is $10. Music will be provided by the John Fox Sound, who will play waltz, tango and Latin dance music. The bar will also be open. Details: Frank Snyder, 406-299-2443 or 406-782-3278.