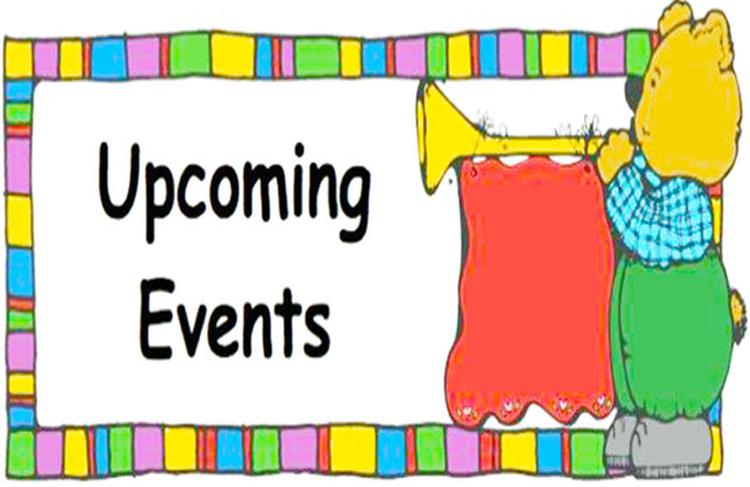 Listed below are some events that just may pique your interest. Also, if you have an event you would like included, email the information to editor@mtstandard.com.
The First Presbyterian Church, corner of Excelsior and Platinum, will host Kids' Night Out from 5:30 to 8 p.m. Friday, Feb. 8, for all kids ages kindergarten through fifth grade. The event includes dinner, games, Bible fun, and music. This month's theme is "Shipwrecked for Jesus". Pre-registration is not necessary but requested. Contact MKhenry6@gmail.com or 775-737-8578. Details: Facebook First Presbyterian Church Butte.
Bras for a Cause Wine Tasting begins at 7 p.m. Friday, Feb. 8, at the Beaverhead Golf Course, 126 MT Highway 41, Dillon. The Dillon Jaycee Auxiliary is hosting this event, which consists of wine tasting, hors d'oeuvres, silent auction and a live auction of the decorated bras. All proceeds benefit the Southwestern Montana Mammography Program, which offers free breast-health services (mammograms, clinical breast exams, and other breast imaging services) to uninsured and underinsured women of Beaverhead County. Tickets are $25 and can be purchased at the following Dillon businesses, The Bookstore, Barrett Hospital Foundation, and the Bank of Commerce.
The Science Mine, 36 E. Granite St., will be open from 10 a.m. to 2 p.m. Saturday, Feb. 9. Explore the art (and science) of tie-dying in the STEAM-Powered Kids project area. New exhibits include the wind tunnel and such favorites as Tesla coils, stream tables, wave pendulum, and more. Non-member admission is $5 per person; $15 per family, or renew your membership for the season.
The Butte Xi Iota Chapter of Beta Sigma Phi will host its annual bingo night, "Meet for Bingo, Bingo for Meat," at 7 p.m. Saturday, Feb. 9, at the Butte Elks Lodge, Montana and Galena. A night of fun with 12 games of bingo is planned for different kinds of meat as prizes. There will also be a raffle for a Butte quilt, 50/50 tickets, homemade goodies, and specials on a variety of baskets. Proceeds go to Albert's Angel Fund, Camp Mak-A-Dream and the Intermountain Children's Home. Admittance is free, but a canned good for the Butte Emergency Food Bank would be appreciated. Details: Rita, 406-723-6873.
The Brewery Follies is coming to the Washoe Theatre in Anaconda at 7 p.m. Saturday, Feb. 9. The show is not for the faint of heart, and is considered risque, bawdy and can involve social and political comment. You must be 21 or older to attend. General admission tickets are $20; VIP tickets are $30 and include early entrance starting at 6 p.m., meeting the case, and wine and appetizers. Beer and wine will be for sale in the lobby. Tickets are for sale at the Anaconda Chamber of Commerce, Pad-n-Pencil, and Washoe Theatre. The event is sponsored by Accelerate Anaconda and the ALDC.
Veterans are invited to a cross-country skiing and/or snowshoeing event on Saturday, Feb. 9, hosted by Xsports4vets. It is free for all veterans, alone or with a guest, with proof of deployment to an area of imminent danger. The group will meet at 9:45 a.m. at Homestake Lodge at the top of the Continental Divide between Butte and Whitehall (530 Upper Rader Creek) Skis, poles, boots, snowshoes and lunch are provided. Hallie Zolynski of Nomadic Ice Axe will offer instruction in the morning. After lunch you can stay with the instructor or go on your own to enjoy an intimate experience with nature along the groomed ski trails through a beautiful snow-covered valley with rolling terrain framed by giant granite outcrops. If you prefer, you can go for half a day or all day according to your own schedule. Call or text Janna at 406-239-3198 to register.
A dance will be held from 1 to 5 p.m. Sunday, Feb. 10, at the Elks Lodge, 206 W. Galena St. The cost is $10. Music will be provided by the John Fox Sound, who will play waltz, tango and Latin dance music. The bar will also be open. Details: Frank Snyder, 406-299-2443 or 406-490-3329.
The public is invited to attend the Anaconda Knights of Columbus' annual Spring Pancake Breakfast from 8 a.m. to noon Sunday, Feb. 10, at Holy Family Church, 217 W. Pennsylvania, Anaconda. The menu includes pancakes, eggs, ham, juice and coffee. The cost is $7 for adults and $4 for children. Children 6 and under eat free.
Butte Knights of Columbus Butte Council 668 will have its monthly fundraiser breakfast from 8 a.m. to noon Sunday, Feb. 10, at 224 W. Park St. Proceeds from this month's breakfast will go to the Burgman Boyle Scholarship Fund. The menu includes French toast, bacon, sausage, hash browns, eggs, coffee, and juice. The cost is $8 per person or $20 per family. Details: 406-782-2891 (after 3 p.m.).
Numerous churches in Butte will join together to provide an evening of music, worship, and encouragement, "Unite Our Community Through Worship," from 7 to 8 p.m. Sunday, Feb. 10, in the Butte Central High School auditorium, 9 S. Idaho St. Musicians from various churches in Butte will unite together on stage. The public is invited to attend.
St. James Auxiliary will host a bake sale from 10 a.m. to 2 p.m. Wednesday, Feb. 13, in front of the second floor elevators at St. James Healthcare. The sale will feature cookies and other specialties. Proceeds will fund future auxiliary projects, including scholarships, blankets for babies, mother and child identification, and other patient comforting efforts.
The Mining City Dance Co. bingo fundraiser is from 7 to 10 p.m. Saturday, Feb. 16, at the Butte Elks Lodge, 206 W. Galena St. The cost is $5 for a bingo ticket (10 games of bingo and each bingo card has three games on it). There will also be specials, 50/50 tickets, and a silent auction. The annual event is to help students raise money to attend dance competitions.
The Philipsburg Chamber of Commerce, along with the Philipsburg Ice Association, are hosting the annual Philipsburg Brewfest from noon to 5 p.m. Saturday, Feb. 16, at the Philipsburg Town Hall. Come sample Montana's finest microbrews, with more than 12 Montana breweries participating. The cost is $20 for a glass and three tickets. Subsequent tickets are $2 each or six tickets for $10. There will also be live music and a silent auction. All proceeds will go toward Philipsburg Youth Hockey, a vital part of the Philipsburg Ice Association.
The Anaconda Live concert series continues with a Leon Williams concert at 7:30 p.m. Friday, Feb. 15, at the Washoe Theatre in Anaconda. Williams is a world renowned, classically trained baritone. Tickets are $40 for adults; $10 for students.
The Friends of the Hearst Free Library in Anaconda will show the Tom Hanks-Meg Ryan romantic comedy "You've Got Mail" at 6 p.m. Wednesday, Feb. 20, at 401 Main St., Anaconda. The movie is free, and so are the snacks. The 1998 film was directed by Nora Ephron.
The U.S. Air Force Academy Band's "Falconaires" jazz ensemble from Colorado Springs will perform at 7 p.m. Thursday, Feb. 21, at the Mother Lode Theatre. The evening will feature an eclectic mix of traditional and contemporary jazz repertoire that celebrates our national heritage. The concert, under the command of Lt. Colonel Daniel L. Price, is free and open to the public. Ticket vouchers are required and are available at the box office or online.
The Butte Education Foundation will host "Name That Tune" from 6 to 10 p.m. Saturday, Feb. 23, at the Butte Country Club. Teams of three will compete in a "name that tune" format. Admission to the fundraiser is $35 per person or $300 for a team, if payment is received by Feb. 15. The cost is $350 after Feb. 15. Appetizers are included, and bottomless beer glasses will be available for $15. Tickets will be available at the door before the event. The event supports BEF, which has awarded over $140,000 in grants to local educators and the public education system. For more details or to sign up for a team, go to www.ButteEducationFoundation.org.
The Stars & Stripes Singles Cribbage Tournament will be held Saturday, Feb. 23, at Thompson's Bar, 213 Main St., Anaconda. Sign-up is from 10 to 11 a.m., and play starts at 11. It is a $30 buy in, with the best of 10 games. Food will be supplied for players. There will be door prizes, and raffle tickets will be on sale. Proceeds go to the United Veterans Fireworks Fund. Details: Wayne, 406-563-9921.
Jake Owenhouse, a legendary escape artist who has been referred to as "the authentic illusionist," will be on the Mother Lode Theatre stage at 8 p.m. Thursday, Feb. 28. The show is a theatrical event where the audience witnesses magic and participates in the show. It also features his tigers. Tickets prices are — VIP Gold, $69; main, mezzanine and loge, $39; and balcony, $29, and can be purchased at the box office, 316 W. Park or by calling 406-723-3602. Proceeds from VIP Gold tickets go to help save tigers and cheetahs from extinction through RareSpeciesFund.org.