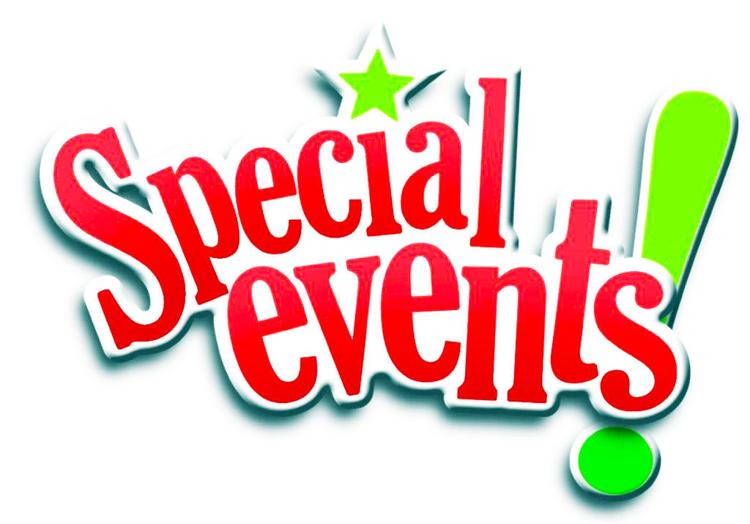 Listed below are some events that just may pique your interest. Also, if you have an event you would like included, email the information to editor@mtstandard.com.
Piano students from Butte, Anaconda, and Dillon will perform in a festival from 10 a.m. to 5:30 p.m. Saturday, March 2, at 3069 Atherton Lane in Butte. Their teachers are members of the Butte-Anaconda Area Music Teachers Association. Students scheduled to perform include Marlene Zhou, Shelby Schrepfer, Weston Decker, Kyle Hawley, Peyton Liva, Grace Speece, Ashley Porter, Anna Locke, Ryan Hessler, Andrew Troutman, Ian Troutman, Aly Verlanic, Kaden Kohler, Indro Pramanik, Jed Scherbel, Lucas Forthofer, Jaxon Hiatt, Addelei Hiatt, Nancy Yang, and Carlie Spear. Adjudicator for the event will be Anne Bashor, a graduate of the University of Wisconsin-Madison, where she received her Bachelor of Music degree in piano performance with an emphasis in piano pedagogy. Participating piano teachers are Diane Cullen, Tricia Cox and Ruth Rotondi of Butte, Carol Strizich of Anaconda and Charlene Loge of Dillon.
Ducks Unlimited banquet will be held Saturday, March 2, at the Anaconda Country Club. Doors open at 5 p.m. and dinner is served at 6. The cost is $50 a person or $80 a couple. Music by John Montoya is from 9 to 11 p.m. For more details, call Ben Andrews, 406-560-4299 or visit https://www.ducks.org/montana/events/.
The 37th annual Jeanette Martinich Classic Invitational will be held Saturday-Sunday, March 2-3, at Star Lanes, 4600 Harrison Ave., and is being held in conjunction with the Montana US Queens qualifier. Any woman wishing to participate may call Laurie Tripp at 406-498-4167 to reserve a spot. Signup sheets are also available at Star Lanes. Entries and fees are due at the time you sign up. This is one of Montana's largest women's scratch tournaments with several bowlers participating. All spectators are welcome. Star Lanes will host two qualifying rounds Saturday with starting times at 3 p.m. and 6 p.m. Finals will begin at 10 a.m. Sunday. There will also be 50-50 drawings and numerous prizes Saturday night.
The Butte Elks will host a dance from 1 to 5 p.m. Sunday, March 3, at the Elks Lodge, 206 W. Galena St. Come and listen or dance to your favorite songs from the John Fox Sound. John plays waltz, tangos, and Latin dance music. The bar is open and the cover charge is $10. Details: Frank Snyder, 406-299-2443 or 406-490-3329.
Fine Wine and Cheese Tasting for a Cause, a benefit for the Smelter City Recreation Complex, will be held from 5:30 to 9 p.m. Wednesday, March 6, at the Copper Crown, 221 E. Park St., Anaconda. Advance tickets are $20 and can be purchased through Friday, March 1, at the Copper Crown.
The next play in the Mother Lode Theatre Exclusive is Monty Python's "Spamalot," which will be performed at 8 p.m. Thursday, March 7, on the MLT stage. Spamalot tells the legendary tale of King Arthur's quest to find the Holy Grail. The play features shenanigans including a line of beautiful dancing girls, flatulent Frenchmen, and killer rabbits. Outside, there is plague with a 50% chance of pestilence and famine. Tickets are $75, main; $65, mezzanine; $45, loge; $35, balcony, and $15 for students with ID. They may be purchased at the Mother Lode box office at 316 W. Park St., or by calling 406-723-3602.
Come celebrate the entrepreneurial-spirited women of Butte on International Women's Day from 5 to 7 p.m. Friday, March 8, in the Thornton Building Ballroom, 65 E. Broadway St. Women business owners and entrepreneurs are encouraged to introduce themselves to the community while those attending raise a glass and celebrate their success and future successes. The cost is $10, and bring your business cards.
The Cottontail Observatory will host a Student Program at 7:30 p.m. Friday, March 8. The following night, Saturday, March 9, is the first public night of 2019, which begins at 7 p.m.  The presentations are "Naked Eye Astronomy," and both will be followed by a tour of the night sky and observing through telescopes (weather permitting). The observatory is located at 280 Wet Georgia Road, Twin Bridges. Those who have telescopes are encouraged to bring them. If you need help with setting it up, come at 6 p.m. Any questions, contact the observatory at 406-843-7722 or visit the web site at www.cottontailobservatory.org.
The Irish Comedy Tour makes its way to Butte at 8 p.m. Saturday, March 9, at the Mother Lode Theatre. The evening brings the party atmosphere of a Dublin pub and combines it with a boisterous, belly-laugh band of hooligans. The clover make that clever comedians, whose ancestors hail from the Emerald Isle, include Detroit native Derek Richards; Boston-born Mike McCarthy; Nova Scotia's Damon Leibert; and from Inchicore, a suburb of Dublin, Ireland Derrick Keane. Don't miss these hilarious Irish American comedians as they tear apart as well as validate all of the Irish myths and stereotypes. Tickets are $25, and may be purchased at the Mother Lode box office at 316 W. Park St., or by calling 406-723-3602.
The Butte Exchange Club's annual "Denim and Diamonds" fundraiser is from 6 to 10 p.m. Friday, March 29, at the Butte Country Club. Those attending are encouraged to wear denim and bling for an evening of Western-style dining, auction, and more. Tickets are $75 per person, or a table of eight is $600, and a table for 10 is $800. Reservations are due by March 15 by calling Linda at 360-632-0947 or email at imcorr@hotmail.com.