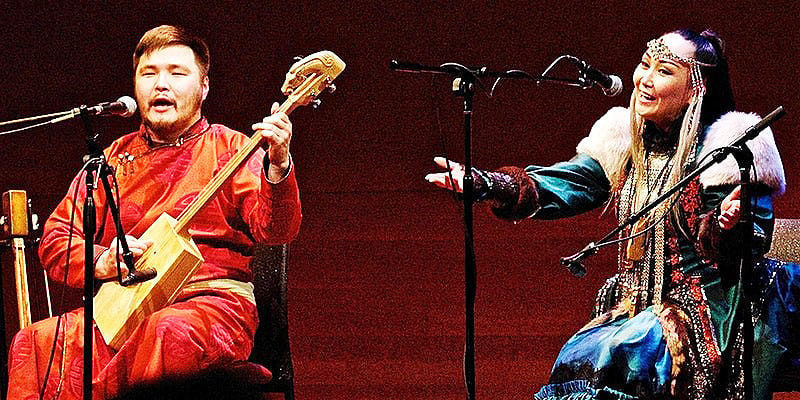 Mainstreet Uptown Butte and the Mother Lode Theatre will present Siberian performers Yuliana Krivoshapkina and throat singer Nachyn Choreve of the Sahka Republic for one show only, at 7 p.m., Friday, Feb. 28, at the Mother Lode.
Tickets are $25/adults, $15/students, children 12 and under free. For details or tickets, contact the Mother Lode Theatre at 406-723-3602 or www.buttearts.org.
The performance is an encore of a Montana Folk Festival show and is a fundraiser for the Mother Lode Theatre. A portion of the modest ticket price will be used to support the preservation of the historic building.
"The performance is made possible thanks to support from the Dennis and Phyllis Washington Foundation and the Folk in Schools project, that has grown out of the Montana Folk Festival, with the goal to have these world class performances available to children when school is in session," said George Everett, Mainstreet Uptown Butte's executive director. 
Stay up-to-date on what's happening
Receive the latest in local entertainment news in your inbox weekly!