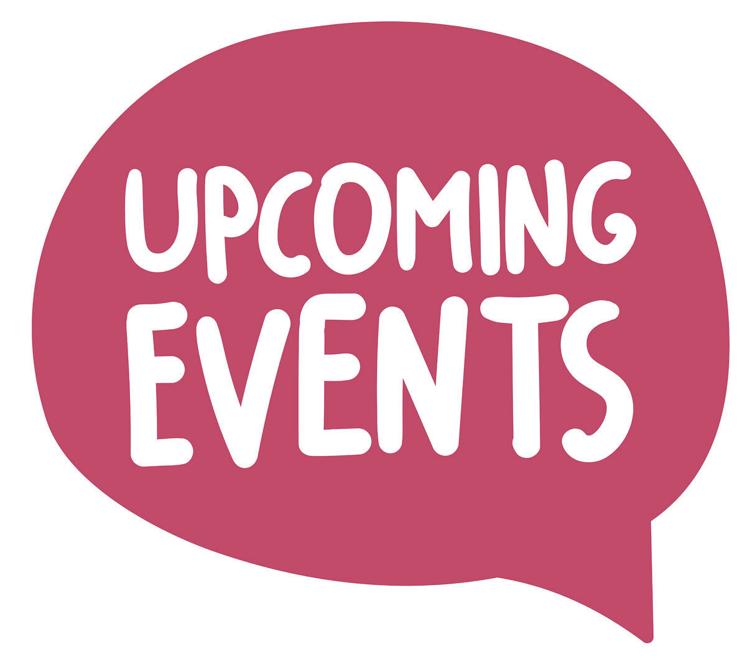 Listed below are some events that just may pique your interest. Also, if you have an event you would like included, email the information to editor@mtstandard.com.
Norwegians note Constitution Day — The Daughters of Norway, Solheim Lodge No. 20, will be celebrating Norwegian Constitution Day on Friday, May 17. Norway was granted freedom from Denmark in 1905. From 10 a.m. to noon, the group will be serving baked goods and coffee in the rotunda of the Butte-Silver Bow Courthouse. Artifacts will also be on display. The public is invited to attend. There will also be information on Solheim Lodge, which was initiated in Butte in 1913. At 11 a.m., Chief Executive Dave Palmer will raise the Norwegian flag as the group, led by Pete Godtland, sings the Norwegian National Anthem to honor the homeland of their ancestors.
Blues dynamo to perform at Covellite — Annika Chambers, the 2018 Blues Music Award nominee, will be performing on stage at 8 p.m. Friday, May 17, at the Covellite Theatre, 215 W. Broadway St. The dynamic monster vocalist from Houston, Texas, continues to shock and amaze many blues lovers who have the opportunity to hear her sing. With a variety of soulful, heartwarming and ground stomping tunes, Chambers is sure to rise above and beyond your expectations. Tickets are $15 in advance and $20 at the door. To purchase tickets, go to www.montanabooking.com.
Diary of Anne Frank staged in Deer Lodge — The first show on the Cutler Brother's stage this season will visit a dark time in our world's history as the company will produce "The Diary of Anne Frank." Shows run May 17-19 and are performed at 7:30 p.m. Fridays and Saturdays and 2 p.m. Sundays. The play has a cast of 13 local thespians. Anne will be played by Deer Lodge elementary 6th grader Sara Spring. Tickets may be reserved by calling the box office at 406-846-4096 or by visiting cutlerbros.com. Tickets range from $15-$20 and shows are generally on weekends.
'Romantic Musings' concert in Dillon — A classical music concert featuring wistful melodies and commentary takes place at 7:30 p.m. Saturday, May 18, at the First Presbyterian Church, 24 S. Pacific, Dillon. Carrie Krause and Julie Gosswiller perform "Romantic Musings," an evening of chamber music for violin and piano. The program features the Franck Sonata — perhaps the most beloved sonata of all time — composed for the revered early 20th c. violinist Eugene Ysaye to play at his own wedding. Admission at the door is $15 general/$5students suggested donation. Details: 406-599-3397 or go to info@baroquemusicmontana.com.
Kids to Parks Day Saturday — Montana State Parks will host a Kids to Parks Day event from 10 a.m. to 4 p.m. Saturday, May 18, at Lewis & Clark Caverns State Park, 25 Lewis & Clark Caverns Road, Whitehall. The event is free
  Come celebrate this national day of play at Montana's first state park. Kids to Parks Day was created to connect kids to their local, state, and national parks. Visitors of all agers can enjoy a variety of nature-based demonstrations, activities and interpretive talks throughout the day, including a skull identification booth hosted by ZooMontana, a noxious weed backpack coloring activity hosted by Jefferson County Weed District, a hunt for invertebrates hosted by Clark Fork Watershed Education Program, and much more. In addition, there will be a Junior Ranger program, a guided hike, and talks on bears. For more details, call the park visitor center at 406-287-3541.
Fun at the Big Hole River — Kids Day on the Big Hole River is Saturday, May 18 and is free and open to area youth ages 7-13. Bring your children out to enjoy a day of fun and learning on the banks of the Big Hole River near Melrose. Activities include fly casting and fly tying lessons, bug and trout identification, river safety, survival skills and more. Lunch is included and there will be prizes for all attendees at the end of the day. Registration forms and informational flyer can be found on the Big Hole River Foundation website at www.bhrf.org. Download the registration form or email us at bhrf@bhrf.org to request. Registration is open to the first 75 applicants and fills up quickly.
Holistic fair at Montana Tech — The Montana Mind, Body & Soul Fair will be from 10 a.m. to 6 p.m. Saturday, May 18, at the Montana Tech Student Union Building. The event showcases holistic and alternative wellness modalities and products. Keynote speaker is Danielle Egnew, who will be recording the first episode of her TV show "The Road Angel" in Butte. Admission is free. Details: Stephanne Cox, 406-491-4460.
Movie premiere at Mother Lode — "Zulu Summer – A True Story of Coming to America" will premiere at 7 p.m. Saturday, May 18, at the Mother Lode Theatre, 316 W. Park St. What started as a series of hilarious Facebook messages between a sincere Zulu prince and a suspicious late-night DJ in Butte, has evolved and blossomed into a cross-cultural friendship and ongoing educational exchange between the United States and South Africa. This documentary is a love letter to Butte, who during the summer of 2017 opened her arms to strangers from the opposite side of the planet. Tickets are $10 in advance, and $15 the day of the show. They may be purchased at the Mother Lode box office or by calling 406-723-3602.
Brew festival set for May 18 — Come rain or come shine, the 4th annual Tap into Ennis Festival will be from 3 to 7 p.m. Saturday, May 18, in downtown Ennis at Lions Club Park. Tickets are $25 and includes a commemorative cup, endless tastings, and two full drinks of your choice. The event is free to enter if you are not drinking. There will be food, music, family fun, a silent auction and more. Contact the Ennis Chamber of Commerce for more details, 406-682-4388.
Pinochle tourney planned — A "Finally Spring" pinochle tournament, hosted by Divide Grange #142, will be held at 1 p.m. Saturday, May 18, at the Grange Hall in Divide. Refreshments will be served and prizes will be awarded. Cost is $10. Details: Linda at 406-498-3344.
Dance set at Anaconda Elks — The John Fox Sound will play music from the Big Band era, swing, polka, Latin, waltzes, and other dance music from 1 to 5 p.m. Sunday, May 26, at the Anaconda Elks Lodge. The cost is $10 for the general public.
NCAT festival family fun — Summer Sosten Fest and Great Pasty Throwdown is a free festival for the whole family taking place from 11 a.m. to 4 p.m. Saturday, June 8, at NCAT. This festival will focus on local food with the Great Pasty Throwdown competition as the highlight of the day. Individuals and restaurants are invited to enter the contest to submit their best pasties. Festival goers will be able to judge for themselves by purchasing pasties from the restaurants who enter the contest. However, an official panel of judges will have the final word in awarding bragging rights to the best individual and commercial pasty bakers. The festival will also feature the Butte Bloom Plant & Seeds Sale with locally grown plant starts and seeds, as well as, tours and demonstrations on NCAT's SIFT Farm. The family-friendly festival also includes solar model car races, a bounce house, face painting, crafts, and a petting zoo for the kids. It will also include an exhibit of historic photos chronicling local food production, courtesy of the Butte-Silver Bow Public Archives. The festival will also offer table space for vendors, and NCAT is looking for co-sponsors for the event. Details are available on the website or call 406-494-4572.
Annual gem show at Civic Center — Butte Mineral and Gem Show is from 10 a.m. to 5 p.m. Saturday-Sunday, June 15-16, at the Butte Civic Center Annex, 1340 Harrison Ave. Admission is $3, children under 12 free. There will be 15 dealers in fossils, minerals, gems, jewelry and other unusual items; 20 exhibits; and a silent auction. Details: Pete Knudsen, 406-496-4395.
Miners Union celebration set — Celebrate Miners Union Day at the World Museum of Mining 8 a.m. to 5 p.m. Saturday, June 15, at the World Museum of Minine. Admission is free. There will be a number of children's activities. Call 406-723-7211 or visit www.miningmuseum.org.