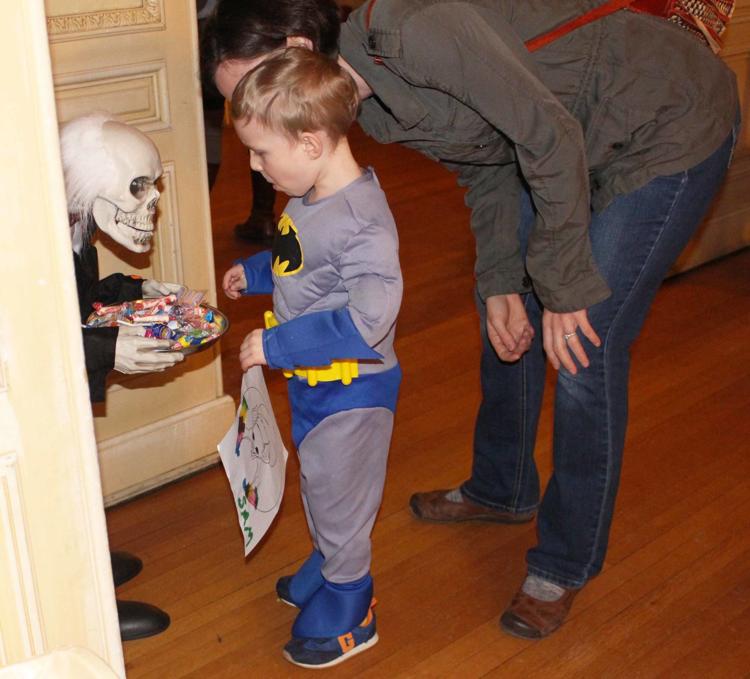 The annual Second Halloween party will be from 5 to 10 p.m. Saturday, Feb. 16, at the Clark Chateau, 321 W. Broadway St. The event is a fundraiser for the Jacob Wheeler Foundation, as well as the Clark Chateau and Butte Halloween, and is sponsored by The Geek Emporium and by Sound Geeks DJ & Sound Services in Butte.
The event is held annually as part of Butte Halloween's effort to draw attention and bring understanding to the epidemic of suicides.
The evening will feature prizes for four costume contests — one each for boys, girls, women and men; a coloring contest and carnival games for children; several dance floors; buffet dinner; games with prizes; a 50/50 drawing; a raffle for prize baskets; and so much candy.
"We can't change the weather," said organizer Gabriel Offutt, "but maybe we can ease some of that Valentine's Day malaise for some of the people who can't or don't take part in that celebration."
This year the party will also host a discussion booth in the second floor gallery with the Revs. Jim and Mary Alice Jones of St. Mark's Episcopal Church in Anaconda — both with a long history of outreach regarding suicide awareness and prevention with the American Foundation for Suicide Prevention's Montana Chapter. The group hopes this will be a way to more tangibly spread information and compassion to those in our community who need it.
The admission fee is $5 for adults, and the event is free for teens, veterans, emergency workers and children. (Note that children 12 years and under are required to have a legal guardian.) The admission fee covers everything in the party, although there will be opportunities to donate more if anyone wishes to do so.