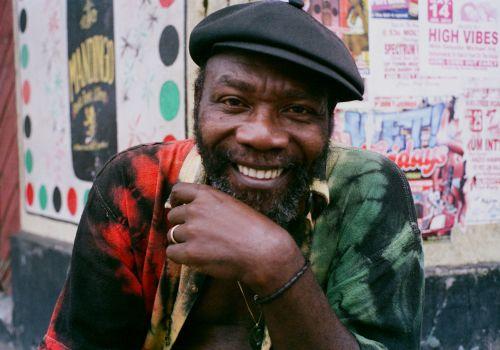 Clinton Fearon, a legendary reggae performer who has twice played the Montana Folk Festival, is returning to Butte Saturday to play an acoustic show at the Covellite Theatre.
While still in his teens in his native Jamaica, Fearon was bassist, vocalist and lyricist for the pioneering group The Gladiators. He has lived in Seattle since 1987, where he initially was part of a well-regarded band called The Defenders. Later, with local musicians, he formed the Boogie Brown Band, which has recorded eight albums — and rocked the Montana Folk Festival in 2017.
In recent years Fearon has become renowned for his solo acoustic and vocal performances, like the one Saturday night.
He will be performing with Kevin Kinsella, a reggae and roots rock musician from New York who has been called "the father of East Coast reggae." Kinsella was a part of the well-known John Brown's Body and has participated in some 20 studio albums.
"Kevin Kinsella is a genuine brother," Fearon said. "After 50 years being a professional musician, I want to share my experience with artists from the younger generations."
Doors open at 7 p.m. at the Covellite and the music starts at 8 p.m. Tickets are $10 in advance at montanabooking.com and $15 at the door.