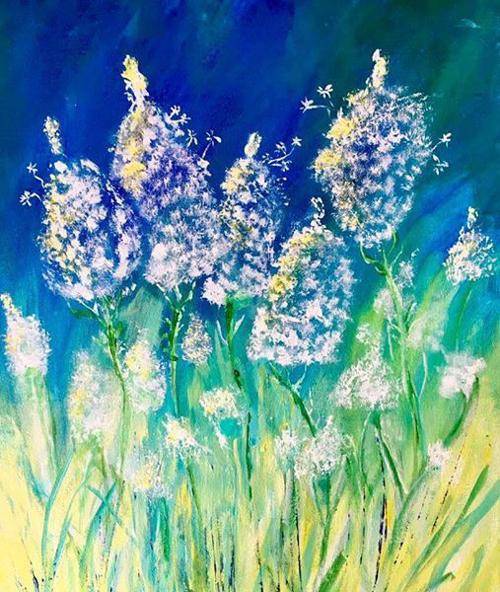 The Historic Clark Chateau's reception of the gallery opening is 7 p.m. Thursday, Feb. 20, at the Clark Chateau, 321 W. Broadway St. The exhibit is called "Happy Art: The work of Joan Sanders Borneman." 
You have free articles remaining.
Borneman said she had a longtime love affair with all things beautiful, and when she retired as Anaconda county attorney in 2013, she had the good fortune to be mentored by Anaconda artist, JoAnne Welch. She went on to study with Loren Kovach, Gary Spetz, Angela Fahr, Jude Welter, Toni Seccomb and Nancy Seiler, among others.
Borneman created Happy Art in 2015, after completing the Montana Artprenureal Program. As an emerging artist, she has shown her paintings at The Carle Gallery, The Mainstope Gallery, The Hummingbird Cafe, The Clark Chateau and Spadeball Ink, all in Butte.
Borneman began "Happy Art Parties" in 2018 and currently teaches two classes a month at the Copper Village Art Center in Anaconda. She has unearthed a new passion in bringing forth the creative spirit in others. Her "Happy Art Party" philosophy is to make the creative spirit accessible to all.