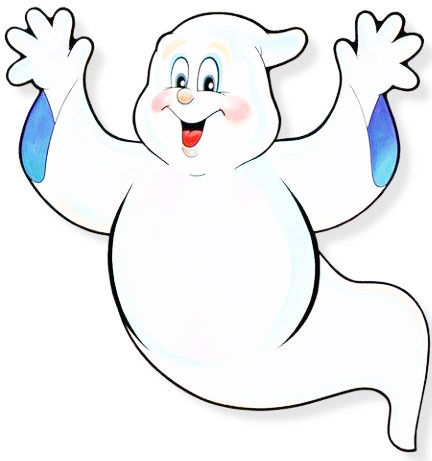 Halloween will soon be here, but there are lots of events pertaining to this ghostly holiday happening all throughout the month.
To get even more coverage, people are encouraged to go to eventsinbutte.com to add their scary activity.
The second annual Halloween Carnival is from 5 to 8 p.m. Friday, Oct. 12, on Park Street in Uptown Butte. This year's event includes games such as including stake toss, the guillotine, strongman hammer, zombie pop, and more. In addition, Butte Magic and Aurelia's Arachnids will be featured, along with vendors. In addition, a scavenger hunt is planned.
Pumpkin Sunday will be from 1 to 4 p.m. Sunday, Oct. 21, at the Grant Kohrs Ranch. Enjoy the fall season with activities for children and special programs and activities for visitors of all ages. Children can head out into the pumpkin patch and search for that perfect pumpkin to paint. Tractor drawn wagon rides will be going throughout the event. Apple cider making and soap making provide fun hands-on traditional activities for kids. For teenagers and adults there will be wheat weaving. A perfect child sized hay maze, a campfire for roasting marshmallows, a children's fall craft and a scavenger hunt will add to the fun.
In the spirit of Halloween, the Friends of the Hearst Free Library will screen "The Pit and the Pendulum" starring Vincent Price and Barbara Steele at 6 p.m. Wednesday, Oct. 24, at 401 Main St., Anaconda. The 1961 horror film was produced by Roger Corman. The movie is free, as are the snacks. Details: 406-563-6932.
The Butte YMCA's annual Pumpkin Swim will be Friday, Oct. 26, at 2975 Washoe St. The first wave for the popular event is from 5 to 6:30 p.m.; second wave 6:45 to 8:30 p.m. Details: 406-782-1266.
Zombies are returning to the World Museum of Mining and Orphan Girl Mine on Friday and Saturday, Oct. 26-27. Underground Haunted Tours start at 4 p.m. both days. Tours start every 10 minutes with 8-10 brave souls. The last tour departs at 8 p.m. Close-toed shoes are required and a light jacket is recommended. Zombies have created some mud so be sure to wear shoes fit for the dirt. Guests are required to wear hard hats that the museum will provide, no exceptions. You never know what zombie is lurking around every corner. There have been some sightings on the surface of the World Museum of Mining and they look hungry after a year of rest! Must be over the age of 6 to take the tour. The nature of the underground itself leads to fear. Brave souls can arrive anytime from 4 to 8 p.m. There is no guarantee you will descend immediately. You may have to wait in line. Tickets are $10 and are available online at https://www.facebook.com/events/184539525576757/. The proceeds from the Haunted Underground go to the World Museum of Mining and Montana Tech Mining Department Student Clubs to assist with travel and competition fees.
Montana State Parks will host Ghost Walks at Bannack State Park on Friday-Saturday, Oct. 26-27. Presented by the Bannack Association, the ghosts of Bannack come alive for two special performances at 7 p.m. and 9 p.m. Meet the ghosts of Henry Plummer, Dutch John Wagner, Cyrus Skinner, Chief Snag, Doctor Glick, Nellie Paget and many more rogues from Bannack's colorful past. Participants should dress appropriately for the weather, bring a flashlight and prepare to meet the ghosts of Bannack. Admission is $10 for adults and $5 for children 12 years old and under, and must be purchased in advance, no refunds. The shows are not recommended for children under 6 years old, and pets are not allowed. Tours are limited to 100 people each to afford adequate protection against spirits, sprites, and things that go bump in the night. To reserve your spot or for more details, call 406-834-3413.
Freaker's Ball will be held from 8 p.m. to midnight Saturday, Oct. 27, at the Clarion Inn Copper King Motel. Prizes will be handed out for best costumes for an individual, couple and group. Tickets are $15 in advance; $20 day of the event.